If you want to know what's going on at Christmas in Plymouth 2022, then you've come to the right place.
The festive fun is going to be awesome in 2022 – and we CANNOT WAIT.
Whether you're looking for where to meet Santa in Plymouth, which Christmas trains are running in 2022, or what festive shows are on, this is the place to be.
After events were cancelled in 2020 and tickets rolled over to 2021, people are being super organised this year and some events are booking up fast or are almost sold out. So if you've still not got anything planned, have a read through this blogpost and see what takes your fancy. Make sure to keep up to date with cancellations or new tickets being released if you've not been lucky to bag what you want straightaway.
So buckle up and let's get planning what we'll take our kids to at Christmas in Plymouth 2022 in this wonderful city of ours. Be warned, this list is LONG. But once you've finished, feel free to save it, then share it with your friends.
SEEING SANTA
Boringdon Hall Hotel
If you fancy something a bit different for your older children that is still magical, head to Santa's Grotto at Boringdon Hall Hotel. Visitors will be dazzled by a dance performance and then enjoy a festive afternoon tea before getting creative with Christmas activities including gingerbread decorating. They then get to meet Santa Claus himself and receive a present. It runs at 12.30pm or 4pm on December 4, 11 and 18.
Chaplins Superstore
The Plympton store is renowned for its Christmas Grotto – with festive scenes to walk through before meeting the big man, my boys love this one. Santa will be arriving on Saturday November 12. This year you can also have breakfast with Santa and his Elves in the Bowlers Cafe on selected dates. Find out more on the Chaplins website.
Woodlands Theme Park
The Grotto at Woodlands Theme Park opens on Saturday November 26 and if it's anything like previous years it will be AWESOME. After meeting your elf guides, you'll venture through the magical forest meeting all of Santa's festive friends along the way. You'll then arrive at his toy workshop where you'll get a sneak peek of where magical Christmas toys and gifts are made. Christmas event dates are November 26, 27, December 3, 4, 10, 11, 17, 18, 19, 20, 21, 22 and 23. There is also a special evening event on Thursday December 15. Visitors to a Christmas Night At Woodlands will be able to see the theme park's brand new lights experience as well as meet Father Christmas in his grotto from 4pm to 8pm.
The Box Plymouth
If your little ones like eating out, then why not book in to have Breakfast with Santa at The Box Plymouth this year. The event in The Box Kitchen & Bar runs from 9am to 11.30am every Saturday and Sunday from November 26 to December 18. Father Christmas will be there to greet the children as they arrive and tuck into either pancakes or a breakfast bap. Then you can spend a few hours exploring the museum. There is so much the kids will enjoy in this awesome place. Another great event for Christmas in Plymouth 2022 is The Box's Festive Play With Clay events on November 26, December 3 and 10. Aimed at 4 to 11 year olds, children will be learning more about the ceramic cats art work by Andy Holden that's on display in British Art Show 9 at the museum. You can make your own festive cat, or another figurine inspired by something that's special to you, and share some creative time together.
Endsleigh Garden Centre
Another popular choice for Plymouth folk, is the grotto at Endsleigh Garden Centre. But there's more than one chance to meet Santa – as well as the grotto you can also have breakfast or tea with him. It's loads of fun! It looks like it's more or less sold out at the moment but worth keeping an eye on their website in case they add more sessions. Find out more here.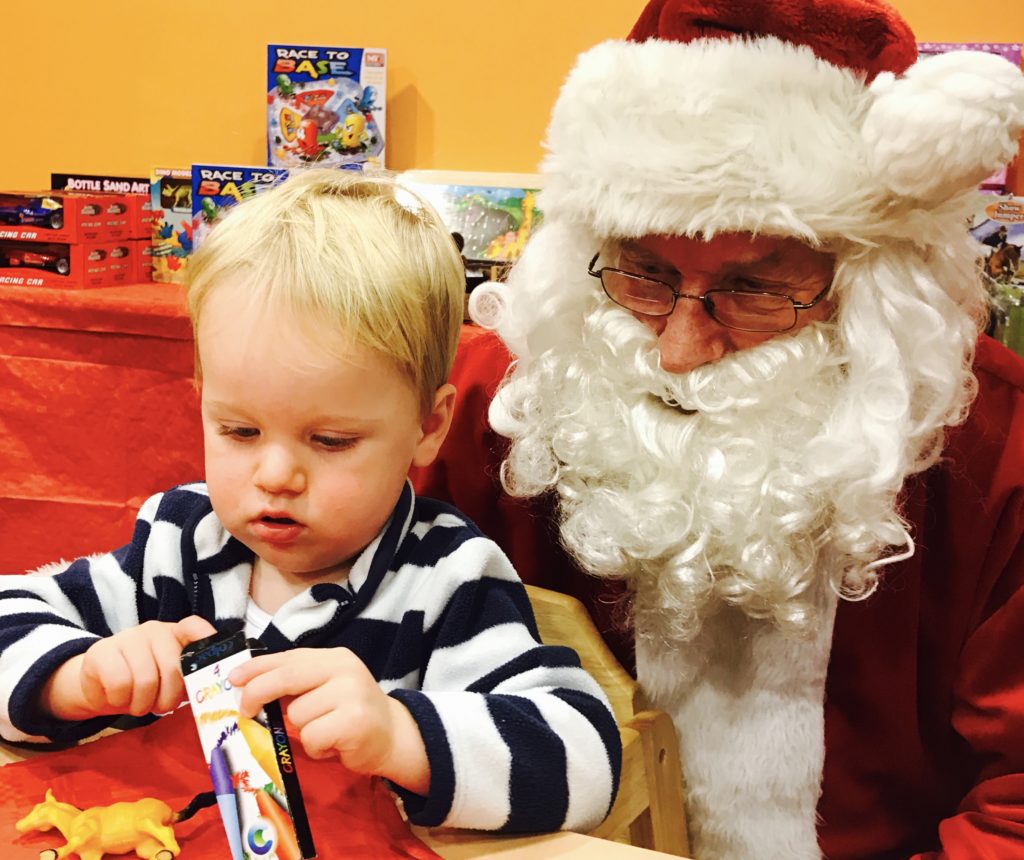 Tamar View Nurseries
Tamar View Nurseries in Carkeel is always a given on our calendar for Christmas in Plymouth and nearby. After staying away to focus his efforts on toy-making for the last couple of years, Santa is BACK! The Grotto will be open every weekend from November 19, and 30 minute slots are available to book on the Tamar View website. The nursery's usual collection of over 50 animations will be back out on show including huge Humphrey Bear and his furry friends, singing reindeer and much more.
The Eden Project
Eden have now announced their Christmas plans so get in their quick as tickets usually sell out super fast. The Father Christmas Experience will see children meet Father Christmas and his newest helper Elfie. Elfie is fresh out of Elf Training Camp and ready to get stuck in but keeps accidentally causing havoc instead of helping. Visitors will find out how Elfie learns to be brave and team up with Father Christmas to deliver a Christmas miracle. They'll also get to meet the Big Man himself and leave with a storybook of Elfie's adventures, plus a chocolate treat. Whilst you're at Eden, you could also book an ice skating session which are now open and on until January 29.
And if you want to get in early and book something Christmassy then you could always take part in the Santa Slide charity event. Those aged over 8 or (or weighing over over 40kg and over 1m 20cm tall) can dress up as Santa and zip over Eden's world-famous biomes at England's longest and fastest zip wire. And all to raise money for the children's wards at Derriford Hospital. It's taking place on December 4 and 5, costs £20 to take part, and sponsorship of £75 is suggested. If you're brave enough, find out more details here.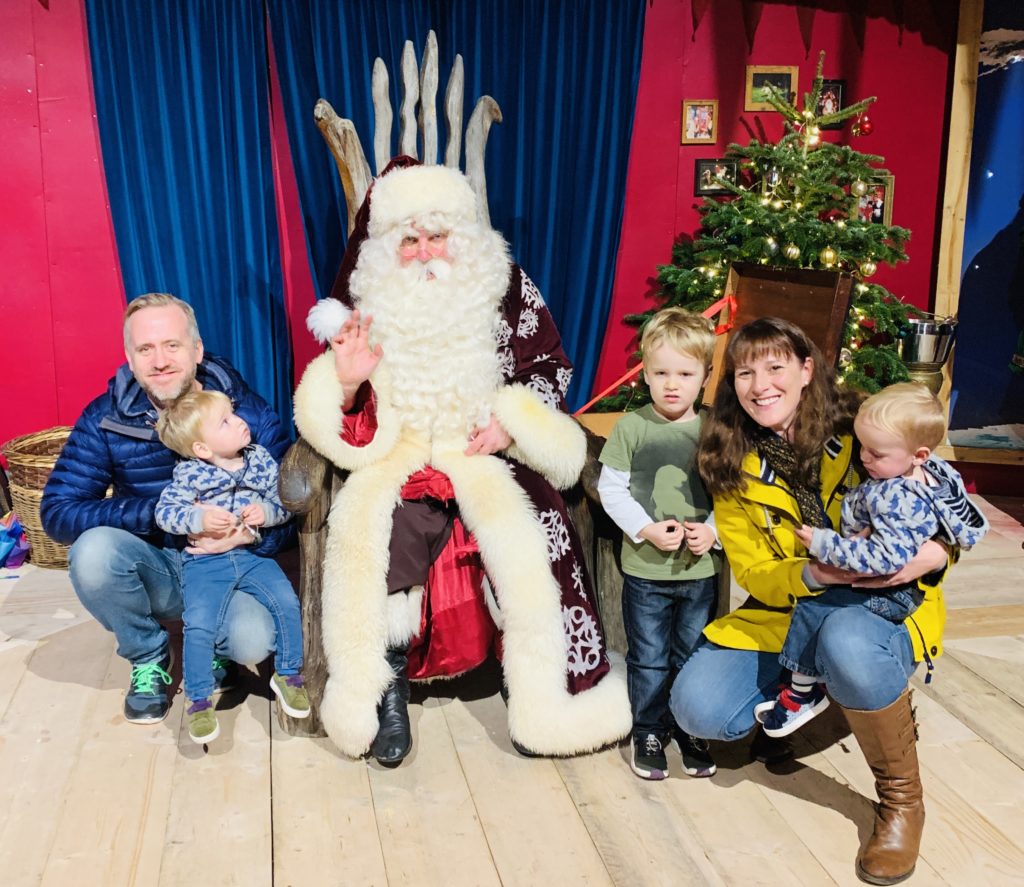 China Fleet Country Club Santa's Grotto
Meet Santa at China Fleet Club in Saltash on December 4, 11 and 18. The event includes a two course Christmas lunch, then Santa and his elves are ready to greet your little one with an extra special gift. There is also a Breakfast with Santa event on December 22, 23, and 24, but hurry as tickets are practically sold out for this.
Bedruthan Steps Hotel
A bit further out but apparently well worth a visit is the Day Before Christmas experience at the Bedruthan Steps Hotel in Cornwall. The event takes place from November 25 to December 16 and will see visitors come and say hello to Santa before a spot of lunch or dinner. A woodland friend will greet you and begin your magical journey through a twinkling lit forest, scattered with wishes of good dangling from the trees. You'll be guided to the Christmas craft room where little ones can write a Christmas wish to give to Santa. From there you'll be taken to meet Father Christmas in his grotto where each child will receive a Christmas Maileg mouse present. Sounds lovely!
Otter Garden Centre
Okay, so there's not strictly a grotto here, but if you need ideas of somewhere to take the pre-schoolers on a miserable December morning, it's well worth a visit. The Christmas section has loads for the children to see, and previous years I've spent pretty much a whole morning watching my boys mesmerised by singing reindeer/snowmen or dancing Christmas trees. And there's a cafe for that all-important coffee, so what's not to like? Way better than a morning of soft play hell. Keep an eye on their website to find out more.
Pennywell Farm
If you've not taken your children to Pennywell Farm at Christmas you really should. It's such a lovely experience. We went two years ago and their new look Christmas experience was so good they're sticking to it. Fun starts on November 18, and be prepared for a fabulous Christmassy experience. In small groups you'll arrive at the North Pole to be greeted by the friendly elves and collect your Christmas passport to be stamped throughout the 2 – 2.5 hour session. The Christmas Nativity story will come to life in the cosy main barn with Pennywell animals looking on.
There will then be mince pies, biscuits and drinks in Noah's Barn before a visit to the Elves Sweetshop. Children will be able to experience Christmas close encounters with the Pennywell miniature piglets, pygmy goat kids and other furry friends. Then enter the sparkly enchanted forest where Father Christmas will be waiting with a special gift for every child. We had an absolute blast when we went and this has got to be one of the highlights for Christmas in Plymouth 2022 and nearby. I mean, Twin One's face below says it all… Hurry up and book though as tickets are selling fast.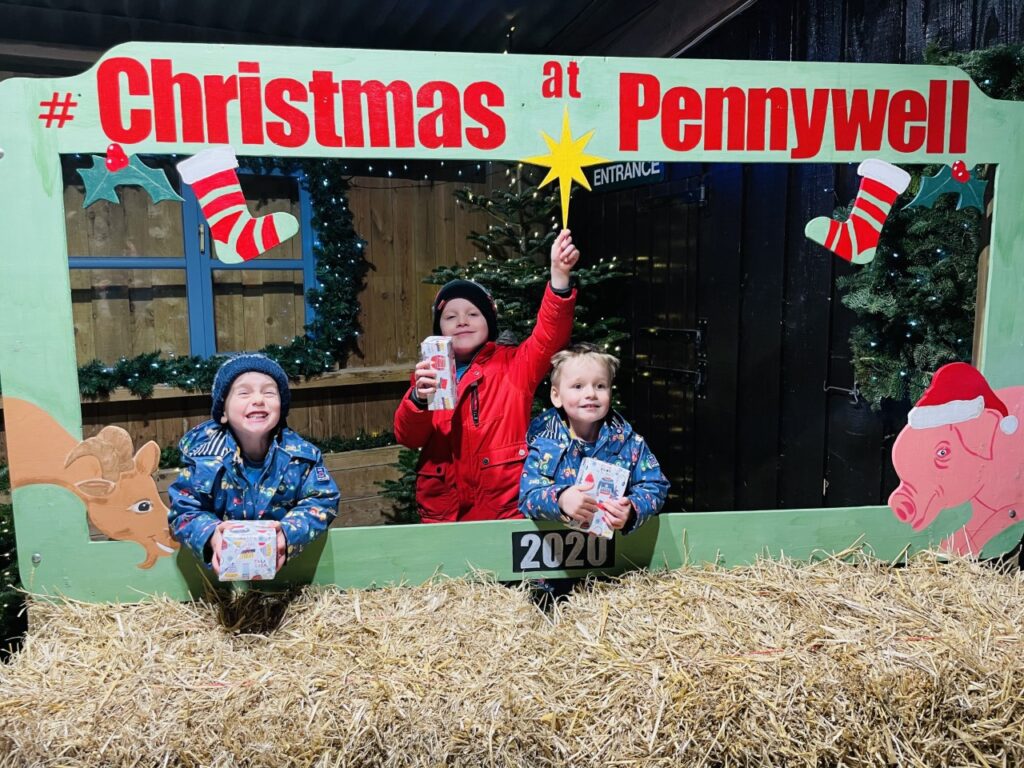 House of Marbles
Father Christmas will be popping in to spread his festive cheer at the House of Marbles at Bovey Tracey. Children will venture through the magical winter wonderland where Santa and his Elves will be waiting in his Grotto. Children will receive a gift and goody bag from Santa. The grotto is open every weekend from Saturday November 26 as well as December 19, 20, 21 and 22.
Kents Cavern
Families can join Santa and his friends in a magical underground adventure at Kents Cavern this year. Santa In The Caves event will see families meet Twinkle the Naughty Elf who has been up to all sorts of mischief: she's taken Santa's Magic Key. The Magic Key brings toys to life, and Twinkle wants to show you around Santa's Workshop and wake up all the toys. Using the Magic Key, the big wooden door turns into a portal to Santa's Workshop. But, only elves can go through the portal. Luckily Twinkle has some magic Elf Dust which can turn humans into elves. So visitors can join Twinkle on a quest through the workshop, meeting all sorts of toys, and help return the key to Santa. There will be an interactive pantomime performance throughout the caves finishing in the Grotto where you will be able to meet Santa. Each child will receive a gift, whilst the adults will get mulled wine and mince pies! Santa in the Caves is on December 3, 4, 10, 11, 17, 18, 20, 21, 22, 23, and 24.
CHRISTMAS TRAINS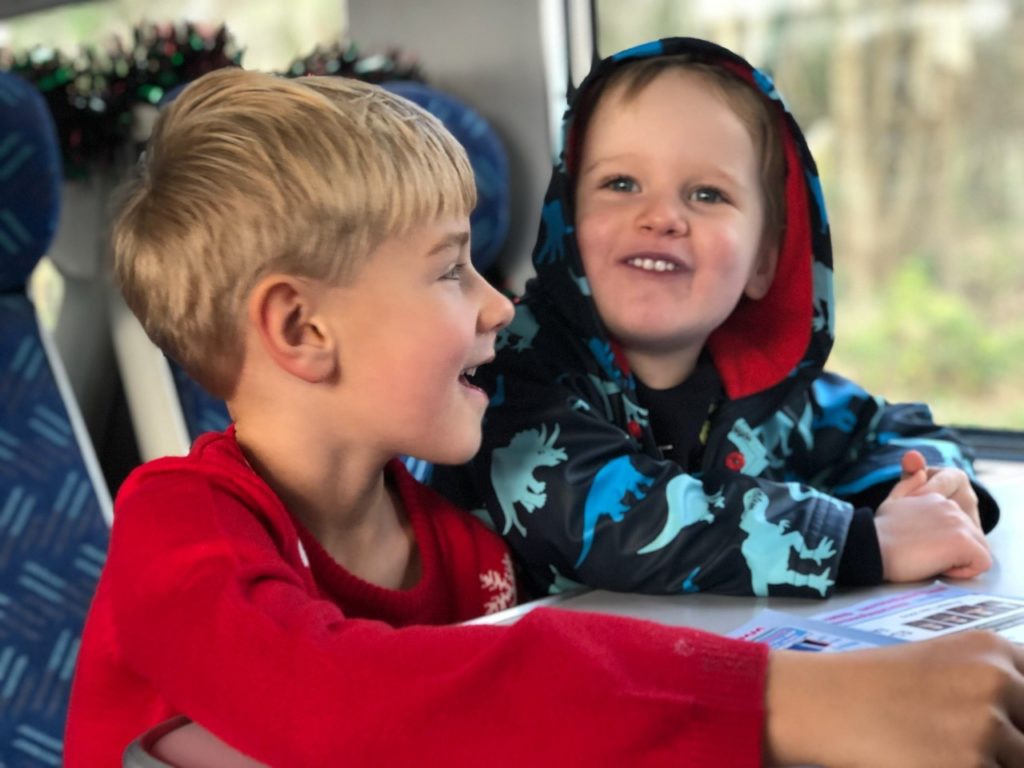 Plym Valley Railway
Catch the Plym Valley Railway's Christmas Express from Coypool to Plym Bridge throughout December. Meet Father Christmas and his elves on the steam train journey to the Arctic, then visit his grotto when you get there. You can even play in the snow! It's on every weekend in December and usually the few days before Christmas although the timetable hasn't been announced yet.
Trago Mills
Children will be able to ride the North Pole Express at Trago Mills Newton Abbot to visit Father Christmas and his Elves. The North Pole Express will be running again this year from Riverside Station and will take families on a journey to Santa's Grotto to meet the Big Man. The train will then whisk you away to your next destination, Trago Central Station where you'll alight for the Trago Mills Model Railway. Children will receive a gift and soft drink, and adults will get a hot drink. The Santa Specials are running on November 19-20, and November 26-December 22. Check their website for details.
South Devon Railway
If you're looking for something extra magical this Christmas, what about the Polar Express Devon train ride on South Devon Railway at Buckfastleigh? It's based on the 2004 animated movie starring Tom Hanks and tells the story of a young boy, who on Christmas Eve, sees a mysterious train bound for the North Pole stop outside his window and is invited aboard by its conductor. The boy joins several other kids on their journey to visit Santa Claus.
And that's exactly what will happen when you join the Polar Express train and watch the story be theatrically recreated in real life. We took our boys last year and it was EXCELLENT! Seats are like hot cakes as usual so be QUICK, and you might be in luck. It's on from November 18 to December 23. Read more about it here and book tickets here. And remember if you don't wear Christmas pyjamas, you will look TOTALLY out of place!
Seaton Tramway
If you can't get tickets for the Polar Express at Buckfastleigh, then it's also running at Seaton Tramway. The same magic is expected to take place on selected dates from November 25 to December 24.
Bodmin and Wenford Railway
Santa by Steam at Bodmin and Wenford Railway looks set to be popular. Join the steam train at Bodmin General where you'll be greeted by Santa's Elves, before travelling to Bodmin Parkway. Whilst aboard the train, children will have the chance to write their list to Santa before returning to Bodmin General where they can do some Christmas-themed activities before meeting Santa in his unique Victorian coach. Santa Specials will be running on selected dates in December. There are also Story Time with Santa, and a Private Santa Experience events taking place. Find out more about the railway's Christmas events here.
Dartmouth Steam Railway
A little further out, but absolutely worth it is the Christmas Train of Lights at Dartmouth Steam Railway, and according to its website this year is going to be even bigger and better. From November 25 to December 30. Board a steam train decked with thousands of fairy lights for the festive illuminated journey at Queen's Park Station, Paignton. It goes to Churston Station where the show begins and passengers are then propelled through the 450-metre Greenway tunnel that leads to an enchanted forest transformed by a multitude of lights. You can use the turnaround at Kingswear to disembark and take photos of the magnificent train before heading back to Paignton. This year there is also an option to meet Santa but those tickets are already sold out.
CHRISTMAS LIGHTS SWITCH ONS
Plymouth City Centre
Always one for the calendar, Plymouth City Centre's Christmas Lights switch on will take place on Thursday November 17 from 4pm. The lights will be switched on between 6pm and 6.30pm. There will be an exciting programme of free family-friendly friendly entertainment to enjoy on stage in the Piazza including live music with performances of carols and popular Christmas songs from local groups and choirs. These include Plymouth Performing Arts Academy, Morley Meadow Primary School, Savannah Shepherd, A Singing & Acting, The Groovement Project, Rhythm City Dance, Plymkids, Peter Piper from Sleeping Beauty at the Theatre Royal and Rockafella. It also marks the start of festive late night shopping every Thursday in the lead up to Christmas. Go to the Visit Plymouth website to find out more.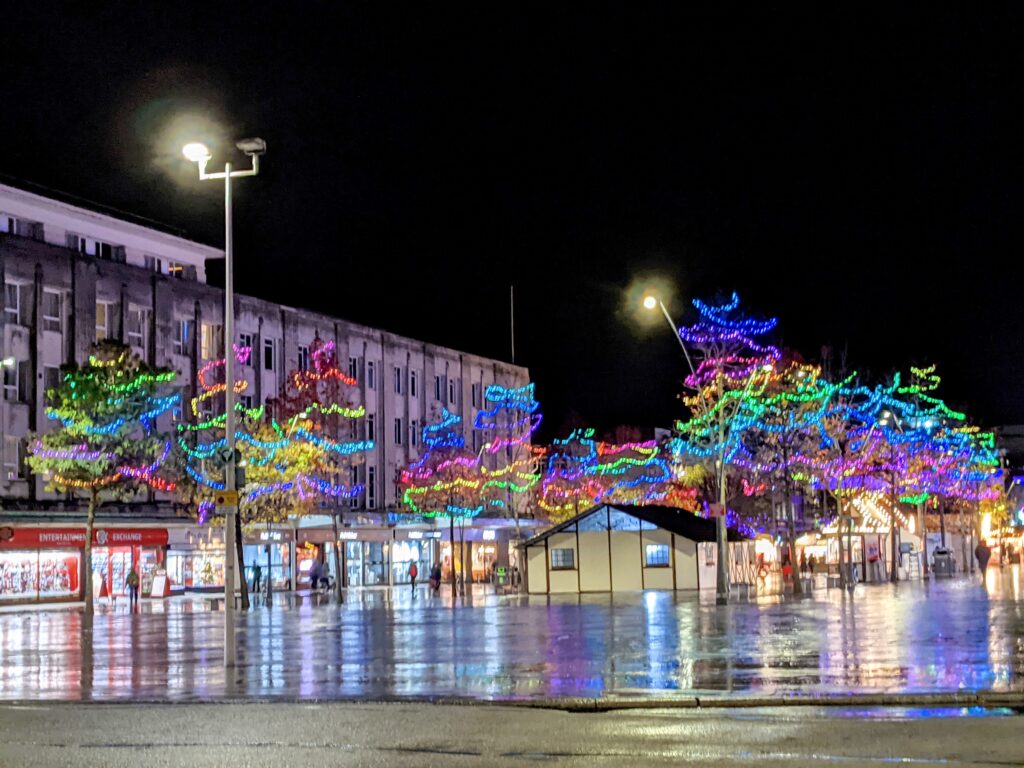 Drake Circus
Also taking place on Thursday November 17 is the Drake Circus lights switch on. The shopping centre will be transformed into a Christmas Wonderland from from 3:30pm. There is a whole load of festive fun in store including Circus Elves, Frosted Polar Bear, and a Roaming Brass Band.
The Barbican
Another great event is the Barbican and Sutton Harbour Christmas Lights Switch-On. It's taking place on Saturday November 19 and has a packed programme of Christmas fun, festive entertainment and activities for all the family. Organised by the Plymouth Waterfront Partnership, the fun will run from 12pm to 6pm. Children can visit Santa in his grotto from 12pm to 4.30pm and give him a wave as he travels across the water on the RNLI boat. Families can soak up the festive joy of the amazing local choirs and dance groups as they perform on The Parade and Southside Street throughout the afternoon. If your kids enjoy crafts, then head up to the Barbican Theatre for some creative activities.
There will be Christmas themed street performers and stilt walkers, including a very cute baby reindeer and the mischievous Grinch! Children can enjoy the Christmas Fairy's storytelling with hot chocolate at The Maritime Inn at 1pm, 2pm, 3pm and 4pm, plus free face painting and rides to have a go on too, including the snow globe and rodeo reindeer. There will be a selection of stalls on The Parade selling festive refreshments and gifts. A nominated community hero will be switching on the lights at about 5.30pm.
Saltash Christmas Lights Switch On and Festival
The lights in Saltash will be switched on by the Mayor of Saltash on Friday November 18 at 4.30pm in Victoria Gardens. School choirs will be singing and there will be a special appearance by Father Christmas on the Saltash Rotary Club's sleigh. Then thousands are expected at the Saltash Christmas Festival 2022 event on Saturday December 3. The event, by the Saltash Chamber of Commerce, will see Fore Street transformed from 1pm into a pedestrian haven with snow in the air, community groups showcasing their activities and shopkeepers taking their shops out into the street showing off their ranges of Christmas gifts. Sounds awesome!
Plympton Lights Switch On
Light Up Plympton will take place on The Ridgeway on Monday November 28. Thousands of people are expected to attend the event to see the lights turned on, enjoy entertainment and browse the stalls. Find out more here.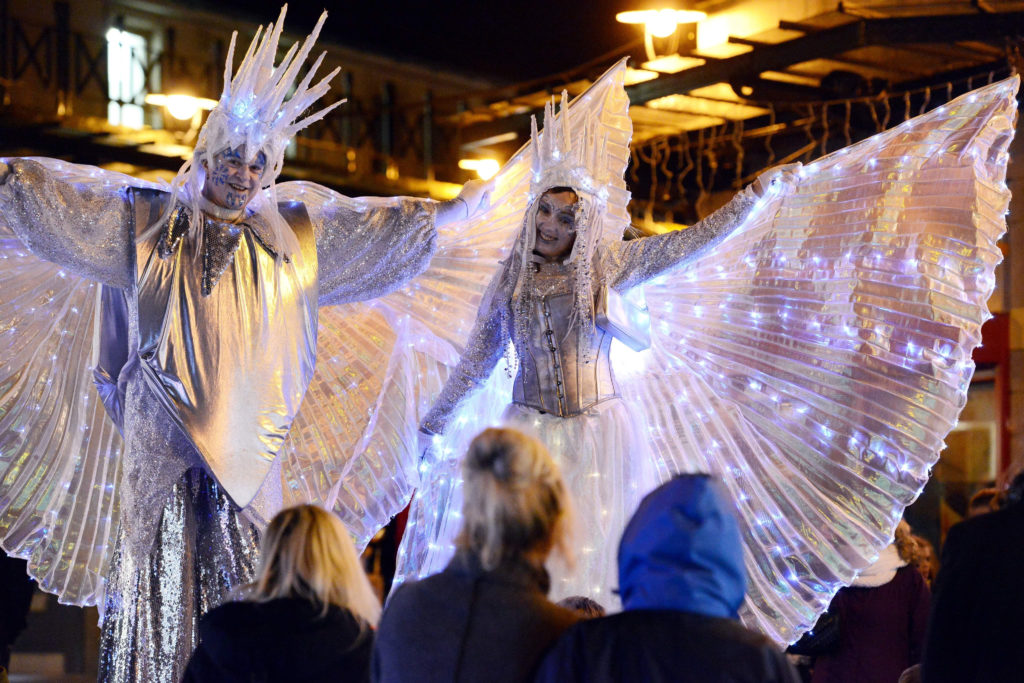 Crownhill Village Lights Switch On
Crownhill Village Switch On – The Christmas lights will be switched on in Crownhill village on Friday November 25. The event, which starts at 5pm, will include stalls, singers, a town crier and Santa!
CHRISTMAS EVENTS
Dartmoor Zoolumimate
A brand new event is coming to Dartmoor Zoo this year – Dartmoor Zooluminate. The event, from December 9 to January 2 will see the zoo lit up after dark in the most enchanting way. The stunning light installations will be brought to the zoo by the people behind the Royal William Yard's Illuminate spectacular which isn't part of Christmas in Plymouth 2022 events this year. There are installation spaces all the way around the zoo, and some of the enclosures are lit up so you might even get to see some animals snuggled up for the night. How cool is that!
Mount Edgcumbe's Wonder Nights
There's a festive after-dark adventure planned at Mount Edgcumbe this festive season. Wonder Nights will see visitors explore the magnificent rooms of the beautiful house including the Great Hall, where the resident Gonks are ready for family selfies before meeting Father Christmas in his grotto.
Royal William Yard
Christmas at the Royal William Yard is set to be a cracker this year, with bustling Christmas markets under the stars with tempting treats aplenty, gifts galore from the South West's best artisans and makers, and festive tunes from a Barbershop Choir. Free children's Christmas craft activities will run during the Sunday markets on December 4, 11 and 18 offering fun for all the family.
Sherford Christmas Crafts
If your kids are crafty, then take them to one of Sherford's free drop in Creative Club activities. They can get creative, try new crafts and let their imaginations run free. Kids' Christmas Craft sessions will be held on December 3 and 10 at the new Sherford Event Space. Find out more here.
Plymouth Waterfront Christmas Trail
The mischievous Christmas ocean elves have made their way into 12 of the shops and cafes across Plymouth's waterfront. What could they be doing? Try to spot the elves in amongst the fabulous festive window displays or hiding inside causing chaos on the Mischievous Ocean Elves Trail. Track them down by using a list of locations available online and have a Christmas adventure in Plymouth. The trail will be on from November 19 to January 3.
Tavistock Christmas Tree Festival
If you want to see how they're really supposed to look, take a trip to Tavistock Christmas Tree Festival in Tavistock Parish Church from December 2 to 11. More details are here.
Santa's Christmas Party Cruise
If you fancy something a bit different, ready your sea legs and head for Santa's Christmas Party Cruise on December 17 and 18. The 1.5 hour long boat trip is offering festive fun for all the family including tea/coffee and mince pie for the adults, and a soft drink and selection box for each child. There will also be festive music, face painting and a visit from Santa onboard.
Bubblicious Raves
The Soapbox Theatre at Devonport Park are hosting Bubblicious Baby and Family New Year Raves on December 31. There is one suitable for babies from 1pm to 3pm, and another for kids aged four and above from 4pm to 6pm. Organisers promise bubbles, UV, old skool, new skool, fun, games and a licenced bar. What's not to love!
CHRISTMAS AT THE NATIONAL TRUST
Saltram House
If you follow my blog or social media channels you'll know Saltram has always been my favourite go-to place, so obviously I'll be heading there this Christmas! The National Trust are putting on Saltram's Christmastime Ball from November 25 to January 2. The house will be adorned with extravagant decorations, thousands of twinkling lights, and beautiful baubles to create that magical Christmas experience us Plymouth families love during the festive period. There will also be a Christmas trail in the gardens, and a Christmas tree and tipi in the courtyard.
The first wave of tickets for after school and weekends were snapped up instantly, but Saltram have just released more. You can now also book tickets from December 19 to January 2, but grab them when you can as this one will be seriously popular. Mainly because it's one of the best events for Christmas in Plymouth 2022. Storytime with Father Christmas is also running this year but there are only a handful of tickets left.
Buckland Abbey
Visitors to Buckland Abbey will be able to discover a a magical winter forest, see the Great Barn lit up with 100 Christmas trees and a light display, and see the Abbey decorated as a traditional festive Tudor home. Christmas arrives at Buckland from Saturday December 3, when there will be an immersive light display and trail in the woodland, local choirs will be singing on selected weekends, and Olde Father Christmas dressed in green will be visiting the Abbey on December 17 and 18 but tickets are sold out for that.
Cotehele
Families will be able to see Cotehele's famous 60-foot Christmas garland from November 19 to January 6. Made with flowers grown at Cotehele, it's become a must-see for many when it comes to Christmas in Plymouth 2022 and nearby. There will also be festive performances outside from November 20 to December 23 and the annual Wassail on December 17.
THEATRE AND CONCERTS
Theatre Royal Plymouth
Pinocchio is this year's children's show in the Theatre Royal's Drum. Performed by Stuff and Nonsense it follows the story of three very funny men who seek refuge in a grand but abandoned old house, where they gather around an extraordinary dining table that becomes their playground. Grandfather, Father and Son tell tales of growing up; one of them is Pinocchio and it turns out he's had quite a life. It runs in The Drum from November 24 to January 14.
This year's pantomime Sleeping Beauty stars Shane Ritchie, Ceri Dupree and X Factor winner Matt Terry and runs from December 16 to January 14. The spectacular panto is packed with magic, music, comedy and special effects. You do NOT want to miss this.
Soapbox Children's Theatre
Stiltskin Theatre Company is performing Christmas Mouse for the under 5s. It's an enchanting, heart-warming tale, about the mouse who sets out in search of a new home and makes some unusual friends along the way. It runs from December 3 to 24, at the Theatre in Devonport Park, but tickets are selling fast.
They will also be performing The Snowcat At Yuletide which is an enchanting story from an Icelandic traditional tale on December 10, 17, 18, 20, 21, 22, 23 and 24. After two years of performing outside, this year will see the show take place inside a Big Top marquee.
CHRISTMAS FESTIVALS, MARKETS AND FAIRS
Plymouth City Centre Christmas Market
There's a chance to buy some unique gifts at the Plymouth Christmas Market from December 1 to 18. Traders from across the South West and beyond will be selling their wares. These are from seasonal stalls and log cabins, with the chance to pick up anything from handmade jewellery and clothing to artwork and homewares. Then you may as well have a sneaky tipple from the Bavarian Bar too! There will also be entertainment from bands, choirs and performing arts companies throughout the 2.5 weeks. Read more about it here. This is set to be a real highlight of Christmas in Plymouth 2022.
Ivybridge Christmas Festival
There's a chance to get into the festive spirit and soak up the joyous atmosphere at the Ivybridge Christmas Festival. It takes place on Friday November 25 from 4pm to 8pm. Taking place at Glanvilles Mill in the town centre, the free event will include more than 50 Christmas themed stalls. There will also be carol singing, a comedy juggler, carousel rides, snow globe, bouncy castles, stilt walkers, face painting, fairground rides, and music. Find out more about it here.
Tavistock Christmas Festival
If a visit to Tavistock's Christmas Festival on Sunday December 11 won't get you into the festive spirit, nothing will! Organisers are offering a fun day out for all the family and a chance to pick up last minute gifts. There will be music from local choirs, a gnome trail for the little ones, elves, festive bouncy castle and yummy food. Over 60 artisan, food and gift exhibitors will be selling their goods in the Butchers Hall and Pannier Market from 10am to 4pm. All the details are here.
Tavistock is also holding its annual Dickensian Evening on Friday December 2, which will see late night shoppers transported back in time. There will be street entertainers, festive food and craft stalls.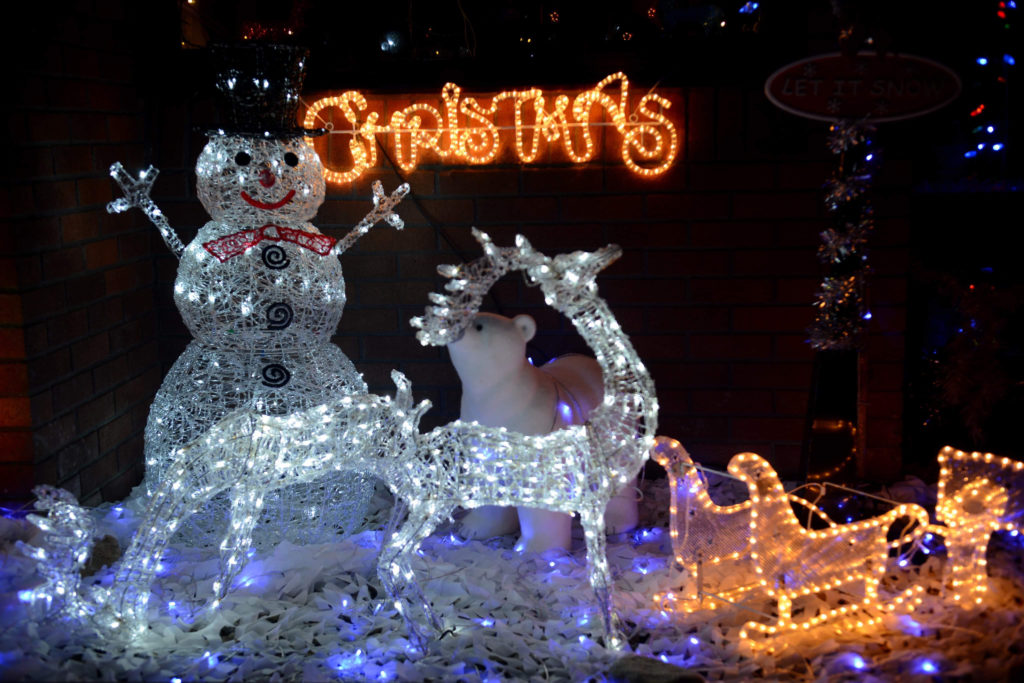 Plymouth Christmas Show
Santa will be putting in an early appearance at the Plymouth Christmas Show in The Guildhall. It takes place on Saturday November 19 from 10am to 4pm. Stalls will be offering everything you need to make your festive season. Including Christmas cards, gifts, seasonal fashion and decor, as well as entertaining tips. Santa will also be checking the event out for children to visit him in his grotto.
Mount Edgcumbe Christmas Fayre
The popular Mount Edgcumbe Christmas Fayre is taking place on December 10 and 11. It will be inside the house at Mount Edgcumbe Country Park and feature local produce, crafts, stalls, entertainment and Christmas carols. Get the Cremyll Ferry across from Stonehouse or drive round to Cornwall.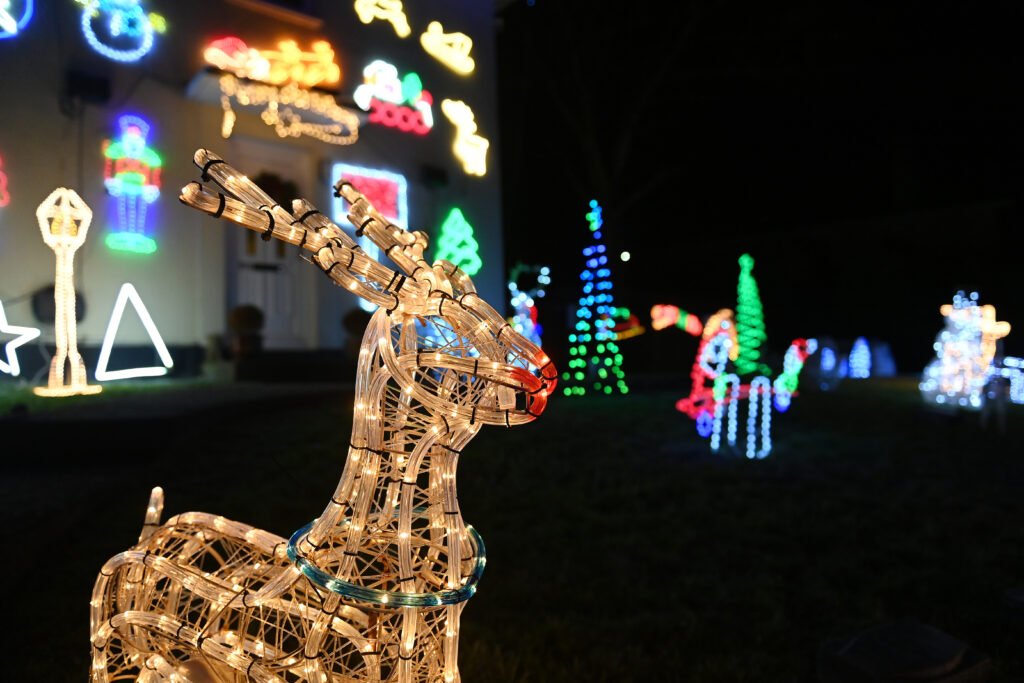 Woodside Animal Welfare Trust Fair
Woodside are holding their annual Christmas Fair at the animal sanctuary near Plympton on Sunday November 20 from 10.30am. There will be stalls selling gifts, cake, tombola, lucky dip, and refreshments.
Jeremiah's Journey Christmas Craft and Gift Fayre
This is your chance to browse for that perfect Christmas present at the same time as supporting an amazing children's bereavement charity. The fayre is at Boringdon Park Golf Club on Sunday November 27, 10am to 3pm. Entertainment includes Santa's Grotto, gift and craft stalls, a raffle, refreshments, children's craft workshops, and live entertainment. Find out more details here.
Elburton Village Christmas Fair
The Elburton Village Christmas Fair will take place in the village hall on Saturday December 3 from 3pm. There will be loads of stalls selling all sorts of Christmassy wares, as well as cakes from my favourite cafe The Lemon Tree, hot dogs and burgers, and mulled wine. There will be a sing-along with local children at 5pm, then the village lights will be switched on at 5.30pm before Santa arrives at the village hall. See you there!
CHRISTMAS – A BIT FURTHER AFIELD
If for some absolutely crazy reason there isn't enough going on for you during Christmas in Plymouth 2022, then there are also some excellent things going on a bit further afield. Here are a few of them.
Exeter Winter Wonderland
Back for Christmas 2022 and looking pretty damn fabulous is Exeter Winter Wonderland. It's promising to be a magical day out for all the family. Set in Northernhay Gardens, it will feature a giant Santa's Grotto, a mini market, rides, attractions, local festive food and even an ice rink from November 17 to January 2, 11am to 10pm. It's free with tickets available to purchase for the grotto and ice rink. 
Christmas at Killerton
Our local National Trust properties aren't doing it for you? Then maybe a drive up the A38 to experience Christmas at Killerton will do it. The house will be traditionally decorated for Christmas and full of seasonal cheer. There will also be Christmas themed fun and games around the garden and chapel grounds, with a trail for younger visitors.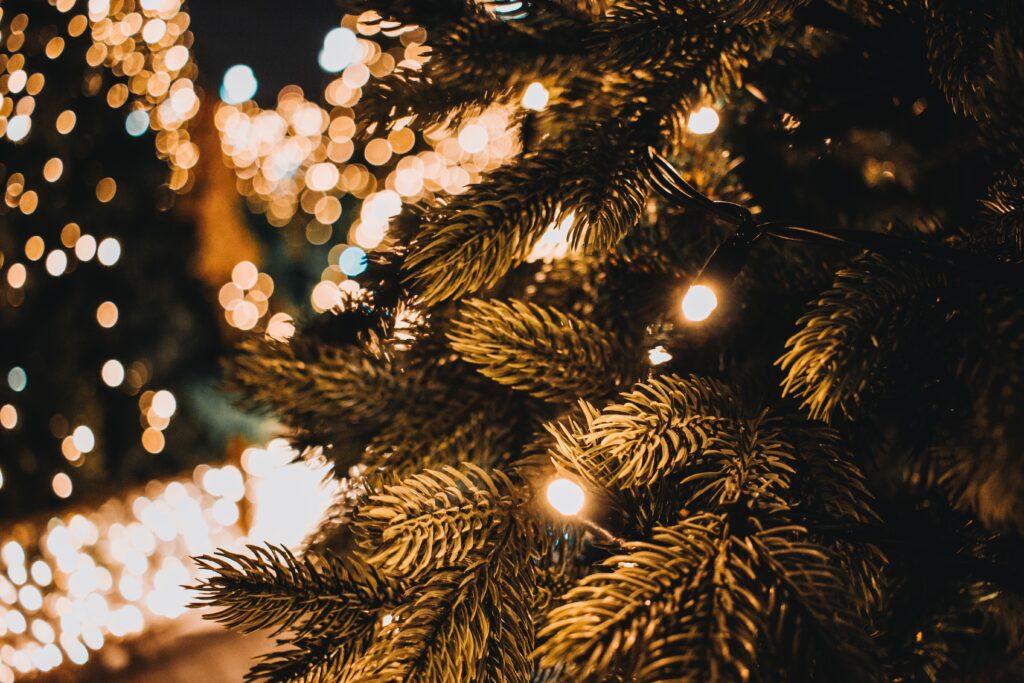 Powderham Castle
After the popularity of last year's event, Christmas at the Castle is back again for Christmas 2022 from December 1 to 31. A stunning light walk will extend over a mile through the grounds and gardens of Powderham Castle, and this year the castle itself will be open for visitors to explore. Kids will love the festive decorations, light features, displays and storytelling. And Santa will be waiting to see them in his grotto. There are also pony rides and goat walks in the Secret Garden, a magical market with traders and craftspeople in the Christmas Barn, and festive refreshments and music.
Camel Creek
Cornwall's Camel Creek is set to transform into a magical Christmas wonderland from November 26 to December 23. Little ones can see Father Christmas in his Grotto, join his Elves in their workshop for festive arts and crafts and the adults can enjoy mulled wine on a walk through an enchanted Christmas Tree Forest. Plus the park's Swampy and Dina Land will be transformed into Christmas Land. Booking is open now.
Lappa Valley
Lappa Valley in Cornwall is a perfect place to enjoy the wonder and magic of Christmas with little ones. Take a nostalgic steam train ride through the wooded valley into Lappa and find lots of festive fun. They can meet Santa in his grotto on November 26, 27, December 3, 4, 10, 11, 17, 18, 20, 21, 22, 23 and 24 December 2022. Read more about and book tickets for Christmas at Lappa Valley here.
CHRISTMAS TREE FARMS
One thing I really wanted to do a couple of years ago was go to a Christmas Tree Farm to pick our real tree. With less going on in 2020 I thought we could make this one of our 'Christmassy' things. Well let's just say we were back to the garden centre for last year! It WOULD have been a fabulous festive treat – had it not been chucking down with rain, freezing and I had three whinging kids with me. But it's a nice idea!
There are several in Devon and Cornwall to choose from, or further afield. Check out this post 200+ Christmas Tree Farms in the UK to decide where you want to go.
So there you go, just a *few things for you to choose from! Hope you find something you fancy and have a great time.
If you have an event that you'd like me to include, email me the details at helen@twinstantrumsandcoldcoffee.com.
Whilst we're on the subject of Christmas, have you started shopping yet? Have a look at these fab Gift Guides for some great ideas of things that the kids (and you!) will love.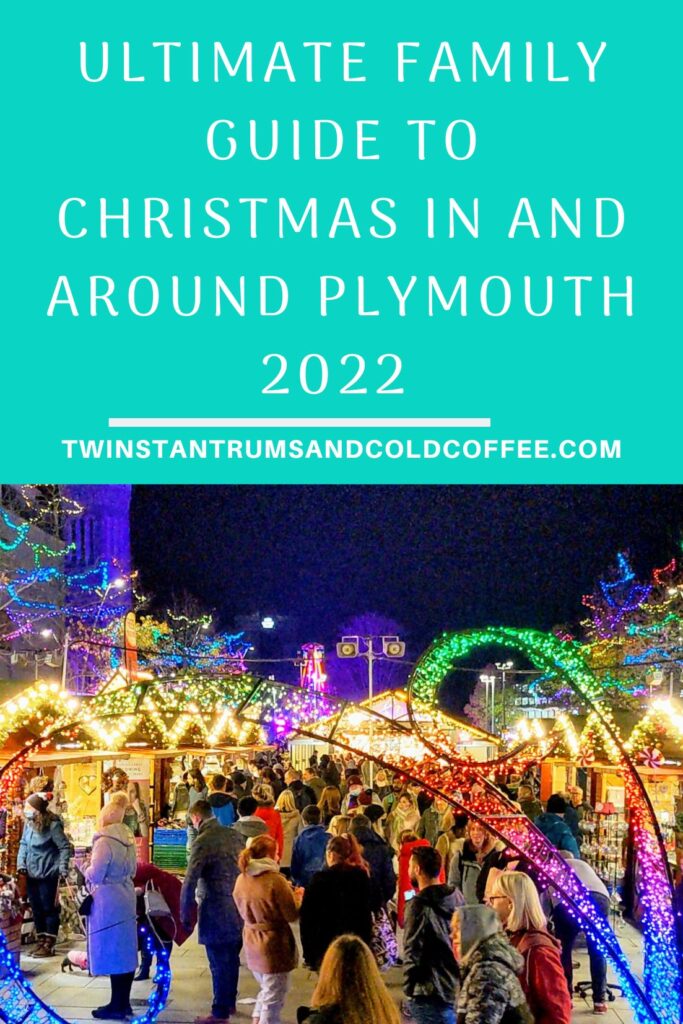 How did I do?
Did you enjoy this post? Keep an eye out for the latest Local Stuff here. And why not check out some of these:
Or if you're after some more Christmassy content, then how about these blogposts?
If you want to have a giggle at my parent ramblings, and tongue-in-cheek (possibly a bit sweary) posts, head to the Mum Life section. Or if you want to read about UK holidays with three young kids have a read of my Travel and Days Out section.
If you like a bit of social media madness, pop over to my Facebook page where you'll be able to have a laugh at what ridiculousness goes on in my house with three very small boys on a daily basis. Warning – there is often sarcasm, and usually swearing. There are also great travel reviews and some AWESOME giveaways. Feel free to join my Twins, Tantrums and Cold Coffee – Shits and Giggles Parenting Group too, where everyone shares their hilarious stories.
And if you want to work with me, feel free to give me a shout here or at helen@twinstantrumsandcoldcoffee.com and I'll get back to you.