New museum The Box in Plymouth opened in September 2020 and I had a sneaky peek to see what's inside that kids will love.
And the answer is – absolutely LOADS!
We've all heard about the woolly mammoth. And if you've not, I'm surprised my five year old hasn't been round to your house to tell you personally.
But there's so much more that younger visitors will enjoy.
And they don't have much longer to wait, as it opens next week with free tickets available to book online now here.
What is The Box all about?
The Box in Plymouth is a major new cultural and heritage attraction, opening in Plymouth's city centre as part of the Mayflower 400 commemorations. The Museum and Art Gallery, former Central Library and St Luke's Church buildings have been transformed into the stunning new venue which is now three times the size of the original one.
It has fabulous permanent galleries filled with highlights from Plymouth's art, human history, natural history, film, photographic and archive collections.
Other highlights are set to include major commissions by international contemporary artists, and research and learning spaces. There is also a new shop and a Kitchen & Bar, which is what us parents surely want to know about, and it looked top notch.
Woollly mammoth will be highlight for kids
But let me get straight to the point. THE. WOOLLY. MAMMOTH.
Okay, so if you've read previous blogs you may have realised I'm a little bit fixated on it. Mainly because of my eldest son. Now having been there and seen it up close, I am indeed TOTALLY justified. Because it is FLIPPING AWESOME!
I say 'it', but actually the woolly mammoth is a 'she'. Although she doesn't have a name yet. Museum curators are hoping to get local children to name her in a competition.
She's situated in the Mammoth Gallery which is one of the permanent exhibitions at The Box. Made by world-leading mammoth experts in America and brought over in three pieces to be assembled, the to-scale model is indeed a sight to behold.
If you could see my face underneath my mask, you'd see how excited I was. She's just glorious! And the BEST fact of the day was that her fur is the same as Chewbacca's from Star Wars! How. Cool. Is. That.
Discover animals from 35,000 years ago
If you can tear yourself away, there is so much more to see in the Mammoth Gallery including animals that lived here just (!) 35,000 years ago. These include fossils of woolly rhinos and hyenas found in Cattedown, Kitley, and Oreston. And an Ice Age hippo found in Yealmpton! I mean seriously, it's hard to get your head round it all when you're stood in front of it.
Other impressive displays are a huge case containing a whopping 4,837 insects (plus a cheeky toy surprise for the kids to look out for), and dozens of jars containing preserved marine animals. (Little bit freaky, but fascinating all the same).
There are so many wow factors at The Box in Plymouth, but one of the other best ones is walking in through the entrance to see 14 ENORMOUS Victorian Royal Navy figureheads suspended from the ceiling. You literally can't take your eyes off them. Go upstairs and you can use interactive digital archive screens to read more about them. Your kids won't believe their eyes!
So much to see and do at The Box
Other permanent exhibitions at The Box include Port of Plymouth where you can discover the epic and historic relationship between Plymouth and the sea – with some amazing digital displays.
'100 Journeys' gallery explores momentous voyages that have started from the city including those of Sir Francis Drake, Sir Walter Raleigh, Captain James Cook, Charles Darwin, Gertrude Benham and Scott of the Antarctic. The UK's only 'puffersphere' – an incredible animated spinning globe highlights the key journeys and your kids can use the interactive touchscreens to explore them in more depth. I could have watched it for hours.
Another one of my favourite permanent galleries was the Media Lab. This was right up my street. It celebrates the technologies, processes and people that have shaped the region's film and photographic heritage and has over 1,000 images and moving images.
Children (and adults!) may recognise Gus Honeybun
If your children have been on the West Hoe Park train, they might recognise Gus Honeybun himself, who puts in an appearance in the Media Lab – although he's looking a little bit scary! And obviously if you're of a certain age and grew up in Plymouth, you'll already know what a damn legend he is.
You can also have loads of fun pretending to be a TV presenter in a mock studio developed with BBC South West. Safe to say I don't think the news presenters on Spotlight have much to worry about from me!
The Box's Mayflower gallery celebrates 400th anniversary
The Box also has galleries that will be changed on a regular basis. An impressive one of these was Mayflower 400: Legend and Legacy which will be there until September 2021. It tells the story of the sailing of the Mayflower to America in 1620 with a huge model of the ship, and ghostly outlines of its 102 passengers. You can go inside the ship and see how small a cabin would have been.
There is also a stunning wall covered in faces of some of the 30 million people who claim to have descended from the Mayflower and its passengers. There are lots of famous faces amongst them too!
Will my children like The Box?
So in case you hadn't realised already, everything about The Box in Plymouth is impressive. And that's high praise from someone like me who isn't a museum-lover. But I know many parents are wondering if their children will like it? Even if they're not on the geeky-side like my son. And I'd say YES!
Not only will they be wowed by the impressive displays, there is also a whole load of interactive stuff for them to get involved in. Admittedly this is mostly screen-based at the moment, but that's because stupid Covid has put paid to a lot of what the museum had created for kids. They're hoping they'll be able to use all of that next year.
I chatted to Adam Milford, Senior Learning and Engagement Officer, and Learning Officer Lizzie Hilton about what there is for kids and the schools programme that will be run at The Box. If your children are in Plymouth or their school is within an hour's drive away, they may well be part of the programme at some point. If I was a teacher, I'd be booking my class in NOW!
It will involve different programmes for early years, primary and secondary school-aged children, and those with special educational needs, which are all linked to the national curriculum subjects they're learning in the classroom.
Schools programme will cover exciting range of subjects
The under 5s could be learning about science and species of marine life through songs, rhymes and experiments, whilst 5 to 11 year olds will be taught skills in scientific, historic and artistic enquiry.
Subjects include natural history (did I mention the woolly mammoth?), Ancient Egypt, Plymouth's Polar Explorers, World War II and the Blitz in Plymouth, The Spanish Armada, or Transatlantic Slavery and Abolition.
And what a venue to learn in! This place is WAY more exciting than any classroom I've ever been in.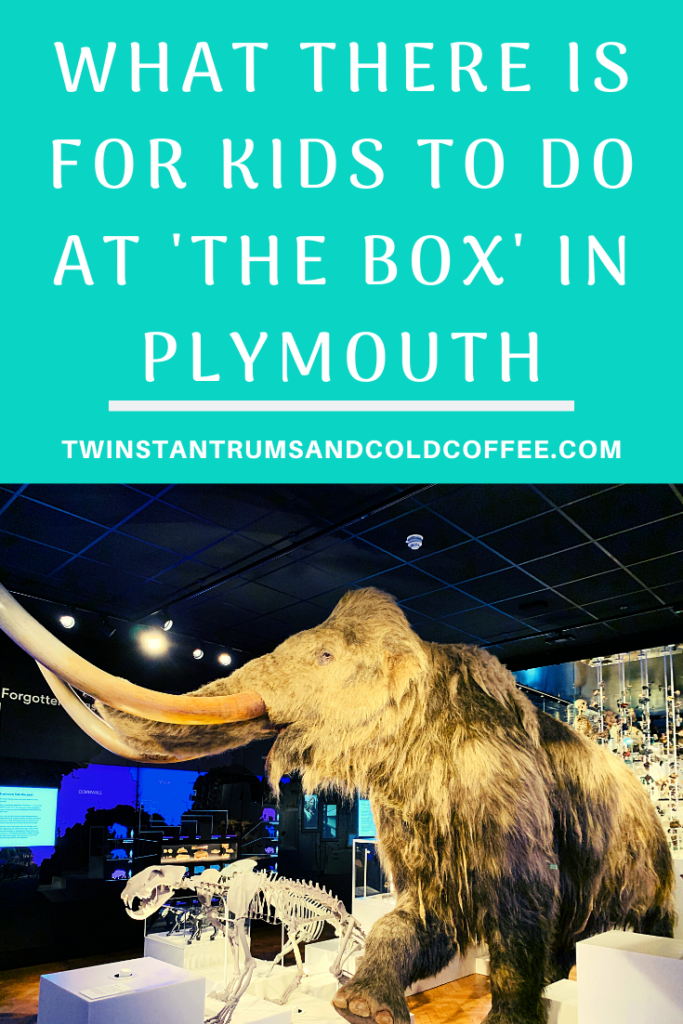 Leaflet trails and messy workshops for kids
There are different leaflets to pick up which take you and the children on trails around the museum. My boys LOVE a trail. They're designed to encourage families to explore together and talk about the weird and wonderful things they see. And I guess not race through at 50mph which my three year olds have a tendency to do!
Learning officer Lizzie, said: "We want to get away from the idea that you need to know about history to be here. Anyone can come and have a great time. Everything is accessible to all ages and sizes of children. People can ask questions and we will tell them."
After Christmas The Box will also be running 'I Wonder' sessions for under 5s which will be a weekly creative and messy workshop on a Thursday morning. There will be different sessions for pre-walker babies, and then walkers to pre-schoolers. There will also be drop-in creative workshops parents are encouraged to bring their children to. And I mentioned there was a snazzy cafe right next door in the museum that sells coffee, right? The learning room where the sessions will be held is also right next to the baby change and buggy park, so what's not to like from a parents' point of view?
Oh and obviously there's a gift shop – which you do have to go through to get to the galleries. But it's filled with decent, nice stuff rather than tat.
From a parent's perspective, The Box will be a perfect place to spend time with the kids. Especially on a rainy day. You could go for an hour, or spend most of the day there – and it doesn't matter because it's free!
Details on how to book for The Box
So if you have similarly excitable (and possibly a bit geeky?) children as mine, here's all the info you need.
All tickets can be booked with timed entry slots every 30 minutes throughout the day. Bookings can currently be made up to November 1 and demand is expected to be high. (And no, not because my five year old will want to be there EVERY day.) A new wave of tickets for the winter will be released in late October.
General admission tickets are free and include access to all the galleries, St Luke's church and the 'Kehinde Wiley: Ship of Fools' exhibition in The Levinsky Gallery at The University of Plymouth.
Tickets can also be booked for The Box's incredible 'Mayflower 400: Legend and Legacy' exhibition. This is free to all Plymouth residents and under 18s with a £5 charge for non-residents aged 18+.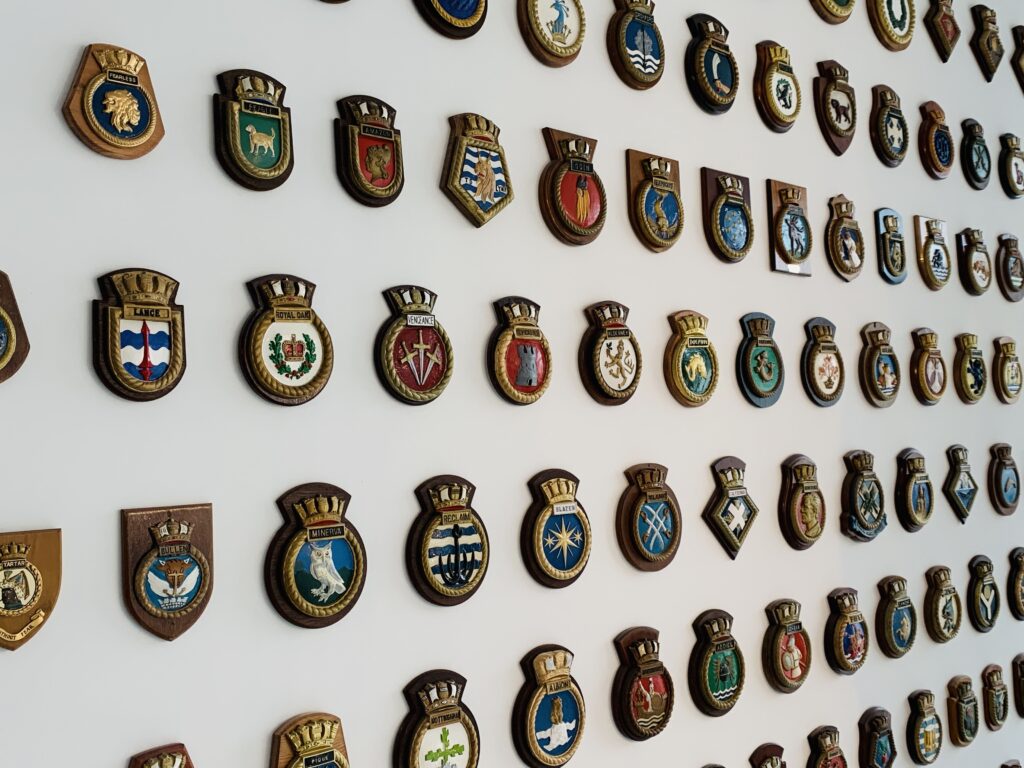 Covid restrictions at The Box
A range of safety and social distancing measures will be in place at The Box. They include:
Reduced capacity and clearly marked one way systems in key areas of circulation
Increased invigilation by staff and volunteers
Hand sanitising facilities and enhanced cleaning
In line with government guidance, face coverings are mandatory for all visitors aged 11+
Having spent the day at The Box I'm totally impressed and my kids are going to love it. I think yours will too so get booked in! If you want to see more of the pictures and video I took, head over to my Instagram page where I've saved them all as a stories highlight.
(By the way, this wasn't an 'ad' – I just GENUINELY loved the place!)
Will you take your children to The Box?
How did I do?
Did you enjoy this post? If you're in Plymouth and want to find out more about what's going on, head to my Local Stuff section. And if you want to read my usual parenting ramblings, which is what this blog is all about, click on Mum Life.
If you like a bit of social media madness, pop over to my Facebook page where you'll be able to have a laugh at what ridiculousness goes on in my house with three very small boys on a daily basis. Warning – there is often sarcasm, and usually swearing. There are also great travel reviews and some AWESOME giveaways. Feel free to join my Twins, Tantrums and Cold Coffee – Shits and Giggles Parenting Group too, where everyone shares their hilarious stories.
And if you want to work with me, feel free to give me a shout here or at helen@twinstantrumsandcoldcoffee.com and I'll get back to you.