Whether you're looking for something to buy for your own mother or mother-in-law, or you want to leave this blogpost open in sight of your family as a MASSIVE hint, there are some great ideas in this list of best presents for mums.
I personally would love to receive ANY of these items as a present, and I'm sure you would too.
*Disclosure: I have been gifted some items for this post. It also contains affiliate links I may receive payment for. It does not affect what you pay.
BEST PRESENTS FOR MUMS
DOLMA WOMEN'S DISCOVERY PERFUME SET
£32.95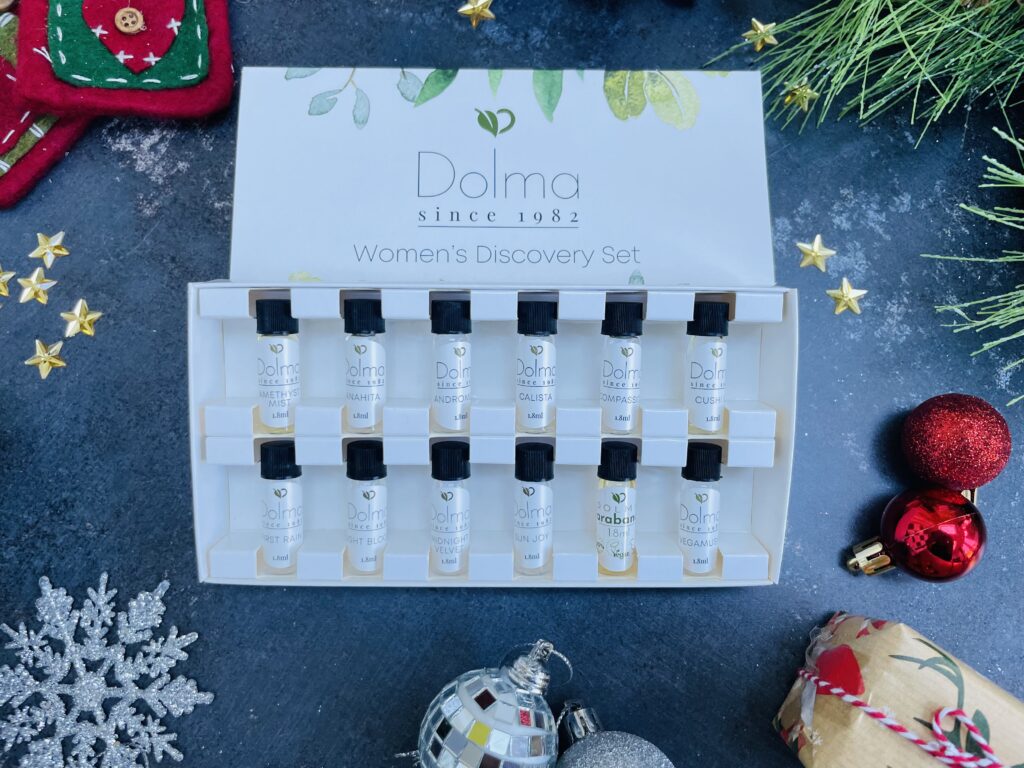 We all know what it's like to decide on a perfume we like enough to fork out for, but with this Dolma Women's Discovery Set you don't need to choose. With this you can try all of Dolma's vegan cruelty-free fragrances to find the one that's perfect for you. The discovery box includes 12 different perfumes which all smell amazing, so you'll be spoilt for choice.
ARRAN SENSE OF SCOTLAND HAND CARE SET
£30.00
If you or your mum are anything like me and mine, we love a hand cream – especially in the winter. And this Arran Sense of Scotland Hand Care Set will make a perfect gift for those whose hands need a spot of TLC. It comes in a beautifully presented signature gift box too.
A GOLD NECKLACE
If you're thinking of splashing out and your mum (or you) is into jewellery, what about a beautiful gold necklace from Aurate? Based in New York, Aurate was founded by longtime friends Sophie Kahn and Bouchra Ezzahraoui who couldn't find fine jewellery with a contemporary spin and reasonable price tag so came up with it themselves. They created a brand with products of the highest quality, ethical practices and the chicest design. Gold and diamond necklaces are a classic gift she will be sure to treasure and can remain in a family for generations to come. Any mum would love them!
ARRAN SENSE OF SCOTLAND REED DIFFUSER
£33.00
Fancy introducing a new scent into your living room? Try this fabulous Arran Sense of Scotland Just Grapefruit Reed Diffuser. It's a vibrant, exciting an deliciously fruity product with the refreshing flavour of pink grapefruit, complemented with tangy notes of lemon, orange and vetiver. It smells AMAZING! Made with natural oils for a long-lasting fragrance for your home, it's displayed in a sleek glass bottle and comes packaged in a branded tin. It's one of the most fabulous presents for mums you could think of.
GOLD BRACELET
Choosing a real gold bracelet to surprise your mother? That was a brilliant decision. Imagine that gold has the same everlasting allure that your mother's love possesses. This isn't just any average piece of jewelry; it serves as a chic symbol of the strong tie between you two. Like your mother's unending love, gold maintains its grace no matter what life throws. Therefore, when you secure that stylish bracelet around her wrist, you aren't just giving her a piece of jewelry; you are also expressing your sincere gratitude for all the years she has stood by your side (of course, in the finest way). It's like telling your mother, "Hey, mom, you're as precious as this metal, and I'm beyond thankful for you." Trust me. This bracelet is guaranteed to earn significant points that'll outshine even the fanciest brunch plans.
ARTISTRY HYDRATING SOLUTION MINI SET
£52.45
If you're like me and like to have a travel bag of beauty products packed ready to go at all times (like I actually GO anywhere), this Artistry Hydrating Travel Kit is perfect. It contains 2 weeks' worth of products so is great for holidays or an ideal way to try the products for the first time. It contains a hydrating mousse cleanser, toner and gel cream – all designed to address your skin-hydration needs and help keep your skin looking healthy and dewy. All whilst resisting premature signs of ageing – which is what we need!
APOSTLE COFFEE SUBSCRIPTION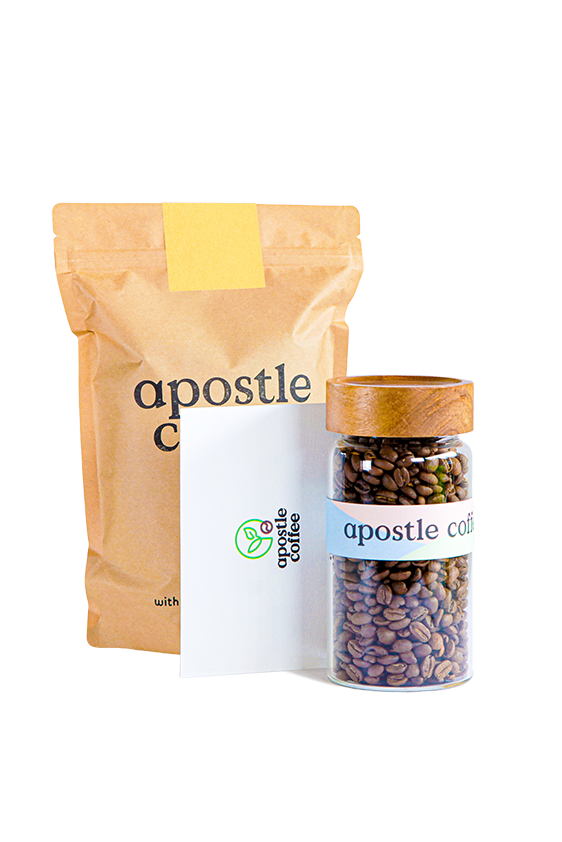 Funnily enough I love a cup of coffee. Preferably a hot one. So if anyone would like to get me this carbon offsetting subscription service from Apostle Coffee, I'd be a very happy mummy. Based in Shropshire, Apostle Coffee is the UK's most environmentally friendly coffee company and do a wide range of gifts perfect for ethically and environmentally minded coffee drinkers. And it tastes amazing too! So now you can share the coffee love by giving someone an Apostle subscription of regular coffee deliveries to their door.
THIS MUM MALARKEY – PARENTING TALES FROM THE WOEFULLY UNPREPARED AND PERPETUALLY OVERWHELMED
£6.99
If you like reading funny parenting books, then this one is a must. Written by the lovely and hilarious Siobhan of Pass The Wine Please blog, This Mum Malarkey is jam-packed with truths every parent will relate to, even if they won't admit it. Why won't my child sleep? How is Postman Pat still employed? Who put Magic Sand down the toilet? And other questions you've asked before stress-eating all the biscuits… Roll up for parenting tales from the woefully unprepared and perpetually overwhelmed. This book is right up my street!
BEX & BOLT JEWELLERY
If you watch my Instagram stories, you'll see my favourite new jewellery is from Bex&Bolt. Owner Bex cleverly makes stunning items such as earrings, rings and necklaces out of scrap leather. There are some awesome designs, and I LOVE the lightning bolt earrings I have. Check out her Instagram here for what she does, and if you use the code TTCC2022 between now and the end of 2022 you get 10% off!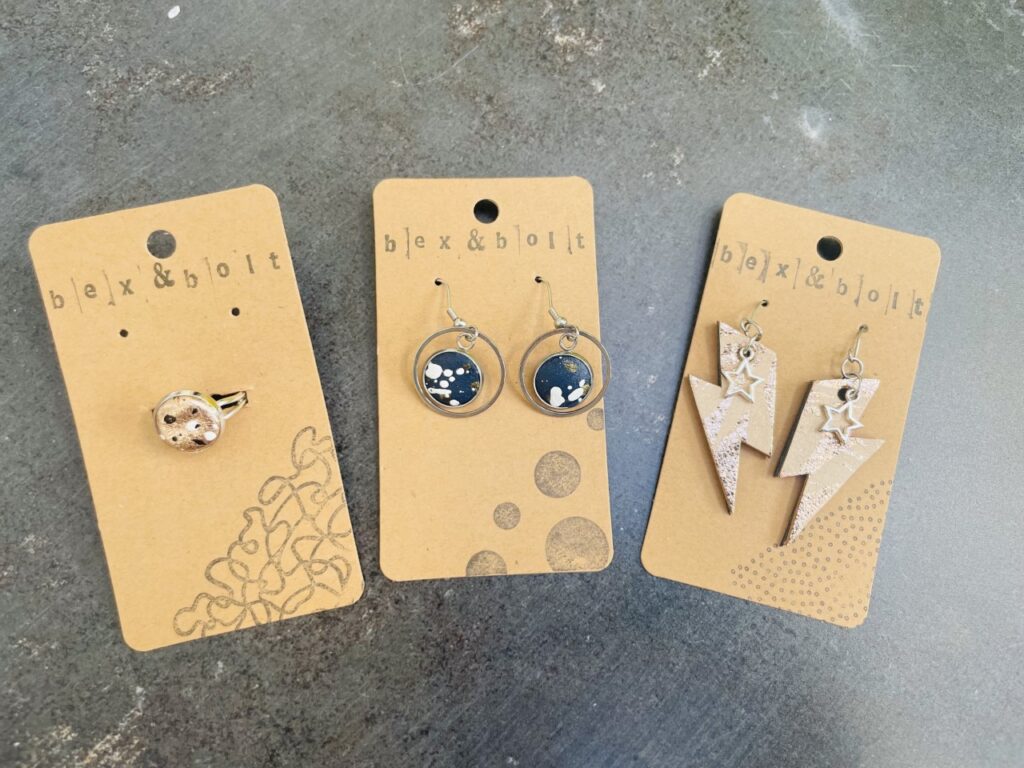 ARTISTRY SKIN NUTRITION VITAMIN C SERUM
£53.55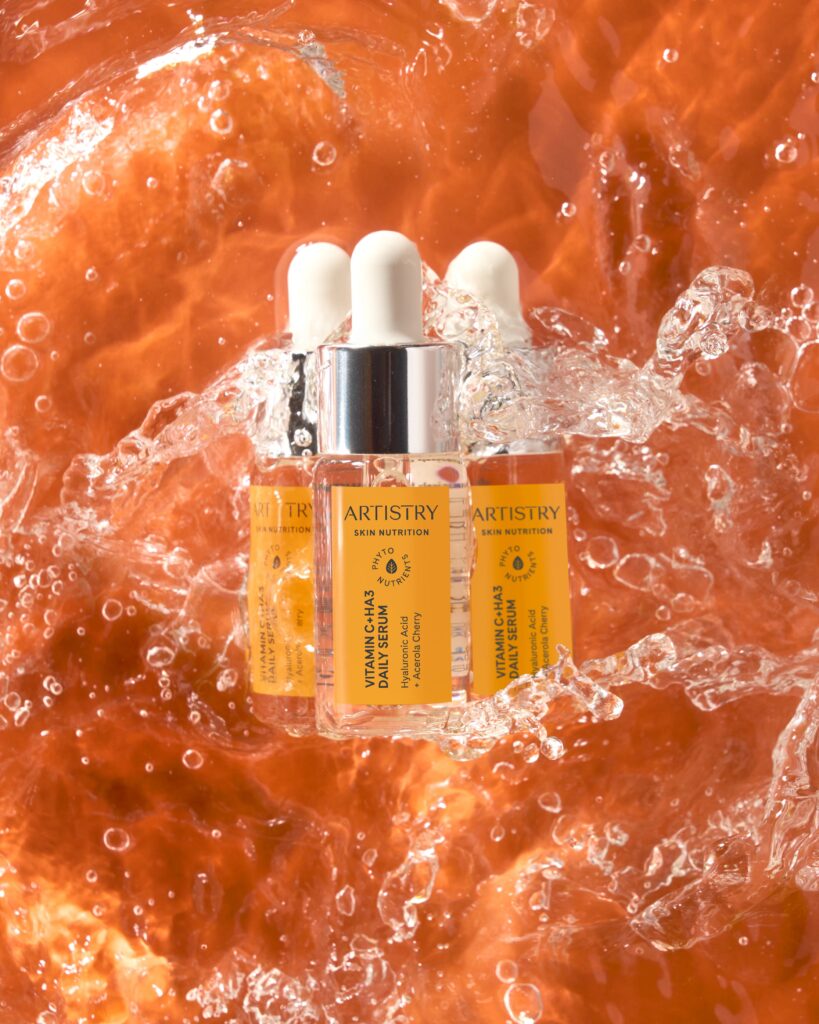 This seemingly magic in a bottle is clinically proved to visibly reduce all major expression lines, including crow's feet, smile lines, forehead creases/worry lines and brow lines/frown lines and furrows. It helps visibly plump and restore the appearance of volume and fullness to the face, and helps prevent the look of lines caused by environmental aggressors with powerful antioxidant protection. It's called Artistry Intensive Skincare's Advanced Vitamin C and is definitely going on my list!
FOREVER LIVING SMOOTHING EXFOLIATOR
£18.61
If we're looking after our faces, then we might as well concentrate on our body too. This lush Forever Living Smoothing Exfoliator will do just that. It combines ingredients that gently reveal healthy, glowing skin. Round jojoba beads massage the skin and penetrate hard-to-reach places for ultimate cleansing while sustainably sourced granules of bamboo delicately remove dead skin cells. It's designed to be used 2-3 times a week and will leave your skin silky and smooth, and primed for better absorption of other skincare products. So no wonder it's on my list of best presents for mums.
THE SLIMMING FOODIE COOKBOOK
£10.00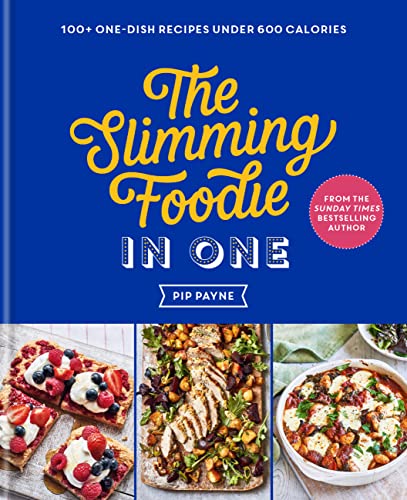 If you don't already have a Slimming Foodie cookbook in your kitchen, you are seriously missing out. Based on Devon's award-winning blogger Pip Payne's blog, The Slimming Foodie cookbook is all about delicious, hearty, home-cooked meals that can work for anyone who is on a slimming journey. It's no wonder it's a Sunday Times bestseller. Pip also has a second book out called The Slimming Foodie In One which includes more than 100 recipes that are all made in one pot, pan, dish or tray. There are SO many amazingly tasty recipes in both of these, they put in regular appearances in our kitchen. Mainly when I choose something out of them and get the Other Half to cook it. But that's okay, right?
HAPPY HIPPY HERBAL TEA GIFT SET
£16.00
Love a cuppa? Then this one could be right up your street. Steenbergs Organic Happy Hippy Tea is a great tea to drink all day and its rose, chamomile and two mints are caffeine free. You can buy it in a special jute gift bag which also comes with a Wild Rhubarb scented candle and the Steenbergs sun, moon and starts stainless steel tea infuser for a florally fragrant brew. All Happy Hippy teas are blended in North Yorkshire.
KASBAH SERENITY SCARF
£15.00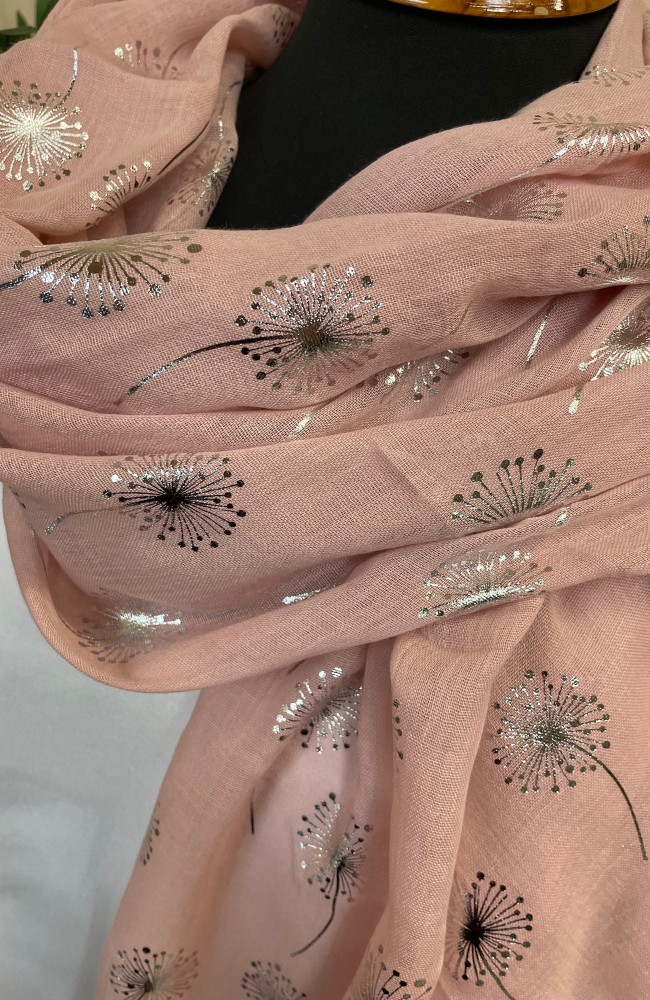 A real staple in a mum's wardrobe is a trusty scarf. That's certainly true for my own mum and I! Whether it's a woolly wintery one or a lightweight dressier one like this Kasbah Blush Pink Serenity Scarf, it's a necessity. This one comes from the accessories range of Kasbah Clothing which offer stylish comfortable and unique plus size clothing that start at a size 14. The business is the brainchild of renowned British designer Heather Griffiths-Benhrima, who resurrected the brand in 2019 after earlier successes almost 20 years ago as well as a long career designing for other successful plus size brands. The brand's design philosophy draws from the location where the business idea was originally dreamt up. Marrakech, Morocco; a vibrant city that Heather draws from whenever she is creating her next masterpiece. The scarves are just beautiful. And don't go thinking you or your mum are only allowed one. At least three different ones is the bare minimum, I reckon. At least!
PARTYLITE EVERGREEN FIR SPECIALTY JAR CANDLE
£25.95
Us mums love a candle, don't we? If we ever get to sit down to enjoy it, that is. So take a deep breath of fresh air with this Evergreen Fir Speciality Jar Candle, a cool, wintry fragrance to welcome the season into your home. Enjoy notes of Frasier fir, aromatic balsam needles and pine mingled with cedar and sandalwood. Available in a 4-wick jar candle for a longer and brighter burn.
MORPH HEART MUG
£6.89
If we're lucky enough to have a hot cup of tea or coffee, we like it to be in a good mug, don't we? Well now you can have a bit of fun with it at the same time with this Morph Heart Mug that changes colour. Just add your favourite hot drink and watch the mug morph right before your eyes, and a heart appear. It's made of thermographic inks so the mug reacts to heat. Your kids will be well impressed! There's a choice of the heart, battery, blossom, Under The Sea or Woodland.
CONFESSIONS OF A CRUMMY MUMMY – THE BABY YEARS
£10.69
If you want a good book to sink your teeth into, then add this one to the list. Out on November 16, Confessions of Crummy Mummy – The Baby Years by parenting blogger and accidental mum of four Natalie Brown is the literary equivalent of the tea and toast you're handed after giving birth: warm, reassuring and you can't help but want more!
An antidote to the traditional parenting manual, the telling-it-how-it-is parenting memoir lifts the lid on a subject the hugely successful genre of telling-it-how-it-is parenting memoirs has yet to touch on: giving birth during a global pandemic. And let's just say giving birth during a global pandemic was not in the birth plan!  Starting with the birth and what really happens to your lady bits after pushing a human being out of your foo-foo, chapters are split into confessions on subjects including breastfeeding, weaning, homeschooling and washing – and what happens when you accidentally find yourself doing it all in the middle of a global pandemic. Think hijacked maternity leave, homeschooling hell, burst bubbles, and lots more. I cannot wait to read it!
BEDSURE FLEECE BLANKET
£15.99
Is there anything better than relaxing on the sofa with some wine or chocolate once the kids are in bed? Well make sure you make the experience even more cosy with a Bedsure Fleece Blanket. I love a good sofa throw and so do my kids. This one is super soft and comes in a whopping 16 different colours such as camel, honey yellow, navy blue, iron, Mediterranean blue and brown. The fleece blanket gives your a more breathable and lightweight feeling than regular cotton to keep your body warm. It's ideal for snuggling up in front of the TV or keeping you warm when you're sitting outside. Or if you want to find co-ordinating cushions, or curtains one of the best places to look is the Snug Company.
CLOUDBERRIES PETAL JIGSAW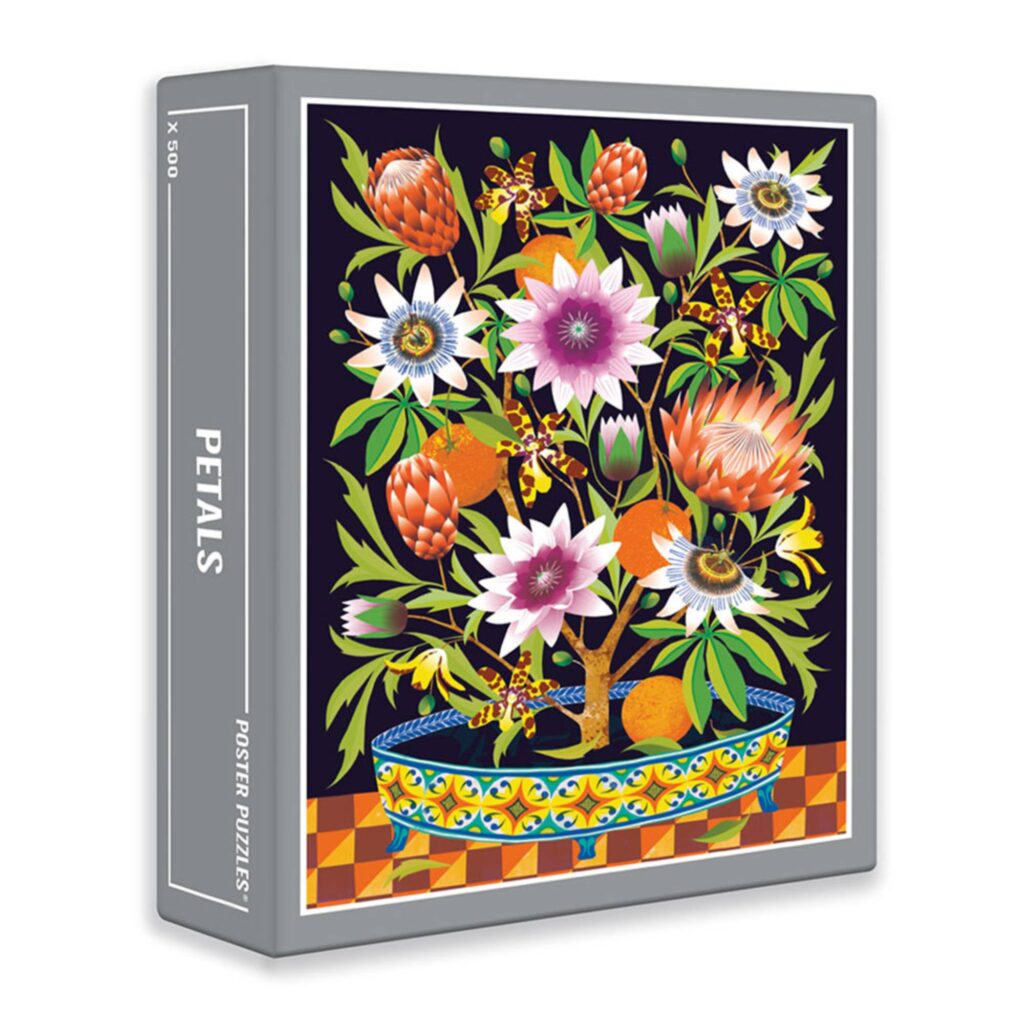 Instead of getting something more traditional for your mum, why not send a unique surprise to her this Christmas? I'm talking about PETALS – Cloudberries' funky 500-piece floral puzzle. The wild mash-up of colours against a black backdrop in this design makes PETALS the puzzle perfect for decoration. Frame it after solving the puzzle together with your mum this festive season. The brand also plants a tree for every puzzle you buy so you get to help the planet while shopping for the perfect present!
ROBOVAC 30C ROBOTIC VACUUM
£209.99
So some might say women don't want a vacuum as a Christmas present. But seriously, you haven't seen THIS vacuum. It's not just any old thing. This is a robotic vacuum that can even link up to your smart speaker. So you basically tell it what to do and it does it! Surely this is the stuff dreams are made of?? The Robovac 30C has Wi-Fi capability so can accomplish your vacuuming needs at your fingertips on your phone and via voice control. You can set boundary strips so it only cleans the areas you want. And it's super quiet, no louder than an operating microwave so it's unlikely to wake up a napping baby. So you can just put your feet up and let the Robovac do the hard work for you! See, told you this was a great present!
MORE OF THE BEST PRESENTS FOR MUMS
HANDMADE EARRINGS FROM KELZO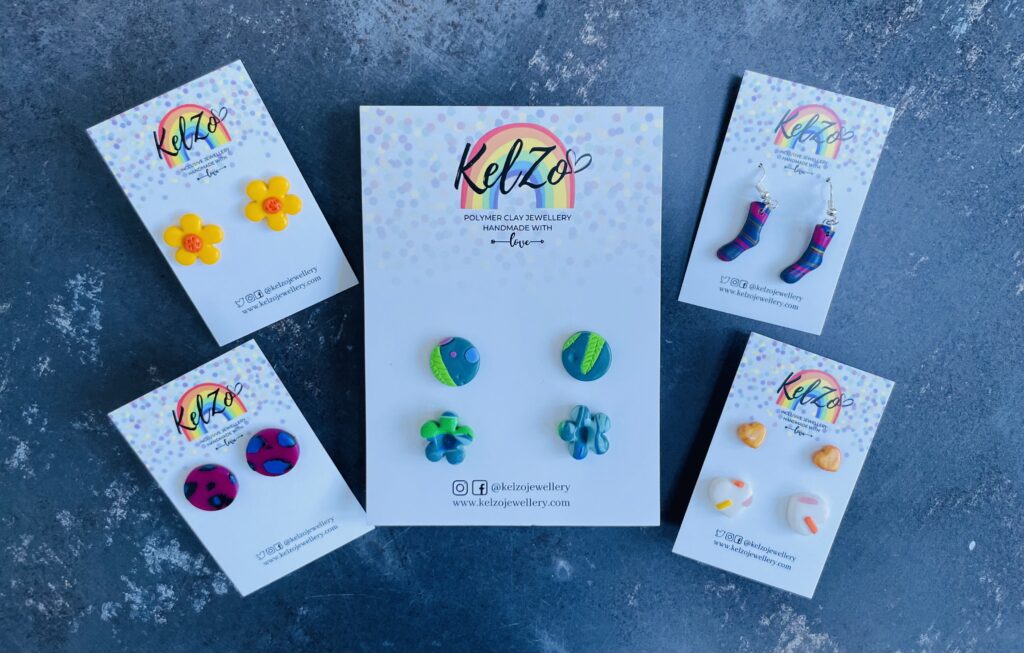 Do you or your mum need to brighten up the jewellery you wear? Then head to KelZo Jewellery and check out their amazing range. Kelly and Zoey create beautiful, bold and bright polymer clay jewellery and are self-confessed queens of the rainbow with a large selection of their jewellery focusing on the rainbow Pride flag. They also donate 10% of profits from their Pride Collection to LGBTQ+ charities. Pretty awesome if you ask me!
SKINSTATION ANTI-AGEING FACE SERUM
£81.90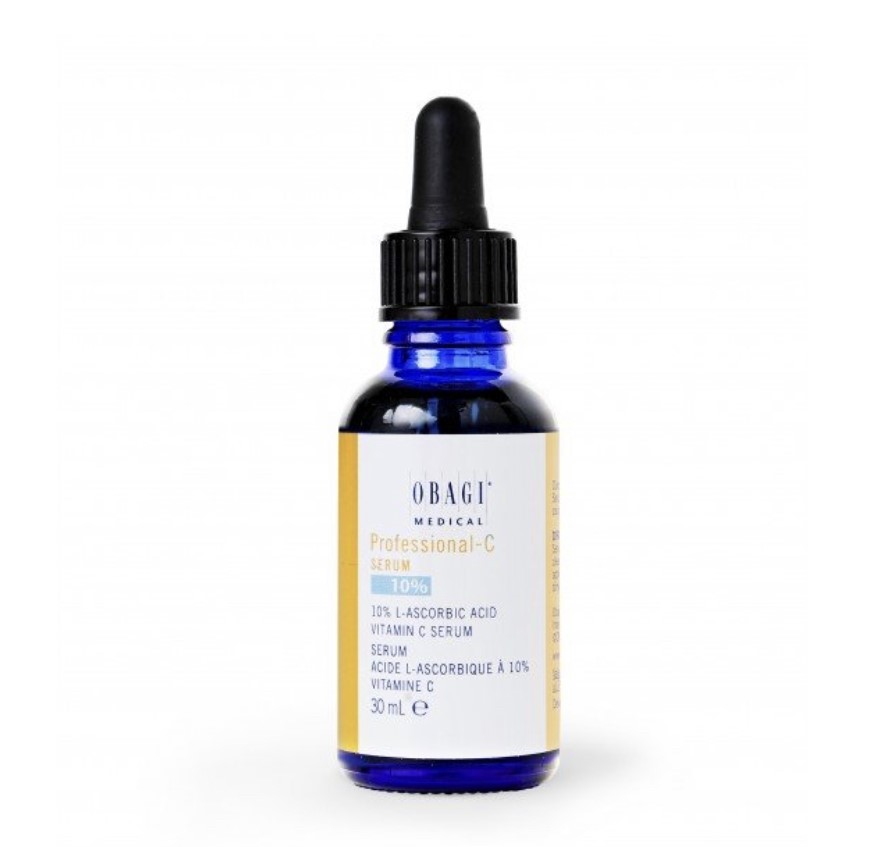 Us Mums know that this parenting malarkey is exhausting. So if there's anything we can do to help our skin (and the bags under our eyes!) we want to get our hands on it. So start dropping hints, as this Obagi Professional C Serum from Skinstation is one present you are going to hope you receive. It contains vitamin C to brighten the skin whilst also helping to diminish the signs of ageing. And they say it's never too early to start on that front!
PRINTSTER PERSONALISED GIFTS
From £2.49
Got thousands of pictures on your phone that you never look at? These days us mums take pictures of our kids CONSTANTLY as it's so easy on our phones. But do you ever get round to printing any out? Printster offers the perfect way to use those brilliant photos with their fun personalised gifts. You could have that special memory printed onto a mug, coaster, socks or even wrapping paper for fun! I've got some of my favourites printed onto a set of 12 fridge magnets and a metal keyring. And I love them!
INK & DROP POSTERS
From £13.00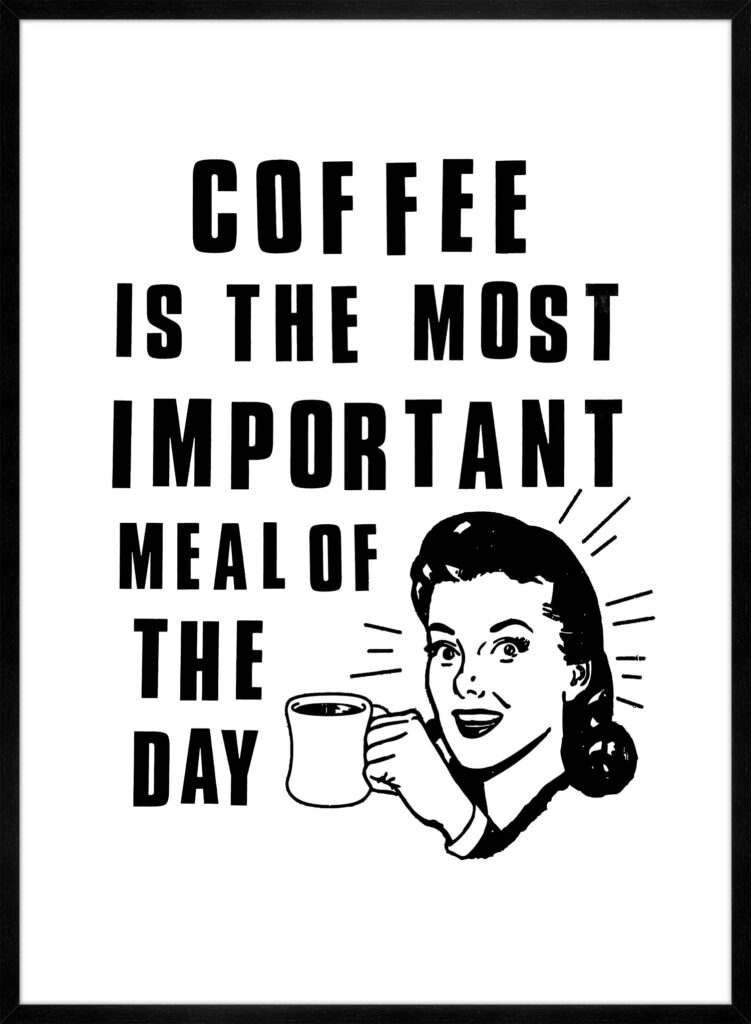 If you like artwork on your walls, why should the kids get all the fun by having posters? Choose your perfect picture from Ink & Drop, like this coffee one which looks AMAZING in my home office. There are so many to choose from in varying sizes and finishes. There's bound to be one to suit your personality.
YANKEE CANDLES
From £6.99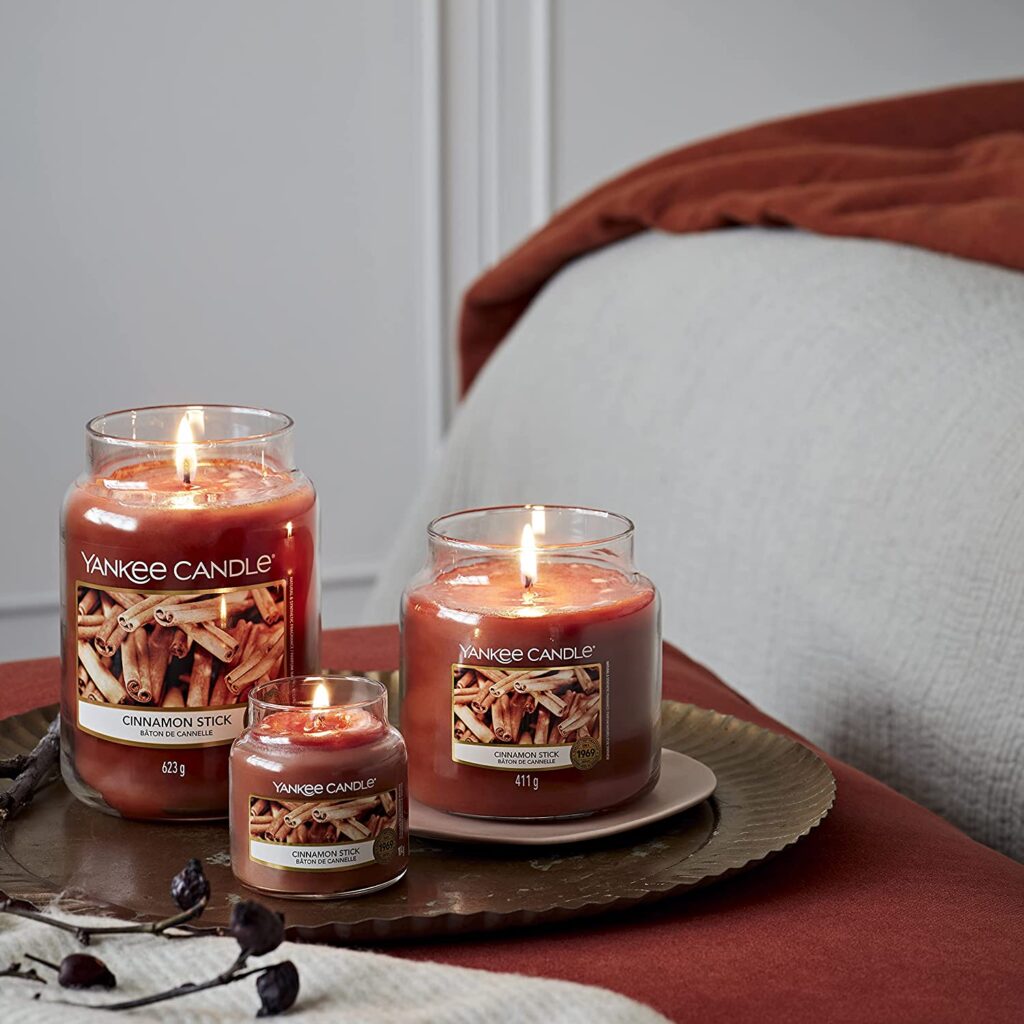 Okay, so which mum doesn't love a Yankee Candle?! And the best bit is there are so many to choose from you can have a different scent whenever you like. The most popular ones are in a glass jar with lid to preserve the fragrance and lasts up to 150 hours! Which scents do you love?
HOTEL CHOCOLAT EVERYTHING SLEEKSTER BOX
£23.50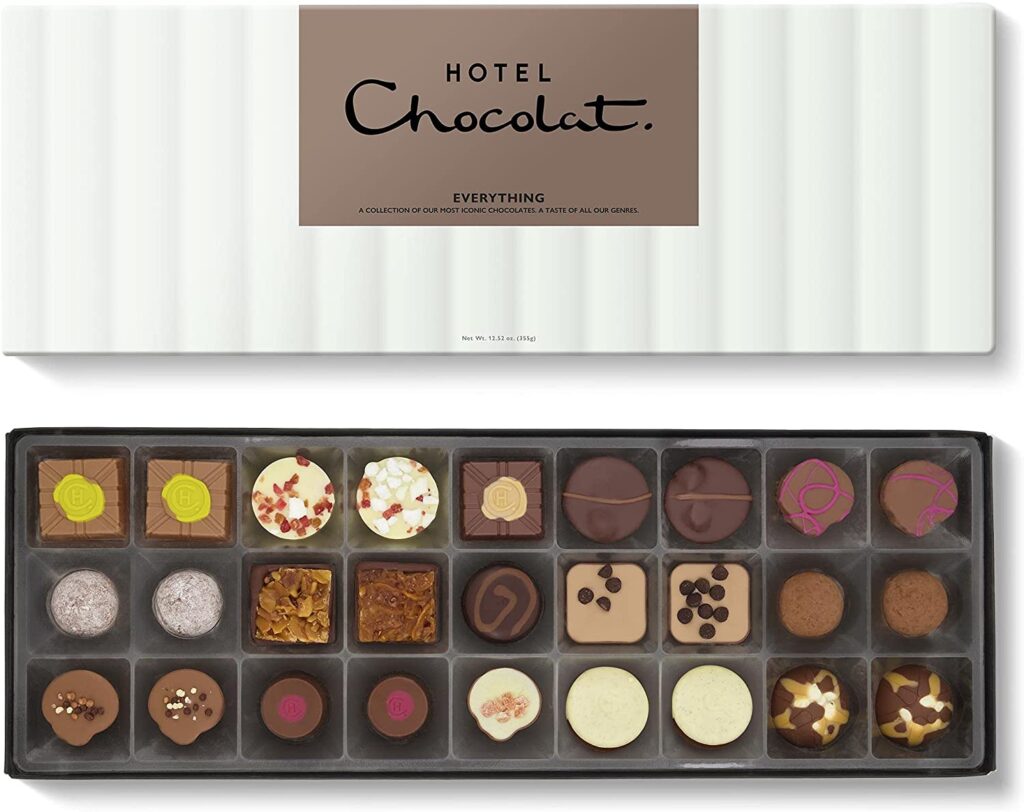 It might not be the most original of presents for mums, but why would you argue with that when you're being offered this box of delicious looking yumminess. We all know how tasty Hotel Chocolat chocolates are and they come in various different selection boxes such as Everything Sleekster full of 27 caramels, pralines and alcohol truffles. Or choose from Exuberantly Fruity Sleekster, Tipsy Truffle Sleekster, or Serious Dark Fix Sleekster. Whether they're heading for your own mum, or you're hoping to receive them yourself, chocolate is always a winner on a list of best presents for mums.
EVEN MORE OF THE BEST PRESENTS FOR MUMS
WHO WANTS TO BE A MILLIONAIRE BOARD GAME
£16.86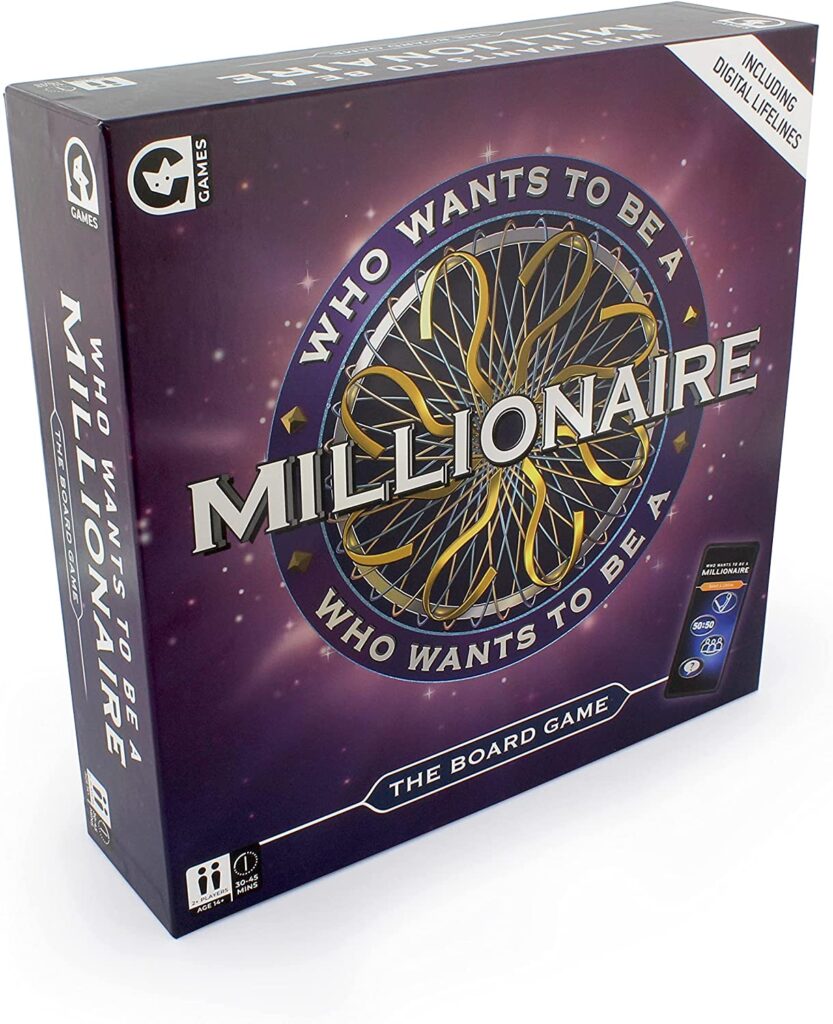 Bring home the dollars with the popular Who Wants To Be A Millionaire Board Game and go head-to-head with your family and friends in the race to reach £1 million. Relive classic moments from the show and tackle the iconic money ladder using only your wits and digital lifelines (accessible through a smart device) to reach the top. But watch out! Get a question wrong and you fall back to your closest safety point. Do you have what it takes to win a (virtual) million? We've had so much fun playnig this one!
DYSON AIR WRAP STYLER
£479.99
It's the one they all talk about and the one I don't have a hope in hell of ever mastering (or being given, if I'm really honest). It's the Dyson Air Wrap Styler. Surely one of the best presents for mums available on the market. We'd never buy it ourselves, so if someone would just happen to do it for us, we'd be ever so chuffed. It's a serious bit of intelligent kit which curls, waves, smooths and dries with no extreme heat. It styles and dries at the same time, and when curling it attracts hair to the barrel then wraps it for you. So no clamping or awkward winding mechanisms that I usually then burn my hand on. And it all comes in a fancy storage case. I'll keep dreaming…
URBAN DECAY EYESHADOW PALETTE
£31.60
If you're into make-up then this is a must have for either yourself or as a present for your mum. The Urban Decay Naked Reloaded Eyeshadow Palette has 12 universally flattering warm neutral shades with both matte and metallic finishes. The shades have been picked to flatter every eye shape and colour, skin tone, age and gender. So all you have to do is get blending!
PERSONALISED JEWELLERY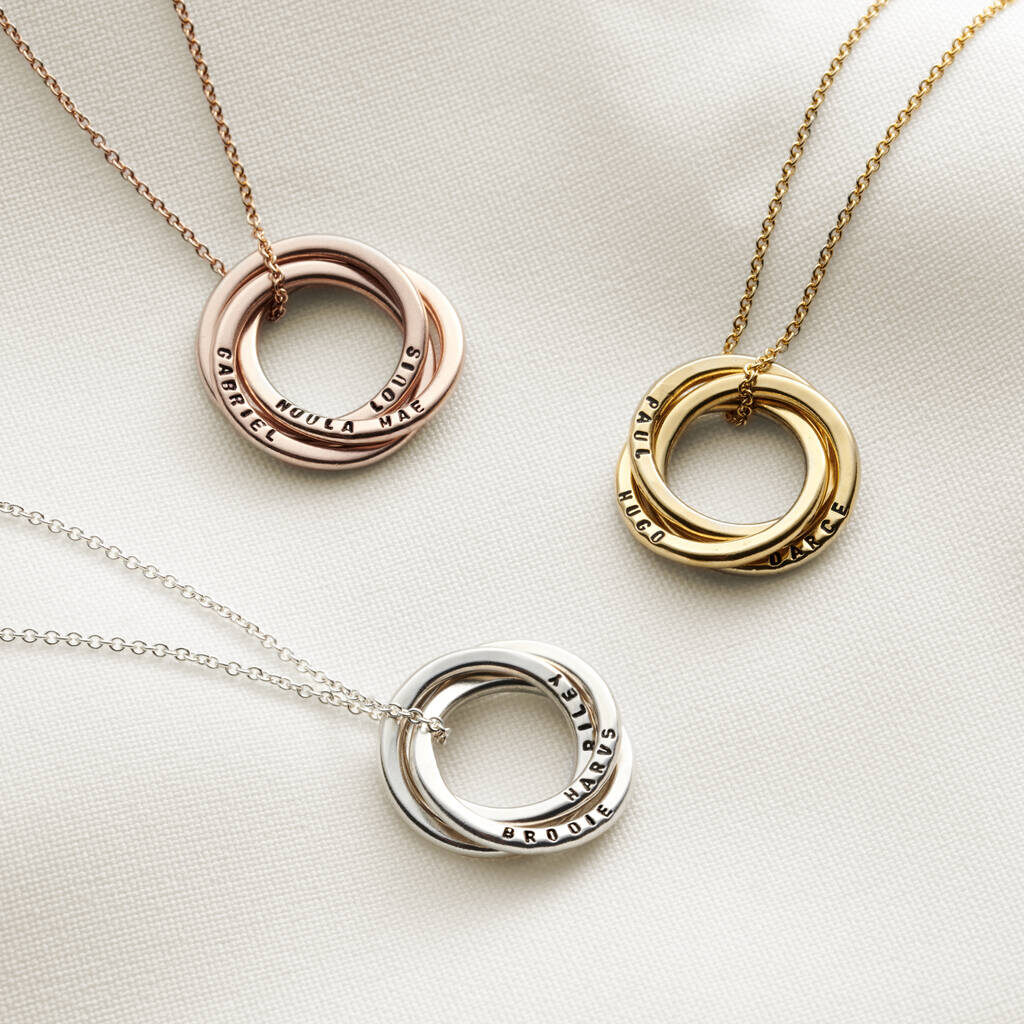 All mums love a bit of jewellery and what better gift to give or receive than something personalised. Whether you're after a necklace, bracelet, ring or earrings for that special person, head to sites like Not On The High Street or Etsy and support smaller businesses. I love this personalised Russian Ring Necklace for example.
SMART WATCH
From £259
If you want a watch that does seemingly everything in the entire world other than unload the dishwasher, then you need to think smart. Like this Apple Watch. Treat that special mum with this awesome gift, or hope that your kids have been saving up their pocket money. For a long time.  Or if you already have one and fancy a bit of a change, what about a new Leather Smartwatch band to go on it?
FLOWERS
It might sometimes be the easy option but which mum doesn't like FLOWERS! I always have a bunch in my house, even if I end up buying them myself. (Although have to be fair, the husband is pretty good.) So what about sending a special bouquet of flowers to your mum a few days before Christmas or on her birthday? It will always be a winner if you ask me!
VOUCHERS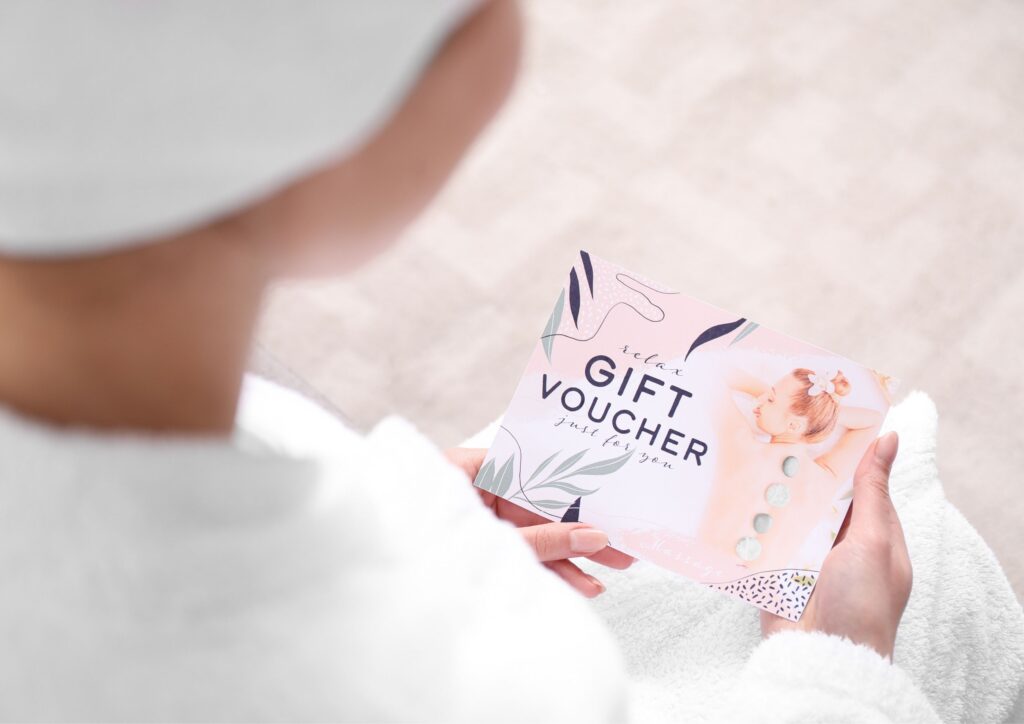 And if all else fails when it comes to thinking up the best presents for mums, then play it safe with a voucher. Either buy one for her favourite shop so she can choose what she fancies herself. Or what about a voucher for a spot of pampering, a day at the spa, haircut, or even travel vouchers for her next holiday. Because all us mums deserve one of those, right?
WOW! What a list of the best presents for mums. I would be delighted with any of those things. Particularly the Joules top and flowers (hint hint, hubby). And I know my mum would love it all too. Which ones do you fancy?
If you want some other gift ideas, check out these posts: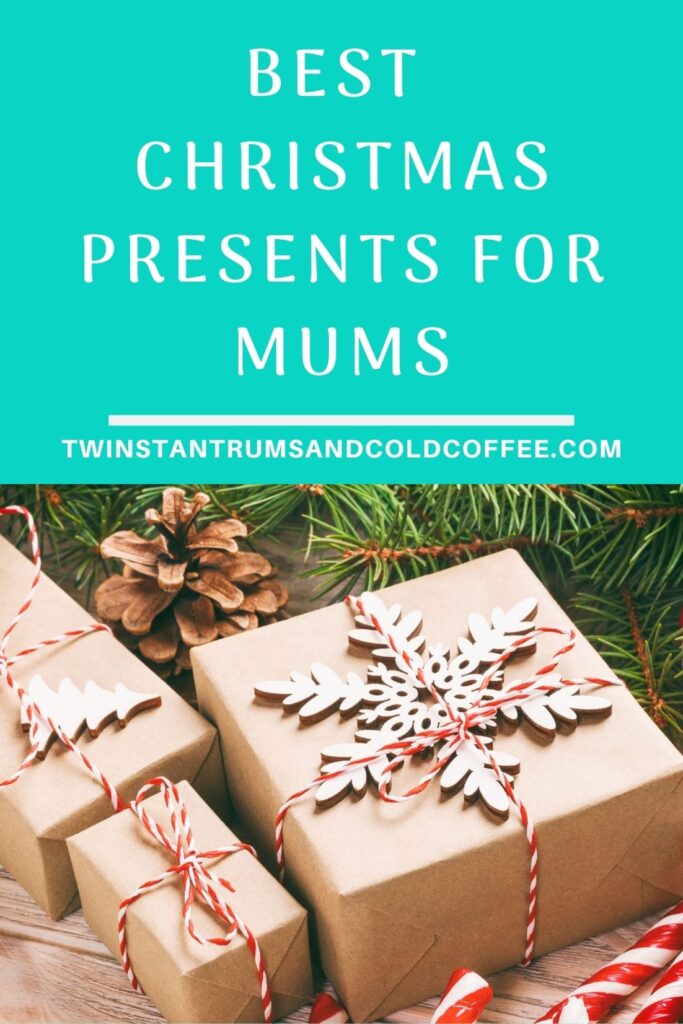 How did I do?
Did you enjoy this post? What a great list of best presents for mums. So why not hang around and read a few more whilst you're here. If you want to get in the Christmas spirit I've got several posts you'll like:
If you fancy reading more of my usual kind of parenting stuff, head over to my Mum Life section. You'll find all things parenting with a tongue-in-cheek twist. And if you want some family holiday inspiration or days out, head to my Travel Section.
And if you like a bit of social media madness, pop over to my Facebook page where you'll be able to have a laugh at what ridiculousness goes on in my house with three very small boys on a daily basis. Warning – there is often sarcasm, and usually swearing. There are also great travel reviews and some AWESOME giveaways. Feel free to join my Twins, Tantrums and Cold Coffee – Shits and Giggles Parenting Group too, where everyone shares their hilarious stories.
You can also find me on Pinterest, Instagram and Twitter too.
And if you want to work with me, feel free to give me a shout here or at helen@twinstantrumsandcoldcoffee.com and I'll get back to you.