It's that time of year again when all the Christmas movies for kids start making their way back onto your TV.
If your kids are anything like mine they pretty much start in early November, and carry on until the end of January. In fact I'm sure my eldest asked to watch one in August this year too…
Likelihood is they find a favourite and watch it over and over again. And then some more. Until you basically know every single word of it and would quite happily never hear mention of it again.
So here's a list of some classic Christmas movies for kids that you could try your children on this year, if they've not seen them. That is, if you can get them to sit still long enough.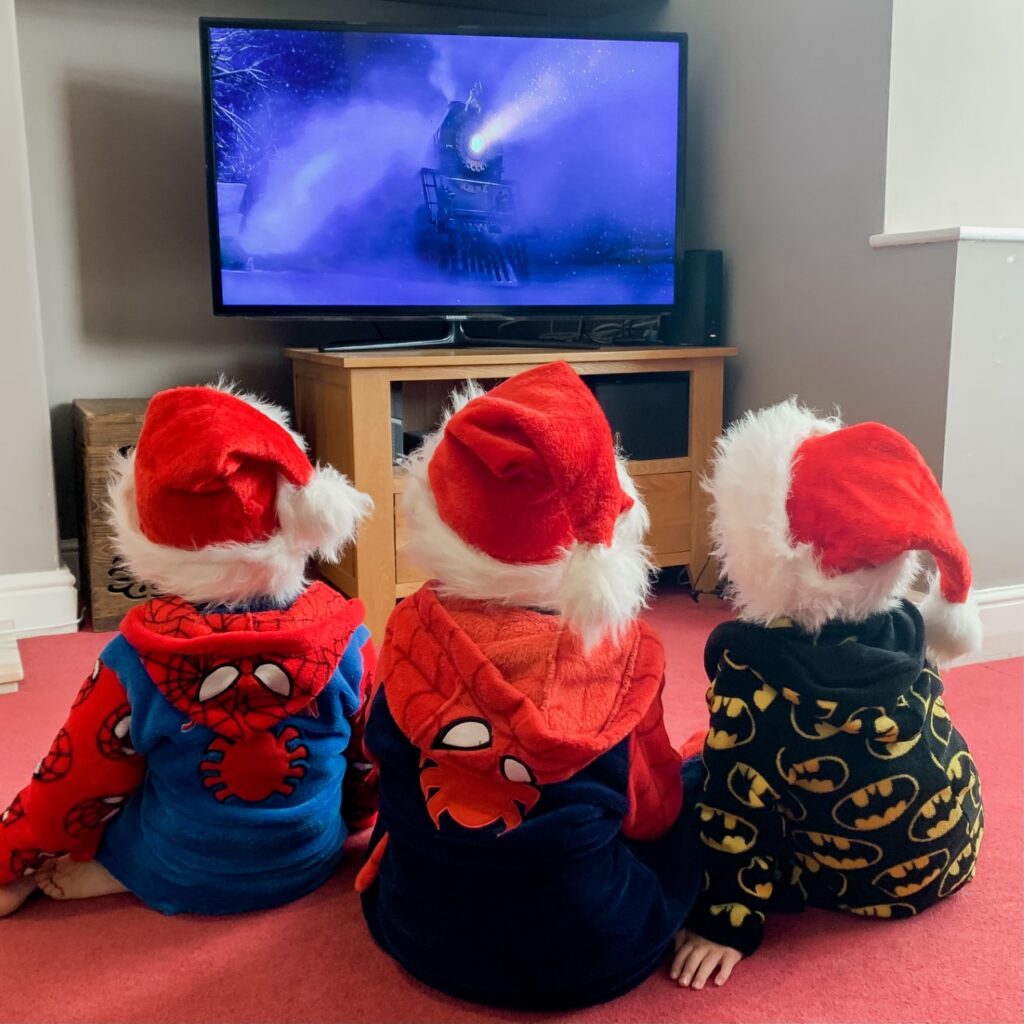 Top 10 Christmas movies for kids
Arthur Christmas (2011)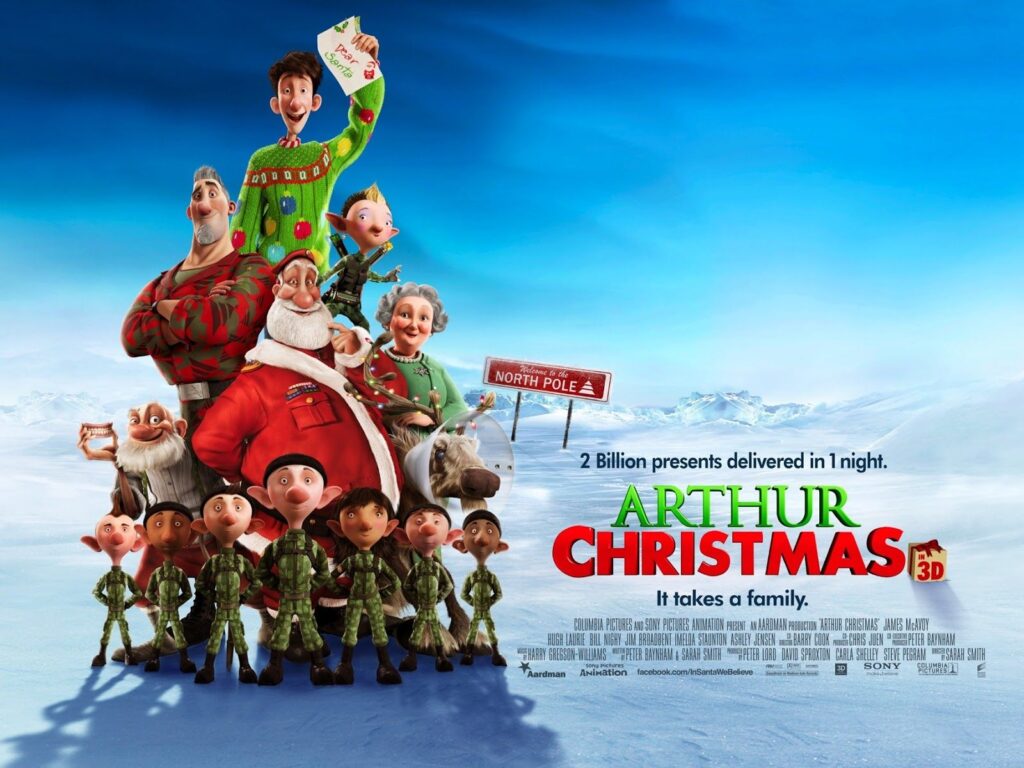 Available on Netflix this one is one of my favourite Christmas movies for kids. Produced by Aardman Animations and Sony Pictures Animation, the film tells the story of goodhearted but clumsy son of Father Christmas Arthur Claus on Christmas night. He discovers Santa's high tech ship hasn't delivered a present to one girl in Cornwall, so embarks on a mission to save her Christmas.
The Grinch (2018)
The plot of this popular animated version is based around the 1957 book How The Grinch Stole Christmas follows the Grinch and his dog Max. They plan to ruin Whoville's Christmas celebration by stealing all the town's decorations and gifts. But can six year old Cindy Lou Who foil his plan and soften his hard-heart?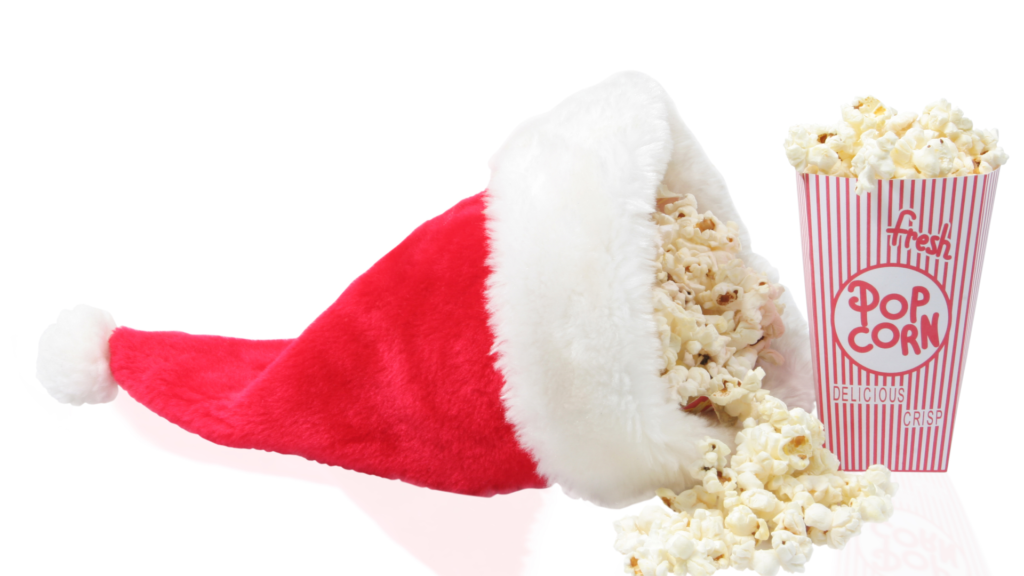 The Snowman (1982)
An absolute classic that all kids should see, The Snowman is an animated TV film based on the the 1978 picture book by Raymond Briggs. It tells the story of a boy named James who wakes after a night of heavy snowfall and builds a snowman in the garden. At midnight the snowman magically comes to life and the pair's adventure together begins, which includes riding a motorcycle through the woods, and eventually flying to the arctic where they meet Father Christmas. A real favourite on the list of top Christmas movies for kids, The Snowman is wordless except for the classic "Walking in the Air".
Christmas Chronicles (2018)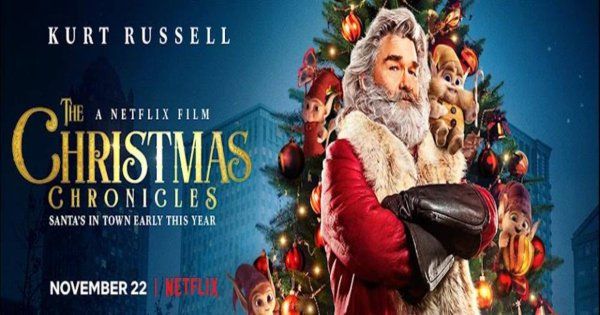 Possibly not something that will capture the attention of toddlers, but the older ones will enjoy it. Christmas Chronicles is about two children Kate and Teddy, who notice Santa Claus in their home and jump into his sleigh with his reindeer. The sleigh eventually malfunctions and crashes, and the Christmas presents are lost. As Christmas morning approaches, it is up to the children and Santa to save Christmas by correctly delivering all presents. And there's a sequel out in 2020 on Netflix where Kate is now a cynical teen, and is unexpectedly reunited with Santa when a mysterious troublemaker threatens to cancel Christmas forever. So double whammy, I reckon!
Polar Express (2004)
Some say it's not Christmas until you've watched The Polar Express! Another brilliant animation, The Polar Express stars Tom Hanks in the adaptation of the 1985 children's book. It tells the story of a young boy, who on Christmas Eve, sees a mysterious train bound for the North Pole stop outside his window and is invited aboard by its conductor. The boy joins several other children as they embark on a journey to visit Santa Claus preparing for Christmas.
Elf (2003)
Even if your kids don't like this one, YOU will want to watch it again and again. It's a 2003 American comedy starring Will Ferrell as Buddy, a human who was adopted and raised by Santa's elves. He learns about his background and is determined to go to New York to meet his biological father. In the process he spreads Christmas cheer in a world of cynics. One of my favourite Christmas movies!
The Muppet Christmas Carol (1992)
The Muppets perform the classic Dickens holiday tale with Kermit the Frog playing Bob Cratchit, the put-upon clerk of stingy Ebeneezer Scrooge, played by Michael Caine. Miss Piggy, Gonzo, Fozzie Bear and Sam the Eagle weave in and out of the story while Scrooge receives visits from spirits of three Christmases – past, present and future. They show him the error of his self-serving ways, but the miserable old man seems to be past any hope of redemption and happiness.
Santa Claus the Movie (1985)
If you're my age or older, then this HAS to be on your list. Wasn't it just the best when we were kids? Even though it was apparently a flop at the time! In ancient times a man named Claus who delivers toys in his small village, fulfils his destiny to become Santa Claus after meeting an expert toy-making elf, Patch in the North Pole. In the present day, Santa becomes overwhelmed by the workload and disgruntled Patch flees to New York where he unknowingly threatens the fate of Christmas by taking a job at a failing toy company run by a scheming businessman.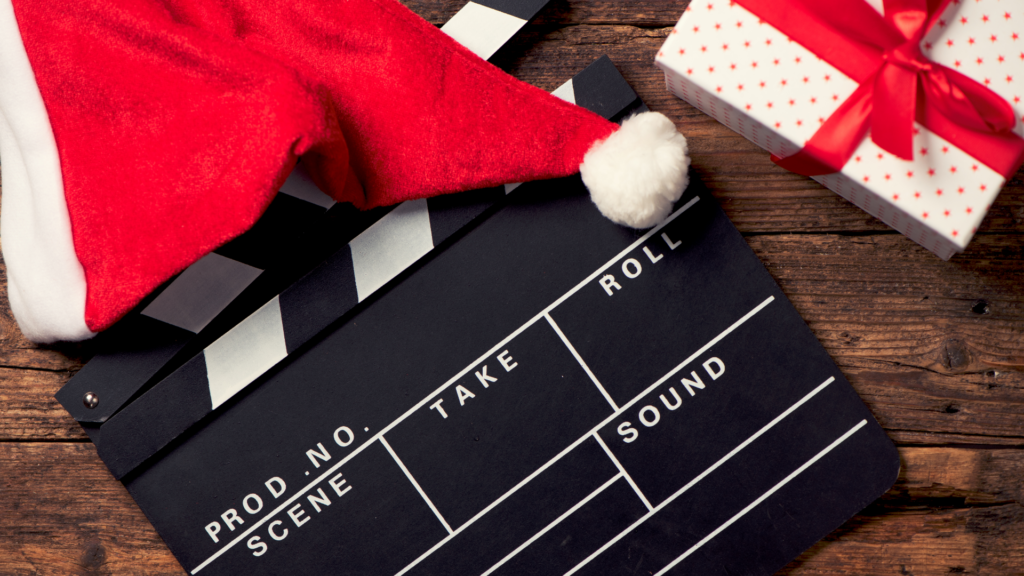 Home Alone (1990)
I've not tried my kids on Home Alone yet, this year is the year. But I dread to think how many times I watched it when I was a child. It follows a bratty eight year old Kevin McCallister who is made to sleep in the attic for being naughty, the night before a family trip to Paris. The McCallisters then mistakenly leave for the airport without Kevin, and he wakes to an empty house assuming his wish to have no family has come true. But his excitement sours when he has to defend his home from two burglars who plan to rob the house, and he tries all sorts of tricks to protect the family home.
Nativity (2009)
I literally feel the need to watch this EVERY Christmas – always to my husband's eye roll. But it's SUCH a feel good Christmas movie for kids. Failed actor and now primary school teacher Paul Maddens is given the task of directing the school's Nativity play, which has a rubbish track record. Attitudes change though, when it transpires a Hollywood producer is coming to film the play. Or is he?? I defy anyone to not tear up at the "Sparkle and Shine" moment at the end!
More Christmas movies for kids
Once you've exhausted this list, there are still plenty more Christmas movies for kids to choose from. Especially if your children are a bit older for some of these. If you've not already seen them, what about:
Miracle on 34th Street
The Nightmare Before Christmas
Klaus
The Nutcracker
Jack Frost
Jingle Jangle – new to Netflix for 2020
Get Santa
It's A Wonderful Life
National Lampoons Christmas Vacation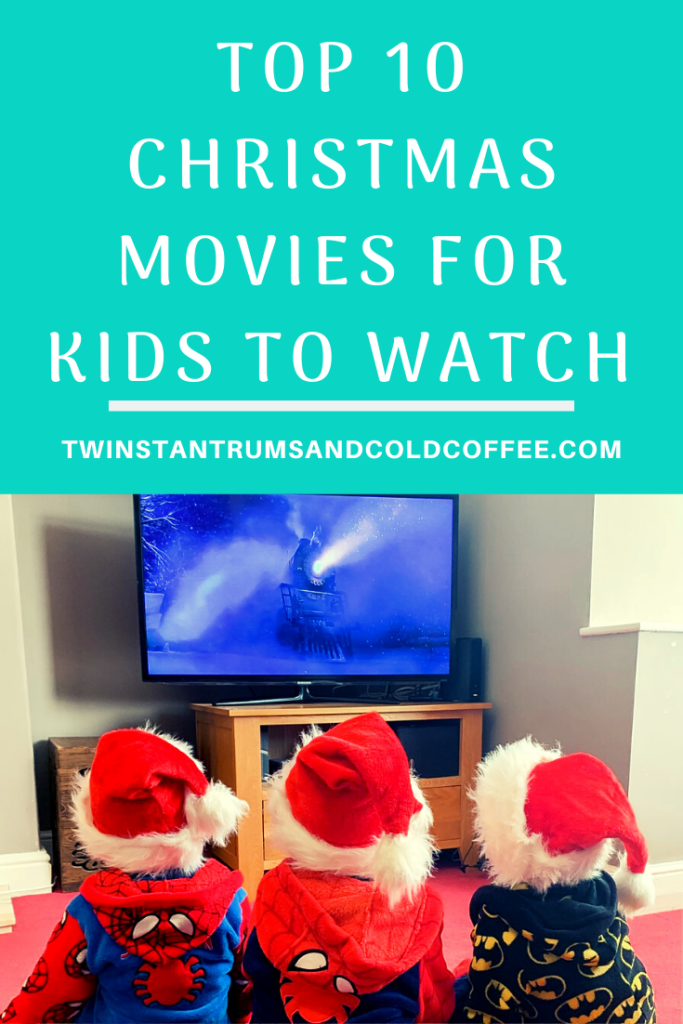 How did I do?
Did you enjoy this post? If you want some more movie recommendations, head to the Ultimate guide to the best Christmas films for families with young children. Or if you fancy some more Christmassy stuff, have a read of Christmas Traditions to Start With Your Family. And if you want to read more of my usual parenting rants, head to my Mum Life section.
If you like a bit of social media madness, pop over to my Facebook page where you'll be able to have a laugh at what ridiculousness goes on in my house with three very small boys on a daily basis. Warning – there is often sarcasm, and usually swearing. There are also great travel reviews and some AWESOME giveaways. Feel free to join my Twins, Tantrums and Cold Coffee – Shits and Giggles Parenting Group too, where everyone shares their hilarious stories.
And if you want to work with me, feel free to give me a shout here or at helen@twinstantrumsandcoldcoffee.com and I'll get back to you.