Halloween in Plymouth is back! And after being quite a 'quiet' affair last year due to some annoying pandemic, there will be more to entertain the little ones in 2021.
So get those costumes ready, stock up on sweets for the Trick or Treaters, and get those pumpkins carved. Obviously once you've picked one from some of the awesome pumpkin patches near Plymouth.
Halloween events in Plymouth 2021 – what's on and where
City Centre Halloween Trail
If you love a trail, then you'll be in for a treat this year. The Visit Plymouth city centre Halloween trail is back again for 2021.
It will be running during half term, October 23 to 31, and is the perfect thing to do to keep the kids entertained during the holidays.
You have to locate the 15 Halloween characters displayed in shop windows to be in with a chance of winning £100 to spend at Waterstones. What a great prize!
Once you've found them all, complete the entry form on the Visit Plymouth website to be in with chance to win.
Halloween on the Barbican
A whole host of events and activities are set place on Plymouth's Barbican from October 25 to 31. There will be a Barbican Halloween Trail, called Don't Feed the Sea Ghouls! Pick up your trail sheet from the Tourist Information Centre, then follow the havoc created by the Sea Ghouls around the businesses on the Barbican. Find their green splats in shop windows and return your sheet to receive a treat. Just don't look up!
More details are soon to be released on the Barbican Waterfront website about other activities planned.
Halloween Monster Mash at The Box
The Box Get is holding a spook-tacular Halloween Monster Mash kids event filled with music, food, craft activities and lots of fun on October 30 from 6.30pm to 9pm. Don your best fancy dress and party with your family to some Halloween classics in the museum's South Hall. Or tiptoe through the ground floor galleries by torchlight. Ghoulish goodies will be served in the Kitchen & Bar, and The Box's crazy scientist will also be lurking in the Learning Room to show children how to make scary slime.
Pumpkin Picking at Pips Pick Your Own
If you fancy picking your own pumpkin this Halloween, owners at Pips Pick Your Own in Yealmpton are opening their fields early again. You can go and pick your pumpkins from Saturday October 9 and every day from 10am to 5pm. And it's a good idea to be quick. The event was so popular last year that all the pumpkins had been snapped up way before Halloween.
Owner Neil Hawken said: "As always, I urge you all to come pumpkin picking earlier in October. If you want until close to Halloween you may be disappointed. It also gives you a much larger choice of pumpkins." "
Pumpkins will be prized based on size from £3 to £6, with cash and card accepted.
Pumpkin Fest 2021 at Lifton
You can also pick your own pumpkins at Strawberry Fields, Lifton's Pumpkin Fest 2021. It runs on October 16/17 then October 23 to 31. We went a couple of years ago and I've never seen so many pumpkins. Although I'd recommend getting there early as it was a bit crazy! If you're not local, find out where your nearest pumpkin patch is in this ultimate UK pumpkin picking guide.
Halloween Pumpkin Patch and Horror Maze
Head to the Cornish Maize Maze and Fun Farm for a pumpkin patch with pumpkin picking, and a short maze with a pumpkin quiz – ideal for families with younger children. It will take place from October 23 to 31. It will be 10.30am to 5pm each day. Entry is £4 per person with under 2s free. Pumpkins will be £1 for a small one, £2.50 for medium and £4 for large.
And if you have a family of thrill-seekers, head to the venue for the Halloween Maze of Horrors on Saturday October 30 from 6pm (timed ticket entry).
This event is not for the faint hearted with fire jugglers and performers as well as scare actors. Maybe not quite right for the little ones but sounds great for the older kids!
The Halloween Horror Maze consists of a set route through the maize with scare scenes with live actors along the way. It will take you about 15 minutes to complete The Horror Maze. Organisers are saying it's likely to be the scariest 15 minutes of your life! Flippin' heck!
A BBQ will be available alongside normal cafe food. Your timed ticket allows you entry to The Horror Maze between the times on your ticket, although you can arrive on site earlier and leave later if you wish.
Plym Valley Halloween Extravaganza
It's going to be a spooky weekend at the Plym Valley Railway in Plympton on October 30 and 31. Spookily decorated trains will be running hourly throughout both days with games and activities for children. And on Saturday evening there is a special Story of the Lost Driver train journey. This is a frightful narrated story told on board the train as the sun sets. Sounds spooky to me!
Halloween boat trip cruise
If you fancy something a bit different this Halloween how about a spooky boat trip cruise? Plymouth Boat Trips are running a Halloween-themed children's disco on Saturday October 30 from 5pm to 6.30pm. It's a chance to dress up for the fancy dress competition, and there will be on board music, games and an opportunity to play the Trick or Treat Treasure Chest. It departs from the Barbican Landing Stage and tickets can be booked online.
Action for Children Halloween Trail
Action for Children are putting on a Halloween trail with activities on Tuesday October 26. The event, from 10am to 11.30am will take place in the sensory garden in Devonport Park. Its all free, aimed at families with children under 5 but siblings up to 8 years old are welcome to come along. Check out the Manor Street and Green Ark Children's Centre Facebook page for more details.
Halloween Adventure Golf
Get yourself to Adventure Golf at China Fleet Club for a spooky adventure from Saturday October 23 to Sunday October 31. Are you brave enough to tackle the course in the dark after 6pm? It's been taken over be scary creepy crawlies, and visitors are being invited to dress up and have a spooktacular time. It's open from 10am to 9pm.
Spook-Fest at Crealy
Crealy's Spook-Fest is a real favourite among locals and it's set to be even better this year. There is something for all ages with a Haunting of the Wilderness trail, singing pumpkins, a Scarecrow Scare Maze, a newly refurbished 'Creaky Hotel', Book of Spells live show, Buddy & Blossom's Halloween Bash, and free pumpkins to take home and carve.

BOO at the Zoo
Dartmoor Zoo's Boo at the Zoo is back and is set to be scarier than ever. The zoo at Sparkwell is opening its gates after dark on Friday October 29 and Saturday October 30 between 5.30pm and 9pm. Guests will be invited on a spooktacular trail through the zoo and are promised a FRIGHTfully good evening.
The event, which is suitable for families (although maybe not ALL of it!), will include a Lights Trail around the zoo, through the forest, around the big cats, birds and more. Expect monsters to be lurking in the shadows though, so torches are advised. There's also a Woodland Spook Maze which apparently is not for the faint-hearted (I'll wait outside!) and a Dark Maze which is a room where you can't see anything and have to feel your way out.
Kids can explore the Fern Hanging Garden and the Creepy Reptile House where they can meet its reptile and bug residents from 5.45pm to 8pm. Young children can learn all about the wonderful creepy crawlies (whilst their Dad is still trying to find his way out of the Dark Maze?!) Book tickets beforehand.
Halloween Fayre at Wembury
Bowel Cancer West are holding a free family friendly Halloween Fayre at Wembury War Memorial Village Hall on Sunday October 31. The event from 3pm to 6pm will include local stallholders, a fancy dress competition, pumpkin carving, wrap your mummy (or daddy), a Trick or Treat raffle, and Halloween themed games. Refreshments will be available and donations to Bowel Cancer West will be welcome.
Pesky Pumpkin trail at Saltram
My absolutely favourite place is holding a Pesky Pumpkin trail in the garden during half term. Children will have to hunt high and low for the eight pumpkins hidden in the garden and identify the autumnal animal on each one. Look out for details being released soon on their website.
The National Trust property also has the My Autumn Saltram Journal trail launching in the next week or so which will run until half term. It encourages children to fill out questions in a journal booklet to create a snapshot or time capsule of their day at the Plympton site.
Buckland Abbey Woodland Witchcraft Trail
Get your fancy dress costumes at the ready and head to the National Trust's Buckland Abbey for a Woodland Witchcraft Trail during October half term. Grab your Autumn trail sheet from the welcome centre and explore the ancient woodlands on the yellow route. As you follow the trail, you'll discover the folklore tales surrounding the superstition of trees. You'll also be able to spot decorated pumpkins in the Abbey.
Saltash Pumpkin Trail
Truly Scrumptious Sweets in Saltash is organising a pumpkin trail around the town on Sunday October 31 from 10am to 8pm. Residents and businesses are being encouraged to fill their shop windows, doors, gardens and windows with pumpkins for families to spot. Children are then being invited to dress up in their Halloween fancy dress and go for a family walk around the town to spot them. Truly Scrumptious Sweets will be giving out treats to their favourite pumpkin designs.
Tots Play Halloween Specials
Tots Play baby group in Plymouth are holding special Halloween classes at William Sutton Village Hall and Tamar View Community Resource Centre on the Monday, Thursday and Friday of half term. The multi-activity sessions are for babies aged two months up to 2.5 years. Siblings and other family members are welcome. Do you need any more of an excuse to dress your little ones up in cute Halloween costumes? Find out more and book here.
Canonteign Falls
There's set to be some spooktacular fun at Canonteign Falls during October half term. There is a special Halloween trail and little ones in fancy dress are in with a chance of winning a family day ticket for 2022.
Jolly Miller Kids Halloween Party
The pub in Estover is holding a free Kids Halloween Party from 3pm to 5pm. Go along for spooky fun and games, fancy dress, music and prizes on Saturday October 30.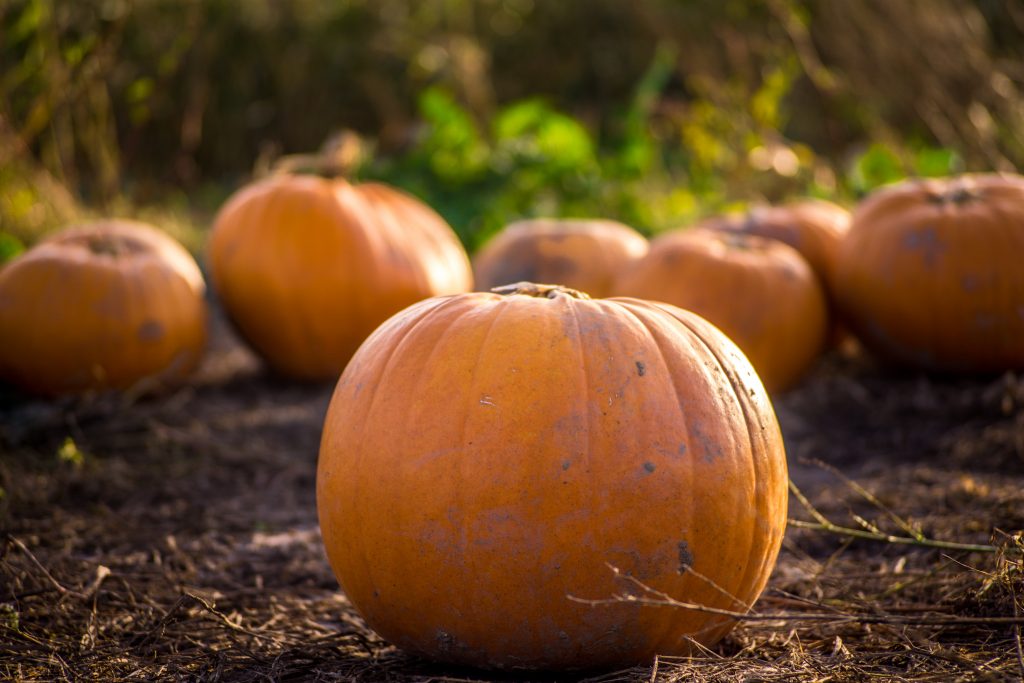 Funky Llama Festival
Organisers of the Funky Llama Festival at Central Park are promising some Halloween fun at the half term event. Dubbed the greatest show in town, Theatre Royal Plymouth will be hosting the festival on Friday October 29 and Saturday October 30 from 10am to 10pm.
There will be wild costumes, wacky workshops and magical moments with live music, craft stalls, circus acts, a circus play area, comedy performers and shows. Book tickets here.
A Write Mess Halloween Specials
Interactive messy play class A Write Mess will be holding two Halloween Specials on Monday October 25 in Stoke Village, Plymouth. They're for children aged six months to four years, and older siblings as it's half term and will take place at 10am to 11.30am, then 2pm to 3.30pm. Tickets include a spooky cupcake treat and cost £12.50 for the first child and £10 for siblings. There are also Halloween activity packs to do at home available to order. Find out more and book sessions here.
Halloween at Just Imagine
Just Imagine Parties and Play at Christian Mill Business Park are running a series of Halloween events throughout half term including slime and dreamcatcher making, and cupcake and biscuit decorating. They will also be holding Halloween parties on Saturday October 30. More details will soon be announced so keep your eyes peeled and check out their website.
Halloween discos at Adrenalin
Trampoline centre Adrenalin at Derriford is holding two Halloween discos. The Mini Adrenalin Halloween Disco and Spooky Lunch for under fives will take place from 10am to 12noon on Sunday October 31. There will be fancy dress competitions, disco lights and Halloween music, face painting, Halloween treats in the cafe, and a lunch box for each child. It costs £10 and can be booked on their website.
For older children over five, there is the Nightmare Disco At Adrenalin on Saturday October 30 from 6pm to 8pm. That costs £10.95 and can be booked here.
Halloween Discos at Jump
Two Halloween disco parties are being held at Jump Plymouth at Christian Mill Business Park. Because they missed last year, they are back with a bang and organisers are offering double the fun. They will take place on Saturday October 30 from 5.30pm to 7.30pm, then on Sunday October 31 from 4pm to 6pm. As well as all the best Halloween party tunes, and a fancy dress competition, there will be Halloween themed activities and the chance to win sweet treats and free entry prizes. Book tickets here.
Are you holding a Halloween event in or around Plymouth? Let me know and I'll add it to the list.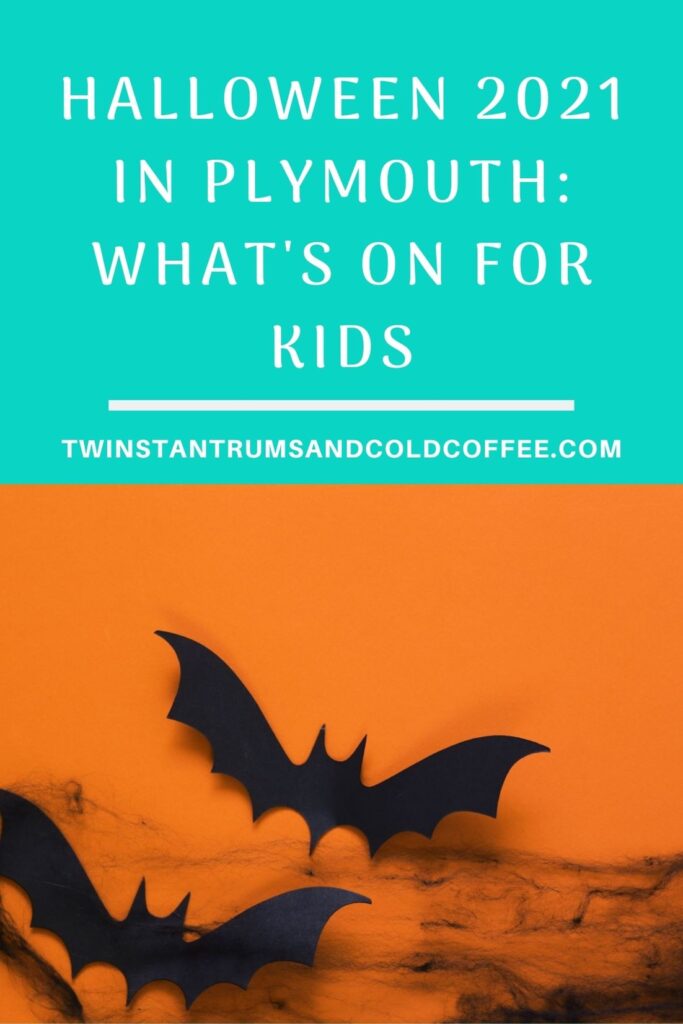 How did I do?
Did you enjoy this post? Keep an eye out for the latest Local Stuff here. And why not check out some of these:
Or if you want to have a giggle at my parent ramblings, and tongue-in-cheek (possibly a bit sweary) posts, head to the Mum Life section.
If you like a bit of social media madness, pop over to my Facebook page where you'll be able to have a laugh at what ridiculousness goes on in my house with three very small boys on a daily basis. Warning – there is often sarcasm, and usually swearing. There are also great travel reviews and some AWESOME giveaways. Feel free to join my Twins, Tantrums and Cold Coffee – Shits and Giggles Parenting Group too, where everyone shares their hilarious stories.
If you like what you see, how about you check me out on Pinterest, Instagram and Twitter too.
And if you want to work with me, feel free to give me a shout here or at helen@twinstantrumsandcoldcoffee.com and I'll get back to you.