The summer holidays are upon us, so how are we going to keep our children entertained in Plymouth for SIX WHOLE WEEKS?
I'll tell you how – you're going to have a little look through this mahoosive list of ideas, and get planning!
Okay, so it might not be that 'little' but there are bloody LOADS of ideas on here to keep every member of the family happy. I hope.
Some are free (yay!), some are not. Some you can turn up to, some you need to book. And if the weather isn't looking too great, head to The 20 Best Things To Do Indoors In Plymouth With Kids. So check out the details and have loads of fun!
National Trust properties
If you've spent any time looking at my social media accounts, you'll know I basically spend a LOT of time at National Trust properties. (Mainly because I find them the easiest of places to not lose my twins. Apart from that one time…). So I'll probably see you out and about at any of the following local NT places. I'll be the one shouting at a runaway child.
Saltram – From July 26 you can pick up a trail sheet from the Welcome Centre for a £1 and get cracking. There are lots of ideas in the park, garden and house to tick as you go along, and the best bit is you can do it as many times as you like. Ideal for people like me who will go MULTIPLE times! Each time you visit, the kids can get their trail sheet stamped and once you have three stamps the lovely people will give them a very cool patch to keep.
And from July 19 Saltram will be in full-on active mode supported by Sport England. Kids can grab a Get, Set Go card from the Welcome Centre for inspiration then head to the Serpentine Lawn to go wild. There will be a mini-race track to time the kids on, bunny hopping, and giant Jenga. And who doesn't love a game of giant Jenga?!
The Get, Set Go activities can be completed in the parkland if you don't want to go in the gardens, and the best bit is there's no need to book anymore. Hurrah!
Buckland Abbey – The Get, Set, Go activities will also be on at Buckland Abbey from July 23. (Another favourite spot of ours). And there's a Coat of Arms trail in the garden to find all the heraldic symbols that were important to our Tudor ancestors.
On certain days throughout the summer, you can try your hand at traditional English sports such as lawn tennis, archery, hobby horse jousting, and skittles in the Great Barn. And there's even a mini maze cut into the grass ideal for toddlers.
Cotehele – Similar activities will be running at Cotehele too. Get, Set, Go will be available from July 23 and there will also be traditional lawn games, scavenger hunts and track races. Soft archery will run every Wednesday from July 28 between 11am and 4pm, and there's also a nature bingo game to spot butterflies.
And Shamrock's sister boat, the Lynher barge, will be moored on the quay between Tuesday and Friday for the last three weeks of August. Kids can climb aboard and learn all about its maritime history, then make origami boats to decorate and test out on Cotehele's miniature boating pond.
Antony House – The Sport England initiative is also taking place at Antony House near Torpoint from July 25 to August 31. There will be classic sports day activities such as egg and spoon, sack, three-legged and wheelbarrow races. There will also be traditional games on the cork oak lawn such as wooden skittles, garden dominoes, giant Jenga and Connect4 to challenge friends and family.
Plymouth's Big Hitters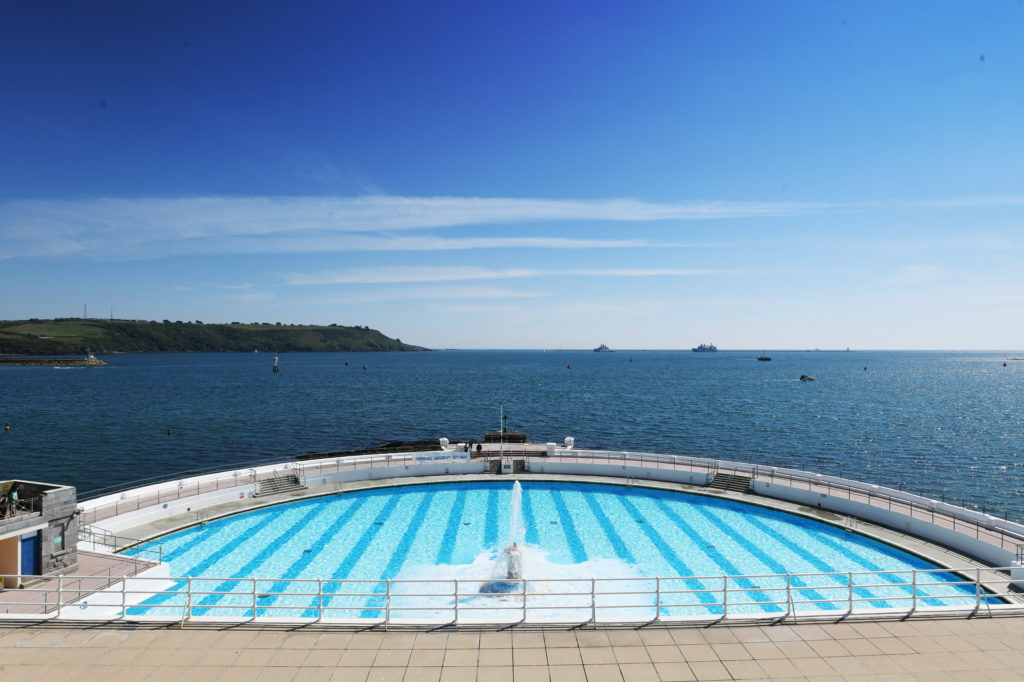 Tinside and Mount Wise Pools – if we're lucky with the weather and you need cooling down, why not head to either Plymouth's Tinside Lido or Mount Wise swimming pools. Tinside has a shallow end perfect for kids, and Mount Wise has three pools – a 25m main pool, a fun pool with fountains, stepping stones, a whirlpool and a bubble pool, and there's a small pool for children to paddle in. Both are filled with salt water so they'd definitely be refreshing on a summer's day, and are also both perfect spots for soaking up the sun. Oh hang on, you have children. That doesn't happen anymore. This year you have to book a session, you know because of that whole Covid thing.
The Box – have you been to The Box yet? If not, then this summer is the time to go! There is loads for kids to do there (I mean, seriously, whose children aren't going to be wowed by the woolly mammoth?). And this summer they are holding various events including open air film showings and new exhibitions.
National Marine Aquarium – known as a go-to on a rainy day, the NMA is always a great day out. For summer 2021 they have two new initiatives. The 'Aquarium in the Wild' programme will feature weekly free activities ensuring that everyone has the chance to participate. Running every weekend, a team of Ocean Discovery Rangers will also host free Beach Explorer events including rock pooling sessions to explore the marine environment and beach cleans, beach craft activities and scavenger hunts.
As well as that, the Aquarium is launching its brand-new Snorkel Safari sessions every Saturday from Mount Batten beach. These sessions are aimed at those wanting to take the first steps into snorkelling. The Ocean Discovery Rangers are fully qualified BSAC Snorkel Instructors and will be on hand for the one-and-a-half-hour session, where participants learn how to use snorkel equipment, cover basic snorkel techniques and explore the Ocean. How awesome does that sound?
The Hoe – You can't spend six whole weeks with children in Plymouth and not go to The Hoe, can you? Smeaton's Tower is currently closed but you can do ride bikes on the promenade, enjoy a game of pitch and putt, have a picnic on the grass, take a tour of the Royal Citadel or a dip in Tinside Lido. What's not to love about Plymouth's most popular spot?
The Barbican – If you're on The Hoe, why not head down to the Barbican too? Hop on a boat trip (seriously, you can't avoid doing the Dockyard and Warships one ANY LONGER!), nip across to the National Marine Aquarium, paint your own pottery at Clay Art, visit chocolate cafe Chocaccino, or if your kids are old enough teach them a bit of history show them the Mayflower Steps, Mayflower Museum, Elizabethan House or Merchant's House. Or do what I would do and just buy ice cream!
Sutton Harbour – If you're on the Barbican or at the Aquarium, take a stroll around Plymouth's beautiful Sutton Harbour. My boys love looking at the boats (and swans) in the marina, and lunch out at Rockfish, Boston Tea Party or The Stable is always a winner. (Note to readers: trying the flight of cider in The Stable is WAY more enjoyable without kids around though).
Royal William Yard – The RWY is a must for a day out in the holidays, especially on a sunny day. (I used to live there so I'm kind of biased though). Ocean Studios is hosting weekly 'Mini Makers' sessions on Saturdays from July 17. You can take your little ones along for a creative session where the kids are able to create, interact and unleash their artistic talent! No need to book, just drop in for a £1 donation.
Or just have a wander, my boys love running around on the green, then head to one of the awesome restaurants for a bite to eat.
Plymouth Life Centre – as well as all the usual activities available at the Life Centre, there will be a Fit for Sport holiday camp running from July 26 to September 1. Divided into school year age groups (5-6, 7-8 and 9-12) activities will include arts and crafts sessions, cooking, nerf parties, team games, sports, and swimming.
Market Hall – Plymouth's newest attraction and pretty much the only thing on this list that I've not been to – YET! The Market Hall is a brand new world-class space for digital innovation and learning in Devonport, and is open just in time for the summer holidays. It has a state-of-the-art awe-inspiring 15m dome – the first of its kind in Europe, which invites you and the kids to explore immersive realities without the need for a VR headset.
But what I'm REALLY excited about is their Sea Monsters – A Prehistoric Adventure event which is taking place from July 24 to August 28. Visitors get to travel back in time to when dinosaurs roamed the seas and meet Dolly, a curious and adventurous dolichorhynchops – as she travels through the most dangerous oceans in history. Along the way, she encounters long-necked plesiosaurs, giant turtles, enormous fish, fierce sharks, and the most dangerous sea monsters of all, the mosasaur.
This CGI animated adventure, suitable for all ages, will take you and the kids to paleontological digs around the globe, introduce you to the scientists working as detectives to uncover the secrets of this ancient and mysterious ocean world, and under the surface to meet an incredible cast of characters. My dino-mad boys are going to literally wet themselves at this.
Plymouth parks
West Hoe Park – You can't live in or visit Plymouth with kids and not go to West Hoe Park. Mainly because it's home to THE BEST THING EVER – the Gus Honeybun train. You can't possibly call yourself a Janner if you've not been on it either as a child yourself, or with your kids. But it's also got a Treasure Island Pirate themed park with trampolines, crazy golf, karts, remote control boats and cars, as well as a play park, bouncy castle and tea cup rides. Sold!
Central Park – head to Plymouth's largest park for a fun (and free) day out with the kids. Enjoy a picnic on the grass, a bike ride or the newly revamped play park. Since reopening in June 2018, the new-look park has been redesigned into three key areas based a on birds, bees and butterflies theme. The first two are fenced and include sand and water play, multi-person swings, a roundabout, balance beams, water pumps and huge sandpit. The third area is open and includes a huge climbing/sliding frame, a low ropes course, trampolines, hammocks and double zip wire. The makeover also included the skate park which has got bigger and better adding a snake run for skaters and BMXers.
Obviously there are great parks all over Plymouth (they've not all got Gus Honeybun though, have they?!) but these two are always great. Others we like are Devonport Park, Freedom Fields Park and Victoria Park – mainly because they have cafes. Anywhere I can buy a coffee to recover from regular search and rescue missions on climbing frames, is always a winner for me! Or if you just want a run around and aren't bothered by the cafe or play equipment Radford Woods, Cann Woods, Hardwick Woods, Plymbridge Woods, Dunstone Woods and Ham Valley are great fun.
Mount Edgcumbe – Everyone loves a day out at Mount Edgcumbe whether you drive round or take the Cremyll ferry from Stonehouse and this summer the events are back with a bang.
The Great British Summer Fete will take place on the grass near the Orangery on Sunday August 22 and visitors will be able to turn the clock back and enjoy English tradition at its best. As well as stalls and entertainment, children will be able to enjoy a bouncy castle, circus workshops, a Punch and Judy Show, bubble football, traditional games and a charity dog show. Book tickets here.
Plymouth's big events
The Hatchling – an extraordinary outdoor performance called The Hatchling will be taking place on August 15, and you DO NOT want to miss it. Theatre-makers Trigger will bring a worldwide myth to life with a giant puppet in the form of a dragon roaming through the city and interacting with the public.
The Hatchling, which stands at over 6.5m tall, is the largest ever puppet to be solely human-operated and is made from super lightweight carbon fibre weighing less than a piece of hand luggage. She's been designed by a palaeontologist and is based on a pterosaur, that was one of the largest flying animals ever to have lived. At sunset on Sunday August 15, she will undertake an amazing metamorphosis into a kite, unfolding her wings spanning over 20m, and fly from a clifftop into the sky and over the sea. What a sight it will be!
British Firework Championships – If your children are old enough (or you're prepared to have to leave early when they whinge!), the British Firework Championships has got to be a highlight of a summer in Plymouth. Head to the Hoe, Jennycliff, Devils Point, or anywhere you can basically find a postage stamp of space around the waterfront to watch this awesome event. Six top firework companies will be battling it out over two nights on Wednesday August 18 and Thursday August 19, 2021. More details are being published soon about it by Visit Plymouth.
Outdoor Cinema – If you fancy catching a movie in the open-air there are plenty to choose from this summer. A series of showings will be taking place outside The Box in Tavistock place and feature actors who are descendants of the Mayflower passengers. The include:
Thursday July 22: 1917 (15)
Friday July 23: Mamma Mia! (PG)
Thursday August 5: Casablanca (U)
Friday August 6: Ghostbusters (PG)
Saturday August 7: Hairspray (PG)
Films start at 7.30pm, and both VIP or standard tickets are available here.
Plymouth Arts Centre is also running a series of open air film viewings throughout the summer, both at The Box, and Tinside Lido. You can buy tickets here. Viewings at The Box include:
Friday July 30: Ammonite
Saturday July 31: Ammonite
Sunday August 1: Bringing Up Baby
Then showings at Tinside Lido are:
Friday August 20: Jaws
Saturday August 21: The Life Aquatic With Steve Zissou
Sunday August 22: Bait
Thursday September 2: Some Like It Hot
Friday September 3: Yesterday
Saturday September 4: Thelma and Louise
Theatre fun
Soapbox Children's Theatre – If you've not seen the Stiltskin Production company perform at the Soapbox Children's Theatre in Devonport Park then make it top of your list for summer 2021. And you'll have plenty to choose from with shows and events including Three Little Pigs, Circus Berzercus, A Midsummer Night's Dream, Fairy Tales with Clive Pig, The Grimm Sisters, Silly Squirrel, The Tempest in a Teacup, and The Cameraman. There are also baby and family raves, as well as summer holiday workshops planned.
Out and about near Plymouth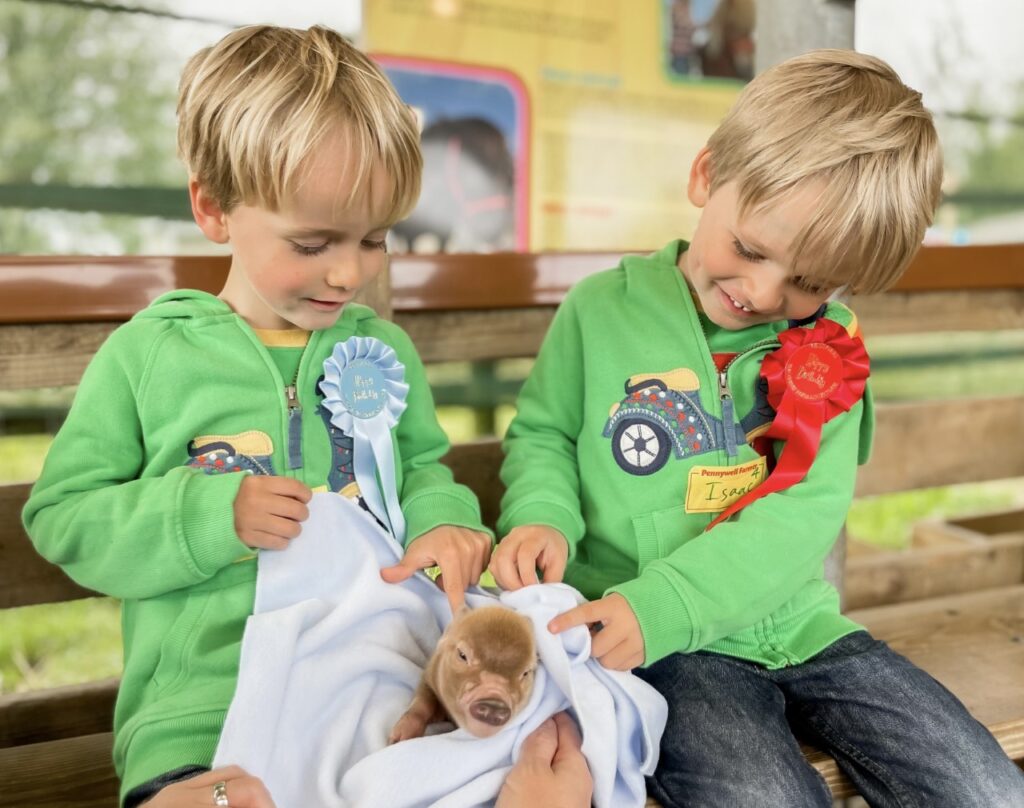 Pennywell Farm – If your little ones love animals, a visit to Pennywell Farm near Buckfastleigh is an absolute MUST this summer. All three of my boys love it there, it's a great day out. Activities are scheduled throughout the day such as egg collecting, goat milking, meet a hedgehog, ferret racing, pond dipping, bottle feeding, pony rides, shows and the popular miniature piggy cuddles and piggy racing.
But if you don't want to be tied to time, your children will love cuddling a pet and meeting all the animals, as well as the tractor-trailer ride, red rocket ride, and run rabbit go-carts. Our favourite has always been the Rainbow Railway – unless you're 8 months pregnant with twins, then it's a bit of a struggle to get out again! If you've not been, add it to the list! Check out what their latest Covid restrictions are as they've been running morning and afternoon pre-booked sessions since reopening.
River Dart Country Park – Slightly older children will love all the activities on offer at River Dart Country Park. Set in 90 acres of parkland within Dartmoor National Park, the tourist attraction has an adventure playground, agility trail, Anaconda slide, bike trail, climbing pods, commando assault course, low ropes course, dam pool, mini zip wire, obstacle course, pirate ship, and Wooden Fort. For the little ones there's a Toddlers' Beach and Toddlers' Playground. They also have a campsite and holiday park if one day isn't enough!
Crownhill Fort – If your children would enjoy stepping back in time at one of Plymouth's best preserved Victorian Defences, head to an open day at Crownhill Fort. Owned and managed by the Landmark Trust since 1987, visitors can get a peek behind the walls on Saturday July 24, 2021, from 11am to 3pm. The grounds and museum will be open to explore throughout the day and there will be a programme of events including gunfire and guided tours.
Woodlands Theme Park – there is so much going on at Woodlands this summer, you will literally be spoilt for choice. There will be Fizzpop science workshops and shows where kids can make slime and Titan the Robot will be showcasing his unique blend of comedy, street theatre and music in his popular show. There are Rex and Raptor Days for all those dino-fans, and there will also be appearances by Paddington, Peter Rabbit, Peppa Pig, Hey Duggee and Paw Patrol. What's not to love?!
Plymouth Miniature Steam – Chances are you may not have been to Plymouth Miniature Steam as it's tucked away in a nature reserve in Plymouth's Southway valley – but it is AMAZING! Run by a group of volunteers who are model engineers, steam enthusiasts and railway nuts who have developed the railway as part of their hobby, children and adults can ride the steam engines, diesel electrics and rolling stock around a fab little track. It's open to the public for rides on the first and third Sundays of each month.
Moor Otters Art Trail – if your kids love a trail head up onto glorious Dartmoor and get them otter-spotting. There are 81 beautiful otter sculptures designed by local and national artists, which are spending the summer with businesses, community groups and in public areas across Dartmoor, in Plymouth and in gateway towns and villages. You can download the different trails online to plan your route, and the otters will be auctioned off at the end of the summer to raise money for conservation and access projects.
Crazy Golf – got yourselves a budding Tiger Woods in the family? Take them to Woodland Adventure Golf at China Fleet in Saltash for an 18-hole round of crazy golf. Or if the weather isn't looking too great, head to Paradise Island Adventure Golf for a choice of two 18 hole courses – all indoors!
Soft play centres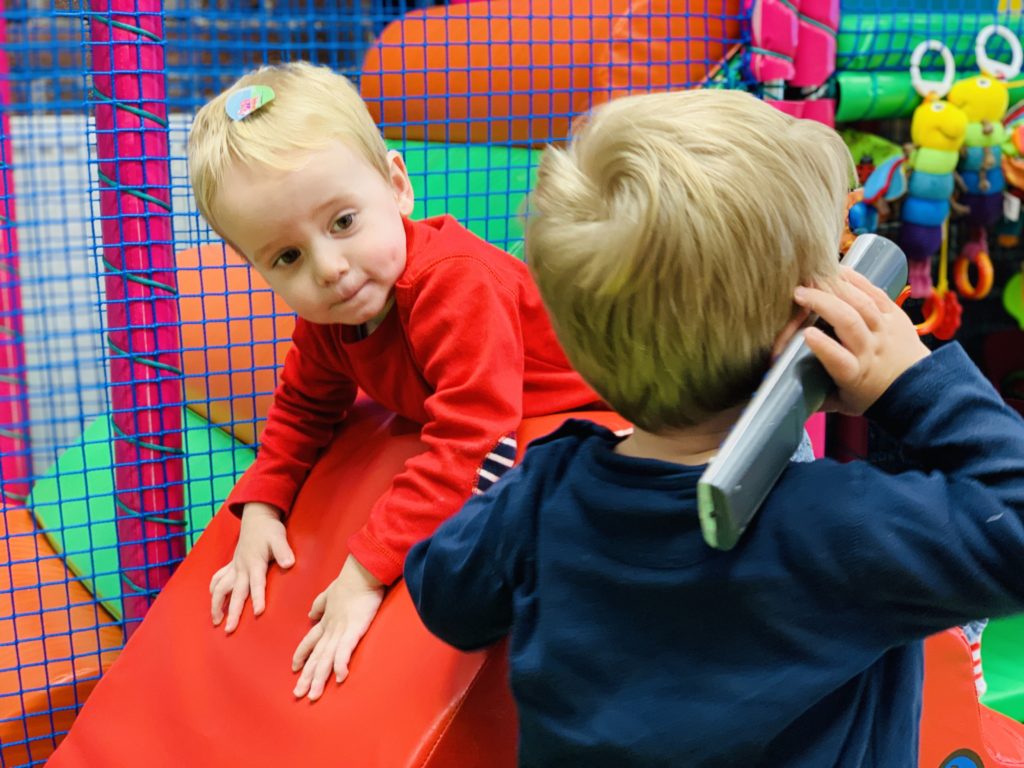 Whatever your thoughts are on soft play centres, you have to admit on a rainy day they can come in handy. But which one is your favourite? Plymouth has several to choose from. You have Plymouth Soft Play Cafe in the city centre, Jump at Christian Mill Business Park, and Drakes Den in Estover. Or your under fives can enjoy the soft play equipment at the Moo Music Cafe on Mutley Plain whilst you enjoy a quite frankly insanely delicious coffee and cake.
Seaside fun near Plymouth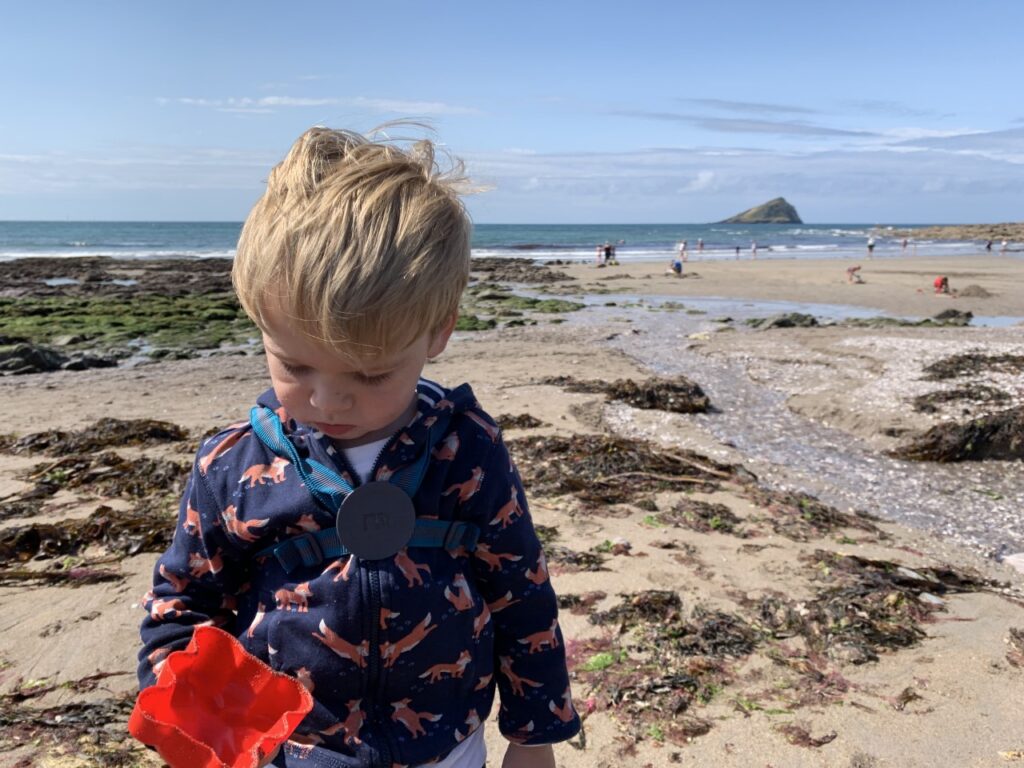 You can't spend a summer in Plymouth and not head to the beach. We're so lucky to have such amazing ones so close to us. Head to Wembury, Jennycliff, Mountbatten or Bovisand if you want something close, or my favourites further afield are Bigbury, Bantham, Thurlestone and South Milton. Or nip across the bridge into Cornwall for some more fabulous ones. And if your kids are just going to eat all the sand, how about the moors? Plenty of beauty spots – busy and secluded, for a day out. How lucky are we to live here?
Wembury Marine Centre – There's loads going on at Wembury beach this summer, with regular activities at Wembury Marine Centre such as rockpool safaris for toddlers and older children, as well as snorkelling safaris on selected dates throughout the summer. Children are also invited to take part in the Whale and Dolphin Watch on Sunday August 1 and a Sunset Storytelling session on Tuesday August 3.
Agricultural shows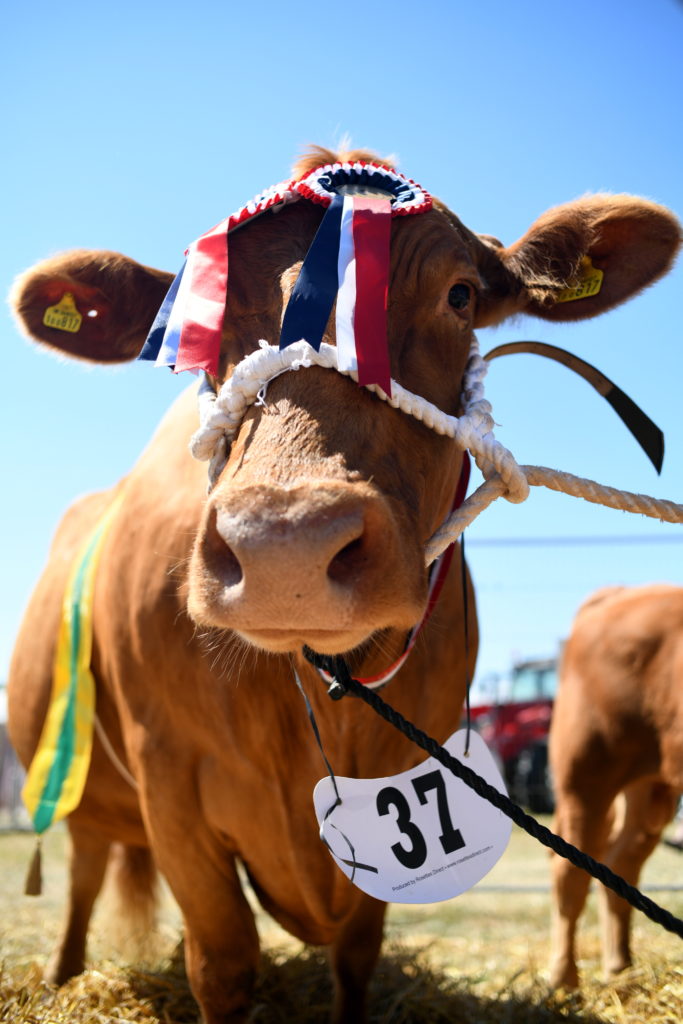 These are always great days out for the kids – mine have LOVED Yealmpton Show with Granny and Grandad in previous years. Let's face it, what's not to love about a day out in a field with tractors, animals and all sorts of activities? Sadly for 2021, Yealmpton, Totnes, Liskeard, Kingsbridge and Launceston shows aren't going ahead but you can head to, Okehampton Show on Thursday August 12, or Cornwood Show which has been adapted to Cornwood Horse Show on Saturday August 8.
Carnivals, festivals and fun days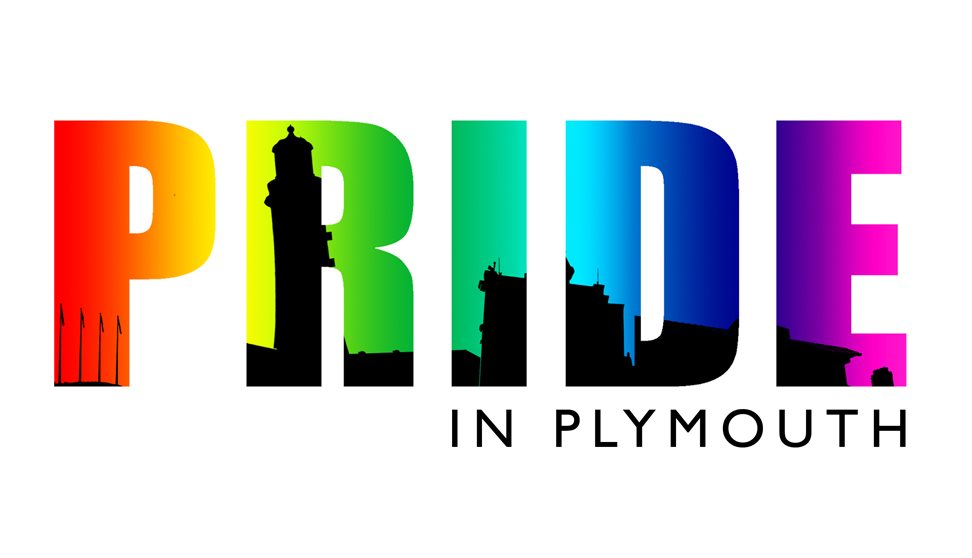 Plymouth Pride will take place in the city centre on Saturday August 7. The colourful, loud and proud Pride Festival will be celebrating and promoting the diversity that exists within the LGBTQ communities. More information will be released by Visit Plymouth soon.
Park Fest – Devonport Park will be playing host to Park Fest 2021 on September 11 – to celebrate all things park life! There's going to be a whole range of sports on offer as well as live music.
West End Carnival – if you're looking for some free family fun, then get yourselves down to Frankfort Gate and the Market in Plymouth's West End on Saturday August 28. Organised by Plymouth City Centre Company and Plymouth Market, live entertainment will include a unicycle juggler, fire performer, hula hooper, sword swallower, circus performer, danger performer, crystal ball manipulation, contortionist, Alice from Alice in Wonderland, and stilt walking Queen of Hearts and The Mad Hatter. There's also live music as well as the West End Carnival Parade featuring Plymouth Dance, The Barbican Theatre, Salsa Kernow and Crooked Tempo. Sounds awesome to me!
Baby and preschool groups
The problem with the school holidays for those of us with children of pre-school age is that a lot of the normal groups stop and it can be a massive pain in the arse trying to entertain them when all the big kids are around. Luckily lots of baby and preschool groups are running summer specials, so check this little lot out.
Moo Music – It's business as usual over at the Moo Music Cafe on Mutley Plain. Newborn, baby & toddler music, movement and multi-sensory sessions will not only continue over the summer they are going outside! Outdoor Moo is taking place at Plympton Rees Centre, Plymstock Children's Centre, The Barn in Barne Barton and High View in Efford. . If you're looking to escape places busy with school aged children, the Moo Music Cafe is the perfect spot. Their soft play cafe is aimed at under 5s and they sell delicious dairy and egg free cakes. (I can DEFINITELY vouch for them!) The session space is fully air conditioned, making it cool in every sense of the word! More info and session bookings can be found here.
Tree Babies and Nature Tots – Plymouth Doula Rosie Das is running two baby and toddler groups in South East Cornwall in the summer holidays. Tree Babies is an outdoor group for parents with under ones in carriers. It's designed to promote connection with your baby in nature, and is based in some beautiful woodland near St Mellion. Nature Tots is an outdoor toddler group for under 4s set on a small farm near Callington. It's an opportunity to get outside, have fun, and meet the animals. Siblings are welcome and a discount is available.
Tots Play Plymouth – have three special summer sessions planned in August for babies aged from 8 weeks to two years. There is also a Baby Development Course for newborns starting on July 27, and some one off Action Tots sessions for two to four year olds.
Splat Messy Play Plymouth – Summer taster sessions of Splat Messy Play are being held at Tavy Lodge, Roborough Scout Hall and Colebrook Community Centre on various dates throughout July, August and September. Michelle is also available for parties and private summer events.
A Write Mess – Play as you go summer specials of A Write Mess will take place in Stoke Village every Monday, Tuesday and Wednesday throughout August.
Diddi Dance – if your little one fancies busting out some moves over the holidays, Diddi Dance are running summer sessions. They are designed to help toddlers enhance their co-ordination and rhythm in a structured but relaxed 45-minute class. It is suitable for children from 18 months upwards or younger if they're steady on their feet. They use action songs, dancing games, fun exercises, hoops, ribbons and much more to original music.
Sessions will take place at Pomphlett Methodist Church, Emmaunel Church, Tothill Community Centre, Saltash Girl Guide HQ and Plympton Girl Guide HQ. Book a session here.
Kidslingo – Children can enrol onto a block of six pre-recorded 45 minute fun French or Spanish sessions for 0-7 year olds over the summer holidays. Or there are stay and play sessions at the Kidslingo Hub for 0-4 year olds which is a 30 minute themed class of French or Spanish followed by a 30 minute session in the soft play. Three week booster workshops are also available for older children who are going into Year 7 to get them ready for secondary school.
Soul Singers CIC – If you fancy giving a free singing session a go for fun, then Soul Singers CIC are holding some sessions in the holidays for Mums, expectant mums and those that want to take their children along. They are being held at Just Imagine on Friday August 13, and Barne Barton allotments on Monday August 23.
There is also going to be a well being afternoon for expectant and new mums on Saturday September 4 at Just Imagine which will involve singing, exercise, craft workshops and cake! All sessions must be booked through the website.
Story Sense – there will be Story Sense messy play classes in Paignton, Totnes and Kingsbridge the week of August 9. They're suitable from birth to four years.
Hartbeeps – if you fancy taking your little one to the 'seaside' or a Teddy bear's picnic then Hartbeeps is for you. Sophie will be running three summer specials at Tavistock Red and Black Club on Sunday August 1, the Woolwell Centre on Thursday August 5 and The Core in Saltash on Monday August 16. Sessions, which need to be booked, are suitable for newborns up to toddlers and include an additional craft activity.
Local tourist attractions around Plymouth
If the above just isn't quite enough to fill the six weeks, there's plenty of other tourist attractions to visit in and around Plymouth. How about you try Dartmoor Zoo, Plym Valley Railway, Plymouth Virtual Reality Centre, Plymouth Pavilions Ice Rink when it reopens on August 28, Vue Plymouth, Cineworld at the Barcode Tenpin Bowling or a visit to the Amazing Cornish Maize Maze.
Or what about getting active at Mountbatten Watersports Centre, Super Tramp, Adrenalin, Clip and Climb, South West Segway Adventures, Tavistock Tree Surfers or tubing and tobogganing at the Ski Centre.
And on the first and third Sundays of the month, you could head to one of the city's best kept secrets, Plymouth Miniature Steam and enjoy some rides on the trains. My boys loved it and I can't wait to go back.
Head further afield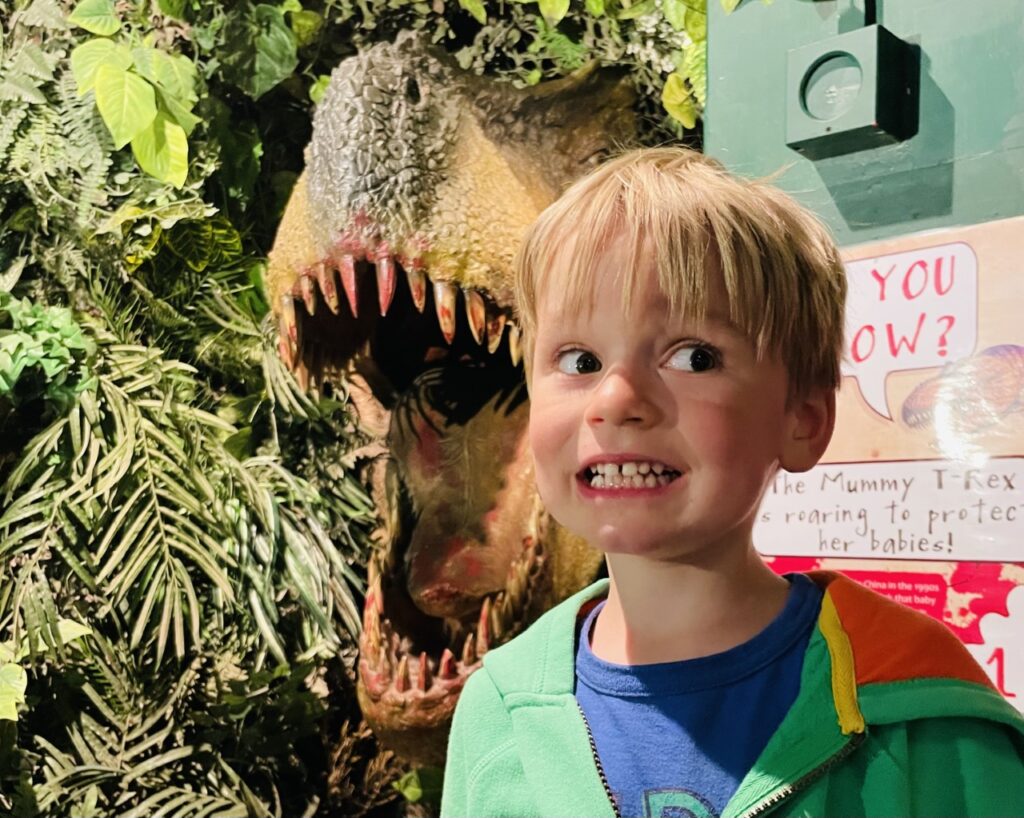 And if you've exhausted all possibilities on our doorstep, how about going a bit further afield. I mean seriously, we live in Devon and Cornwall – it's the best place in the world! Here are some of my favourites which are worth a try.
Paignton Zoo, Eden Project, Lost Gardens of Heligan, Torquay's Dinosaur World (My boys' favourite place in the whole wide world), Babbacombe Model Village, Monkey Sanctuary in Looe, Trethorne Leisure Park, Dartmoor Otters and Buckfastleigh Butterflies, House of Marbles, Crealy Theme Park, Miniature Pony Centre, Tamar Valley Donkey Park, Totnes Rare Breeds Farm, Hidden Valley Discovery Park, or Haldon Forest. And if you want even more different ideas check out Experience Days for some fab experiences in Devon.
PHEW! There you have it, a pretty extensive ideas list for days out and things to do this summer holidays in and around Plymouth. All that's left to say is, GOOD LUCK, PEOPLE! See you on the other side.
If you have any events going on this summer email me at helen@twinstantrumsandcoldcoffee.com.
*This post contains links I have been paid to include.
How did I do?
If you liked this post, hop over to the lovely Claire's Devon with Kids blog and read the Top things to do in South Devon with Kids. And if you want more Plymouth ideas, head to The 20 Best Things To Do Indoors In Plymouth With Kids. Or you may like some of my other Local Stuff  or the days out reviews in my Travel Section. Or if you want to read some of my usual tongue-in-cheek parenting rants, head to my Mum Life section for a giggle.
If you like a bit of social media madness, pop over to my Facebook page where you'll be able to have a laugh at what ridiculousness goes on in my house with three very small boys on a daily basis. Warning – there is often sarcasm, and usually swearing. There are also great travel reviews and some AWESOME giveaways. Feel free to join my Twins, Tantrums and Cold Coffee – Shits and Giggles Parenting Group too, where everyone shares their hilarious stories.
If you like what you see, how about you check me out on Pinterest, Instagram and Twitter too.
And if you want to work with me, feel free to give me a shout here or at helen@twinstantrumsandcoldcoffee.com and I'll get back to you.