The summer holidays are upon us, so how are we going to keep our children entertained in Plymouth for SIX WHOLE WEEKS?
I'll tell you how – you're going to have a little look through this mahoosive list of ideas, and get planning!
Okay, so it might not be that 'little' but there are bloody LOADS of ideas on here to keep every member of the family happy. I hope.
Some are free (yay!), some are not. Some you can turn up to, some you need to book. So check out the details and have loads of fun!
National Trust Properties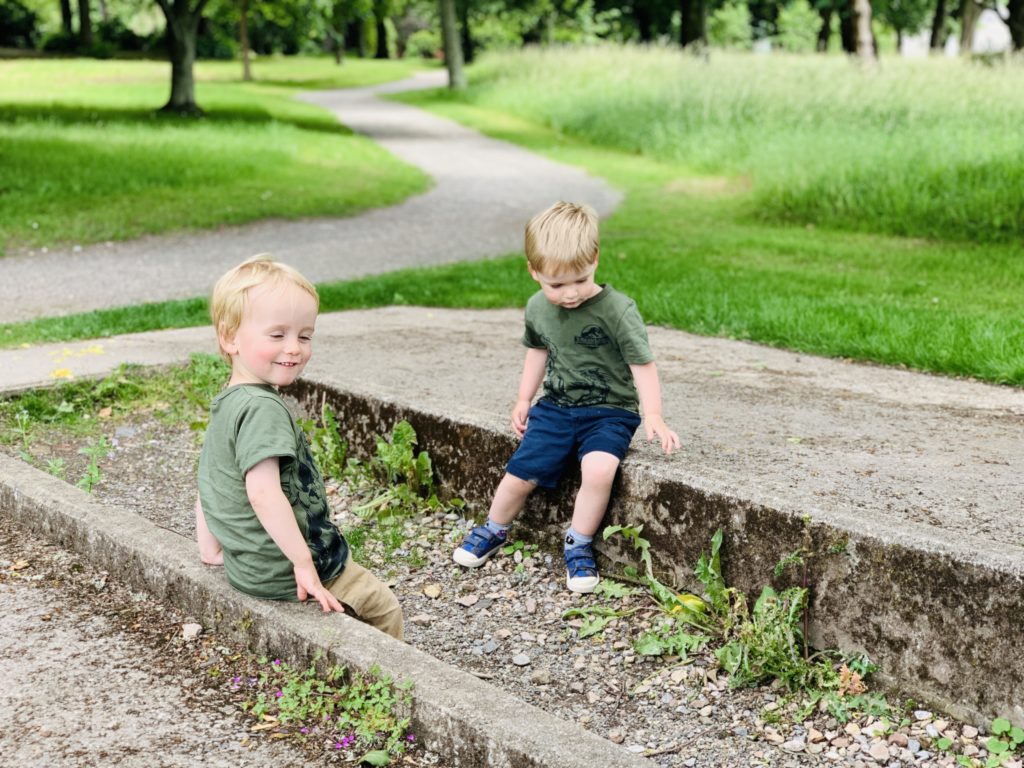 If you've spent any time looking at my social media accounts, you'll know I basically live at National Trust properties. (Mainly because I find them the easiest of places to not lose my twins). So I'll probably see you out and about at any of the following local NT places.
Saltram – There is a Garden Sensory Trail from July 4 to July 24, a Big Butterfly Count from July 19 to August 11, or try one of three trails in Saltram's Summer Grand Tour from July 25 to September 8.
Buckland Abbey – a chance to see the National Portrait Gallery's portrait of Sir Francis Drake at his former home from July 4 to September 23, summer of adventures, crafts, discoveries, trails and outdoor Tudor games for all the family from July 27 to September 1. There's also chance to make your very own pine cone snowy owl, or join in outdoor adventures with the Abbey's ranger for the day on selected dates throughout the summer.
Cotehele – there's a Very Important Pollinators trail on from July 4 to 20, the Butterfly Count from July 19 to August 11, and Butterfly Walks with Cotehele's ranger take place weekly throughout the summer.
Antony House – The trust's Summer of Fun will include activities, trails and games to suit all tastes such as den building, raft building and foraging materials to create fantastical beasts on selected dates through the holidays.
Lanhydrock – family trails, activities and cycle routes through the woods will keep families happy this summer at Lanhydrock near Bodmin.
Killerton – if you've not been to Killerton near Exeter, you really should. My boys love it there, and this summer, as well as all the usual family stuff, Killerton is playing host to a Garden Theatre. Children will love Gangsta Granny on Saturday August 10. Take a picnic and a chair and join Heartbreak productions and Ben who is just about to find out his Granny's biggest secret.
Plymouth's Big Hitters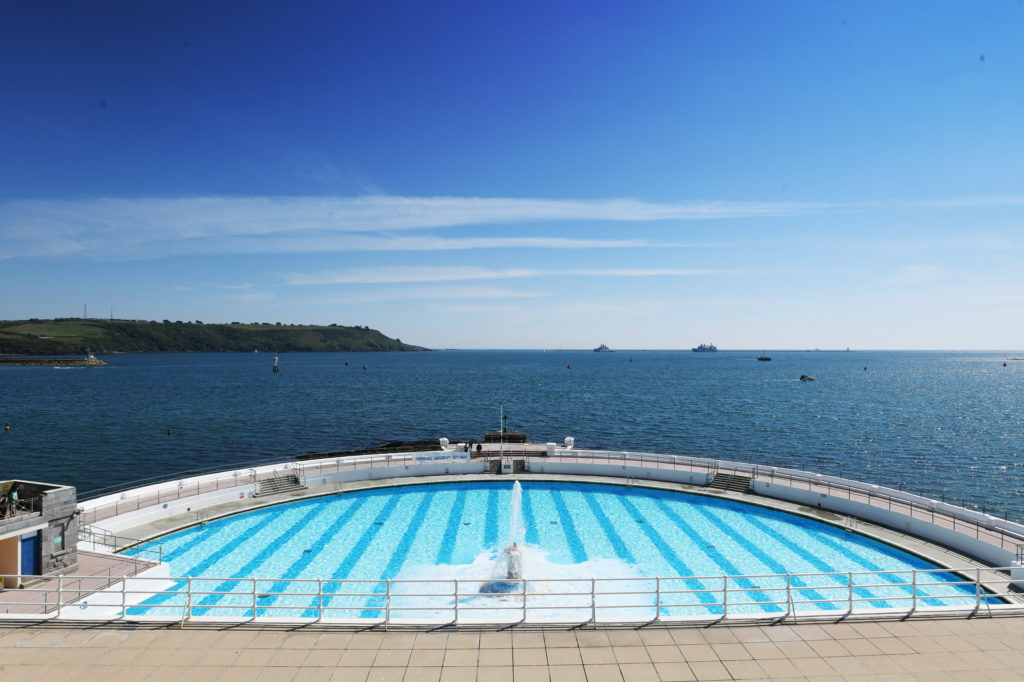 Tinside and Mount Wise Pools – if we're lucky with the weather and you need cooling down, why not head to either Plymouth's Tinside Lido or Mount Wise swimming pools. Tinside has a shallow end perfect for kids, and Mount Wise has three pools – a 25m main pool, a fun pool with fountains, stepping stones, a whirlpool and a bubble pool, and there's a small pool for children to paddle in. Both are filled with salt water so they'd definitely be refreshing on a summer's day, and are also both perfect spots for soaking up the sun. Oh hang on, you have children. That doesn't happen anymore…
National Marine Aquarium – known as a go-to on a rainy day, the NMA is always a great day out. This summer they have a new 'Sea-cret Garden' to enjoy the outdoors, and will celebrating all things enormous in their Ocean Giants: Past and Present event throughout the holidays. On August 16, there will be a chance for children to sleep with the sharks at their regular exciting sleepover event, and on every Saturday in August, you can join the NMA's team of marine biologists and ocean conservationists on a boat trip to explore the history and nature of Plymouth Sound.
The Hoe – You can't spend six whole weeks with children in Plymouth and not go to The Hoe, can you? Head up Smeaton's Tower, ride bikes on the promenade, enjoy a game of pitch and putt, have a picnic on the grass, take a tour of the Royal Citadel or a dip in Tinside Lido. What's not to love about Plymouth's best-loved spot?
The Barbican – If you're on The Hoe, why not head down to the Barbican too? Hop on a boat trip (seriously, you can't avoid doing the Dockyard and Warships one ANY LONGER!), nip across to the National Marine Aquarium, paint your own pottery at Clay Art, or if your kids are old enough teach them a bit of history at the Mayflower Steps, Mayflower Museum, Elizabethan House or Merchant's House. Or do what I would do and just buy ice cream! 
Sutton Harbour – If you're on the Barbican or at the Aquarium, take a stroll around Plymouth's beautiful Sutton Harbour. My boys love looking at the boats (and swans) in the marina, and lunch out at Rockfish, Boston Tea Party or The Stable is always a winner. (Note to self: trying the flight of cider in The Stable is WAY more enjoyable without kids around though). Oh and word on the street is that there are no less than SIX Elmers hiding around Sutton Harbour!
Royal William Yard – The RWY is a must for a day out in the holidays, especially on a sunny day. (I used to live there so I'm kind of biased though). Kids will love the Squiggly Wiggly Giant Squid who is back from the deep for the summer and is providing great fun for youngsters on the lawn. The interactive acoustic art installation was a big hit last year so is back for more. Children can also take part in a trail around the yard to find the Squid's sea creature friends who are hiding. Pick up a free trail passport from Yard ambassadors and search for the six friends to spell out a six letter word and claim a prize from retailers across the Yard.
Kids and adults alike will also have a great time on the first weekend of August. High 5 will be returning to the Yard to host a weekend of activities such as a range of zorbing activities from duels and rolling races to hilarious bubble football, and thrill-seekers can take a ride down the 20m inflatable outdoor Slip 'n Slide on the lawn. Then on the Sunday children are invited to join High 5's Wild Tribe family sessions to experience life as a survivalist. Under the guidance of experts, families can learn how to build a shelter, as well as the art of fire lighting. Once mastered, you can also have a go at cooking (and eating – if you choose!) a selection of insects, including meal worms and crickets. Flippin' heck!
Plymouth Life Centre – as well as all the usual activities available at the Life Centre, there will be a Fit for Sport holiday camp running from July 26 to August 30. Divided into school year age groups (5-6, 7-8 and 9-12) activities will include arts and crafts sessions, parachute games, team games, sports, and swimming.
Plymouth Parks
West Hoe Park – You can't live in or visit Plymouth with kids and not go to West Hoe Park. Mainly because it's home to THE BEST THING EVER – the Gus Honeybun train. You can't possibly call yourself a Janner if you've not been on it either as a child yourself, or with your kids. But it's also got a Treasure Island Pirate themed park with trampolines, crazy golf, karts, remote control boats and cars, as well as a play park, bouncy castle and tea cup rides. Sold!
Central Park – head to Plymouth's largest park for a fun (and free) day out with the kids. Enjoy a picnic on the grass, a bike ride or the newly revamped play park. Since reopening in June 2018, the new-look park has been redesigned into three key areas based a on birds, bees and butterflies theme. The first two are fenced and include sand and water play, multi-person swings, a roundabout, balance beams, water pumps and huge sandpit. The third area is open and includes a huge climbing/sliding frame, a low ropes course, trampolines, hammocks and double zip wire. The makeover also included the skate park which has got bigger and better adding a snake run for skaters and BMXers.
Obviously there are great parks all over Plymouth (they've not all got Gus Honeybun though, have they?!) but these two are always great. Others we like are Devonport Park, Freedom Fields Park and Victoria Park – mainly because they have cafes. Anywhere I can buy a coffee to recover from regular search and rescue missions on climbing frames, is always a winner for me!
Mount Edgcumbe – Everyone loves a day out at Mount Edgcumbe whether you drive round or take the Cremyll ferry but this summer there's even more of a reason to go there – an Ice Cream and Bubbles Festival! (Basically two of my favourite things ever). The event takes place on Sunday July 21 which just so happens to be National Ice Cream day. A huge selection of ice creams from local sellers will be available, as well as children's entertainment, face painting and bouncy castles, live music, gift stalls, a beaded bracelet workshop, street food, and (the best bit) – a prosecco bar.
On Sunday August 4, Mount Edgcumbe will play host to the 2019 Classic and American Car Event and Summer Fayre, and a Summer Fete will take place in the grounds on Sunday August 25. This will include live music, a carousel, coconut shy, hoopla, workshops and lots more to keep the children entertained.
Plymouth's Big Events
British Firework Championships – If your children are old enough (or you're prepared to have to leave early when they whinge!), the British Firework Championships has got to be a highlight of a summer in Plymouth. Head to the Hoe, Jennycliff, Devils Point, or anywhere you can basically find a postage stamp of space around the waterfront to watch this awesome event. Six top firework companies will be battling it out over two nights on Wednesday August 14 and Thursday August 15.
Rolex Fastnet Race -Take your children to the Yacht Haven at Mount Batten for some family friendly activities as the first yachts competing in the Rolex Fastnet Race arrive into Plymouth. The race, which starts on the Isle of Wight and covers 608 nautical miles to the south west coast of Ireland finishes in Plymouth with 340 boats from all over the world taking part. The first yachts are expected into the city in the early hours of Monday August 5, and the Plymouth race village at Mount Batten will be open to the public from Tuesday August 6 to Thursday August 8. There will be live music, family friendly activities and the chance to try out water sports such as kayaking, paddleboarding and sailing.
Ocean City Blues and Jazz Festival – Returning for the third year from August 9 to 11, head to the Barbican to listen to some great live music. Maybe enjoy a cheeky beer whilst your babies nap in their buggies? (Who am I trying to kid…)
Elmer's Big Parade – Popular children's book character Elmer the Elephant is coming to town. Well, actually 40 of them are! For 10 weeks this summer, a parade of 40 colourful and unique elephants will be dotted around Plymouth on an art trail for children and families to find. Local and national artists, both well-known and emerging, have lovingly painted the sculptures and it's our job to find them. St Luke's Hospice Plymouth, in partnership with Wild in Art and Andersen Press have organised what is set to be one of the most popular events of the summer. You can find out more in the blogpost I wrote about it "Kids will love Elmer the Elephant's Big Parade in Plymouth".

Theatre Fun
Soapbox Children's Theatre – The Stiltskin Production company are performing two shows during the holidays – one for babies and toddlers, and one for older children. 'Wonderland' is set to be a magical encounter for babies and toddlers, where the little ones will be enjoy an immersive and sensory experience with movement, music, texture and light. It is being performed on July 13 and 20, and August 6 and 7.
Then 'A Midsummer Night's Dream' will be on from August 2 to 10. The show is set to be a great introduction to Shakespeare for children and their families and include a lot of tomfoolery, magical encounters, fairies, potato puppets and audience participation. They are also holding 'Make a play in a day' workshops on July 25 for 6 to 8 year olds and July 26 for 8 – 11 year olds. The kids will be in for an action-packed day of drama, circus skills and art, as well as working together to devise a short show to be performed to friends and family at the end of the day.
Open air Gangsta Granny – If your children are fans of David Walliams' best seller Gangsta Granny then head to Devonport Park on Sunday August 25 to watch an outdoor performance of the show by Heartbreak Productions.
Theatre Royal Plymouth – TRP are running Summer Family Workshops from July 30 to August 23, aimed at children aged three to seven. The sessions will involve games, crafts, storytelling and movement and is a great way for parents and grandparents to get involved as a family. Sessions include Natural World, Space and the Atmosphere, and Underworld of the Sea.
Barbican Theatre – An adaptation of the award-winning children's book The Accidental Time Traveller is being performed by the British Youth Music Theatre at the Barbican Theatre on Saturday August 10 and Sunday August 11. The book by Janis Mackay has been transformed into a new musical for all the family with spellbinding music, gripping action and is full of hilarious misunderstandings.
Out and about near Plymouth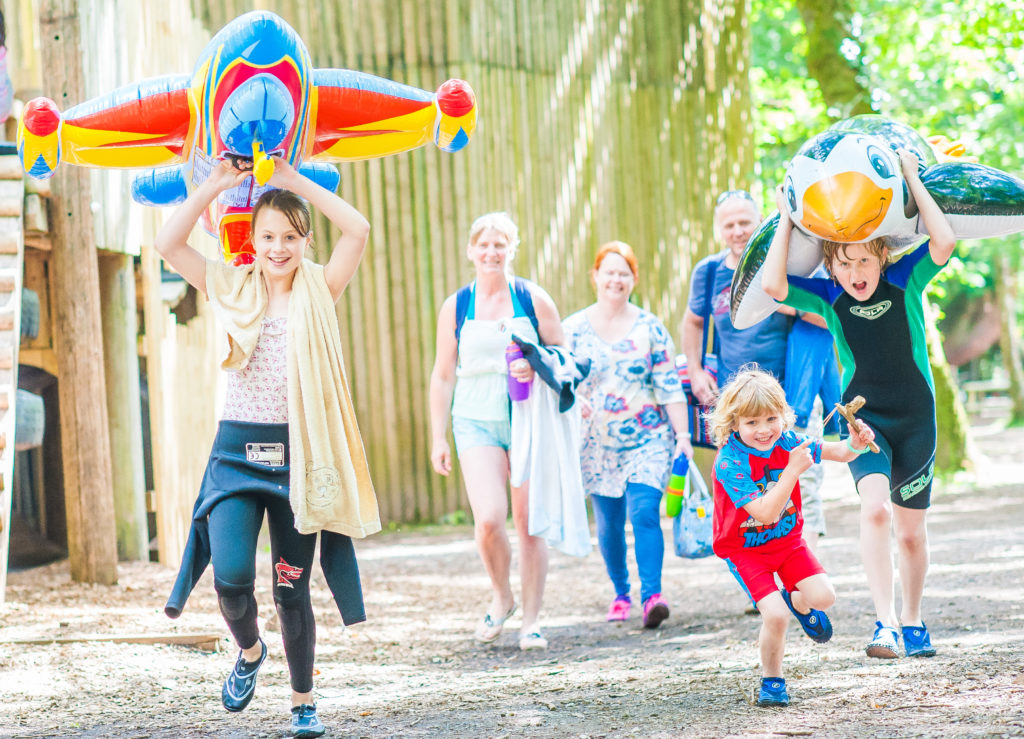 River Dart Country Park – Slightly older children will love all the activities on offer at River Dart Country Park. Set in 90 acres of parkland within Dartmoor National Park, the tourist attraction has an adventure playground, agility trail, Anaconda slide, bike trail, climbing pods, commando assault course, low ropes course, dam pool, mini zip wire, obstacle course, pirate ship, and Wooden Fort. For the little ones there's a Toddlers' Beach and Toddlers' Playground. They also have a campsite and holiday park if one day isn't enough!
Crownhill Fort – If your children would enjoy stepping back in time at one of Plymouth's best preserved Victorian generic cialis cheap price Defences, head to an open day at Crownhill Fort. Owned and managed by the Landmark Trust since 1987, visitors can get a peek behind the walls on Saturday July 27 and Friday August 30. The grounds and museum will be open to explore throughout the day and there will be a programme of events including gunfire and guided tours.
Woodlands Theme Park – there is so much going on at Woodlands this summer, you will literally be spoilt for choice. There will be Fizzpop science workshops and shows where kids can make slime; Titan the Robot will be showcasing his unique blend of comedy, street theatre and music in his popular show; and you can help celebrate the attraction's 30th birthday with entertainment including Roary the Dinosaur, Superstarz, Dan the Hat and Wizzbang
Pennywell Farm – If your little ones love animals, a visit to Pennywell Farm near Buckfastleigh is an absolute MUST this summer. All three of my boys love it there, it's a great day out. Activities are scheduled throughout the day such as egg collecting, goat milking, meet a hedgehog, ferret racing, pond dipping, bottle feeding, pony rides, shows and the popular miniature piggy cuddles and piggy racing.
But if you don't want to be tied to time, your children will love cuddling a pet and meeting all the animals, as well as the tractor-trailer ride, red rocket ride, and run rabbit go-carts. Our favourite has always been the Rainbow Railway – unless you're 8 months pregnant with twins, then it's a bit of a struggle to get out again! Family Entertainer of the Year 2017 Magic Martin will be at the farm on July 20 and 21 to entertain visitors. If you've not been, add it to the list!
Burrator Discovery Centre – There's loads going on at Burrator Discovery Centre on selected dates through the summer. You can take part in a range of wildlife and heritage themed activities on their monthly family wildlife watch events, or their family activity drop in days which will involve a nature trail, woodwork, environmental art and outdoor cooking. –
Plymouth Miniature Steam – Chances are you may not have been to Plymouth Miniature Steam as it's tucked away in a nature reserve in Plymouth's Southway valley – but it is AMAZING! Run by a group of volunteers who are model engineers, steam enthusiasts and railway nuts who have developed the railway as part of their hobby, children and adults can ride the steam engines, diesel electrics and rolling stock around a fab little track. It's open to the public for rides on the first and third Sundays of each month.
Soft Play Centres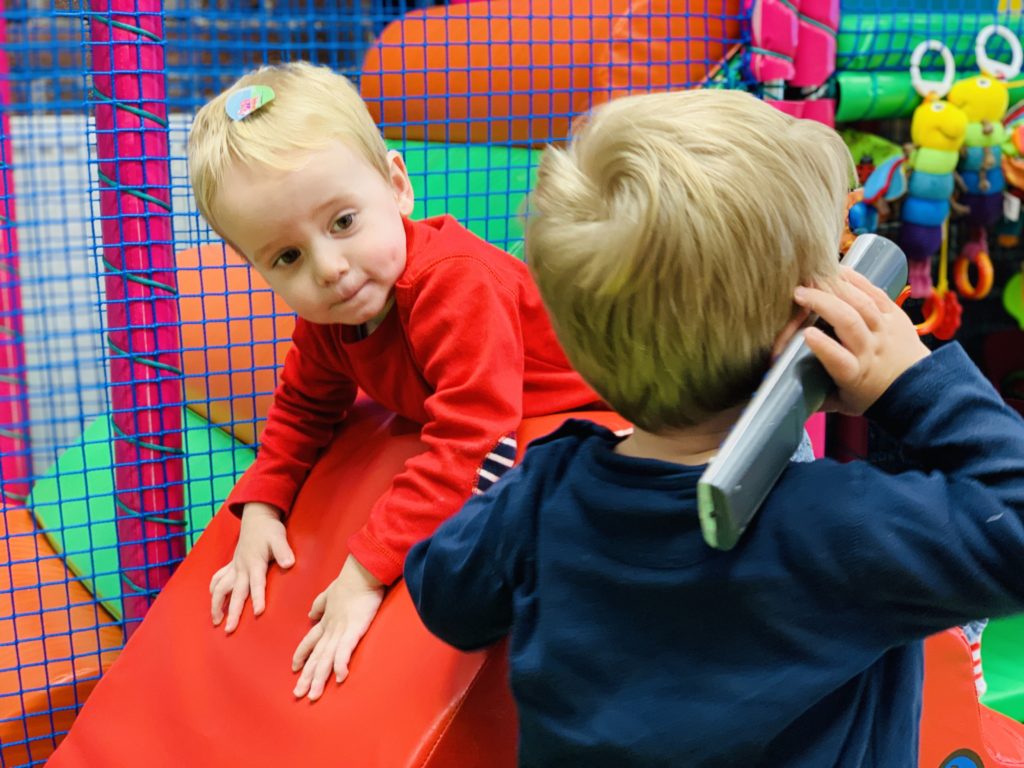 Whatever your thoughts are on soft play centres, you have to admit on a rainy day they can come in handy. But which one is your favourite? Plymouth and its surrounding area has several to choose from. You have Plymouth Soft Play Cafe in the city centre, Jump at Christian Mill Business Park, Fun Fort at Fort Stamford in Turnchapel, Drakes Den in Estover and further afield you have the Play Planet in Tavistock and Piran's Playful Piskies near Callington. Or your under fives can enjoy the soft play equipment at the Moo Music Cafe on Mutley Plain whilst you enjoy a coffee and cake.
Seaside Fun near Plymouth
You can't spend a summer in Plymouth and not head to the beach. We're so lucky to have such amazing ones so close to us. Head to Wembury or Bovisand if you want something close, or my favourites are Bigbury, Bantham, Thurlestone and South Milton. Or nip across the bridge into Cornwall for some more fabulous ones. And if your kids are just going to eat all the sand, how about the moors? Plenty of beauty spots – busy and secluded, for a day out. How lucky are we to live here?
Wembury Marine Centre – There's loads going on at Wembury beach this summer, with regular activities at Wembury Marine Centre such as rockpool safaris for toddlers and older children, as well as snorkelling safaris on selected dates throughout the summer. Children are invited to take part in the Whale and Dolphin on Sunday July 28 where they can do whale and dolphin themed arts at the marine centre. There's also a holiday club run by the Devon Wildlife Trust's education team from August 5 to 9 where children aged 8 to 13 can take part in rockpooling, snorkelling, beachcombing, bug hunting, den building, fire lighting, beach games, arts and crafts.
Agricultural Shows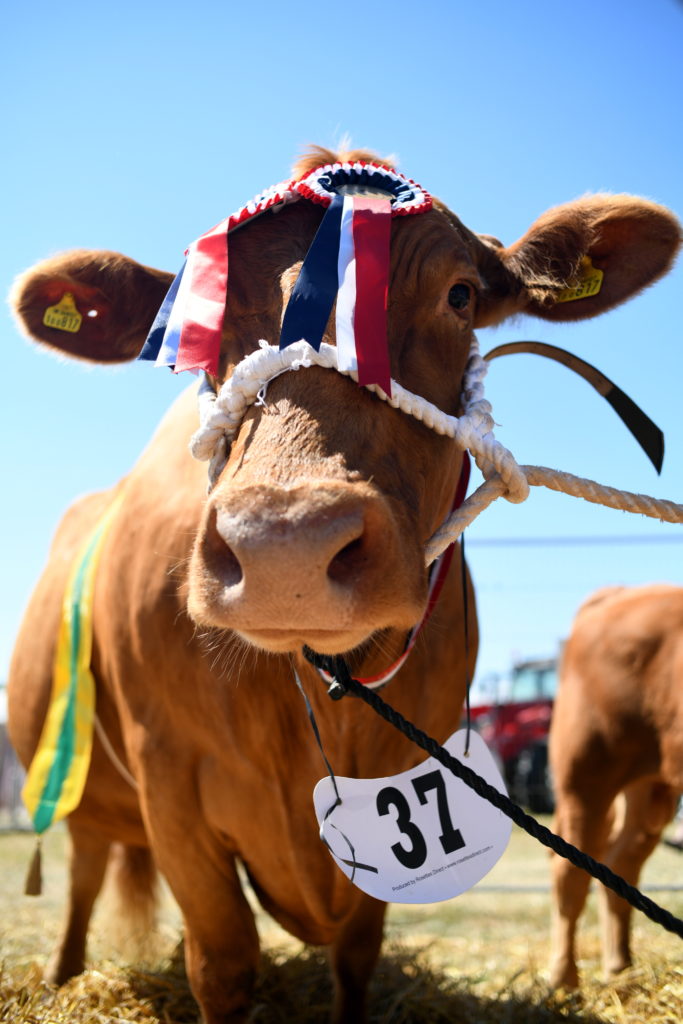 These are always great days out for the kids – mine LOVE Yealmpton Show with Granny and Grandad. Let's face it, what's not to love about a day out in a field with tractors, animals and all sorts of activities? You can head to Liskeard Show on Saturday July 13, Launceston Show on Thursday July 25, Totnes and District Show on Sunday July 28, Yealmpton Show on Wednesday July 31, Okehampton Show on Thursday August 8, Cornwood Show on Saturday August 10, and Kingsbridge Show on Saturday September 7.
Carnivals, Festivals and Fun Days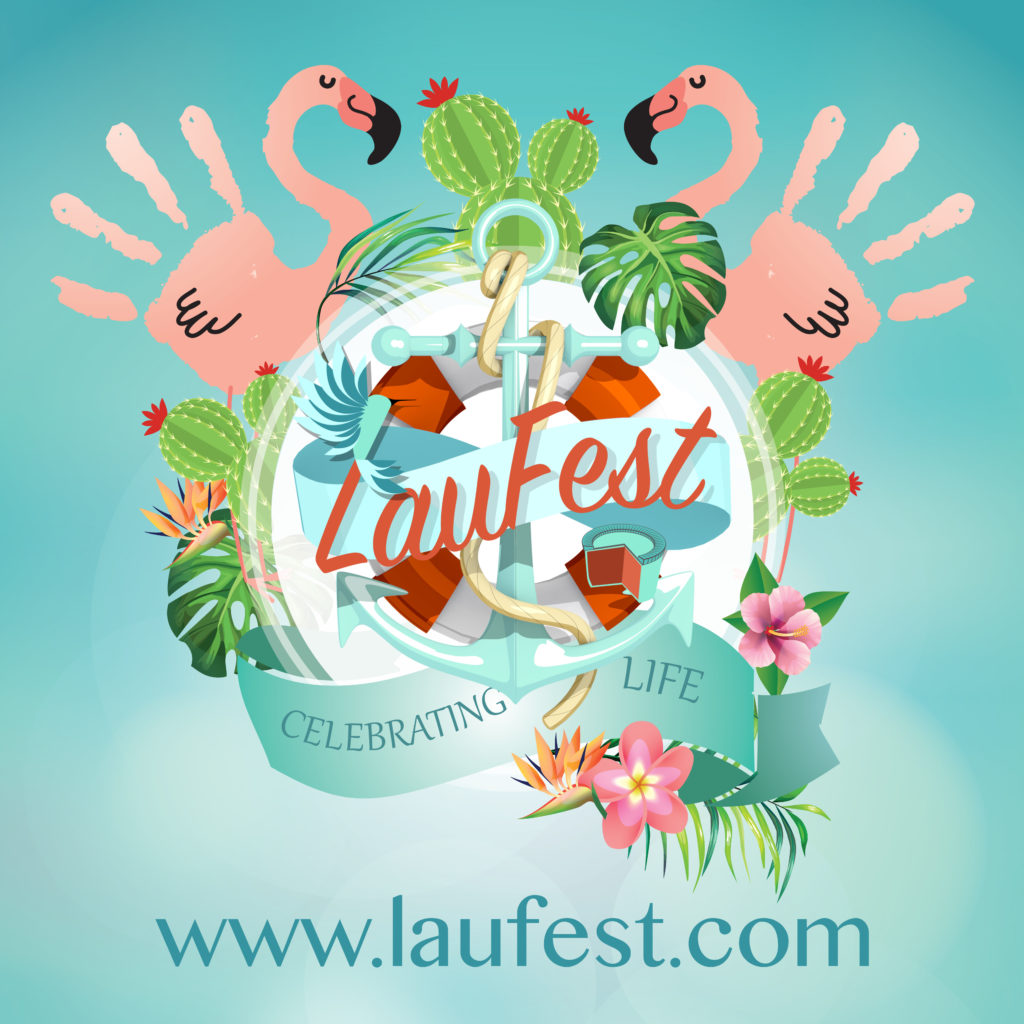 LauFest – Happy kids = happy grown ups is what the organisers of this year's LauFest are thinking. The Wembury festival, which was set up in memory of Laura Plane who died in May 2017 after living with breast cancer for 8 years, raises money for Coppafeel. Inspirational Laura raised £70k for the charity before she sadly passed away.
Children are invited to have as much fun as their parents at the festival on August 2-4 with activities on offer including creating wild art, making nature crowns, making a forest hobby horse, bush craft and toasting marshmallows over a fire at a forest school. They can also look forward to bubble football, a giant slip n' slide', music, noise and the science of sound workshops with School of Noise. And the magic of the circus is coming to a coastal field in Wembury with Baby Yaga. They will be teaching circus skills to children and adults alike with stilt walkers, aerial acts and a whole lot more.
Eggbuckland Community Festival – Frogmore Field in Eggbuckland will be buzzing with activity on Sunday July 14 from midday until 7pm. Live music, magic, dance performances, a bouncy castle, carnival balloons, catch-a-fish, princesses, archery, face painting, a dog show, stalls, mini rides, tug-o-war, and even a visit from the Lord Mayor is on the cards. What a day!
Ivybridge Fun Day – Craft stalls, face painting, live music, entertainment, funfair rides, swingboats, and a Jungle Run will all be on offer a this year's Ivybridge Fun Day On Saturday July 13. The event is being held at Ivybridge Rugby Club from 10am to 5pm.
Port Eliot Festival – Families are set to have a fabulous time at the Port Eliot Festival from July 25 – 28 in St Germans, south east Cornwall. There is a dedicated children's area hidden in the woods which provides the ideal spot for adventure, interactive theatre and enchanting performances. For the slightly older children there is kayaking, archery and wild swimming. And kids will love the street magicians, dance troupes, hula-hoopers, jugglers and clowns. Rounding off each day there will be bedtime stories read by notable authors. Organisers have just announced this year's will be the last event for the 'foreseeable future' so be sure to check it out.
Tavistock Carnival – Children of all ages are set to enjoy a fun-packed week at Tavistock Carnival from July 13 to 20, based around a Children's Books theme. A baby show, fancy dress competition, kids carnival disco, Fun Day in the Meadows, Peace Poster presentation, petanque competition, pavement artists competition, quiz night, church concert, relay races and a Simon Dell walk will keep visitors busy throughout the week. Then the Saturday is Carnival Day with activities throughout the town and a fair at Bedford Square, before the grand procession winds its way through at 6.30pm.
Looe Carnival – A whole week of family-friendly entertainment is promised at Looe Carnival from Monday July 29 to Saturday August 3. A traditional Floral Dance, carnival fun run including a mini fun run for children, local dance performances, a sand modelling competition, ukulele extravaganza, Polperro Fisherman's Choir performance, a three-legged fancy dress race, fire station open day, and Reel Steel Band performance will wow people throughout the week. Then the event will be rounded off with the Grand Carnival Procession led by St Pinnock and Liskeard Silver Bands, City of Plymouth Pipe Band, majorettes, floats and walkers.
Park Fest – Devonport Park will be playing host to Park Fest 2019 on September 8 – to celebrate all things park life! There will be football, tennis, table tennis and rugby, as well as a full day of live music, inflatables, market stalls, story-telling and family-friendly entertainment.
Baby and Preschool Groups
The problem with the school holidays for those of us with children of pre-school age is that all our normal groups stop and it can be a massive pain in the arse trying to entertain them when all the big kids are around. Luckily lots of baby and preschool groups are running summer specials, so check this little lot out.
Moo Music – It's business as usual over at the Moo Music Cafe on Mutley Plain. Newborn, baby & toddler music, movement and multi-sensory sessions will continue over the summer at £5.50 a pop. If you're looking to escape places busy with school aged children, the Moo Music Cafe is the perfect spot. Their soft play cafe is aimed at under 5s and they sell delicious dairy and egg free cakes. (I can DEFINITELY vouch for them!) The session space is fully air conditioned, making it cool in every sense of the word! There's no need to book a visit to the cafe, but sessions should be booked in advance. Moo Music's Plymstock Children's Centre sessions are also ongoing throughout most of the summer, while their Plympton sessions are off for the break. Drop them a message to check for space before popping along!
Jo Jingles – Jo Jingles is holding summer sessions in Tavistock, Woolwell, and Crownhil on selected dates throughout the holidays. They're offering musical activities with a summery twist, where your little ones can enjoy music, singing, dancing and playing instruments.
Story Sense – Story Sense is holding a special fundraising day on Saturday August 10 in aid of Dartmouth and Kingsbridge Nurslings. There will be storytelling sessions for babies and toddlers followed by table top sales, cakes, soft play, teddy tombola and a fab raffle. The fun takes place at the Scout Hut in Kingsbridge.
NCT Bumps and Babies – The Bumps and Babies group run by NCT Plymouth is on tour this summer! They will be holding a summer party at Crownhill Family Centre on July 26, a Walk and Talk event meeting at Mothercare, Marsh Mills on August 7, a trip to Pennywell Farm on August 19, and a Picnic and Play event at Central Park play park on August 27.
Diddi Dance – Diddi Dance is running special summer holiday sessions this summer based around a fabulous Reggae theme! Bring your cool shades and bright clothes, and limber up for some limbo dancing. The group's summer timetable can be found on their Facebook group page and spaces are limited so booking is essential.
Baby Sensory – Baby Sensory is holding four different themed summer specials during the six week holiday in Plymouth and Saltash. You can take your little one to just one, or all four of the following – Beach Party, Summer Carnival, African Adventure and Baby Olympics. Sessions, which are for babies aged 0-13 months (no older siblings), must be booked in advance.
Blossoming Bumps and Babies – a visit to Pennywell Farm is being organised by Blossoming Bumps and Babies on August 14. The heavily discounted price will be £9.95 for adults and the group is meeting at 10am. There will be a lunch time get together where you're advised to bring a packed lunch, but the rest of the time is your own to enjoy Pennywell.
Laura's Linguists – children under six are invited to join in some Spanish fun this summer. Laura's Linguists, a Spanish tutoring company that teaches to any age at any level in a focused but fun way, is holding sessions for children under six at Compton Methodist Church on Tuesdays and Fridays from 9.30 – 10.00am throughout the summer holidays. The language is taught through songs, games, flash cards and other fun props.
Local Tourist Attractions around Plymouth
If the above just isn't quite enough to fill the six weeks, there's plenty of other tourist attractions to visit in and around Plymouth. How about you try Dartmoor Zoo, Morwellham Quay, Plym Valley Railway, Plymouth Virtual Reality Centre, Plymouth Pavilions Ice Rink, Tenpin Bowling or a visit to the Amazing Cornish Maize Maze.
Or what about getting active at Super Tramp, Adrenaline, Clip and Climb, South West Segway Adventures, Tavistock Tree Surfers or tubing and tobogganing at the Ski Centre.
Head Further Afield
And if you've exhausted all possibilities on our doorstep, how about going a bit further afield. I mean seriously, we live in Devon and Cornwall – it's the best place in the world! Here are some of my favourites which are worth a try.
Paignton Zoo, Eden Project, Lost Gardens of Heligan, Torquay's Dinosaur World (My four year old's favourite place in the whole wide world), Living Coasts, Babbacombe Model Village, Monkey Sanctuary in Looe, Trethorne Leisure Park, Dartmoor Otters and Buckfastleigh Butterflies, House of Marbles, Crealy Theme Park, Miniature Pony Centre, Tamar Valley Donkey Park, or how about go searching for Julia Donaldson's favourite Zog at Haldon Forest trail. And I've written a post about how much stuff is going on at Powderham Castle so check it out.
PHEW! There you have it, a pretty extensive ideas list for days out and things to do this summer holidays in and around Plymouth. All that's left to say is, GOOD LUCK, PEOPLE! See you on the other side.
If you have any events going on this summer email me at helen@twinstantrumsandcoldcoffee.com.
How did I do?
If you liked this post, hop over to the lovely Claire's Devon with Kids blog and read the Top things to do in South Devon with Kids. Or you may like some of my other local stuff or days out reviews. Have a read all about Elmer's Big Parade, a review of our day out at Powderham Castle, what you need to know about Disney On Ice coming to Devon, or about popular Plymouth soft play and baby/toddler music session venue Moo Music Play Cafe.
If you like a bit of social media madness, pop over to my Facebook page where you'll be able to have a laugh at what ridiculousness goes on in my house with three very small boys on a daily basis. Warning – there is often sarcasm, and usually swearing. There are also great travel reviews and some AWESOME giveaways. Feel free to join my Twins, Tantrums and Cold Coffee – Shits and Giggles Parenting Group too, where everyone shares their hilarious stories.
If you like what you see, how about you check me out on Pinterest, Instagram and Twitter too.
And if you want to work with me, feel free to give me a shout here or at helen@twinstantrumsandcoldcoffee.com and I'll get back to you.