Do you do Christmas Eve boxes for your children?

I started a couple of years ago, and as much as I don't tend to jump on the bandwagon of things (no Elf on the Shelf or Hot Chocolate Stations in my house!) I'm so pleased I did them. The boys were so excited and they went down really well.
I searched for AGES to find wooden personalised ones that I wanted, and I love them. Now I'm just hoping they'll last for years to come.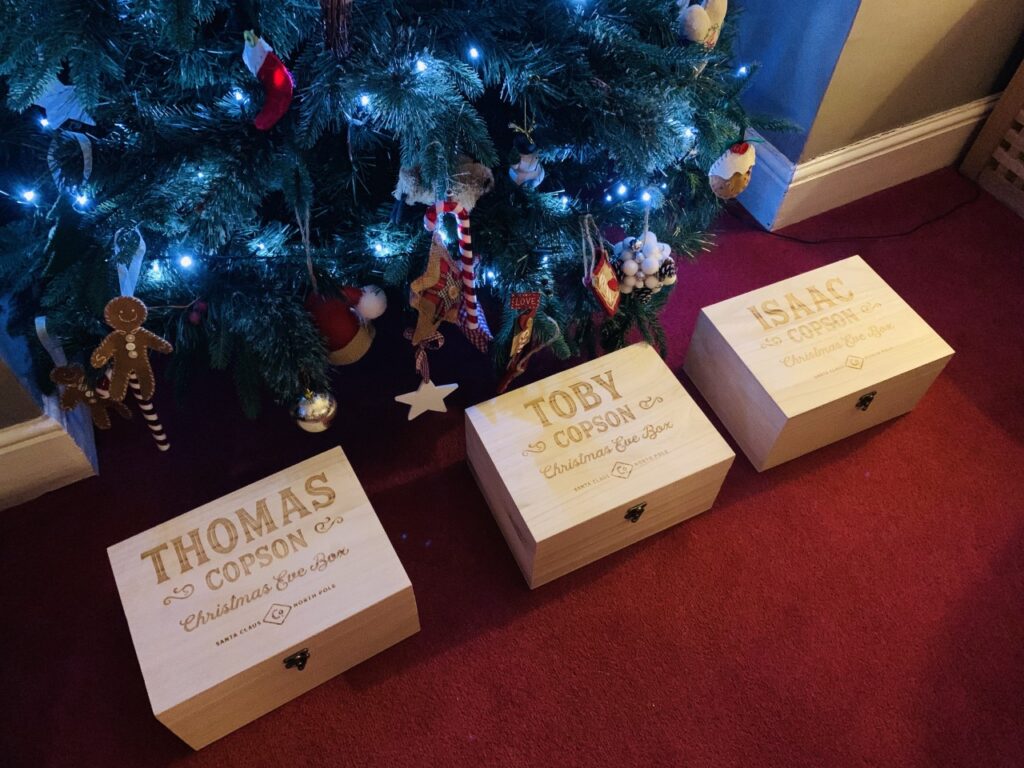 So if you want to start the Christmas Eve Boxes tradition, what do you need to do?
I think you can basically put any old stuff in any old box, whether that be a nice personalised wooden one, or something you've made yourself. It really doesn't matter. It can also be stuff you already have – for example I'm fully intending to recycle the Christmas books from last year as I have a stash of them I was given as a hand-me-down. The boys will never notice! So don't go thinking you have to spend a fortune.
Also don't think you have to put EVERYTHING into the box. Four or five items is totally sufficient if you ask me.
I've seen some people use wooden crates, but mine are actually relatively small, so I can't fit tonnes of things in there. Which I probably think is good!
It's also up to you when you give them to the kids. I've seen some do them on the morning of Christmas Eve, some after lunch and then some at about 4pm. I guess it depends on what is in them for the children to 'do' and if you want to use those bits as a way of keeping them busy whilst you run around tidying the house and peeling spuds!
So here are a few ideas of items to put in your Christmas Eve Boxes. Have fun picking and choosing!
What to put in your Christmas Eve Boxes
Pyjamas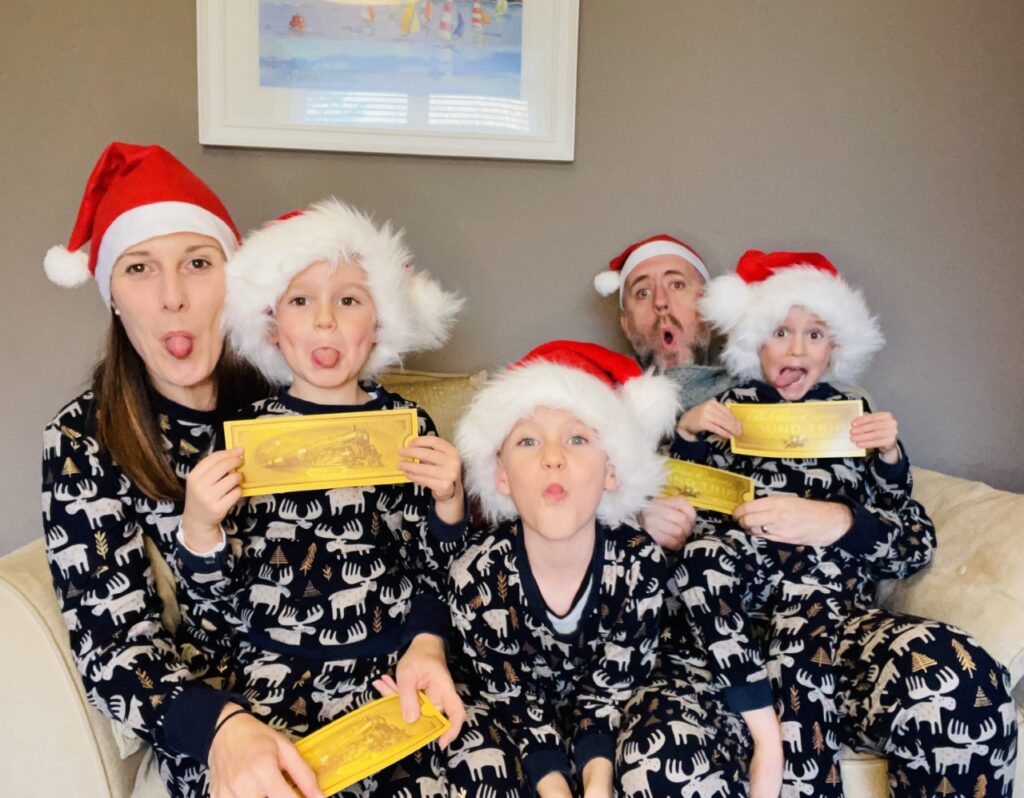 Three years ago I didn't buy actual Christmas pyjamas for the boys, just red tartan ones, as I wanted them to wear them throughout the winter. Then two years ago I went all out and bought us ALL MATCHING CHRISTMAS PJS! I'm not entirely sure the Other Half is that impressed to be honest. But I'll be honest, they were so ridiculously expensive that I made us all wear them again last year, and I think they still fit the kids this year too. So actually spending an obsene amount of money in the first place wasn't so bad in the end!
Christmas book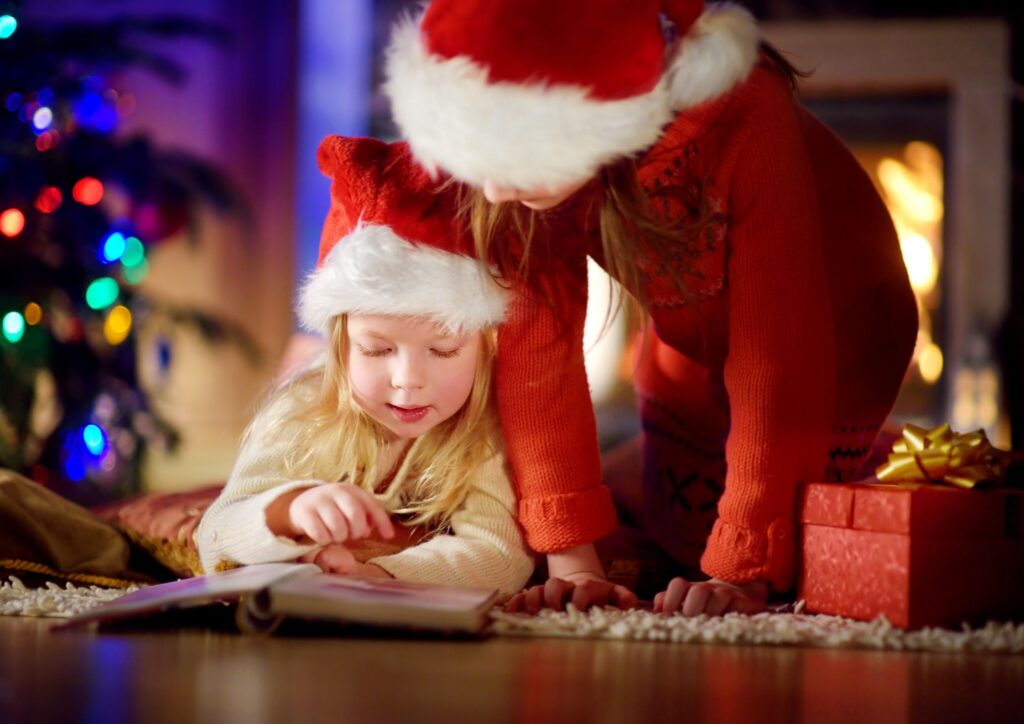 It's nice to put a book in your Christmas Eve Boxes in a vain attempt of maybe calming down all the excitement just before bed? Who am I trying to kid..
Christmas movie
A DVD of a Christmas movie always goes down well, and if you give them their boxes late afternoon, it's a perfect time to all sit and watch it as a family.
Sweets
Not that I would advocate shoving sugar down your kids' throats on the most exciting day of the year, but, well actually, it seems I WOULD! Just make sure there's enough for you to try too.
Hot chocolate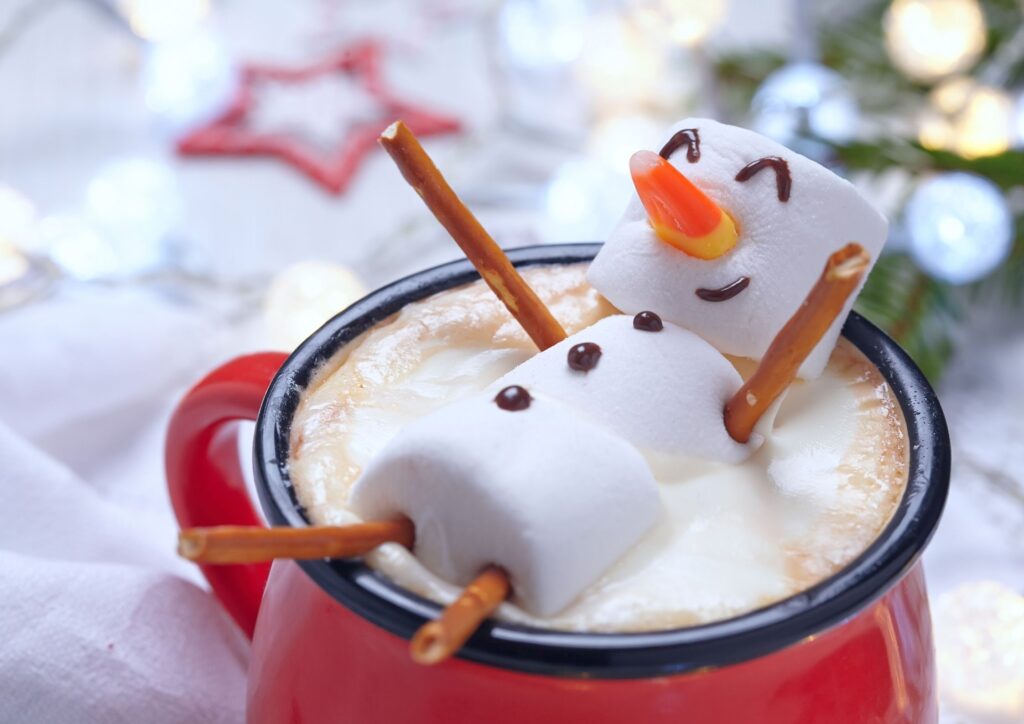 A hot chocolate and all the trimmings may go down well when you're all snuggled up on the sofa. I did this for the first time a couple of years ago, as they were only just getting into hot chocolate then and it went down a treat!
Christmas mug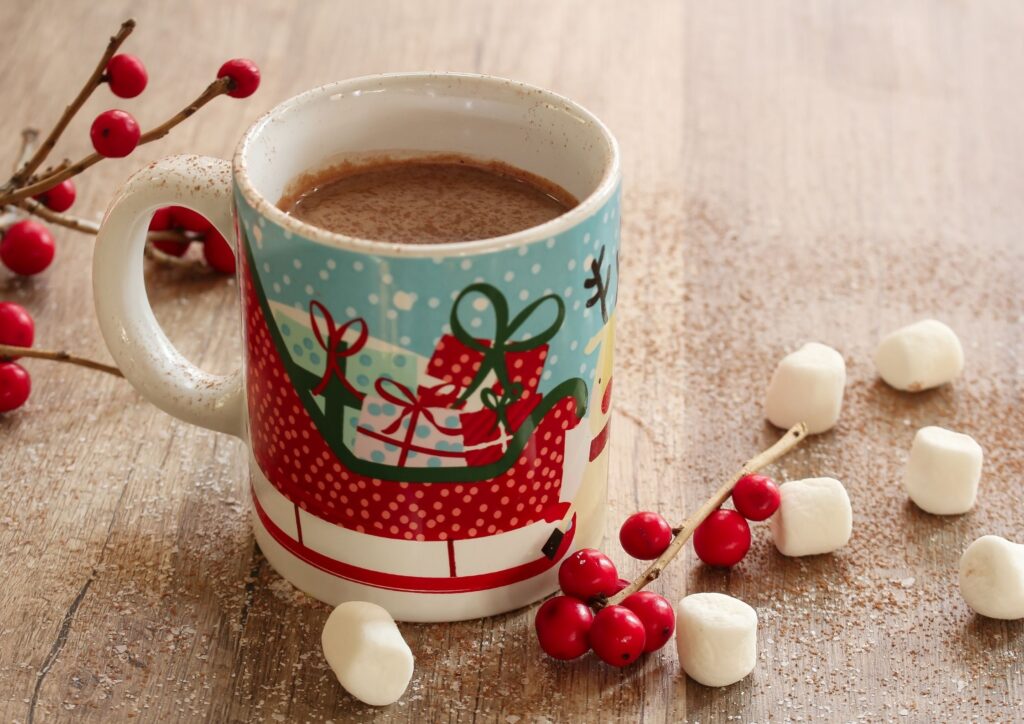 If you're going to have a special Christmas hot chocolate, you may as well drink it from a special Christmas mug.
Popcorn
You can't watch a movie without popcorn, right?
Game or Toy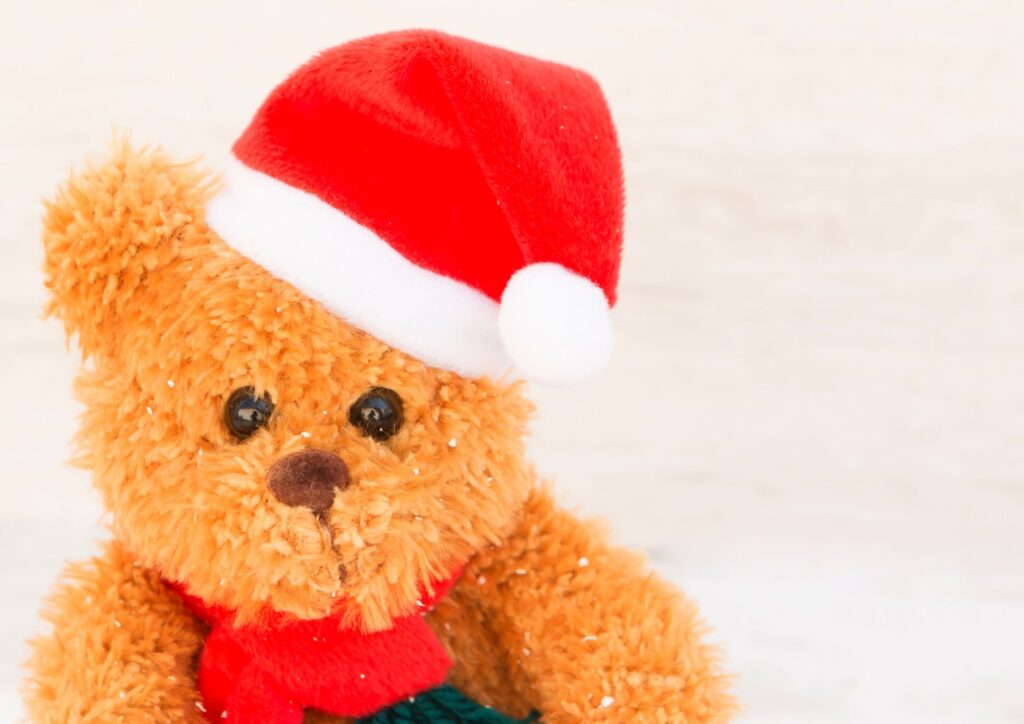 This could either be something you could all play together on Christmas Eve, or possibly a small item from their Christmas list?
Gingerbread decorating kit
If you want a Christmassy activity for the afternoon, these make a nice one.
Christmas colouring or sticker book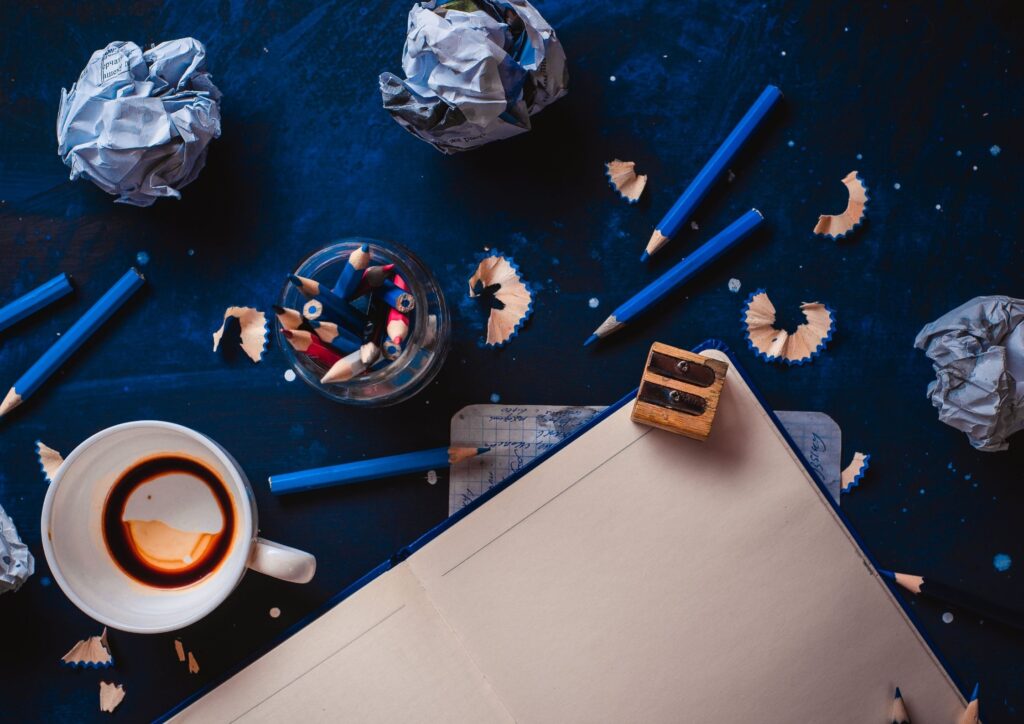 I'm definitely planning on these this year. My boys love stickers, and Twin One is obsessed with colouring. I'm hoping it might keep them occupied during Christmas dinner. Because it's not like they'll eat the turkey!
Colouring pencils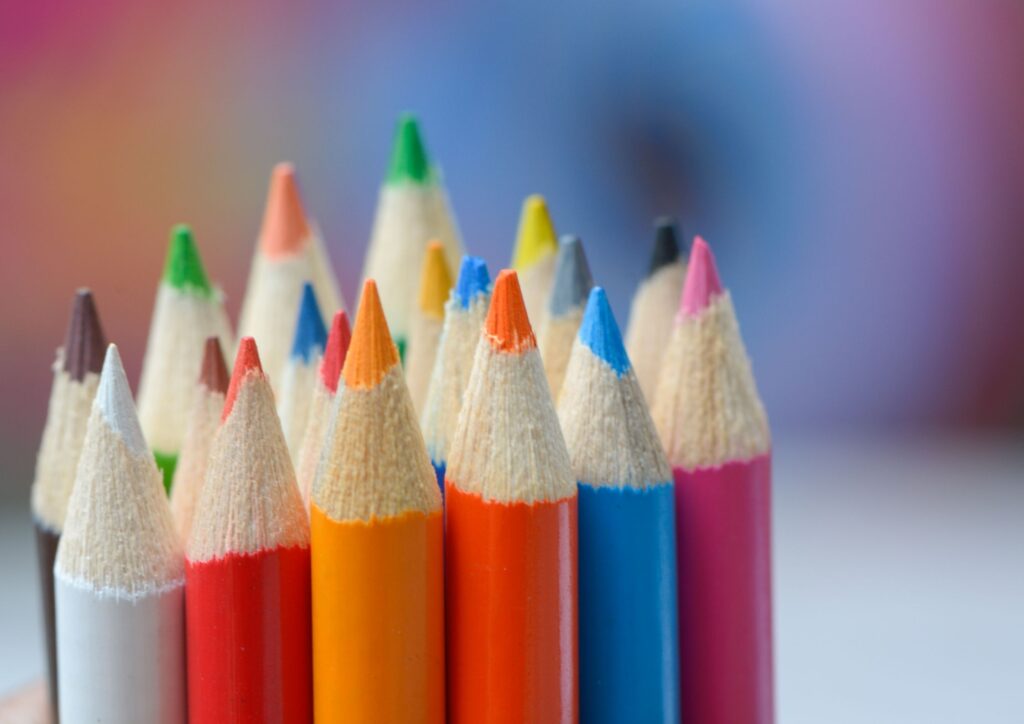 A new small set of colouring pencils could be nice to go with the colouring book.
Christmas craft kit
If you give them their Christmas Eve Boxes earlier in the day, a Christmas craft kit could go down well and give them something to do rather than running around in excitement. Or if you're a non-crafty mum like me, this could be your worst nightmare!
Christmas slippers or socks
Something festive to keep their feet toasty is a nice idea.
Christmas tree decoration
We love lots of individual decorations on our tree, so this is one way to add to them. They could always have the year marked on them, and it could start a collection for each child to have when they have a tree of their own.
Bath bomb or bubble bath
If you're planning on getting them in the bath on Christmas Eve to calm them down (I think it's a myth that baths calm them), then some festive bubble bath or a bath bomb might entice them to get in.
A plate to leave out for Santa
We had a personalised one made a few years ago and I love it. But if you've not had one done, this could make a good item for your Christmas Eve Boxes.
Treats for Santa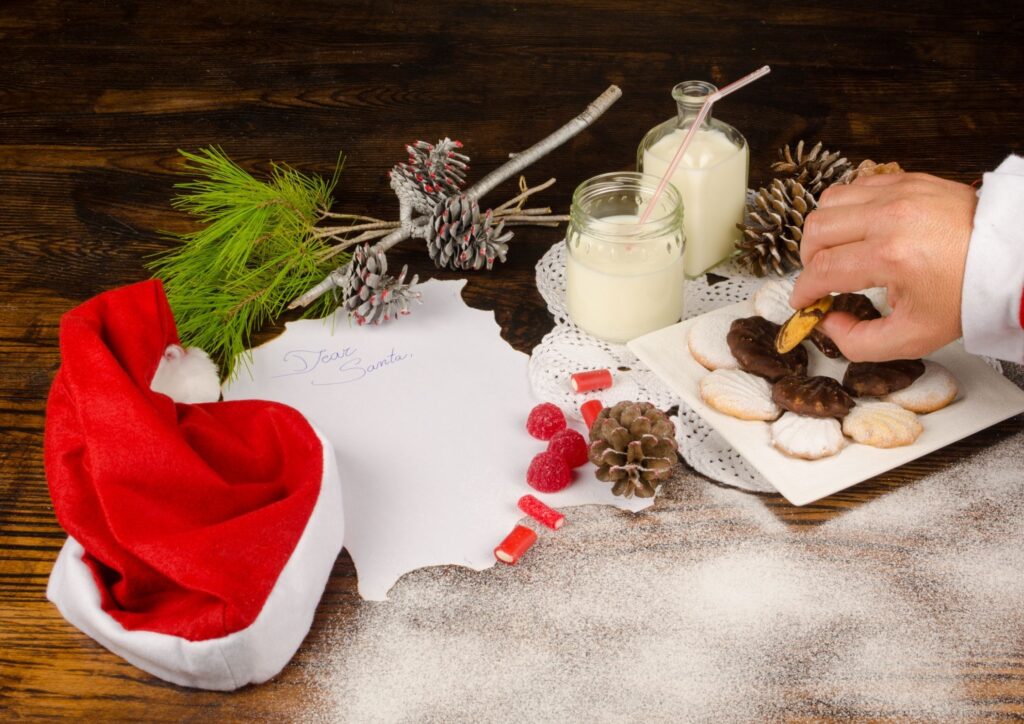 And if you've got a plate, then you need some things to go on it! Might be biscuits or something homemade. It could always go in the box first for the kids to dish out.
Reindeer food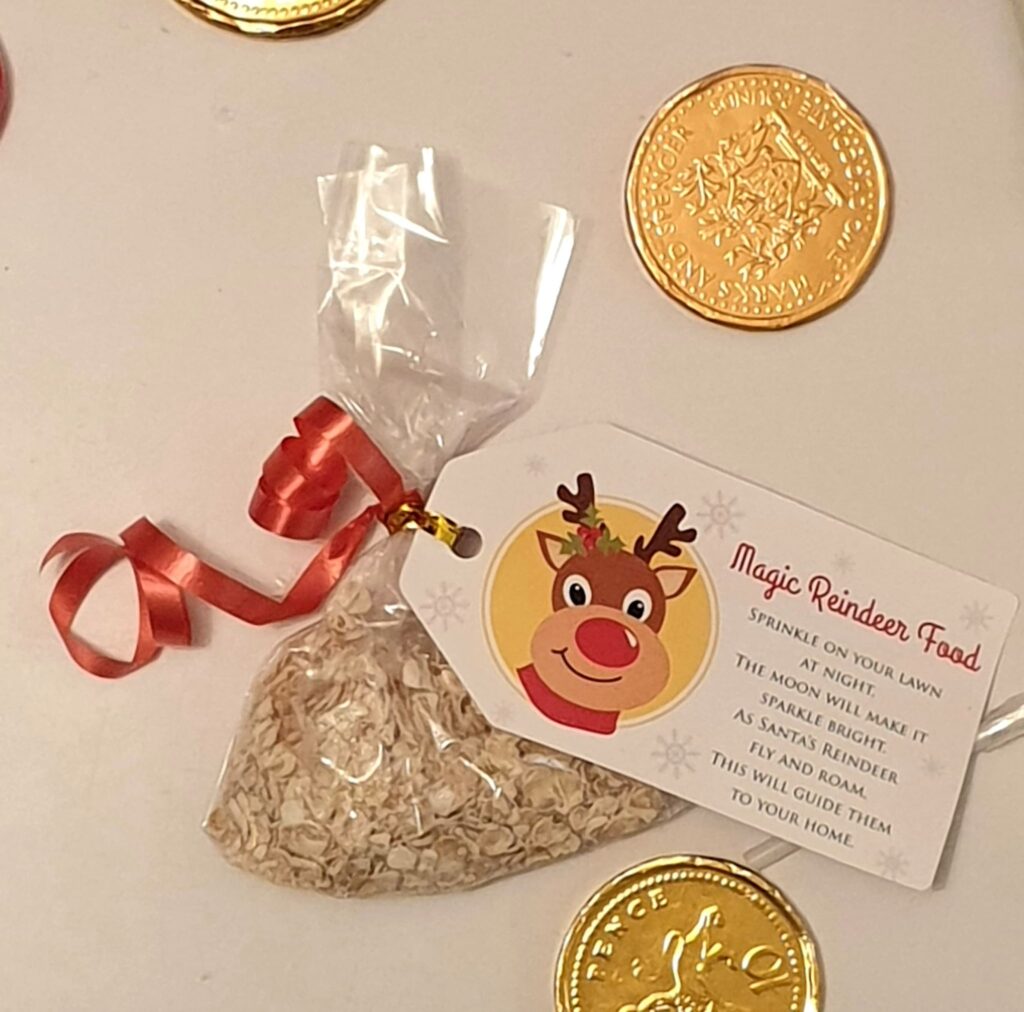 Don't forget Rudolph when you're coming up with the treats. He needs some food too. Just don't get any with glitter in it. I've ordered mine from Jelly Janners.
Key for Santa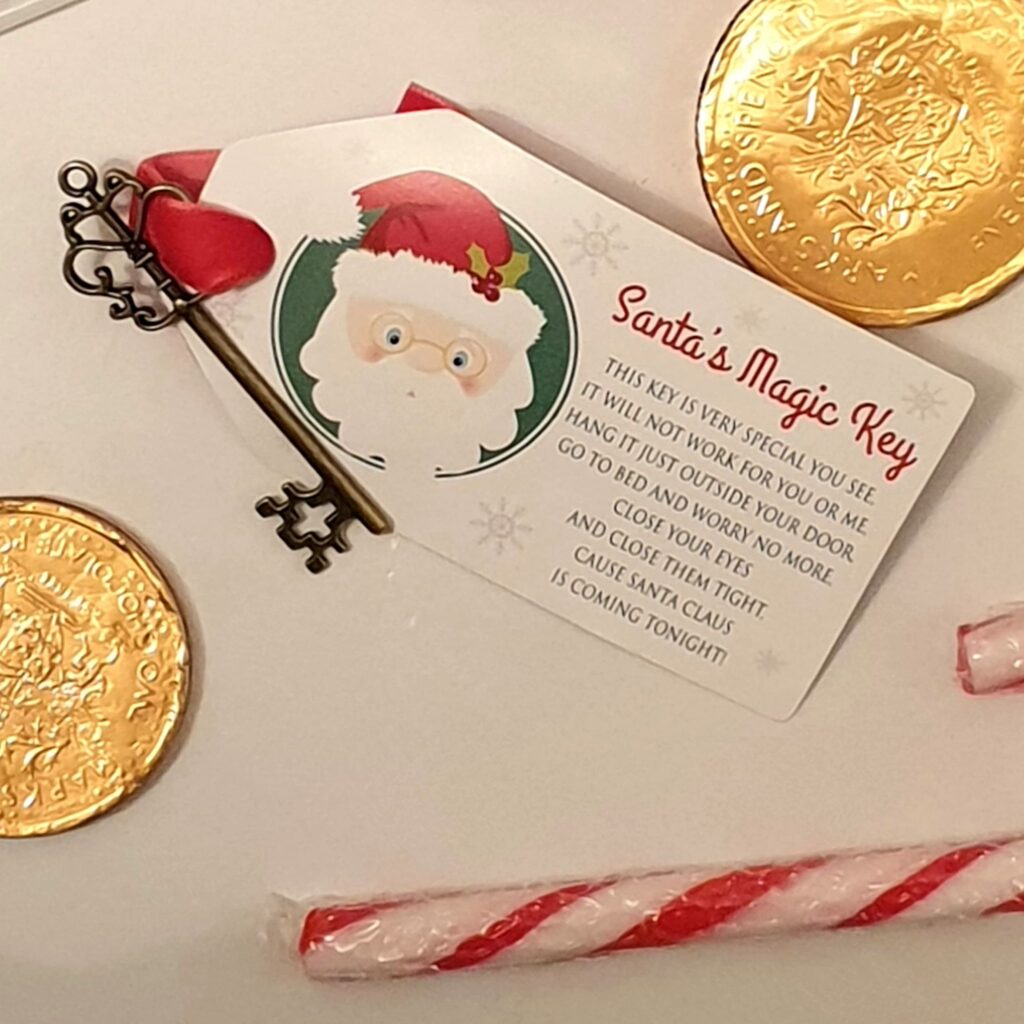 If you don't have a chimney, why not have a key for Santa to get in.
Their stocking
All ready for them to hang it on the mantelpiece ready for the big night!
What do you put in your Christmas Eve Boxes?
How did I do?
Did you enjoy this post? Why not have a read of some of my other Christmas ones. Kick off with 24 Elf on the Shelf Ideas, Top Must-See Christmas Movies for Kids, or what about some Simple Christmas Craft Ideas? Or read Christmas Traditions To Start With Your Family.
If you like a bit of social media madness, pop over to my Facebook page where you'll be able to have a laugh at what ridiculousness goes on in my house with three very small boys on a daily basis. Warning – there is often sarcasm, and usually swearing. There are also great travel reviews and some AWESOME giveaways. Feel free to join my Twins, Tantrums and Cold Coffee – Shits and Giggles Parenting Group too, where everyone shares their hilarious stories.
And if you want to work with me, feel free to give me a shout here or at helen@twinstantrumsandcoldcoffee.com and I'll get back to you.