When you're desperately looking for the best presents for eight year old girls, there's so much on offer, it starts to blow your mind a bit!
Whether you want arts and crafts, jewellery making, LEGO, dolls, or games they can play with others, the choice is endless.
So here is a list I've put together to get you started. And it's full of AWESOME things!
*Disclosure: I have been gifted some items for this post. It also contains affiliate links I may receive payment for. It does not affect what you pay.
BEST PRESENTS FOR EIGHT YEAR OLD GIRLS
GEOMAG GLITTER
£26.12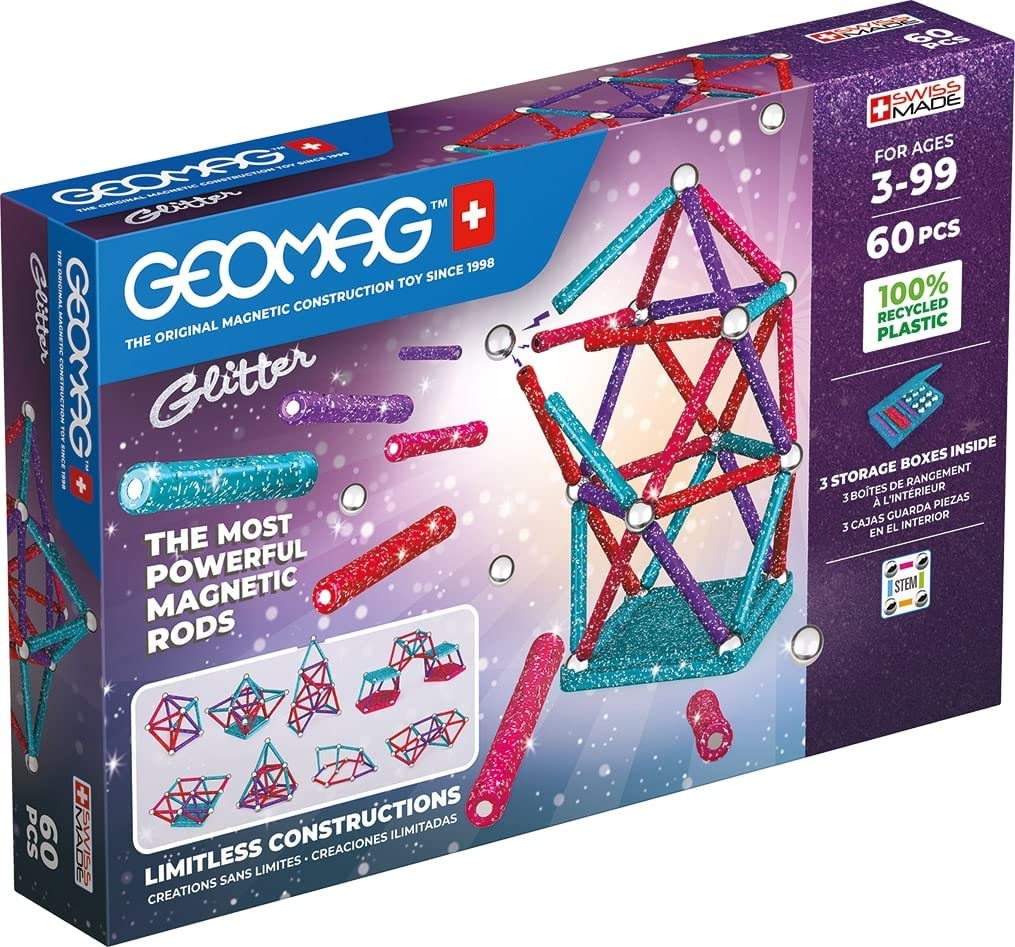 If you've not discovered Geomag sets yet, then you're really missing out. My boys love them, and there are LOADS to choose from. This Geomag Glitter 60 piece set is made from 100% recycled plastic and can create limitless constructions, and hours of fun.
POKEMON GRENINJA FIGURE
£19.99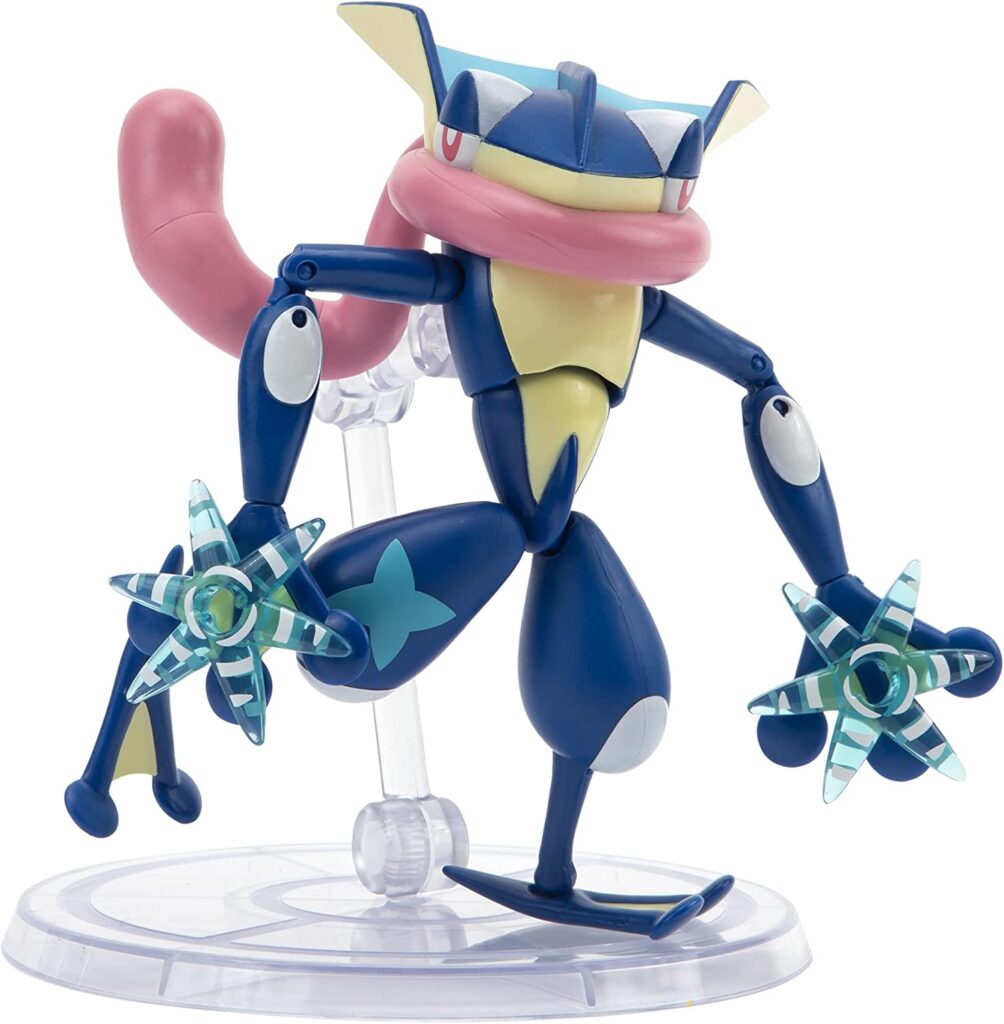 Whoever said Pokemon was just for boys was totally wrong – my boys' girlfriends also love it, and this Pokemon Greninja Artiulcated figure is definitely one of the best presents for eight year old girls. It's 15cm tall, has 15 articulation points, and is ready for battle at any time!
OAKA BOOKS TOPIC PACKS
£7.97
So they might not automatically think of learning as fun, but these Oaka Books Topic Packs are definitely the exception. They look so interesting and can certainly be high up on the list of best presents for eight year old girls. Choose the right ones and they can coincide with the topics they're doing at school and be even more fun. Using these Oaka packs will mean children who may have lost classroom time over the past few years will understand and remember topics more quickly, giving them valuable time for catching up on life in general. What started out as a way to help those struggling, has actually turned into a unique way of presenting information for all pupils. Topics include the Great Fire of London, Rocks and Soil, Florence Nightingale, Living Things and Their Habitat, and The Roman Empire. If your kids love learning, they'll love these.
GEMEX DELUXE CREATION STATION
£28.99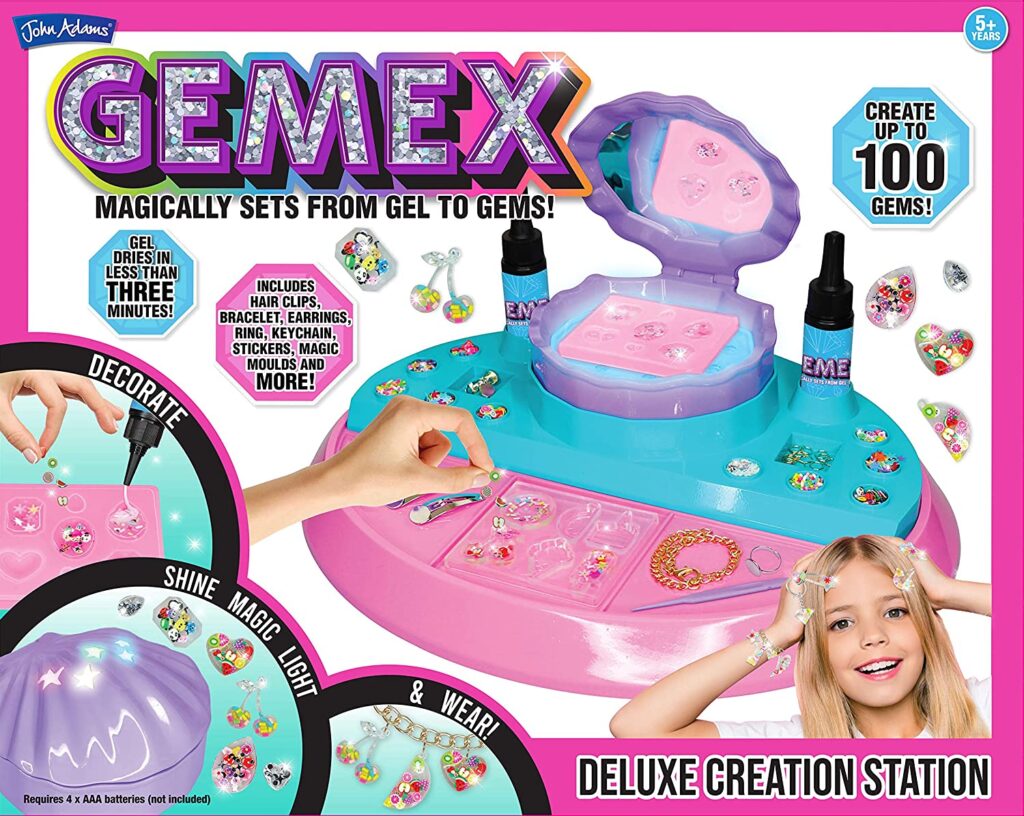 Kids will love making their own unique gems with the GEMEX Deluxe Creation Station. GEMEX sets from gel to gems in just a few minutes and then they'll have enough to make up to 100 gems ready to be turned into necklaces, hair clips, keychains and much more. There are special trays to squeeze the liquid magic into shapes. Add decorations and put the tray into the shell light for the magic to happen in just 3 minutes. Pop them out of the moulds and get creating!
MAGIC MIXIES MAGIC CAULDRON
£52.50
Wave your magic wand and make a cute furry friend with the Magic Mixies Magic Cauldron. Experience real magic and be amazed when you see what magically appears from the mist once your child has cast their spell. The Magic Mixies then react to touch and respond to the magic wand. They love to perform spells and may even grant you a wish as their gem lights up, and their energy levels become stronger the more your child nurtures and cares for them. This is definitely one of the best presents for eight year old girls you can get. What's not to love!
ROALD DAHL VITAMINS
From £11.95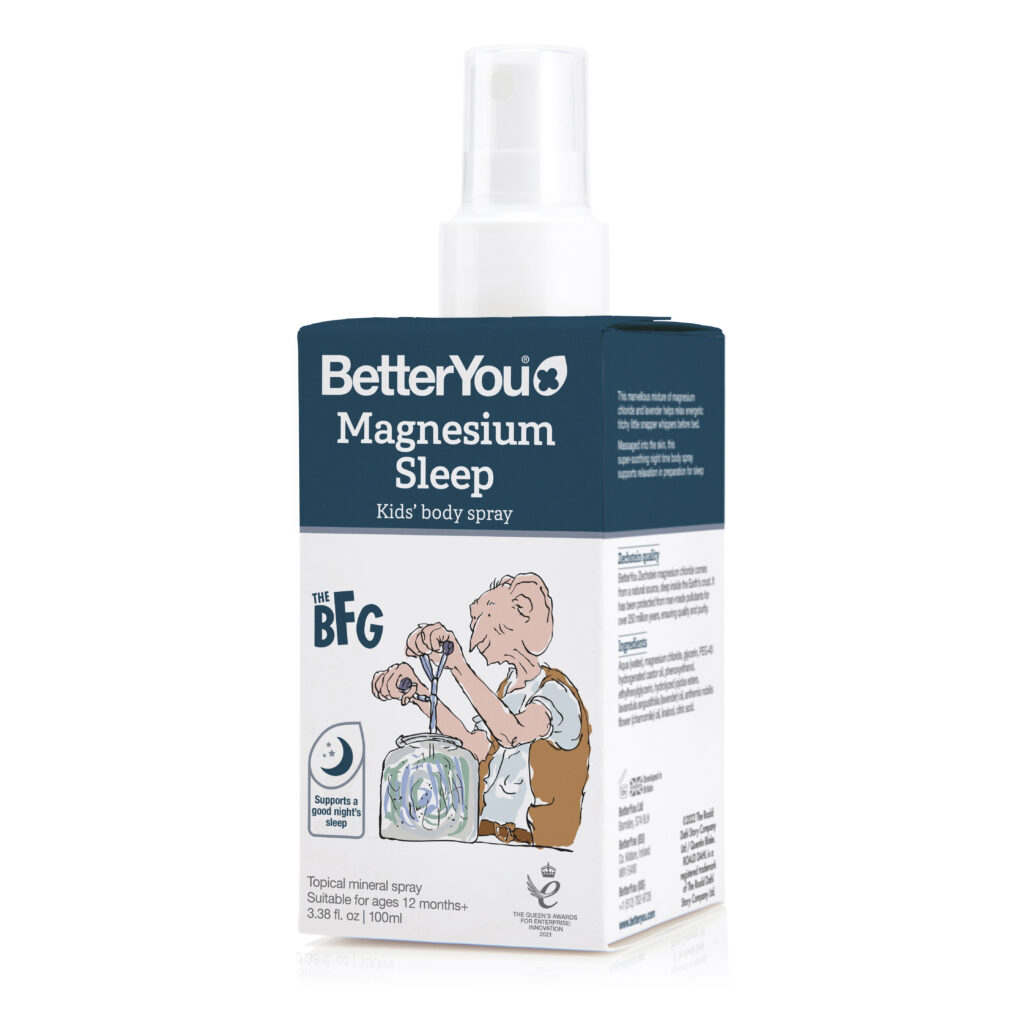 If you give your kids vitamins then why not make them more fun with this Roald Dahl range which would be ideal as stocking fillers. Better You has teamed up with the Roald Dahl Story Company to to bring a unique range of children's vitamin and mineral supplements to support children's health, wellbeing and sleep. The range features characters from the popular stories to make taking vitamins extra fun.
SKID MARKZ DRAWING GAME
£11.99
If they're anything like my boys, this game will cause a bit of a giggle with your kids. Because which child doesn't like talking about poo, eh? In this Skid Markz drawing game the sneaky dog is a true 'pup-casso' of poop! You have to draw a word card and then move the embarrassed dog around the board to assemble your 'master-pooce'. If the other players can guess the creation from your Skid Markz, then you win. Sounds hilarious!
LEGO FRIENDS SCHOOL HOUSE
£48.00
No list of best presents for eight year old girls would be complete without some LEGO on it! We're huge fans in this house – other than it being all over the floor. And this LEGO Friends School House looks brilliant! The 2 storey school house features 3 classrooms to build and explore, as well as a canteen, lockers, toilet and outdoor playground. The drama and music classroom even has a selection of instruments and the science lab has a ladybird to study under a microscope. Thinking I might be adding this to my own wish list, never mind the kids!
BRITANNICA MAGAZINE SUBSCRIPTION
from £5.99 to £59.99
What about something a bit different other than toys this Christmas? This Britannica Magazine subscription is an exciting factual magazine for seven to 12 year olds in which you turn the cover and a wild and wonderful world awaits. It's packed with amazing and amusing facts, plus puzzles, jokes and the Big Britannica Quiz. You can sign up to a 12 month subscription then your child will receive the print and digital editions every month including a bumper December/January issue for Christmas and July/August summer issue. Or buy the Christmas issue for £5.99 as a great stocking filler. You also get a free copy of Britannica's All New Children's Encyclopedia worth £25. This all sounds amazing to me – and totally taking me back to my own childhood with a shelf full of Britannicas.
SHENI AND TENI CARD GAMES
£15.00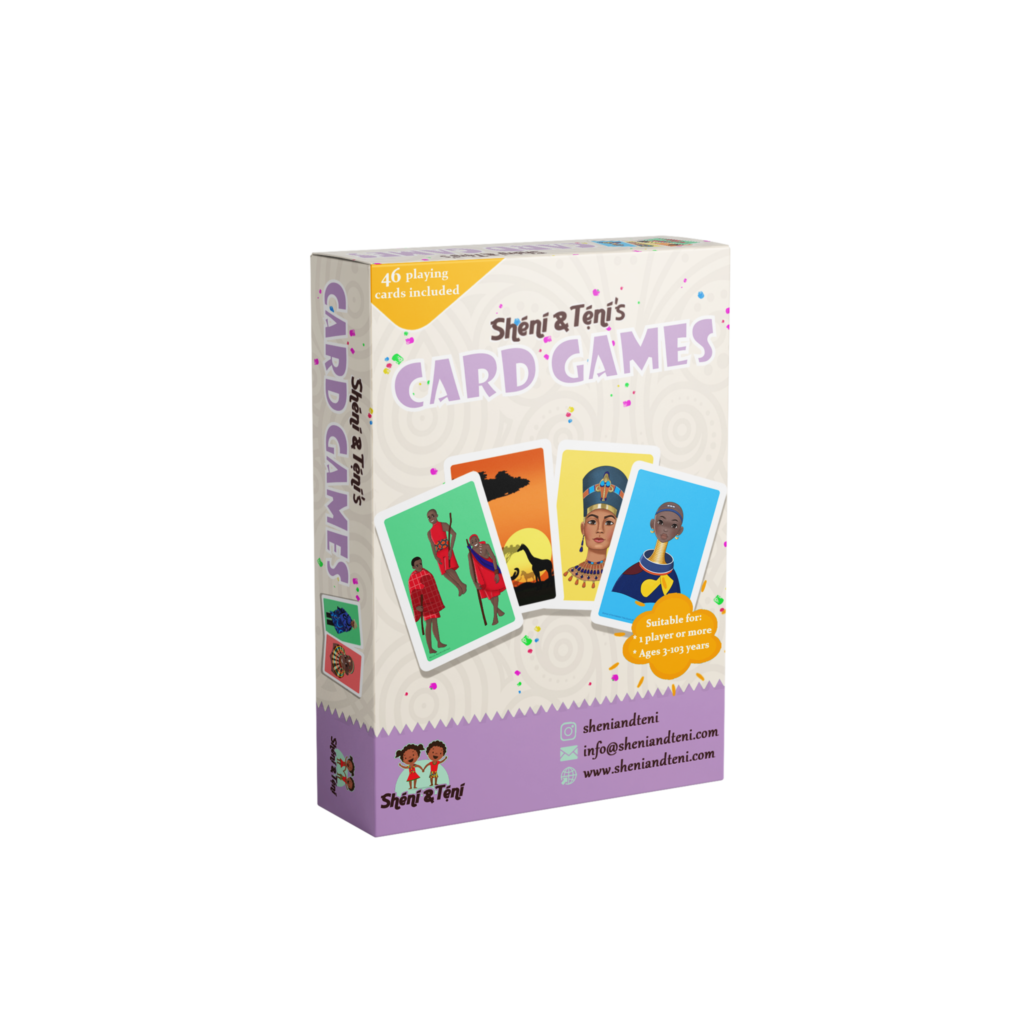 If your girls love card games such as Snap and Happy Families they will love these new illustrated playing cards from Sheni and Teni. There are 46 cards celebrating the wonders of Africa, from the brightly dressed Maasai tribesmen to giraffes grazing in the Serengeti, via the mysterious pyramids of ancient Egypt. It's a chance to bring the colour and joy of African wildlife, culture and history into playtime using these cards to play four different games. Sheni and Teni was set up by Nigerian mum Folasayo Williams after she met with little success finding quality toys that were representative of her African culture, skin tone and heritage. They're designed to make cultural education accessible to all children, regardless of background and heritage.
MORE OF THE BEST PRESENTS FOR EIGHT YEAR OLD GIRLS
EAT SLEEP DOODLE COLOUR-IN PENCIL CASE
£12.95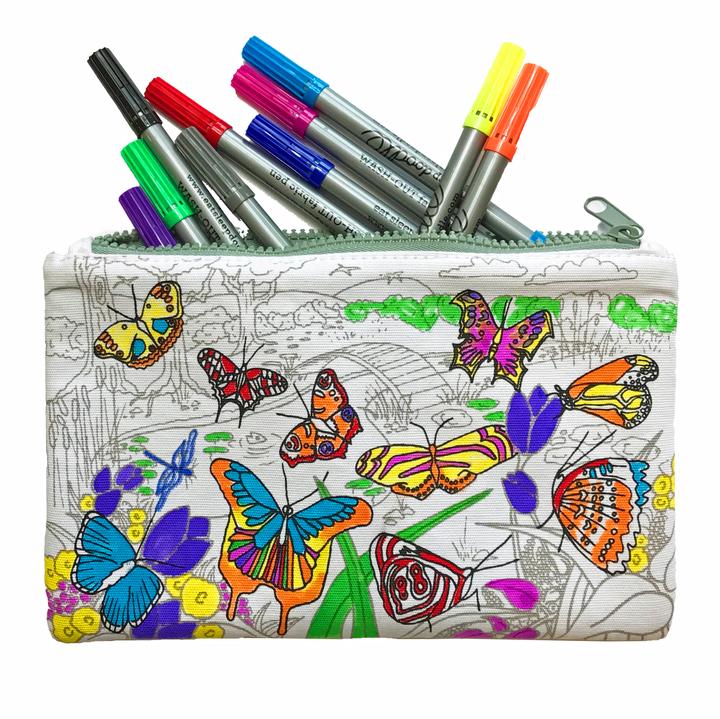 Art lovers will be in their element with this Eat Sleep Doodle colour-in butterfly pencil case. It's an ideal gift for any child who loves to colour and draw. It comes with a set of 10 wash-out fabric pens and features butterflies of the world on one side, and a 'graph paper' print on the other for your child's own illustration.
AIR HOCKEY NEON TABLE TOP GAME
£29.95
We've all seen them in the arcades, now your kids can have their very own air hockey table at home with this Air Hockey Neon Table Top Game. It's a fast-paced table top version of the arcade classic, with a battery-powered hovering puck that glides on a cushion of air. It measures 19 ins x 12 ins, and is easily set up with the two paddles and pucks. With individual scoreboards to keep count, pucker up and let the competition commence!
MY VERY OWN FAIRY JAR
£22.99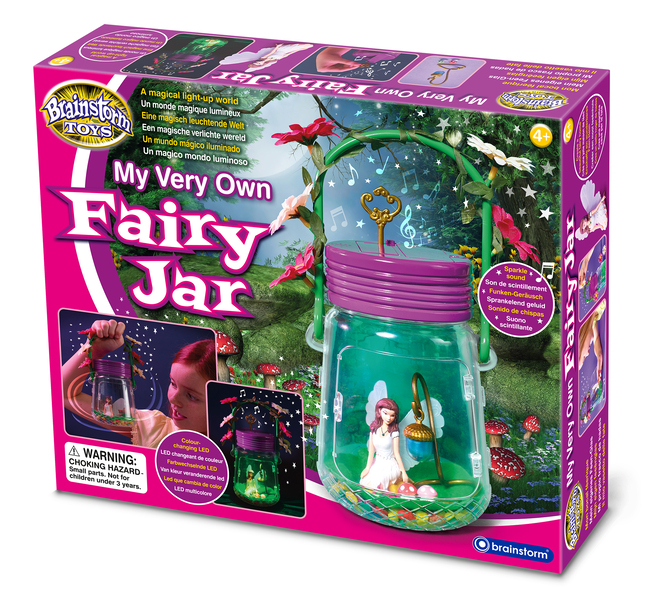 Kids can awaken their imagination and create a magical fairy world with this beautiful light and sound My Very Own Fairy Jar. You can place the enchanted forest background in your jar with coloured stones and grass-green felt. Decorate it with pretty flowers and leaf garland, add toadstools, an acorn love-heart stand and your fairy. Then sprinkle with fairy dust and make a magic wish! The colour-changing LED can act as a night-light, and a special key in the sound compartment unlocks a special code to discover lots of fun, fairy activities online too.
LITTLE BRIAN PAINT STICKS
£26.00
If you've not discovered these Little Brian Paint Sticks yet you need to get all over this, NOW! We have them and they are literally the best thing ever when it comes to arts and crafts – which I detest. They are a fun, clean and very convenient way for the kids to paint as there is no mess! They are solid paint sticks that twist up and down just like a glue stick. Use them on all sorts of surfaces such as paper, card, canvas, wood and glass and it dries within 60 seconds. Buy them now!
TYBO TIDY TIE-DYE XL
£37.29
Would your children love to create their own clothes? Then let them get creative with this amazing Tybo Tidy Tie-Dye XL kit. Tie-dying just got bigger and better with this mess-free and kid-safe kit. It includes everything you need to create your own masterpieces and brings you unique and great results every time. There are six dyes to choose from, and the ability to come up with your own colour by mixing dyes to ensure your designs really are one of a kind. So whether it's hoodies and t.shirts, or jeans and canvas bags. There's no limit to how creative you can be!
CONTIGO GIZMO FLIP DRINKS BOTTLE
£14.39
If they're anything like mine, your kids go through drinks bottles like pairs of socks! We are forever buying new ones and it drives me mad. How about trying the Contigo Kids Autospout Gizmo Flip bottle? Kids get a kick out of pressing a button to open the pop-up straw for effortless one-handed drinking, and they can easily push the spout under the cover to protect the mouthpiece from the elements. Us parents will love the spill-proof valve, that all parts are dishwasher safe, and the lid is designed to eliminate all nooks and crannies in which dirt and grime might hide. And there are SO many to choose from including SuperHero, nautical with space, dancer, cat, dinosaur, and butterfly.
EVEN MORE OF THE BEST PRESENTS FOR EIGHT YEAR OLD GIRLS
HAPPY HAMSTERS MARBLE RUN DELUXE SET
£18.59
I've not come across a child yet who doesn't love a marble run, and this one will be no exception. The Happy Hamsters Marble Run Deluxe Set lets you build unique, crazy designs to keep your hamsters busy day after day. There are 45 pieces to play with so kids can get their thinking caps on and use their imagination. Hamsters can climb up the elevator, play in their wheel, use his food bowl to escape down a tunnel or build up their energy with speed boosters to scurry around the track quicker. This is a SERIOUSLY good marble run and will make a brilliant gift for an eight year old for either birthday or Christmas.
CUTIE STIX CREATION SET
£18.49
Kids can make their own unique bracelets and necklaces with this brilliant Cutie Stix Creation Set. With a choice of 15 assorted sized fun bead 'stix' they can safely cut and core them into gorgeous little beads, ready to be turned into fab jewellery.
VINTAGE STYLE SEA CREATURES POSTER
From £13.00
Brighten up their bedroom with this vintage sea creatures poster in the style of a retro chart or diagram. Let your kids learn about different species from under the sea from the comfort of their own room or playroom! Comes in sizes from 21cm x 30cm up to 100cm x 150cm on matte or gloss paper. You can also choose from dinosaurs, woodland animals, farm animals or safari animals as vintage style posters.
SCHLEICH HORSE CLUB
£120.99
If your children have any Schleich toys then you'll know how amazing they are and just the best quality. And this Schleich Horse Club looks no different. The Horse Club is a whole branch of Schleich toys and this Lakeside ranch is at its centre. It's the perfect home for character Hannah, her family and obviously lots of horses. The kids will have hours of fun with all these moveable figures and accessories. It's definitely earned its place among the best presents for eight year old girls.
BOOKEEZ
£13.99
Bring their imaginations to life with their very own book making studio! Bookeez enables your child to create their own story books, scripts, journals and much more whether it be fact, fiction, poem or play. They can bring their ideas to life by decorating ,stamping, and stenciling pages to see stories transform using the special Bookeez tools. This has definitely earned its place amongst the best presents for eight year old girls. I just wish I'd had it when I was a child!
KISS NATURALS BATH BOMB MAKING KIT
£19.95
Bath time just got a lot more fun with this Kiss Naturals Bath Bomb Making Kit. There's enough organic ingredients to make 8 awesome bath bombs that are ready in 2 hours. No measuring needed, just mix, blend, press down and let rest. Simples! It's a great STEM toy for kids to have fun whilst learning about science.
PLAYMOBIL CITY LIFE VET CLINIC
£34.95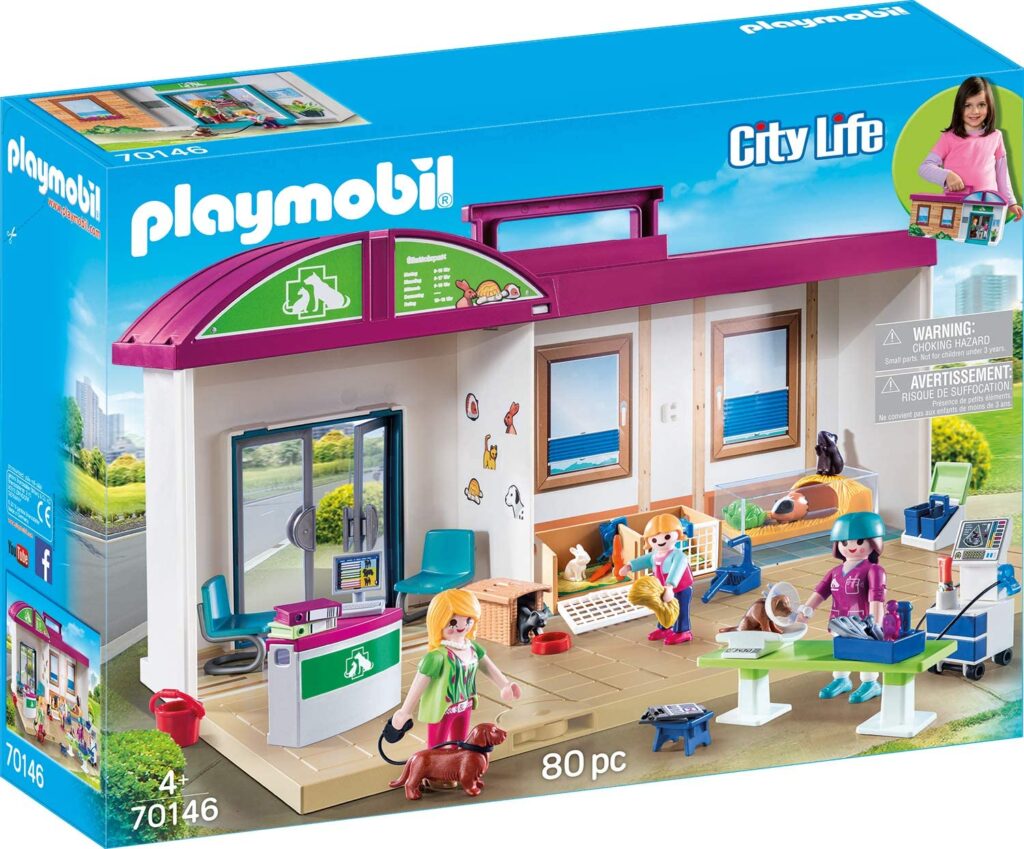 Every family needs some Playmobil in their home, it's such brilliant stuff. So if you've not got any yet, why not start with this Playmobil City Life Vet Clinic? It's got everything you'd find at a real life vets including reception desk and waiting area, treatment room and animals. And the bonus is the floor folds up to close into a carry case for easy transportation and storage.
HILARIOUS JOKE BOOK FOR 8 YEAR OLD KIDS
£5.49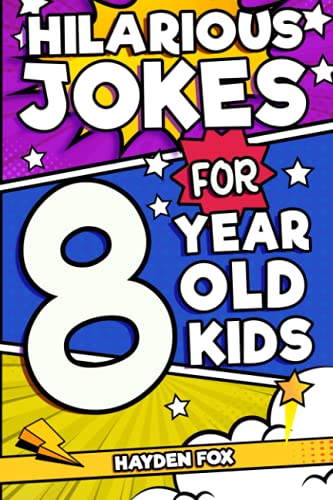 Hilarious Jokes For 8 Year Old Kids is an awesome laugh out loud joke book for kids filled with tons of tongue twisters, rib ticklers, side splitters and knock knock jokes. And let's face it, who doesn't love hearing jokes told by kids?! It would make a great Christmas Eve Box item or stocking filler.
So there you go, wow what a list! There are some fabulous things on here. What would your little ones like?
If you want some other gift ideas, check out these posts:
How did I do?
Did you enjoy this post? What a great list of best presents for eight year old girls. So why not hang around and read a few more whilst you're here. If you want to get in the Christmas spirit I've got several posts you'll like:
If you fancy reading more of my usual kind of parenting stuff, head over to my Mum Life section. You'll find all things parenting with a tongue-in-cheek twist. And if you want some family holiday inspiration or days out, head to my Travel Section.
And if you like a bit of social media madness, pop over to my Facebook page where you'll be able to have a laugh at what ridiculousness goes on in my house with three very small boys on a daily basis. Warning – there is often sarcasm, and usually swearing. There are also great travel reviews and some AWESOME giveaways. Feel free to join my Twins, Tantrums and Cold Coffee – Shits and Giggles Parenting Group too, where everyone shares their hilarious stories.
You can also find me on Pinterest, Instagram and Twitter too.
And if you want to work with me, feel free to give me a shout here or at helen@twinstantrumsandcoldcoffee.com and I'll get back to you.