There's loads to do with kids this Easter in Plymouth, lots of which will still need to be booked in advance. So have a look through this great list, and start planning your Easter holidays in our wonderful city.
What is going on for Easter 2022 in Plymouth?
National Trust places at Easter 2022 in Plymouth
Saltram House
If you know my blog, you'll know I'm a big fan of our local National Trust places, particularly Saltram. Although I don't get to go there as much as I used to now everyone is at school!
So top of mine, and most Plymouth parents' list is always the Easter Egg Hunt at Saltram. And 2022 will not be a disappointment!
From Saturday April 9 to Sunday April 24, families can join in Saltram's Easter adventure in nature event. From 10am to 4.30pm (last entry 3.30pm) you can discover the property's family-friendly trail with fun nature based activities to do along the way. Kids can get to know some of the trees in the beautiful gardens, and look out for the animals and wildlife all over the site. They can also consider how they can help nature themselves back at home. The trail costs £3, and you collect your packs from the Welcome Centre on arrival. Use the activity sheet to record your adventure, complete the trail and earn that all important chocolate egg at the end. Find out more on the National Trust website.
Buckland Abbey
An Easter Egg Hunt is also taking place at Buckland Abbey near Yelverton. It will be on from 10am to 4pm from April 9 to 22, and will give families the chance to explore the beautiful gardens of Buckland Abbey. It costs £3 for a trail map, pencil and chocolate egg. What's not to like? No advance booking is necessary.
Cotehele
Yes, you've guessed it. The trail is also on at Cotehele in south east Cornwall. If you want a different NT property to visit once you've exhausted Saltram then head over the Tamar to Cotehele. Like the others, it's on daily from 10am to 4pm from April 9 to 24 and is £3. Just don't forget to collect your chocolate egg at the end. Like you would!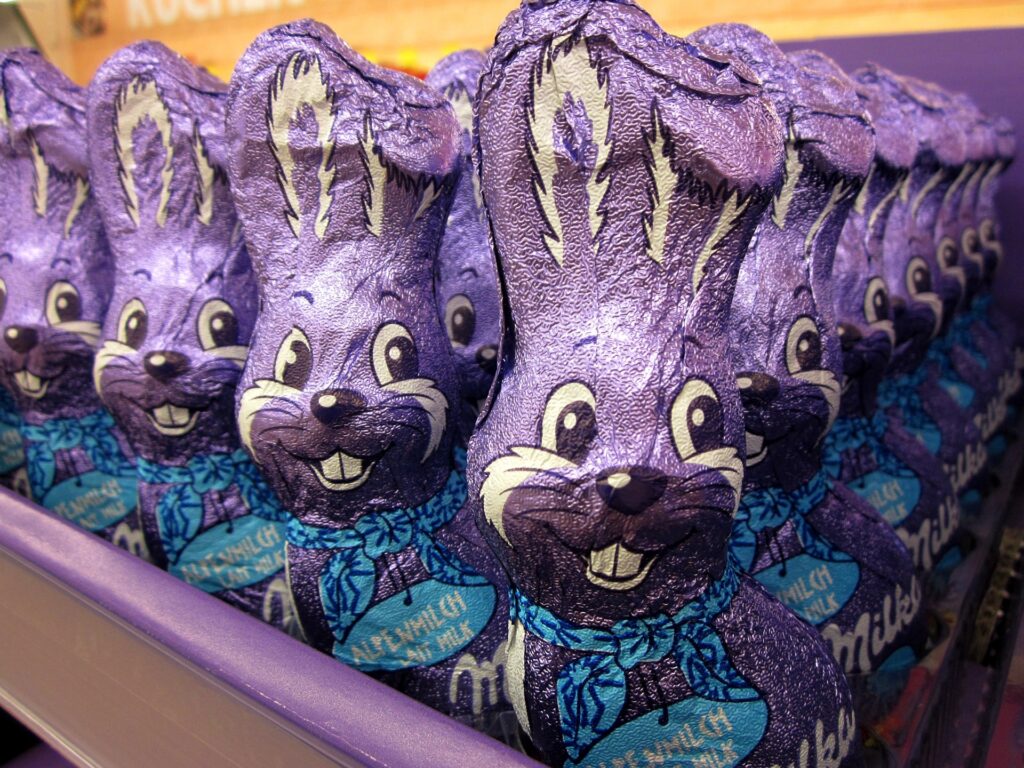 Antony House
If you've never been to Antony House near Torpoint, then this is a great chance to visit. It's not open as much as the other local National Trust properties, so grab the opportunity while you can. The Easter Egg Hunt is on from Tuesday April 12 to Thursday April 21, excluding Easter Saturday, from 12 noon to 5pm. There will be 10 nature-inspired activities to do along the trail, and Antony really is a beautiful place to explore. Playing hedge detective, shaking like a squirrel and making wild art are just some of the activities on offer for the children. My boys love the open space Antony has. And obviously the ice cream…
If you want to go further afield, other National Trust properties holding activities for Easter 2022 include Killerton, Arlington Court, Castle Drogo, Coleton Fishacre, Greenway, Knightshayes and Lydford Gorge.
But I'll be sure to see you at Saltram, no doubt. Probably shouting at my boys for doing something wrong. Come and say hi!
Mount Edgcumbe
Mount Edgcumbe is holding a Children's Easter Trail on Sunday April 10. It starts at 12.00 noon, with last registration at 3.00pm. Entry is £3.00 and includes an egg. The hunt is a circular route between Cremyll, Barrow Centre and the Ampitheatre. Make sure if you're driving to bring change, as the car park machines don't take cash. Find out more here.
Plymouth Waterfront and Barbican
If your'e looking for some free family fun, then head to the Barbican from April 11 to 18 for the Sea-ster Egg Trail! It's an easter egg trail with a difference with kids having to help the Sea-ster Bunny find sea creatures eggs around the Barbican. Find them all and collect a sweet treat. If you spot the rogue egg you could be in with a chance of winning a family ticket to the National Marine Aquarium. Pick up your trail leaflet from the Tourist Information Centre or download it online here.
Families can also follow a fun trail through the West End of Plymouth city centre from April 9 to 24, all for the chance to win one of three brilliant prizes. There are 10 eggs to find on the Spring Time Egg Hunt, all hiding in the windows of shops and cafes around Frankfort Gate, Cornwall Street, Market Avenue and New George Street. Each egg will be two foot high and individually designed by an artist with a spring-time theme featuring bees, Easter bunnies and spring flowers. A letter of the alphabet will be painted on each egg, so a word can be revealed once you've collected all 10. Find out more here.
Bridging the Tamar Centre
There will be free family activities at the Energising the Future event on April 11, 22 and 23. The Bridging the Tamar Centre will play host to Dr Julietter Jackson from Seadream Education for some fun family activities. It will look at how we can utilise energy for a sustainable future, and look at what's likely to be crossing the Tamar Bridge in the next 10, 50 or 100 years. Sessions are from 10am-12pm or 2pm-4pm, and no booking is required, just drop in. Find out more here.
The Box
Children visiting The Box this Easter Holiday can take part in an animal puppet making from April 12 to 16. The holiday workshops are inspired by the museum's spring exhibition featuring the work of artist Zadie Xa. Kids can go along and create their own amazing animal puppets using a range of craft materials. Sessions are from 10.30am-12.30pm, and 1.30pm-3.30pm.
There will also be mini sculpture workshops from April 18 to 23. There is no need to book, but you may need to wait if they are super busy. Find out more here, and also read all about our first visit to The Box. Plus if you head to the museum for the craft workshops, you also get to see beautiful Mildred the Mammoth!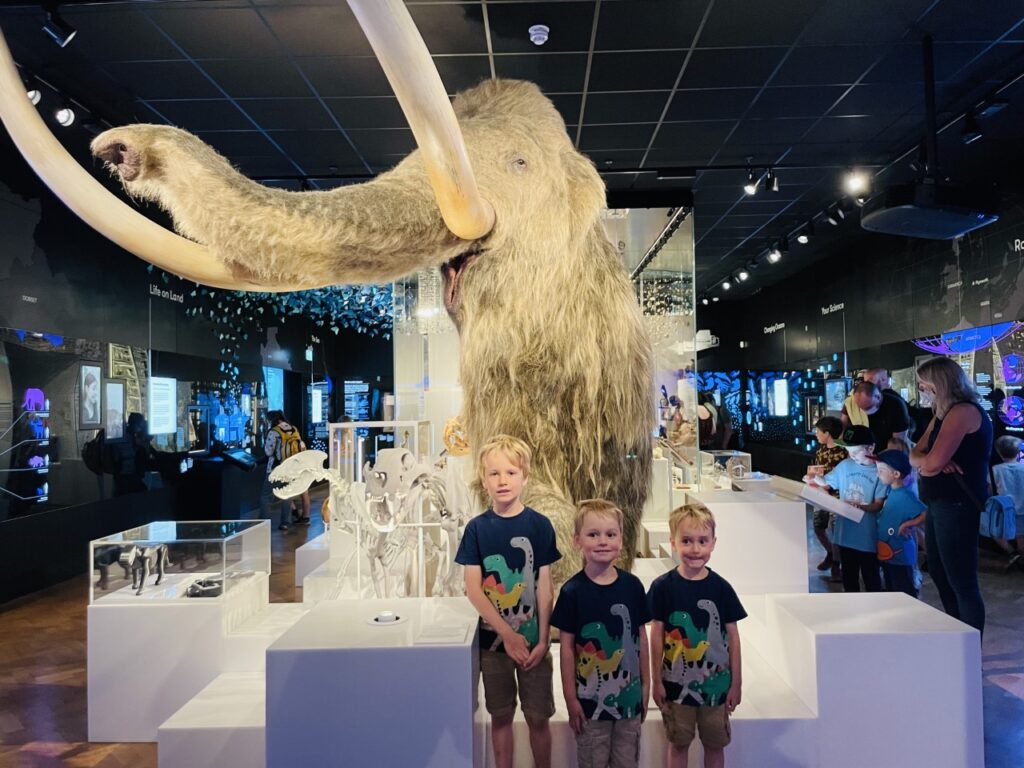 Dinomania
You may have already seen this advertised, but dinosaur fans are going to LOVE Dinomania. The show comes to Plymouth on April 17, at the YMCA in Honicknowle. Kids can meet the award-winning YouTube Rangers from Dinomania who will teach them all about dinosaurs and other prehistoric creatures. With realistic dinosaurs, fossils and replicas, any dino-fan will have a roarsome time! More tickets have been added to the event which is on at 11am and 2pm. Tickets cost £15, with under 2s free (although they still need a ticket).
Miniature Pony Centre
There are lots of egg-citing things happening at the Miniature Pony Centre for Easter 2022. The Easter Bunny will be hopping along to visit children on Good Friday and Easter Monday. And the whole Easter weekend will see lots of special activities going on including a brand new Easter sports day. There will also be guess how many eggs are in the jar, Easter popcorn and a new spin on an Easter Egg Hunt.
Beach Explorers
Join marine biologists from the National Marine Aquarium to take part in a guided rockpool ramble, play some beach games and hold whale teeth and dolphin skulls found on the shore at Firestone Bay and Mountbatten Bay. The events take place on April 10, 15 and 24. Find out more details here.
Market Hall
There is loads going on at the Real Ideas Organisation's Market Hall in Devonport and Ocean Studios at the Royal William Yard this Easter Holidays. There will be several immersive Dome experiences at Market Hall including Out of This World, Sea Monsters, Legend of the Enchanted Reef, and Space Exploration. Ocean Studios will also play host to children's activities such as mini makers, Easter fused glass taster sessions and junior print club. Find out more details here.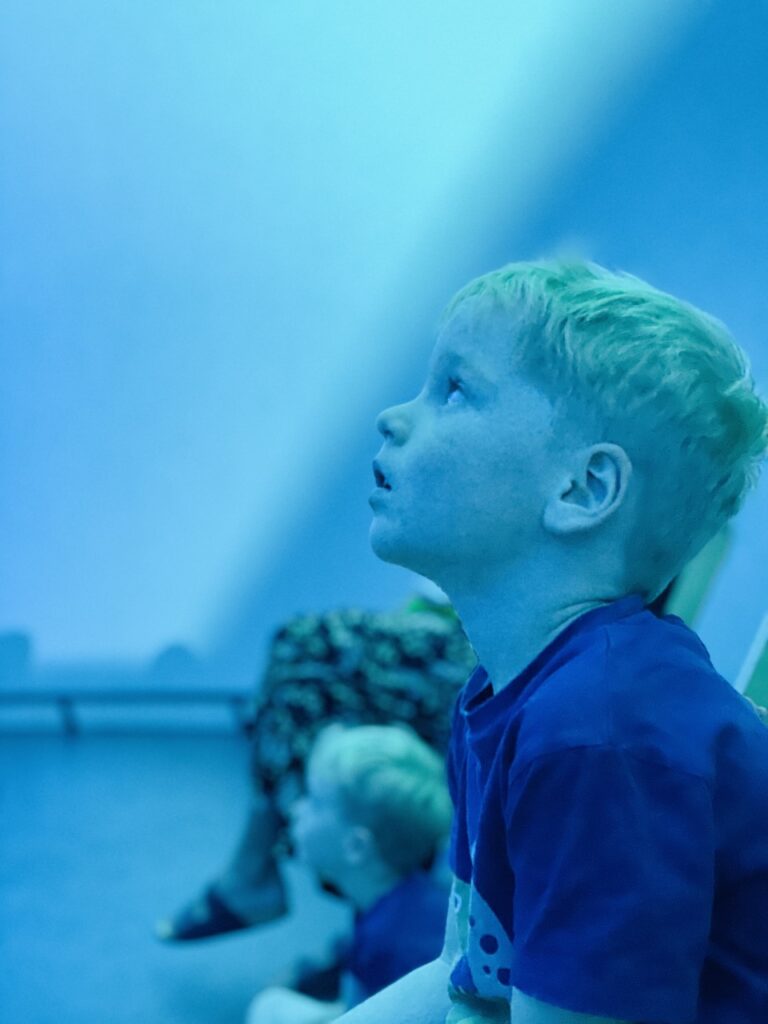 China Fleet Club
Head over the Tamar Bridge to China Fleet Club and you'll be in for a treat this Easter. Play Woodland Adventure Golf and take part in the free Easter Egg Hunt, between April 9 and 24. Or head to the Woodland Fairy Trail which has been taken over by fairies and solve the clues in a special activity book.
Dartmoor Zoo
There will be an Easter Egg Hunt, Easter games, meet the Easter Bunny, face painting, a bake sale and a Brilliant Birds talk at Dartmoor Zoo. The event takes place on Thursday April 14 from 5pm to 8pm. Tickets must be booked in advance online.
Pennywell Farm
If you're looking for things to do for Easter 2022 in Plymouth and surrounding areas then a visit to Pennywell Farm has surely got to be on your list? Farmer Chris and his staff are looking forward to welcoming everyone to Pennywell's Egg-Stravaganza this Easter 2022 holiday. Promised to be more than just your average Easter egg hunt, children will have to follow the clues, spot the eggs and bunnies around the farm and answer the questions on a trail sheet.
At the end of the route the kids will discover the Easter Bunny's Holiday Home – and who knows what's inside! Plus there are miniature pigs to cuddle, so what's not to love!
Crealy Theme Park and Resort
If you want to go a bit further afield, there's an awesome Eggo-Saurus Dino Hunt planned during the holidays at Crealy. Kids can go on a Jurassic adventure across the park to find all the dinosaur egg locations and win themselves a chocolatey prize. They'll be asked to figure out the clues and riddles that will reveal the secret dino egg locations, and using their very own prehistoric map, children can tick off all the eggs to claim their prize.
Paignton Zoo
Throughout the Easter holidays, Paignton Zoo will be running daily animal talks led by the rangers where visitors can learn amazing facts about some of the 2,000 creatures at the zoo. Children can also take part in fun, free and interactive nature themed activities as part of their Spring Into Nature event. The same is going on at their sister zoo, Newquay Zoo.
Day Out With Thomas & Friends
South Devon Railway at Buckfastleigh is playing host to Thomas & Friends from April 15 to 18. A day of family fun is promised when you take a train ride with Thomas, meet Sir Topham Hatt and join Sodor Station Sweepers Rusty and Dusty for a trainload of excitement. The day includes riding behind Thomas between Buckfastleigh and Totnes Riverside stations, watching Thomas re-enactments, a magic show, and balloon modelling and colouring fun at the Imaginatin Station. You can also follow the Thomas Trail, ride on a miniature railway, discover the otters at the Otter Sanctuary and watch the real steam trains on the garden railway. Book tickets here.
House of Marbles
The House of Marbles at Bovey Tracey is holding a free Easter Egg Scavenger Hunt on April 15, 16 and 18. Follow the clues to find the eggs, write down the letter and discover the secret word. You can also enter a free draw to win an awesome Easter hamper.
Woodlands Theme Park
Woodlands Theme Park have told me personally that they have lots of 'eggstra' special events coming up during the Easter holidays, but they've not yet released details about them. Keep an eye on their website to be the first to know.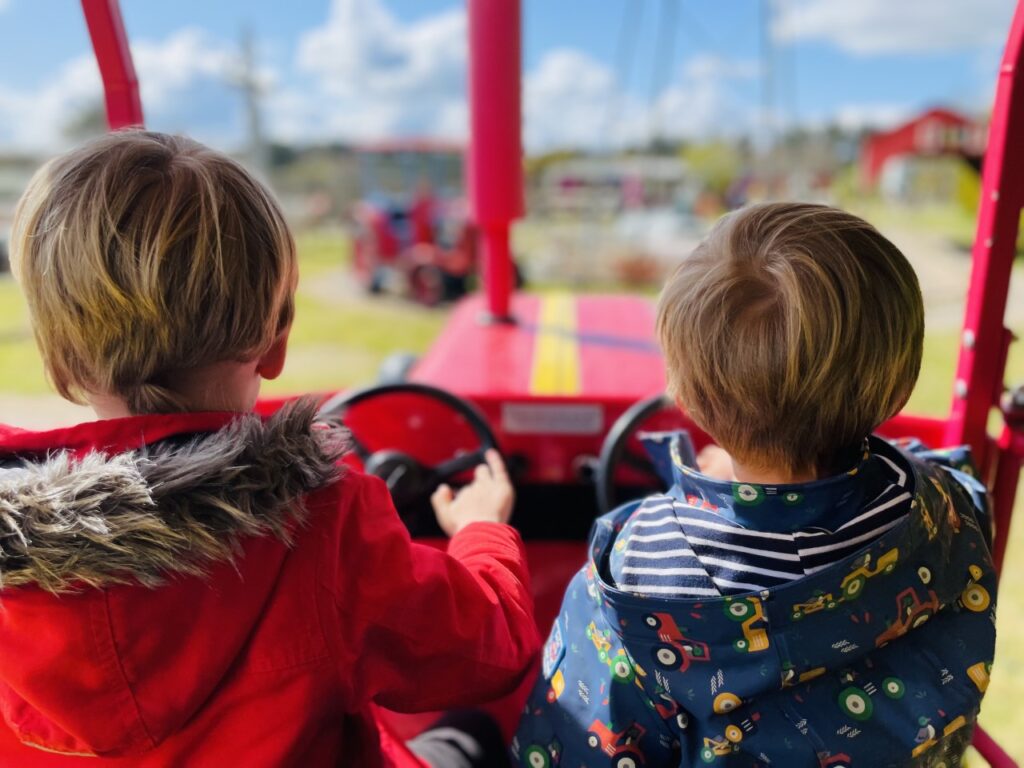 Theatre – What's on stage during Easter 2022 in Plymouth
Floody Nora
KadCat Theatre Group are performing Floody Nora at St Bartholomew's Church Hall on April 8 and 9. Prehistoric Plymouth, and England and France are about to have a major watery separation. It's up to Nora to save as many animals in her ark as she can, before they all get washed away forever. The family-friendly Easter show looks great fun, and with an Ark, a Mammoth and a few surprises along the way, what's not to love. Performances are Friday at 7.30pm, and Saturday at 2.30pm and 7.30pm.
Billionaire Boy
David Walliams' popular story Billionaire Boy will be brought to the Theatre Royal Plymouth stage from April 13 to 17. Joe Spud is 12 years old and the richest boy in the country. He might have everything including two crocodiles as pets and £100,000 a week pocket money, but he doesn't have any friends. So he decides to dump his posh school in favour of the local comprehensive – but things don't quite go to plan! Book tickets here.
Circus and Theatre Workshops
Stiltskin Theatre Company, based at the Soapbox Theatre in Devonport Park are holding various circus and theatre workshops during the Easter holidays. The circus camp will take place on Monday April 11 and is suitable for 8-12 year olds. Then theatre camps take place on April 12-14, then again on April 19 to 21, which are also suitable for 8-12 year olds. More details are here.
Plymouth Gang Show
If you don't know what a Gang Show is, here's your chance to find out. It's being performed at the Barbican Theatre in Plymouth on April 14, 15 and 16 by members of the city's Scouting and Guiding communities. It's a variety show which is great fun to watch. I *may have even performed in a few during my teenage years! Buy tickets here.
Crownhill Fort
If you were hoping to take a visit to Crownhill Fort you'll have to wait for one of their open days – and they've not announced any during the holidays yet. But the 1.3km permissive footpath outside the Fort is open. It runs around the defensive ditch so if you fancy somewhere new to wander this could be an option. Just be aware there is no onsite parking or toilet facilities though. But there are plenty of places outside the Fort to lock a bike.
Royal William Yard
There might not be any specific yard activities announced yet for Easter 2022 in Plymouth, but a visit to the Royal William Yard can definitely wile away a couple of hours. Grab some takeaway food or drink at one of the many lovely eateries down there, play on the green, spot the boats or climb the staircase up to Devil's Point. It's certainly on my list for Easter 2022 in Plymouth.
Boat trips
Plymouth Boat Trips are running several cruises over the Easter weekend, including a Breakwater Cruise, Scenic Harbour Cruise, Sundowner Cruise, Sunset Calstock Cruise and a special adult-only 80s party night.
Kidslingo
There is set to be plenty of Easter fun at Kidslingo Plymouth Saltash and Tavistock during the holidays. There will be easter songs and an egg hunt for 0-4 year olds, Easter Kidslingo and Crafts for 2-7 year olds, and an Easter Escape Rooms for 7-11 year olds. There are also French and Spanish classes available.
Party and Play Hub
Easter themed messy play sessions for 0-4 year olds will be taking place at the Party and Play Hub in Crownhill during the holidays. There will also be Stay and Play sessions featuring soft play and role plays.
Getting out and about this Easter 2022 in Plymouth
And if none of the above take your fancy, get your picnics packed and get out and about – let's hope for some more sunny weather. There are a few more ideas below, but also head to Central Park for a bike ride or play in the huge play park, West Hoe Park, the Hoe itself, Plymbridge or Radford Woods, the beach, the moors. Remember some of the outdoor spaces we would go to in lockdown if you're looking for something cheap… we live in such an awesome place! And if it just happens to be raining (which I'm SURE it won't!), then check out some Rainy Day Activities in Plymouth here.
More days out for Easter 2022 in Plymouth and nearby
Other great days out in and around Plymouth include the National Marine Aquarium, Dartmoor Zoo, Crownhill Fort and River Dart Country Park.
Do you have an event for Easter 2022 in Plymouth? Get in touch and I'll add it into this post.
How did I do?
Did you enjoy this post about Easter 2022 in Plymouth? If you're feeling crafty then check out this post about simple Easter crafts to do with your kids. Or you might like some of my others whilst you're here. Keep an eye out for the latest Local Stuff here or the days out and holiday reviews in my Travel Section. And if you want to read some of my usual tongue-in-cheek parenting rants, head to my Mum Life section for a giggle.
If you like a bit of social media madness, pop over to my Facebook page where you'll be able to have a laugh at what ridiculousness goes on in my house with three very small boys on a daily basis. Warning – there is often sarcasm, and usually swearing. There are also great travel reviews and some AWESOME giveaways. Feel free to join my Twins, Tantrums and Cold Coffee – Shits and Giggles Parenting Group too, where everyone shares their hilarious stories.
And if you want to work with me, feel free to give me a shout here or at helen@twinstantrumsandcoldcoffee.com and I'll get back to you.