It's that time of the year when us parents are frantically trying to come up with some good teacher gift ideas before the end of the school term. We all do it – leave it to the last minute then don't know what type of gift to buy. But at the end of the day what do teachers REALLY want?
This post contains affiliate links marked with a * and links I may have received payment for.
I can remember having no clue what I should do about gifts for teachers when my eldest was just finishing pre-school, and to be honest it was kind of the same when he finished Foundation. And now a lot of us buy presents for them for Christmas too!
Is it one big present just for the child's teacher? But what about the other class teacher that he's had lots of involvement with? And should I give gifts to all the teaching assistants separately too? Help!
I know, I know, the teachers out there would say they don't expect it, but I'm not about to be the only parent who doesn't make at least a little bit of effort.
What teacher gift do I buy?
But what exactly are we supposed to give the teachers as an end of year or Christmas gift? From personalised mugs, watch straps made by Horus, spa vouchers to fine stud earrings, the range is overwhelmingly vast. What actually ARE the best teacher gifts?
Seems handmade gifts go down well. But clearly they don't know me at all if they think that's a good idea. It might be the perfect gift from another parent, but nobody would want anything handmade that I've been involved in. Believe me.
I'd say wine or chocolates. But then you realise that there are a LOT of kids, and that's a LOT of wine and chocolate. (Thinking about it, I definitely chose the wrong career…)
'*Best Teacher' mug it is then! Oh wait… Apparently that's like the SHITTEST thing you can buy a teacher. Can't possibly think why…
If you're feeling brave why not organise a thoughtful gift from the whole class. It could be gift basket full of lots of best teacher appreciation gifts, or go on a bit of a splurge and buy them one big special gift from all of you. A voucher from Giftcards.co.uk would be awesome as they basically do gift cards for pretty much everywhere! And a group present is a great way to pass the buck if you don't want to get too involved yourself!
So I've asked some teacher friends and fellow bloggers, some of whom are also teachers, what to buy – and more importantly, what NOT to buy. But even this lot seem to disagree on what is the right gift.
What to buy (and not to buy) your child's teacher
Personalised gifts
Personalised gifts such as *notebooks, pens, stampers, or *keyrings. Or things like handmade jewellery, *thermos coffee cup with lid, a plant in a pot, a *funky USB stick, a nice letter or your child's favourite book, a *nice bottle of wine, or a picture of the teacher drawn by your child. Things to avoid: chocolate, mugs, body lotion or hand cream, and diaries. www.fuelledbylatte.com

We always like giving personalised items such as *towels with my kids' teachers' names on it. There was one Christmas that we gave their teachers' personalised gift tags with a cartoon representing them and their names on it too. www.myparentingjourney.com
If you're seeking both personalised and practical gifts for teachers, then custom lanyards make great ones. You can customize lanyards with personalised elements, which will add flair to teachers' look and also provide convenience to their daily life, like hanging ID badges, cell phones, keys, and cameras. This could be more meaningful if it's joined by the whole class.
Voucher or gift certificate
We often do a voucher for a local coffee shop so they can treat themselves one lunch time. It gives them the choice of what they want to spend it on too. www.twinderelmo.co.uk I like this idea, as we all love to treat ourselves now and again. Even this article states that it can help your principles of self-care!
It would be nice for the class to chip in some money each for a voucher that way we don't get 30 bottles of wine or chocolate etc. www.anklebitersadventures.co.uk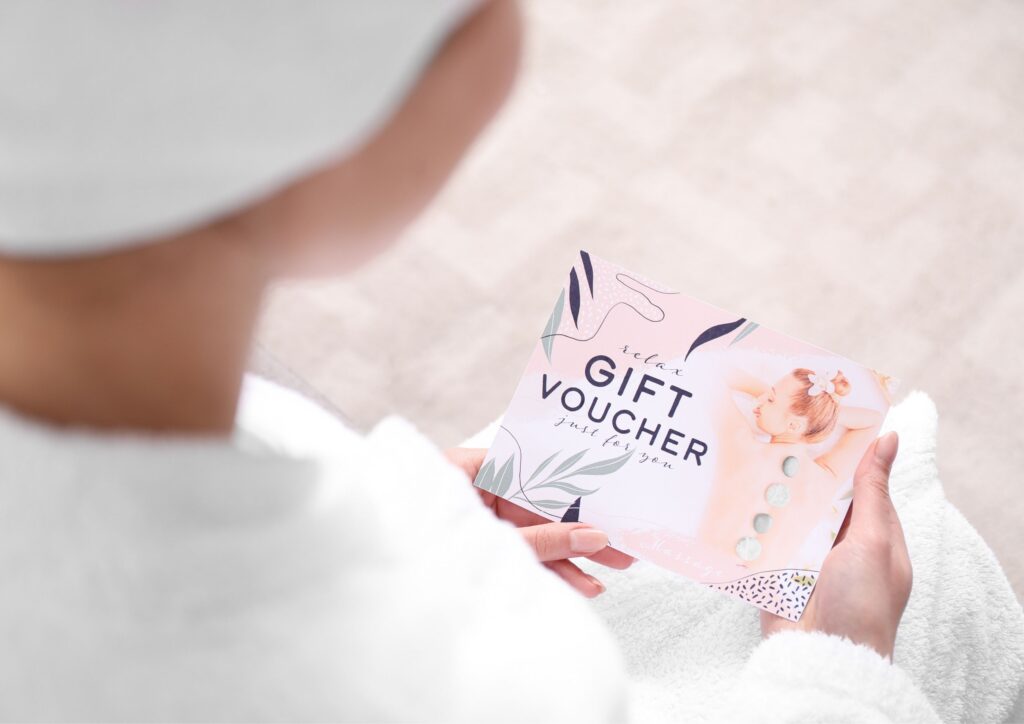 What about a cinema voucher, or vouchers for a local restaurant, coffee shop or even a hair or beauty treatment gift voucher? All really great teacher gift ideas. Although the male teachers might not appreciate the beauty salon voucher quite so much, but you never know! I'm sure they'd love some Starbucks gift cards though.
We buy some *nice plastic bags and ribbon and make home-made fudge. Just a few pieces each. My son has always had lovely notes back thanking him and how they've shared them with their family. We always pop the ingredients we used on a label on the bag just in case anyone in their family has an allergy to something we've used. www.ourbucketlistlives.co.uk
Men like *ties and *socks! My other half is a teacher of Year One and I asked him. www.arosetintedworld.co.uk
I'm not a teacher but when my daughter left nursery we bought them a *butterfly habitat where they can grown your own butterflies and they still use it now my son is going there. www.mummaandhermonsters.com
As an ex teacher, John Lewis, M&S or an Amazon gift card were hugely appreciated by all the staff. Also a plant like *lavender or herbs. And *gin! What not to get: chocolates, sweets, biscuits, cakes, smellies, mugs, candles, or socks! The staff room is always full of treats from someone's birthday so hence no cake, chocolate or sweets. www.flyingwithababy.com
Personalised notes
A lovely note of appreciation always goes down well and my favourite gifts were always *mini hampers. I've done this for my girls' preschool key workers this year in *personalised pencil cases. They include bits like *lip balms, *hand creams, *face masks, *face cleansing cloths, a *candle and *Kinder chocolates. Without sounding ungrateful, anything with best teacher on it should be avoided. Steer clear from the best teacher mugs, nobody wants one of them and they just clutter up their house. www.mummy2twindividuals.com 
I love wine and would be happy with *30 bottles but to prove I'm not a total alcoholic, I also think a personalised gift is special. Like a *lunch bag with your name on, or *drinks bottle but obviously you only need one! Last year I bought the girls' nursery teachers a *portable phone charger and that went down really well. I hated smellies and chocolate, and whilst I liked flowers I was usually jetting off somewhere ASAP so couldn't appreciate them. www.popitha.com
Sometimes the preschool/send home a letter of what school supplies they need so *putting a hamper together of these things in preparation for the new intake may be an idea. www.thequeenofcollage.blogspot.com
More great teacher gifts ideas to choose from
If your kids' teacher happens to be leaving to have a baby at the end of term, why not buy them a *Cuddledry towel gift set. (Use code TWINSTANTRUMS for 10% off too!)
How about something off the wall and funky? Have a look at Manly Man Co for some BRILLIANT beef jerky gift ideas. My husband would love them! If only he was a teacher…
I'm thinking of choosing one of these fabulous Temple Spa stocking filler gift sets for our teachers.
A *purse, *wallet, tote bags or handbag might go down a treat. Or a bespoke awesome teacher gift box from The Little Happiness Company? They even do a special Thank You For Helping Me Grow box which would be a huge hit when it landed on the teacher's desk. You surely can't go wrong with a practical gift such as hand soap, face masks, or bath bombs too?
Alcohol is always one of the best teacher gift ideas
And if all else fails booze is always a winner, surely? (Whatever they PRETEND to say!) Have a look at these personalised alcohol gifts for some good ideas.
*Wine please – as a fiancee, daughter and now sister of teachers, I like it very much when they get wine! www.mumfullofdreams.com
Or what about a beautiful personalised necklace from Myri, some gemstone jewellery from Cuddle Fairy, a gorgeous locket from LOVELOX or some jewellery from Bex&Bolt? Owner Bex cleverly makes stunning items out of scrap leather, and I defy any teacher not to love them!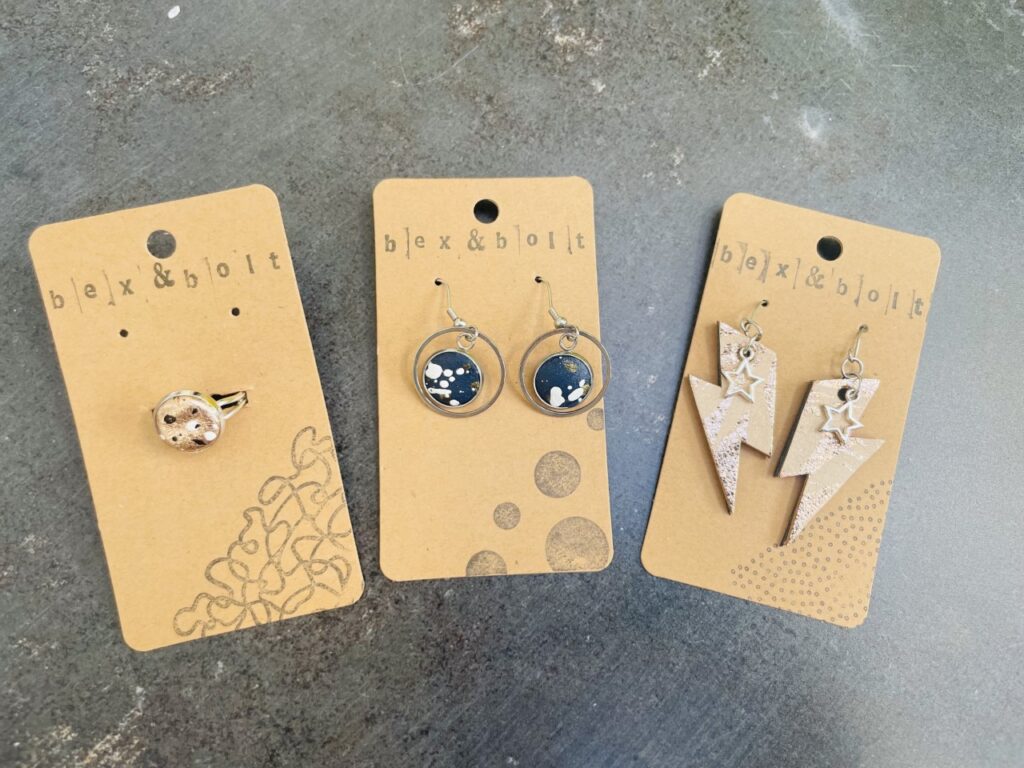 Whatever popular gifts you come up with, it is bound to make the teacher smile at the end of the year. If you go for the personal touch and find the perfect thing, or the kids buy something small out of their own money from the pound or dollar store, the important thing to remember is that it's the thought that counts. And that teachers don't expect ANYTHING. Some tell me they'd be just as happy with a handwritten note.
What are you planning to buy your child's teacher for the last day of the school year?
If you're in the shopping mood and looking for some present inspiration, then why not hang around. I have these awesome gift guides for you to have a nosey at.
How did I do?
Did you enjoy this post? Why not hang around and read a few more whilst you're here. If you want to read some more of my usual kind of parenting stuff, head over to my Mum Life section. You'll find all things parenting with a tongue-in-cheek twist. And if you want some family holiday inspiration or days out, head to my Travel Section.
If you like a bit of social media madness, pop over to my Facebook page where you'll be able to have a laugh at what ridiculousness goes on in my house with three very small boys on a daily basis. Warning – there is often sarcasm, and usually swearing. There are also great travel reviews and some AWESOME giveaways. Feel free to join my Twins, Tantrums and Cold Coffee – Shits and Giggles Parenting Group too, where everyone shares their hilarious stories.
And if you want to work with me, feel free to give me a shout here or at helen@twinstantrumsandcoldcoffee.com and I'll get back to you.