I survived the kids' birthday party. Just thought I'd let you know.

I feel this post is like those days when you had to give your mum three rings to let her know you'd arrived somewhere safe.

Lots of people have asked me how it went, so I thought I'd do a little update post.

If you have no idea what I'm talking about, feel free to read my last post The Ridiculous Things Mum Stress Over When Throwing A Kids' Birthday Party.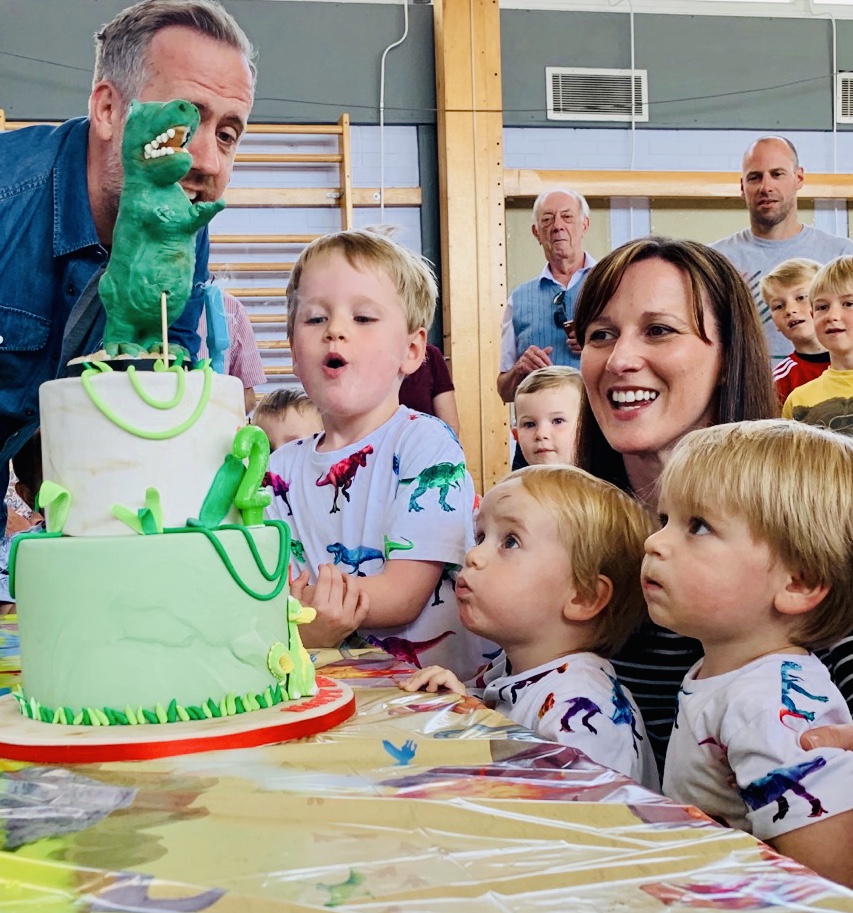 Triple birthdays
Basically last weekend we had a joint party for 32 kids to celebrate my eldest's 4th birthday and the Twins' 2nd. Their birthdays are three days apart. Good planning on the one hand, bad, bad, bad planning for the bank balance.

We didn't even tell the Twins it was their birthday on the Tuesday as the Other Half was away working, and well, they're two and have no clue.

We actually did the same on the eldest's second birthday too as it was the day I came out of hospital with two brand new human beings. You can read about that here.

That meant all three birthdays were to be celebrated on the same day, then the party was two days later.

Birthday party fever
So after what felt like MONTHS of the (now) four year old going on and on about his birthday, the excitement had reached fever pitch. To be fair, I get excited about my birthday and I'm 39 and really should know better, so I know how he feels, and possibly may have played a *small part in hyping him up.

The party went pretty much to plan. I think. Previous two evenings were spent filling party bags with plastic dinosaur-themed shite, blowing up balloons, failing miserably with the contents of a dinosaur-themed 'decoration' pack, making cheese and ham sandwiches, and filling party food boxes with, er food. Hell, I even ironed their t.shirts for the first time ever.

Two children couldn't come – twins who were struck down with chicken pox, only one report of a fight on the bouncy castle, and a not-so-minor mishap with the expensive cake I bought, but other than that all the kids loved it.

Best day ever
The four year old said it was the best day of his life. So that's good enough for me.

Think the mums were happy too – I put gin and chocolate in the party bags for them!

All three boys were way too excited to sleep, but I just left them to it in bed and pretty much downed a bottle of prosecco as my pat on the back for surviving.

So I'm chalking it down as a success, and relishing the fact I don't have to worry about it for another year.

Birthday party comedown
But what I'd not really thought about was the post-birthday comedown. Didn't even know it was a thing (it is, by the way). Shit the bed, we had an emotional few days afterwards.

The following day was Father's Day and we had a family outing with grandparents to Paignton Zoo (amazing place btw). The four year old walked miles. And the excitement surrounding the Komodo Dragon was enough to leave me exhausted. Then a full-day at preschool where he took part in a sports day at the school he's starting in September. He's officially now knackered.

And tearful. Moody. And wants his Daddy (who's away). And not his mummy (who is here).

Emotional stuff
The preschool drop off yesterday was emotional – for everyone. All three boys had been awake since 4.45am after Twin Two woke up the whole house. The four year old then spent the following three hours crying that he wanted Daddy, (The Other Half is away regularly, he's never that bothered, but of course this week it's different), and how he didn't want to go to preschool.

Had to take the Twins with me, they screamed in the buggy outside, the four year old screamed and clung to my thigh inside. I'm sure it wasn't as bad as it felt, but all I could hear were my boys breaking their little hearts for me.

So I cried too. God knows what the teachers must have thought.

The crying continued (theirs not mine) most of the afternoon and dinner time was a disaster, with the Twins turning into emotional wrecks almost in a bid to copy their brother. FFS, why do they have to copy EVERYTHING?!

So I did what all good parents did. I lied through my teeth about what time it was and bundled them into bed an hour and a half early. 5.55pm is a new record for me, but the four year old was asleep within minutes.

They were all also awake at 5.45am the next morning, but hey, you can't win them all…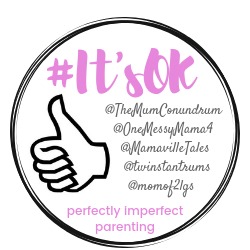 Twins, Tantrums and Cold Coffee
How did I do?
Did you enjoy this post? You might want to read some of my others. How about you check out my constant struggle between being a Yummy Mummy or Slummy Mummy? or 10 Things I Wished I'd Known Before Having Children or 5 Ways My Children Take After Me (That I Wish They Didn't)
If you like a bit of social media madness, pop over to my Facebook page where you'll be able to have a laugh at what ridiculousness goes on in my house with three very small boys on a daily basis. Warning – there is often sarcasm, and usually swearing. There are also great travel reviews and some AWESOME giveaways. Feel free to join my Twins, Tantrums and Cold Coffee – Shits and Giggles Parenting Group too, where everyone shares their hilarious stories.
And if you want to work with me, feel free to give me a shout here or at helen@twinstantrumsandcoldcoffee.com and I'll get back to you.