This is a collaborative post, so I may have received payment for including one or more of the links it contains about children and childcare.
Remember those days before you had children? The lie-ins, the spare cash, the nights out, the nice cars, the washed hair?
I've only been the owner of small children for the last 3.5 years so I can remember it all quite well, despite the permanent baby brain that having three children, including twins in two years has left me with.
But shit the bed, don't you wish someone had actually WARNED you how much things change the second you pop a small human being out?
However prepared you think you are, however many books you read (I admit I may have read a *few first time round), you either don't listen to what people tell you, or you actually don't believe it. Surely they're winding you up?
So here is a list of 10 things I wish I'd known before I had children…
Pregnancy
Let's start at the beginning, eh? Pregnancy. Oh my god, why can't people just TELL YOU how crap it is? Yes we all know about the morning sickness, and we may have even heard about swollen ankles. But what about the sciatica, the SPD, the impossibility of sleeping, the carpal tunnel syndrome and the constipation? And for the love of God WHAT ABOUT THE PILES??? Seriously people, if I'd known about all this shit, I reckon a definite rethink would have been on the cards. Feel free to laugh at my pregnancy misery here.
The birth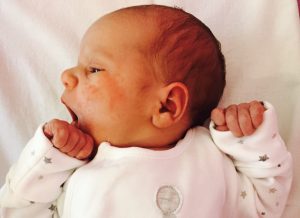 This leads us nicely onto the birth. I wasn't naive enough to think it'd be a walk in the park, but I wish I'd known not to even bother having any kind of plan. How many birth plans just go out the window the second you're there in the thick of it? First time round I'd 'planned' to have a water birth. The pool was available, the midwives were offering it to me, it was going to be awesome.
Apart from the fact I couldn't even stay in my own bath at home for more than 2 minutes during labour and the thought of going into a birthing pool was then the last thing I wanted to do. Instead it was as if I was suddenly entered into some kind of 'how many undignified positions can you get your heavily pregnant body into on a bed using only gas and air' competition. Catchy title that.
Second time round with twins was easier (what? I hear you cry! Honest, you can read about it here) but that was because of the high-risk and the strongly recommended epidural. So if I've any advice for mums-to-be, it would be DO NOT have a plan, DO take all the drugs.
Feeding your children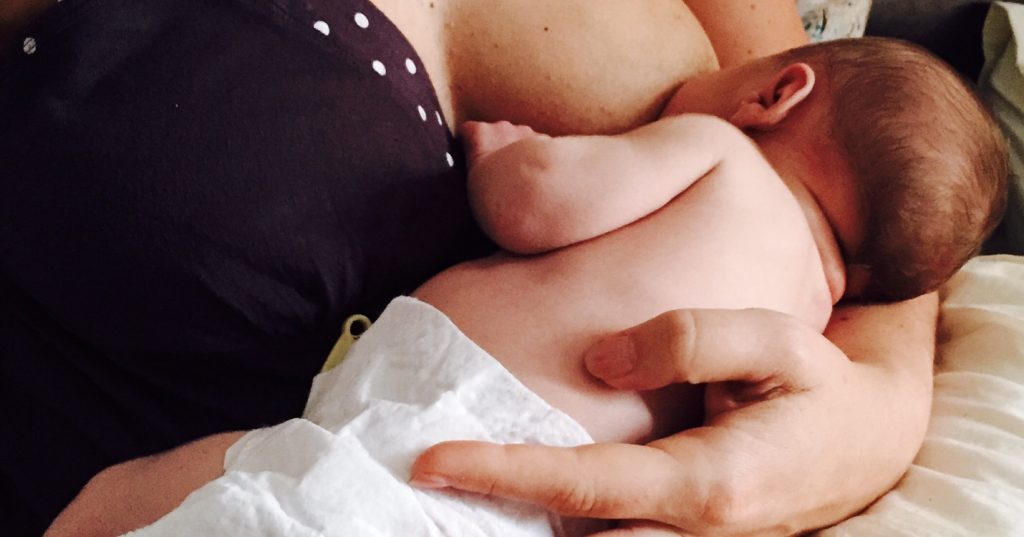 Here you go, the controversial one. How to feed your baby. I wish I'd known it was TOTALLY okay if breastfeeding didn't work and that it didn't make me a massive failure as a mum. That I'd not felt pressured into making it a success when clearly it wasn't working and I wish I'd not been so bloody stupid as to keep going despite me actually starving my baby. I wish I'd known beforehand how much my baby would thrive on formula and just got on with it as soon as BF showed signs of being a disaster. But hey, you live and learn. I'm so over it now, as you can read here. Second time round with twins I wished I'd known how kneeling down to tandem bottle-feed them in bouncers ABSOLUTELY KILLS your back!
Buying ALL the stuff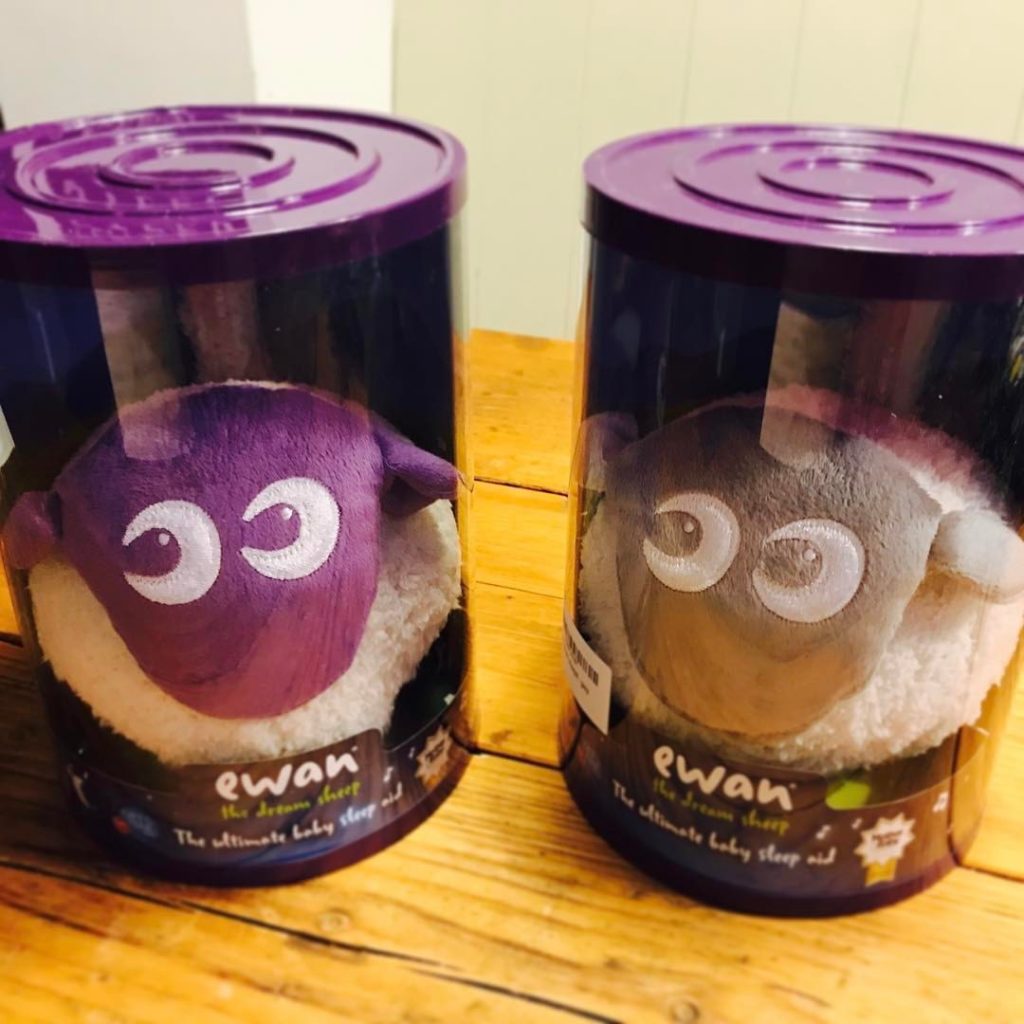 Do not buy EVERYTHING in the world for a newborn baby and ensure you create a basic budget. We all do it, we think we need the entire Internet's worth of baby stuff so spend a small (okay, large) fortune on things to dress the baby in, things to transport the baby in, things to entertain the baby with, things to help the baby sleep, things to ensure they will come out of Oxford University with a first class honours degree. You do not need HALF of this shit. Yet we buy it anyway, as we won't be told. That's until you have twins. Then you need everything and more – twice.
Children don't like sleep
The whole sleep issue. We all know that babies are sleep thieves. But I wish I'd known just how bad this was. You'd think the distant, slightly glazed-over look most parents of young children walk around wearing would have been enough for me to guess just how little sleep you get once you've had children, but maybe I wasn't allowing myself to believe it. Well SHIT THE BED, I believe it now alright. My twins are 19 months and still don't sleep all night. Couple that with the three year old who since we moved house (13 MONTHS AGO!!) seems intent on telling me random facts about, quite frankly, any fucking thing, at 4am – as well as other times in the night when he needs his covers/pillow/comforter retrieving, and the fact the Other Half and I are still on our laptops come midnight most nights – we are tired.
I wish I'd known to appreciate every single minute of sleep I'd had in the last 35 years pre-children. Because quite frankly, I'm starting to wonder whether a full 8 hours ever actually happened or whether I just dreamt it. And whether it will ever happen again…
Appreciate the 'pre-children' stuff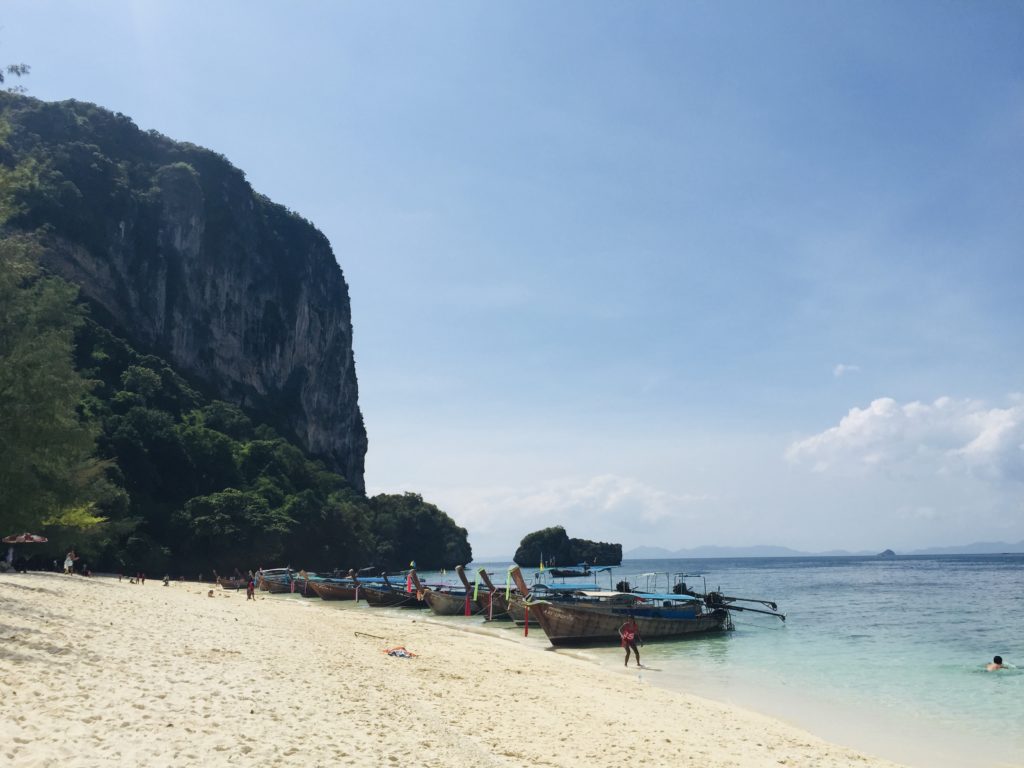 On a similar note – I wish I'd known to appreciate a lot more things before children. Not just sleep, but lie-ins (I *might be a little sleep-obsessed right now), care-free nights out, weekends away, holidays, not having baby shit up your fingernail, ANYTHING really. I mean, let's take holidays for example. Remember those days of old when you'd be lying by a pool in some hot country (made no difference where, so long as there were cocktails), and the most taxing decision you had to make was which book to read next or whether you should cool down with an ice cold drink or by jumping in the pool. You were PRACTICALLY bored there was so little for you to have to do or worry about. I wish I'd known to appreciate those times more. I CRAVE boredom right now. And lying down.
Hair washing post-children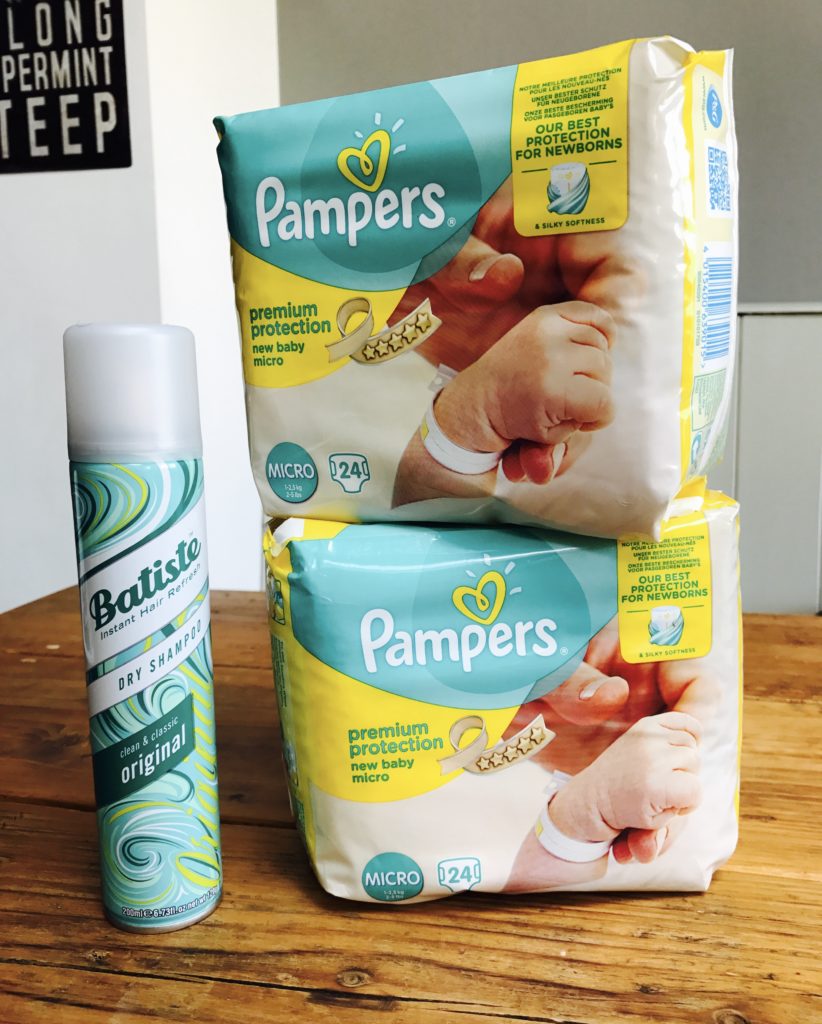 Washing your hair regularly will become a thing of the past. Back in the days before children, I'd wash, blowdry and straighten my hair pretty much every day – no matter what I was doing, or how much time I had. Even the days when I was on a news editing shift at 6am, my hair would still be looking coiffured (even if it did mean getting up at 4.45am to do it). But nobody could accuse me of not taking care of my appearance. Fast forward 3.5 years and I'm lucky if I have a shower every day. I can count on one hand the times since having the twins that I've managed to wash, dry and straighten my hair in one go, usually going for either the 'leave to dry and adopt the Monica from Friends' Barbados frizz look', or the scraped back in a ponytail/cliched 'mum bun' look.
Washing and drying my fringe daily is basically as good as it gets these days. When being told about all this pre-children, I wish I'd actually believed those numerous people who told me I'd never wee alone too. To be fair I managed to wee alone for quite a long time when I only had one child, and things were all a little bit easier. Now I seem to have a string of young boys toddling in whilst I'm sat on the loo to tell me a dinosaur fact, show me a toy or just want a cuddle (Twin One loves a cuddle and he's not fussy where he has it).
No more fancy cars
You will have to drive a shit car. Okay not the case for most people admittedly, especially those who can pretty much do as they please nipping here, there and everywhere with just one child (those were the days). Parents of one child need hardly think about changing their car ready for the baby's arrival. One child can fit into anything – even a two seater if you ditch the husband – it's getting the buggy in the boot that f*cks it all up. Two children and you may have to have a rethink. Two kids means two lots of crap in the boot. Three kids, and if you're like us with all of them in baby seats – you're virtually buggered.
You can kiss goodbye to anything vaguely sexy or stylish, and say hello to one of just a handful of rather box-shaped vehicles that have a wide enough back seat, and potentially additional seats, to fit your brood. If you're sensing that I'm bitter about it, read this.
Children will destroy your home
Your house will look like it's been burgled. When your child is a newborn your home could well look like a Mothercare showroom with all that crap you don't need but think you do. Give it a few months, and from the hours of about 6.30am and 7.30pm it'll look like it's been burgled. From the moment they can move, they can also move STUFF. This means that not only will there be toys absolutely everywhere, each room of your house will look like it's been ransacked. If it's anything like mine, there will be random objects everywhere. Such as one part of a Calpol syringe, a woolly hat, and poor old Noah who's been kidnapped from his musical, plastic ark strewn across the floor at any given moment.
And to be fair to the children, it's not always their fault. Your lovely home is now filled with so much kids paraphernalia such as nappies, plastic IKEA plates and crockery, piles of laundry (OH MY F*CKING GOD, THE LAUNDRY!) and a half-used packet of wet wipes in every room, it's virtually unrecognisable. The only saving grace in our house is that we've created a massive playroom which we promptly close the doors on each evening and happily forget about. The rest of the house is harder to ignore. Read this to see why I choose to go out as much as I can. And often wonder what it would be like to have childcare. (If you're the same, then toddle to find child care centres near you)
"Mummmmeeeeeeee!"
The word 'Mummy' doesn't always sound cute. It's the word we REALLY want our children to say first, (even though it's always sodding 'Dada') and spend hours cajoling them into murmuring it. When they finally say it, it's THE sweetest thing and you love hearing it. Fast forward a couple of years and your threenager is saying it in that f*cking annoying whiny voice. For the 1,579th time that afternoon and you literally want to stick pins in your eyes. I find distraction works best – often in the form of television. That's the other thing I wished I'd known before children. That however great a parent you think you're going to be – you WILL resort to screen time at some point. Don't even go pretending you won't.
What did you wish you'd known before having children?
This post is part of Write Club – where a group of bloggers come together to write an amusing post. Have a read of what these other fab bloggers thought…
Me, Them and the Others, Tales from Mamaville, Mom of Two Little Girls, The Mulberry Bush, The Desperate Housewife, You Have To Laugh, The Incidental Parent, Me, Annie Bee, Accidental Hipster Mum, The Mum Conundrum, Tonic and Tiaras
Want more?
Did you like this post? You might enjoy some of my others, so how about you have a read of 10 things never to say to a woman expecting twins or how about Why it's okay to not love every minute with young children
Or if you fancy a bit of social media madness, pop over to my Facebook page where you'll be able to have a laugh at what ridiculousness goes on in my house with three very small boys on a daily basis. Warning – there is often sarcasm, and usually swearing. Feel free to join in though. There are also great travel reviews and some AWESOME giveaways.
If you like what you see, how about you check me out on Instagram, Pinterest and Twitter too. I'm all over the place!
And if you want to work with me, feel free to give me a shout here, and I'll get back to you during naptime/screentime (!)
How did I do?
Did you enjoy this post? If so, why not have a read of some of my other Mum Life rambles. How about all the reasons I controversially hate co-sleeping. Or 10 things I never thought I'd let my children do – until I had them. Or head to the Travel section for some UK holiday and family days out inspiration.
If you like a bit of social media madness, pop over to my Facebook page where you'll be able to have a laugh at what ridiculousness goes on in my house with three very small boys on a daily basis. Warning – there is often sarcasm, and usually swearing. There are also great travel reviews and some AWESOME giveaways. Feel free to join my Twins, Tantrums and Cold Coffee – Shits and Giggles Parenting Group too, where everyone shares their hilarious stories.
And if you want to work with me, feel free to give me a shout here or at helen@twinstantrumsandcoldcoffee.com and I'll get back to you.