Starting nursery is one of the most exciting changes in a child's life as it marks the end of a big era and the start of an even bigger one. This time will also come as a very big change to parents, not just their child. Until this very moment, your child has probably been by your side day and night. The thought of leaving them with strangers in a room that they are not familiar with can make you feel uneasy.
This is a collaborative post
There are probably many questions that are running through your head and worries of what could happen when you are not around. These feelings are all perfectly normal, but the good news is that there are plenty of things that can be done beforehand to make the transition easier for the two of you.
Here are some top tips on how to prepare your child for starting nursery, as advised by this Kindergarten in Battersea.
Share photos and information about the nursery with your child.
In order to help the transition become easier for your child, it is important to give them a sense of familiarity before they walk through the door on the first day when they are starting nursery. You can use photos from the nursery's website to show your child which teachers will be looking after them and what their names are.
Showing them pictures of what activities that they may be taking part in and children playing, may help them look forward to starting nursery rather than feeling anxious. This will help reduce any nerves that they may have. You could even drive past the nursery a few times to show them where they will be going and help them become more familiar with the route to and from the premises.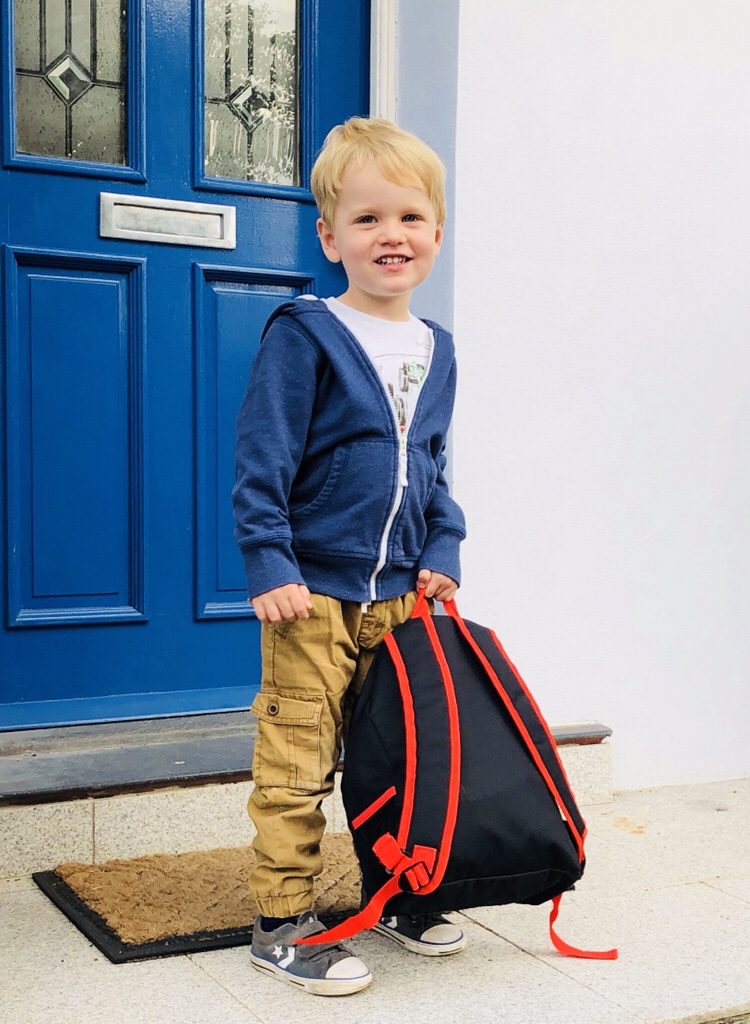 Another good idea is to read story books about nursery to them, as this will help them become even more comfortable with what's going to happen and help ease their nerves.
Go to the introduction day when they are starting nursery
Many nurseries offer an introduction day where children can come in and meet their teachers as well as other potential classmates. Some also offer sessions where your child can settle in. The first session usually allows you to stay with them and the second will allow you to stay for a short amount of time, allowing your child to get used to being apart from you slowly but surely.
By watching your child happily play with other children and get along with their teachers, you can also diminish any of your own worries about them starting nursery. The idea is to help both of you become more comfortable with the idea of being apart and help your child understand the types of activities they'll be doing so that they feel less overwhelmed of what is to come. It's often fear of the unknown that makes settling into nursery all the more difficult so a taster session should definitely help.
Get your child used to being looked after by others before starting nursery
In the upcoming weeks before your child is starting nursery, arrange some time where your child is left to be looked after by someone else. This could be a family member or even a friend. This will help your child get used to different people taking care of them in different ways.
It will also help them with separation anxiety as they will begin to learn that you will always come back to them after they have spent time away from you. You may find that your child is perfectly fine with this arrangement. Just give it some time and be consistent.
As with any big changes in your child's life, preparation is always key, so be sure to follow this advice and you should both be absolutely fine!
How did I do?
Did you enjoy this post? Why not hang around and read a few more whilst you're here. If you want to read some more of my usual kind of stuff, head over to my Mum Life section. You'll find all things parenting with a tongue-in-cheek twist. Or if you want some days out and UK family holiday inspiration, click on the Travel section.
If you like a bit of social media madness, pop over to my Facebook page. You'll be able to have a laugh at what ridiculousness goes on in my house with three very small boys on a daily basis. Warning – there is often sarcasm, and usually swearing. There are also great travel reviews and some AWESOME giveaways. Feel free to join my Twins, Tantrums and Cold Coffee – Shits and Giggles Parenting Group too, where everyone shares their hilarious stories.
If you like what you see, how about you check me out on Pinterest, and Twitter and Instagram too.
And if you want to work with me, feel free to give me a shout here or at helen@twinstantrumsandcoldcoffee.com and I'll get back to you.