Reading is a fundamental skill that opens ways to a creative mind, knowledge, and long lasting learning. But how do we enhance reading skills in kids?
This is a collaborative post
As parents, teachers, or guardians, we understand the importance of improving this ability in our kids. In any case, how might we cause the change from learning the ABCs to becoming enthusiastic readers who engage with complicated stories and texts serious and fascinating for youthful students?
Today, we'll take a look at 12 phenomenal tools and exercises that are especially intended to assist youths with further developing their abilities to read. These devices and exercises are fascinating, intuitive, and intended to transform reading into a lifetime love for the youngsters in your life. Allow us to go on this great excursion together to comprehend how we might excite youthful readers and set before them the way to literary inquiry and study.
1. Books, Books, and More Books
Unsurprisingly, a sizable book collection is the most essential instrument for enhancing reading skills in kids. Keep a vast assortment of age-appropriate literature in your home. To foster a culture of reading, it is essential to have books readily available, regardless of the genre: picture books for younger readers, chapter books for middle-grade readers, or young adult novels for older readers.
2. Reading Aloud Can Enhance Reading Skills In Kids
Reading aloud to children is one of the most pleasurable and efficient ways to improve their reading abilities. Establish a family reading ritual that involves reading tales aloud in turns and having discussions about the subjects covered. This exercise develops children's enjoyment of storytelling while also assisting them with understanding.
Your child can improve reading proficiency by LUCA, using personalised learning plans and AI-powered reading recommendations. Using the provided advanced speech recognition to identify the letter/sound pairs that your child finds challenging will help them to improve their pronunciation and their recognition of harder words and therefore improve reading skills in kids.
3. Phonics and Alphabet Tools
The basis of reading is phonics. Get your kids involved in phonics exercises such as learning how to recognise letters, decipher words, and practice rhyming words. Many phonics-based activities and workbooks are available to make learning phonics enjoyable.
4. Educational Apps Can Help Reading Skills In Kids
In the current digital era, educational applications may be effective resources for improving reading comprehension. Numerous applications are made to teach reading phonics, sight words, and comprehension activities in an enjoyable and engaging manner. A prime example of a successful educational application is ABCmouse. It incorporates subject-focused games for kids, including reading, mastering sight words, and improving comprehension skills in a fun and interactive way. Seek applications that parents and instructors have given favorable evaluations.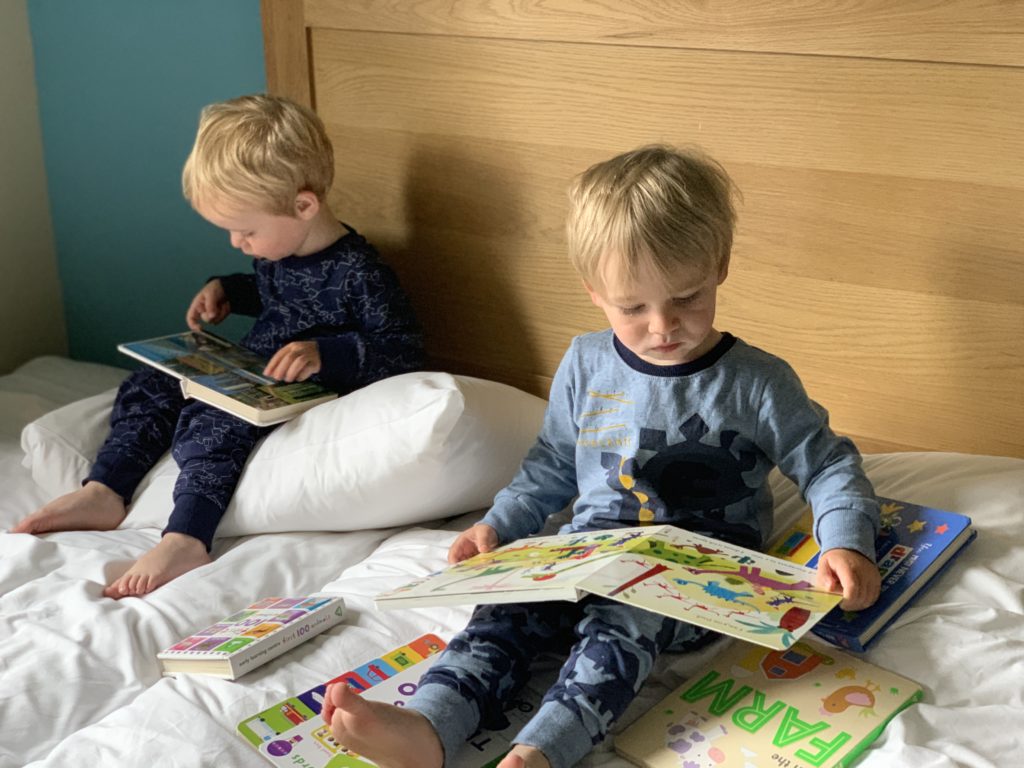 5. Book Discussions and Book Clubs
Encourage children to talk with their friends about the books they have read. Think about forming a children's book club with friends or family. Book discussions promote critical thinking, analysis, and the skill of sharing and listening to the viewpoints of others in addition to improving understanding.
6. Storytelling and Creative Writing
Fostering creativity via storytelling and creative writing is another way to improve reading skills in kids. Encourage children to compose their own stories, using their imaginations alone or drawing inspiration from books they've read. Children who write are able to express themselves more fully and get a deeper comprehension of story structure.
7. Visit the Local Library To Improve Reading Skills In Kids
A wealth of reading materials may be found in the local library. Frequently take your children to the library so they may peruse and choose the books they want to read. To encourage children to read, many libraries also hold kid-friendly reading programs and activities.
8. Educational Board Games
Language- and vocabulary-focused educational board games may be very effective instruments for improving reading abilities. Word search puzzles, Boggle, and Scrabble are among the entertaining games that can help with vocabulary growth and word identification.
9. Vocabulary Building Tools
A child's vocabulary must grow in order for their reading abilities to improve. Invest in resources for expanding your vocabulary, such as workbooks, word-of-the-day calendars, and flashcards. A child's comprehension of difficult literature is improved by learning new terms and their definitions.
10. Regular Reading Time Really Helps Reading Skills In Kids
For children, developing a regular reading schedule is essential. Every day, set aside a specified period of time to read without interruption from screens or other obligations. This practice instills a love of reading in children and helps them form positive reading habits.
11. Celebrate Reading Achievements
Kids are more likely to read if their accomplishments are acknowledged and rewarded. Celebrate their accomplishments when they finish a book or learn a difficult word. This encouraging feedback bolsters their further exploration of the literary world and is a great way to enhance reading skills in kids.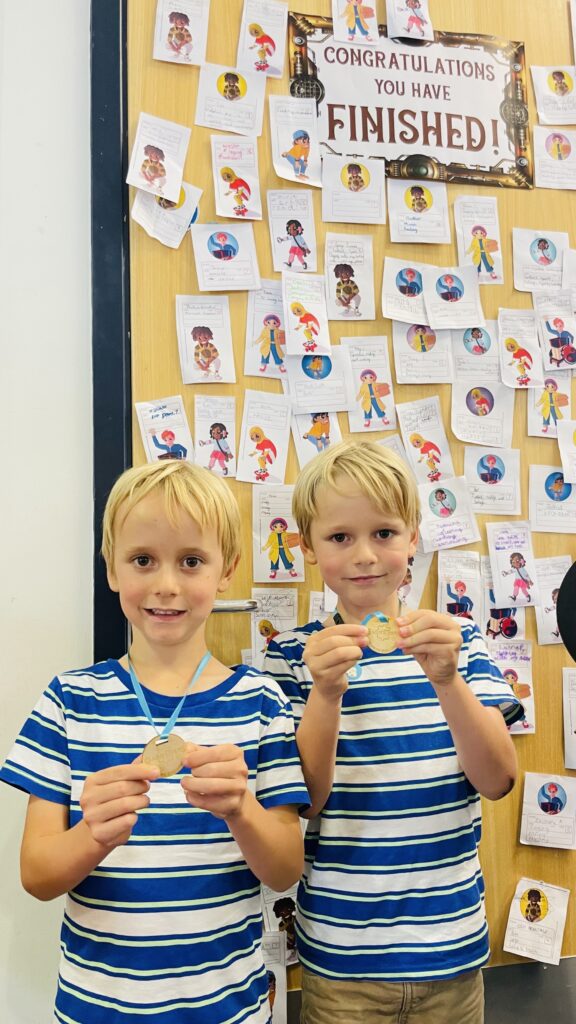 12. Read a Variety of Genres
Introduce children to a variety of genres, including science fiction, fantasy, mysteries, and historical literature. Reading across a range of genres exposes readers to a wide range of writing styles and subjects while also broadening their reading horizons.
Developing children's reading abilities is a complex process that incorporates a wide range of resources and exercises. Crucial elements of this process include giving access to a variety of reading materials, cultivating a love of storytelling, and creating an atmosphere that is conducive to reading. You may give children the lifetime skill of reading and spark their imagination and interest by involving them in interactive reading activities and incorporating reading into their daily routine. Recall that your kid will benefit much from these resources and activities as they progress towards becoming excellent readers. It's a wonderful and enjoyable journey.
How did I do?
Did you enjoy this post? If so, you should check out the 'usual' type of stuff I write. Honest, relatable rants about parenting three young boys. With a touch of swearing and a lot of sarcasm. You'll like it! Check out my Mum Life section or head to my Travel Section for some UK family holiday and days out inspiration.
If you like a bit of social media madness, pop over to my Facebook page where you'll be able to have a laugh at what ridiculousness goes on in my house with three boys on a daily basis. Warning – there is often sarcasm, and usually swearing. There are also great travel reviews and the odd giveaway. Feel free to join my Twins, Tantrums and Cold Coffee – Shits and Giggles Parenting Group too, where everyone shares their hilarious stories.
If you like what you see, how about you check me out on Pinterest, Instagram, Twitter, Threads and TikTok too.
And if you want to work with me, feel free to give me a shout at helen@twinstantrumsandcoldcoffee.com and I'll get back to you.