If you can't go out and are stuck at home, it's hard to come up with new ideas to entertain young children. But here are some activities for preschoolers and younger primary aged children to help you out.
If you read my blog or follow my Facebook page, you may have guessed I'm not really one of 'those' mums who has a whole timetable of 'fun and educational' activities up my sleeve for such times as being stuck at home. I don't tend to have a list of activities for preschoolers on my phone. However much I love a list.
Nope. I can stretch to Duplo, Lego, Mobilo, Play Doh, Kinetic sand (at a push), cutting, sticking, junk modeling from the recycling bin and colouring. Absolutely no painting, messy play, slime, or (heaven forbid) GLITTER in my house. After that little lot is exhausted, it's time for the TV. Netflix and the ridiculous amounts of kids' films I record each Christmas are my saviour. This was the last time I tried painting…
You'll have also noticed that my boys fight. A lot. An AWFUL lot. Like constantly. One out of the three (usually poor Twin Two) is always crying because someone (usually shitbag Twin One) has hit/punched/kicked/scratched/pushed/bitten him.
So I'm in need of some activities for preschoolers to try and get them into. Which doesn't involve bashing the living hell out of each other.
Clearly I have no clue, so have asked my fellow bloggers (who are obviously way better at this type of shizzle than I am) for some ideas. Don't thank me, thank them.
Activities for preschoolers and primary aged children to do at home
Mini family sports/obstacle course around the garden or house, act out favourite stories/puppet shows, make a photo diary for photography skills, cutting skills, writing and sticking. From Anna at Twins and Travels.
Growing your own flowers, fruits and veg. Use plastic fruit containers to create little propagators and grow them from seeds, bulbs and tubers. Talk about how they grow, need sun etc, depending on age. Our playgroup used a caterpillar to butterfly kit last year so might try that at home. Twinkl parents are also offering a free month of educational resources. Our school and playgroup use them so we will definitely be taking advantage of them too. From Lynne at New Mummy Blog.
A science lesson for you with stuff you've probably already got in the house. For example 'Can You Make An Egg Bounce' from Beth at Twinderelmo.
Create a water compass. It's pretty simple to gather supplies, all you need is a shallow dish filled with water, a paper clip, a leaf and magnet. It was a great excuse to get outside and the children had fun looking for colourful leaves. From Jenny at The Gingerbread House.
Use Duplo and do counting and sorting into colours and simple maths. They can also use it to create ball run games and mazes. From Faith at Me Be Geek.
We're on day two of self-isolation and today we've used Wii Sports for PE. It turns out I'm quite good at boxing! From Erica at The Incidental Parent.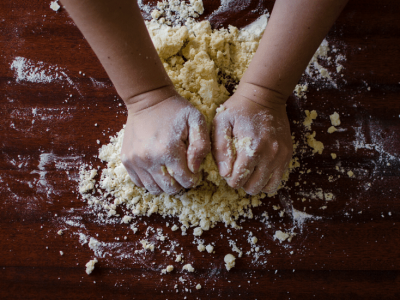 Make a dinosaur sensory activity box using green slime-coloured Gelli Baff. My son loves dinosaurs so it's a really good way of stretching his imagination by creating a habitat for his dinosaurs. For me it's a good way of expanding his vocabulary and exploring new ways to describe things. From Jane at Hodge Podge Days.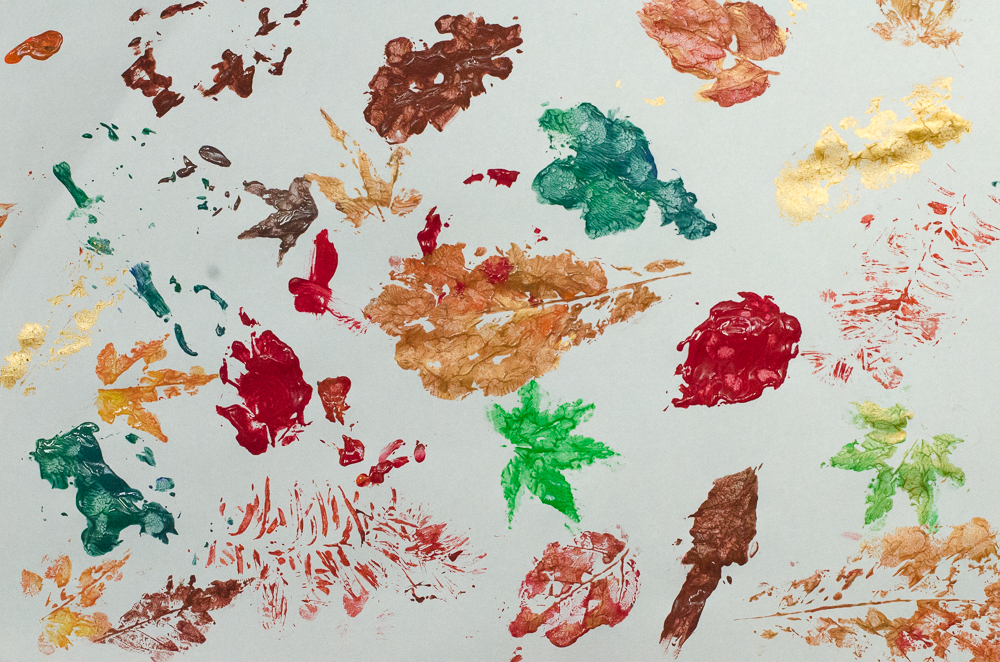 Making hand washing fun by making your own squishy dough soap. By Play and Learn Every Day.
So there you have it, a few ideas to start you off if you're stuck at home for whatever reason. During the first Covid 19 lockdown, there are loads doing the rounds on Facebook, and online. Such as this one. Although I have to admit I don't even know what some of these things are!
Stay safe people! And sane if at all possible…
How did I do?
If you liked this post, why not read Top Websites and Learning Resources for Homeschooling or Keeping Toddlers Entertained At Home? Or have a read of The Best Homeschooling Resources by Children of Wanderlust. And how about you hang around and check out some of my usual tongue-in-cheek type of posts in the Mum Life section. There's all sorts in there from my take on potty training, the lies we tell our kids, the best and worst things about having twins, whether you're a yummy or slummy mummy, and all the stupid things I feel mum guilt over.
If you like a bit of social media madness, pop over to my Facebook page where you'll be able to have a laugh at what ridiculousness goes on in my house with three very small boys on a daily basis. Warning – there is often sarcasm, and usually swearing. There are also great travel reviews and some AWESOME giveaways. Feel free to join my Twins, Tantrums and Cold Coffee – Shits and Giggles Parenting Group too, where everyone shares their hilarious stories.
And if you want to work with me, feel free to give me a shout here or at helen@twinstantrumsandcoldcoffee.com and I'll get back to you.