Christmas in London. It is such an evocative phrase that it is sure to conjure up some wonderful images: huge Christmas trees, glittering and sparkling with tinsel, fairy lights and baubles of all shapes and sizes, the whole a wonderful melange of red, gold and green, against a backdrop of snowy landscapes, cheery crowds and piles of gifts, tables groaning with veritable feasts, and general goodwill and happiness exuding everywhere!
This is a collaborative post.
But London in reality can be a little bit different! How can you make sure that you experience only the magical side of Christmas in London, avoiding the more negative aspects: spending more than you can afford, spending hours on over-crowded public transport and dealing with the crowds that can sometimes seem almost endless? Let us take a look at what your priorities should be when planning your trip.
Close to Shopping
If you can score accommodation close to the main shopping streets, you will save yourself so much time and frustration. You will be able to simply step out of your temporary home early enough to dodge the crowds, stroll to your chosen shop or mall, browse at leisure and get all your shopping done in a timely fashion, with your only real problem being carrying your purchases home!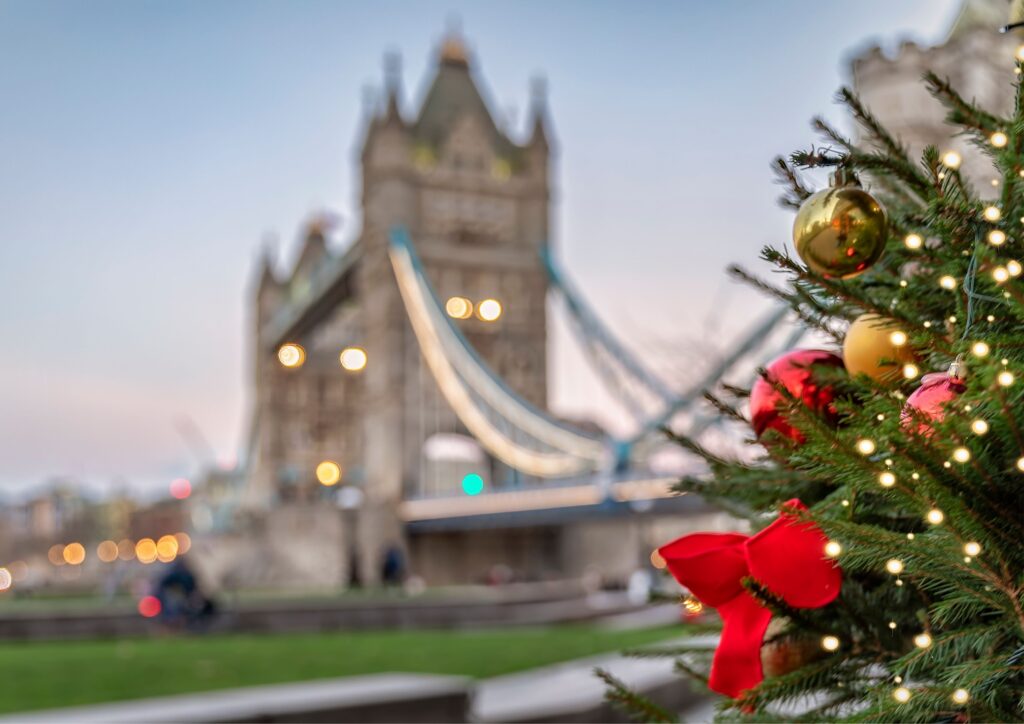 Close to City Centre
Staying in the city centre is a fantastic way to experience the very best that London has to offer. From the cool fresh mornings when there is almost no one else around. To the crowded days, packed lunch cafés, long twilight evenings as the streetlights begin to light up, formal meals at internationally recognised restaurants and even the thumping bass of a seclusive nightclub. It also means that you will be able to enjoy a drink should you so desire – no driving will be needed. And that you do not need to keep an eye out for your last train home. You can also change your mind about being out and about in mere seconds and return to your hotel room or serviced flat in just minutes.
At Christmas time in particular, you will find yourself close enough to enjoy the many events that the city puts on. Some are paid for and many are free for visitors. And they range from the fireworks display on New Year's Eve to various Christmas displays, illuminations and even performances. One that I really want to do is ice skate outside after a visit to the Natural History Museum.
Close to Seasonal Action
So, what is the solution? How can you stay close to the heart of the action in London? The obvious solution is a hotel, but no one wants to skimp at Christmas. So you are torn between an expensive luxury hotel or a cheaper – and somewhat sadder – budget offering. A better alternative is to opt for serviced luxury apartments London which provide the best of all worlds. A reasonable price, accommodation for any number of people from one to eight or so, and the best décor, catering and housekeeping on the market.
Christmas in London is sure to be a memorable experience for your whole family. Make sure it is memorable for beautiful, magical reasons, by investing in a carefully situated home away from home. One that allows you all the freedom to see the best of London in your own time.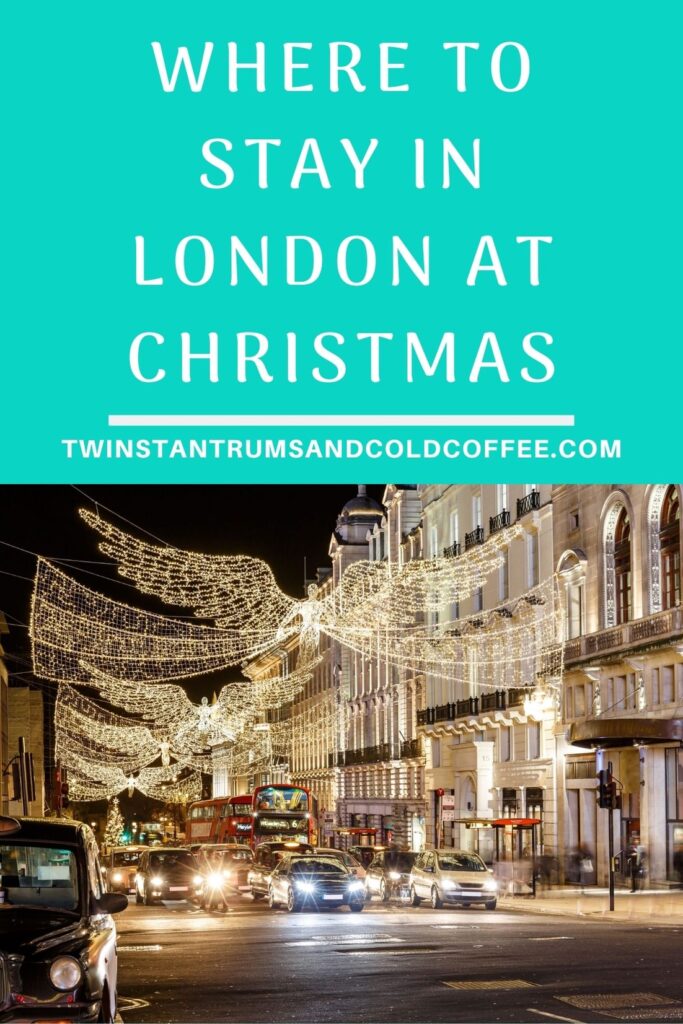 How did I do?
Did you enjoy this post? Why not have a look at some others whilst you're here. Have a look at some of these Christmas posts:
If you want to read some more of my usual kind of stuff, head over to my Mum Life section. You'll find all things parenting with a tongue-in-cheek twist. Or you'll discover lots of UK holiday inspiration and family days out in my Travel Section.
If you like a bit of social media madness, pop over to my Facebook page where you'll be able to have a laugh at what ridiculousness goes on in my house with three very small boys on a daily basis. Warning – there is often sarcasm, and usually swearing. There are also great travel reviews and some AWESOME giveaways. Feel free to join my Twins, Tantrums and Cold Coffee – Shits and Giggles Parenting Group too, where everyone shares their hilarious stories.
If you like what you see, how about you check me out on Pinterest, Instagram and Twitter too.
And if you want to work with me, feel free to give me a shout here or at helen@twinstantrumsandcoldcoffee.com and I'll get back to you.