*We were given a day out at the Summer of Fun at Princesshay in Exeter for the purpose of this review, but opinions, words and pictures are my own.
It's not often you get to check out the insides of a 35 foot long prehistoric sea lizard whilst you're out shopping, but that's exactly what happened when we went to Princesshay in Exeter.
The shopping centre's Summer of Fun activities saw children flocking to the specially-created 'Princesshay Green' to enjoy themselves during the school holidays.
Family fun at Princesshay
A series of free family fun pop-up events has been taking place every Wednesday, Thursday and Friday, and we were invited along to see what it was all about.
Obviously with a dinosaur-mad four year old, the chance to see a giant Pliosaur up close was always going to be a no brainer. So we left the twins at Granny's to make a day of it with their big brother – even getting the train from Plymouth to Exeter to make it more exciting – and had the best day!
Fresh out of the Jurassic oceans, Horace the Pliosaur is 165 million years old and 35 feet long. And located in the shopping centre's Square, he was looking pretty impressive.
Up close and personal with Princesshay's Pliosaur
Children were able to get up close and personal with Horace, cleaning his teeth, massaging his paddles, and even going inside him! Organisers ran sessions for kids and their parents to spend 10 minutes inside the model learning all about the giant sea monster, including a fun film of a Professor who was inside Horace's stomach seeing what he had been eating.
And whilst children waited for their slot, they were able to enjoy lawn games such as giant Jenga and Connect Four. Parents could take part or enjoy the sunshine relaxing on massive bean bags or deckchairs. Definitely a great way to distract them from shopping for a bit (the kids, not the parents, but guess it works for both!)
Throughout the summer there have been different activities each week to keep families and shoppers entertained. The fun has included a nine hole mini golf course, pirate acts, rock climbing, hula hoop workshops, Flotsam circus skills sessions teaching youngsters how to juggle or spin a plate, a balloon show, and Horace the Pliosaur.
Wayne Pearce, Centre Director for Princesshay, said: "We're thrilled to transform Princesshay Square into Princesshay Green this summer providing entertainment and activities during the school holidays.
"We've partnered with some great organisations to put together a huge mix of activities so there is something for everyone to enjoy."
Leisurely lunch at Lloyds Lounge
Once we could drag the four year old away from Horace and Jenga, we headed for lunch at Lloyds Lounge just around the corner from Princesshay Square.
Having three boys under four, eating out as a family rarely happens. In fact it never happens. It's just not an enjoyable experience with two year old twins who don't like to be constrained in a high chair anymore, but also won't sit still.
So to spend a leisurely lunch with just the four year old was amazing. Obviously we came armed with a tablet for when it all started to go pear-shaped (we're not STUPID!) but we ended up staying for nearly two hours which was way longer than we planned.
The staff couldn't do more for us, basically coming up with a make-shift meal for our fussy eater, and ensuring our wine glasses were topped up. Yes that's right, we drank WINE. During a midweek lunchtime! (Now you know why we brought the tablet). We even had actual conversations. The food was delicious and I could have quite happily spent all afternoon there. We worked out that was probably the first lunch we've had in a proper restaurant since having the twins so we made the most of it.
A spot of shopping followed, miraculously with no whinging (from either the four year old or the Other Half), and a train ride home topped off a great day.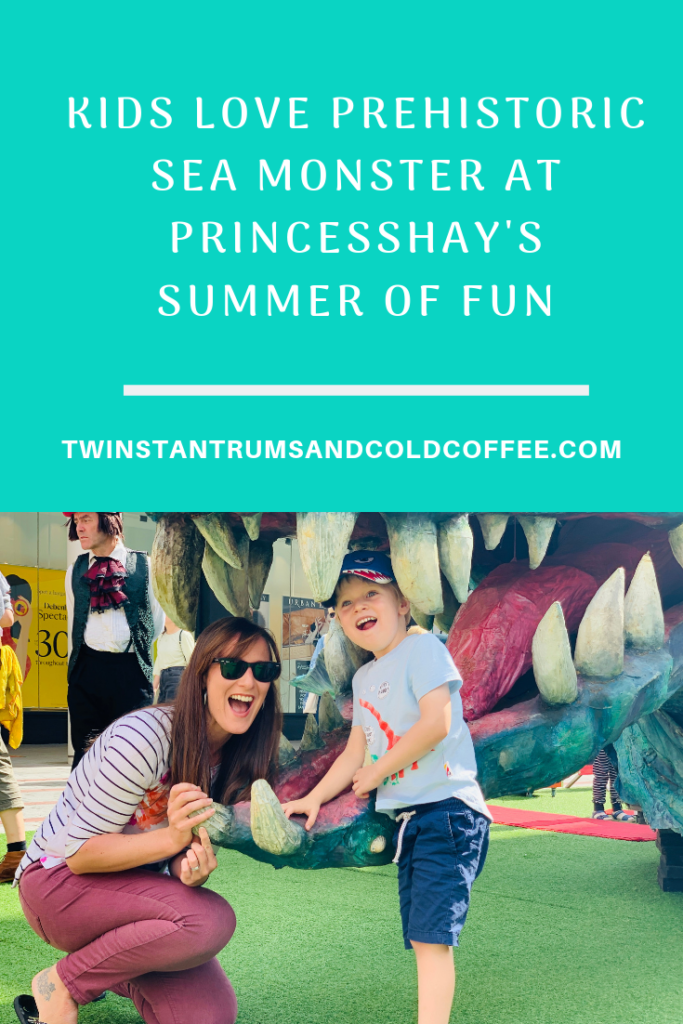 How did I do?
Did you enjoy this post? You might like some of my others ones on days out or travel. Have a read about a family day out at Powderham Castle in Devon, or Elmer the Elephant's Big Parade. Or look at my travel reviews of Glynn Barton farm stay in Cornwall, or Why a holiday to Bluestone is awesome with another family. And keep an eye out for the latest Local Stuff here.
If you like a bit of social media madness, pop over to my Facebook page where you'll be able to have a laugh at what ridiculousness goes on in my house with three very small boys on a daily basis. Warning – there is often sarcasm, and usually swearing. There are also great travel reviews and some AWESOME giveaways. Feel free to join my Twins, Tantrums and Cold Coffee – Shits and Giggles Parenting Group too, where everyone shares their hilarious stories.
And if you want to work with me, feel free to give me a shout here or email helen@twinstantrumsandcoldcoffee.com