Summertime is the perfect opportunity for a family holiday. With the kids out of school and the weather being (usually) glorious, it's the perfect time to explore all that the UK has to offer. But what happens if you need to look at a staycation on a budget?
This a collaborative post
In the below post, Your Debt Expert shares with us their top tips for how to save money on your family staycation without sacrificing the fun. Through delivering the latest debt solutions available such as Debt Management Plans (find out more), Your Debt Expert helps thousands of families become debt free each year.
But as anyone with children knows, holidays can be expensive. So how can you enjoy a summer holiday in one of these top UK staycations without breaking the bank?
Here are our top 8 tips for a staycation on a budget
1. Plan your staycation in advance
Planning a family holiday can be a lot of work, but it's worth it to take advantage of early bird discounts and special offers. Make sure to sign up for newsletters from family-friendly attractions and accommodation providers so you don't miss out on any deals. Once you've booked your travel and accommodation, start looking into activities that everyone will enjoy. If you're looking for a staycation on a budget, there are plenty of free or low-cost activities to keep the whole family entertained. With a little planning and preparation, you can have an unforgettable family holiday – without breaking the bank.
2. Take advantage of free activities
There are plenty of free activities you can enjoy as a family during the summer holidays. Visit your local parks and playgrounds, go for long walks in the countryside or explore one of the many free museums and galleries across the UK.
3. Pack your own food for a staycation on a budget
Eating out with the family can be one of the biggest expenses when on holiday. To save money, try to pack your own food for picnics and days out. This will also help to reduce the amount of rubbish you generate while on holiday.
4. Travel during off-peak times
One of the best ways to save money on travel is to avoid peak times. If you can travel during the week or outside of school holidays, you'll often find that accommodation and attraction prices are much cheaper. This can be a great option if you have flexibility with your dates. If you're travelling with family, it's also worth considering a staycation. There are often plenty of activities and attractions to keep everyone entertained, and you won't have to worry about expensive flights or long-haul journeys. Whatever option you choose, remember that off-peak times can be a great way to save money on your next trip.
5. Look for family-friendly accommodation
There are lots of different types of family-friendly accommodation available, from camping and caravanning to self-catering cottages and apartments. Choose accommodation that best suits your family's needs and budget. Then that hope of a staycation on a budget can become a reality.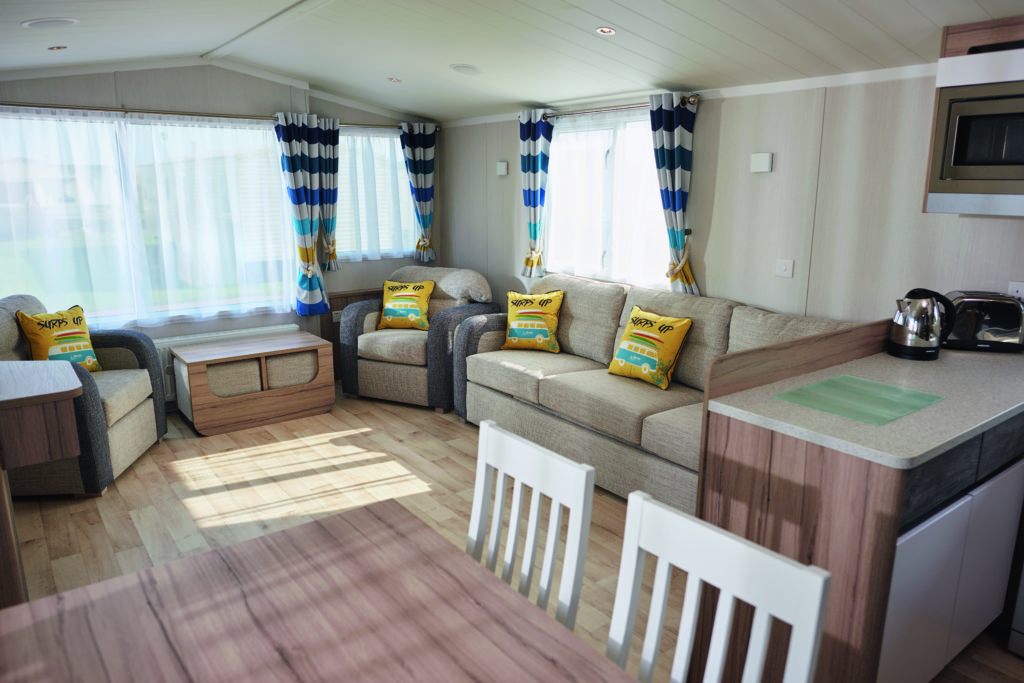 6. Find attractions with family discounts
Many attractions offer family discounts or special rates for children. To find out if an attraction has a family discount, simply ask when you arrive or check their website in advance.
7. Take advantage of kids' clubs
If your accommodation offers a kids' club, make use of it! This can be a great way to keep the little ones entertained while you enjoy some well-deserved adult time.
8. Use public transport for a staycation on a budget
If you're travelling around the UK, using public transport can often be cheaper and more family-friendly than driving. Plan your journey in advance and take advantage of any discounts or special offers that may be available.
By following these tips, you can enjoy a wonderful family staycation without breaking the bank. So what are you waiting for? Start planning your trip today!
How did I do?
Did you enjoy this post? Why not hang around and read a few more whilst you're here. If you want to read some more of my usual kind of stuff, head over to my Mum Life section. You'll find all things parenting with a tongue-in-cheek twist. Or if you want some days out and UK family holiday inspiration, click on the Travel section.
If you like a bit of social media madness, pop over to my Facebook page where you'll be able to have a laugh at what ridiculousness goes on in my house with three very small boys on a daily basis. Warning – there is often sarcasm, and usually swearing. There are also great travel reviews and some AWESOME giveaways. Feel free to join my Twins, Tantrums and Cold Coffee – Shits and Giggles Parenting Group too, where everyone shares their hilarious stories.
If you like what you see, how about you check me out on Pinterest, Instagram and Twitter too.
And if you want to work with me, feel free to give me a shout here or at helen@twinstantrumsandcoldcoffee.com and I'll get back to you.