This is a collaborative post, so I may have received payment for including one or more of the links it contains about physical activities at home.
Regular physical activities are an essential part of general health, particularly for growing kids. Being physically active improves a person's physical wellbeing. It also provides emotional and cognitive benefits such as improving mental health and attention span.
Children under six should remain active throughout the day. Teens and older children should engage in physical activities for at least 60 minutes daily. Although schools and sports encourage kids' physical activities, it can be challenging to replicate the same at home. The following are some ways you may use to enhance physical exercises at home.
Set a goal for different physical activities at home
Educate your kids on the benefits of engaging in physical activities at home and regular exercises. It can help reduce mum guilt when you see your kids putting in effort to engage in physical activities. After having a conversation with your kid, get their response on goals they would like to achieve. A child can be motivated towards long-term health habits by achieving small and incremental goals. Like my five year old's online Taekwondo lessons. The physical plans may include:
Increasing the number of jumping squats and jacks they can perform.
The duration they can hold a plank.
You can browse various forms of workout challenges online for different fitness levels and ages. Consider hanging a chart containing daily workout goals and the progress made. Indoor workout challenges may be facilitated by the availability of a single storey extension if you have not installed a gym. Because let's face it, how many of us have one of those in our homes?
Be creative
Variety is crucial for children to enjoy regular exercises. Enquire about the practices your children love the most. Ensure that you interchange the activities to avoid monotony and boredom. The activities may include bike riding, walking, dancing, playing outside, yoga, interval running, and body weight. Each family member can choose a different activity. Ensure you select other activities daily from various choices made.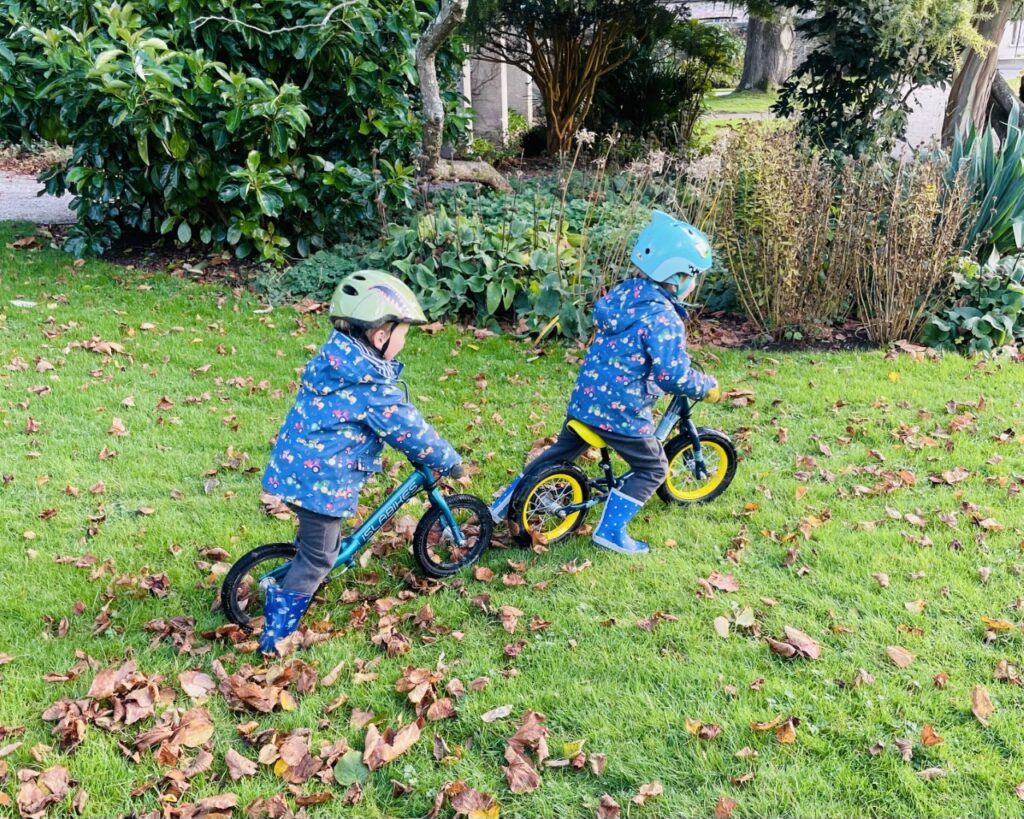 Turn to online resources for ideas of physical activities at home
Although screen activities can be a significant hindrance to physical activities, online platforms may be the best tools for finding various activities to engage in at home. It would help if you took advantage of multiple resources available online. The availability of technologies such as phones and computing devices enables a person to stream various guides available on the internet.
There are free online resources available for different age groups. They provide meaningful and movement videos, downloadable learning items, and ideas for off-screen activities.
Prioritise family exercises
Setting up as an example is the only way you can influence and motivate your child to engage in physical activities. A family is an essential factor in influencing a child's choice. You should also participate in exercises as much as possible. Do not just expect your kids to do it on their own.
Participate in a family walk or bike ride, workout sessions, or playing ball. You may also join your child in video-led yoga. When you set your child's goal, ensure you set yours too.
Regular exercise is crucial in a person's health regardless of their age. Engaging in family exercises creates unity and enables the family members to embrace each other. As a parent, ensure your child remains physically active as they grow. The above tips can be of great help in planning various exercises.
How did I do?
Did you enjoy this post? Why not hang around and read some more. You might like The Best and Worst Bits of Lockdown, or 10 Things I Never Thought I'd Let My Children Do. If you want more funny real-life parenting head to my Mum Life section. Or for UK travel and day out inspiration click on my Travel Section.
If you like a bit of social media madness, pop over to my Facebook page where you'll be able to have a laugh at what ridiculousness goes on in my house with three very small boys on a daily basis. Warning – there is often sarcasm, and usually swearing. There are also great travel reviews and some AWESOME giveaways. Feel free to join my Twins, Tantrums and Cold Coffee – Shits and Giggles Parenting Group too, where everyone shares their hilarious stories.
And if you want to work with me, feel free to give me a shout here or at helen@twinstantrumsandcoldcoffee.com and I'll get back to you.