Lipedema is a chronic condition where excess fat builds up in the lower half of your body. When this happens, you may feel an unusually high amount of fat in your buttocks and legs, opening doors to several problems.
This is a guest post in collaboration with Alycia Coloma.
Apart from affecting your appearance and confidence, lipedema can also cause various physical health issues that include but are not limited to pain, impaired mobility, and swelling through the buildup of lymphatic fluid.
To help you steer clear of these challenges, here are five ways to manage your lipedema to make way for a happier life.
1. Turn to Compression Therapy to help lipedema
For some, suffering from lipedema is a rude awakening to the toxicity of the body positive movement. When your lower body has an unusually fatty appearance, you cannot love your figure despite trying your best. The fact that the condition also causes several health issues only makes you want to get rid of this excess accumulation of fat as soon as possible.
That is where looking into compression therapy can help. When you wear specially-structured garments or wearable sets, the compression from these solutions prevents fat from building up on your lower body. This allows you to seek relief from lipedema symptoms and lets you live everyday life without invasive approaches.
2. Consider massage therapy
Similar to compression therapy, massage therapy also works as a noninvasive approach. The targeted touch and pressure that you get from a specialized massage prevents the buildup of excess fat in the lower half of your body and alleviates the challenges of lipedema. You can use citrus body oil to reduce inflammation and induce a soothing feeling for further comfort.
This massage is referred to as manual lymphatic drainage therapy, and you should remember this label to ask your massage therapist if they can perform this treatment on you. This not only acts as an alternative management technique for lipedema but also stands out as one of the best ways to treat yourself.
3. Control your diet to help the effects of lipedema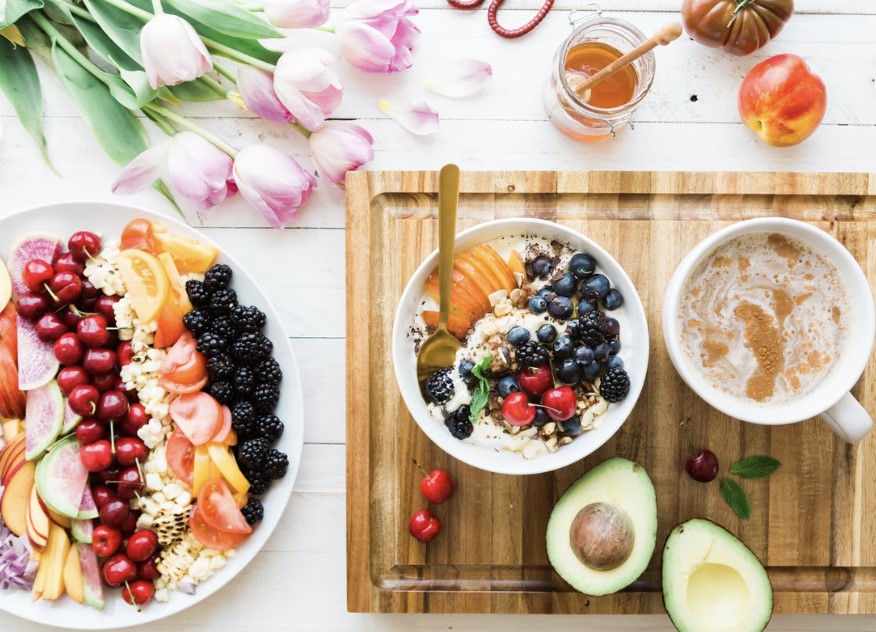 A controlled diet can also alleviate the effects of lipedema. Instead of allowing you to eat only a handful of foods for the rest of your life, this approach only requires you to let go of a few things that are a health hazard for lipedema patients. This includes processed foods that contain high sodium, sugar, and fat content.
You may go for brightly-colored vegetables and fruits in terms of foods you should eat, and whole foods and lean proteins are also good options. While you should have yogurt, cutting down on dairy and looking into coconut milk or almond milk boxes can also help your lipedema management.
4. Get regular exercise
Suffering from lipedema can also pose the frustrating challenge of a modified appearance to the table. The physical issues of pain and mobility only dial it up further. You can reduce these effects by getting regular exercise to build your confidence and stay away from pain and mobility issues.
By following easy ways to get into exercising, you can adopt this routine without any issues. The recommended exercises for lipedema patients include strength training, running, and aerobics. But you can reach out to an online personal trainer to consider your options and build a regime that works for you. This helps you keep your lipedema signs at bay.
5. Explore liposuction options
For lipedema patients who cannot control the excess fat accumulation through alternative therapies, healthcare providers may suggest specialized liposuction. But instead of cosmetic surgery, this liposuction method is highly targeted and only performed in situations where alternative treatments are not working.
It is also because liposuction is an invasive surgery and requires sufficient downtime, and this refers to needing bed rest and proper care during the recovery process. Due to these reasons, liposuction is often the last resort for treating and managing lipedema.
Keeping these approaches in mind allows you to try these practices in your comfort. This also increases your chances to keep your lipedema challenges under control and leads you to live a happy life despite the issues that the condition brings to the table.
How did I do?
Did you enjoy this post? Why not hang around and read a few more whilst you're here. If you want to read some more of my usual kind of stuff, head over to my Mum Life section. You'll find all things parenting with a tongue-in-cheek twist. Or if you want some days out and UK family holiday inspiration, click on the Travel section.
If you like a bit of social media madness, pop over to my Facebook page. You'll be able to have a laugh at what ridiculousness goes on in my house with three very small boys on a daily basis. Warning – there is often sarcasm, and usually swearing. There are also great travel reviews and some AWESOME giveaways. Feel free to join my Twins, Tantrums and Cold Coffee – Shits and Giggles Parenting Group too, where everyone shares their hilarious stories.
If you like what you see, how about you check me out on Pinterest, Instagram and Twitter too.
And if you want to work with me, feel free to give me a shout here or at helen@twinstantrumsandcoldcoffee.com and I'll get back to you.