If you try to decide where you should travel next and Switzerland has crossed your mind, you are at the right place. The country is a great destination because it offers a great variety of activities to do and landscapes to see. So here are some fun things to do in Switzerland that you might not have thought about.
This is a collaborative post.
Before getting into the specifics, we should cover the basics.
Switzerland is located in the centre of Europe.
It is a landlocked country as it is surrounded by Italy, France, Germany, Austria and Liechtenstein.
Its capital is a mediaeval city called Bern.
The official languages of the country are German, French, Italian and Romansh.
The currency in Switzerland is Swiss franc.
Now, are you ready to learn a few things about the must-see attractions in Switzerland?
Fun things to do in Switzerland
1. Visit the Alps
The Alps is the highest mountain range in Europe, and it stretches in eight different countries; France, Switzerland, Monaco, Italy, Liechtenstein, Austria, Germany, and Slovenia. You can take full advantage of the spectacular view and the amazing landscapes of the Swiss Alps by going to one – or more – of the ski resorts there. The most popular ski resort is in Zermatt. If you are looking for a more idyllic and calmer place, you should go to Saas-Fee.
You can book a room there with Erna Low so that you can not only put your skiing skills to the test but also enjoy a variety of fun apres-ski and nightlife activities. Even if you don't like winter sports, there are so many cool bars and events, like concerts and parades, that it is impossible not to have fun. This has to be at the top of your list of things to do in Switzerland.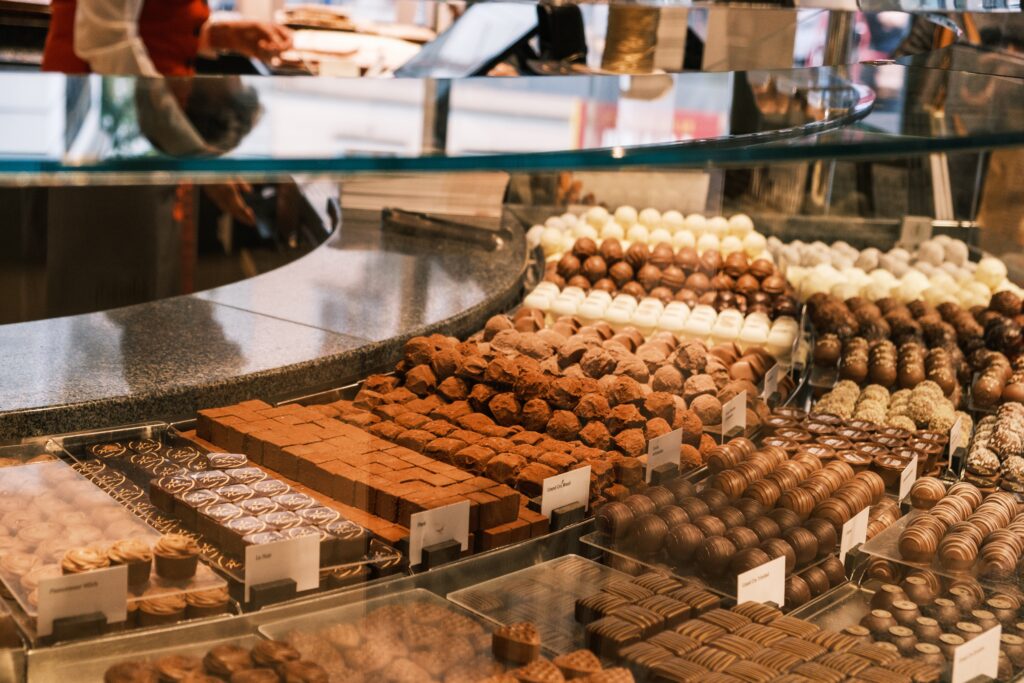 2. Taste some of the best chocolates in the world
Have you heard of the chocolate brand Toblerone? Have you ever tried a Lindt chocolate? If you answered yes to the questions above, you know that we are talking about high-quality chocolate. Both Toblerone and Lindt were made — and they are still produced — in Switzerland. Besides tasting the original Swiss chocolates, you should definitely visit the Lindt Home of Chocolate in Kilchberg and Maison Cailler in Broc, where you can see how chocolate is made and taste the sweet creations.
3. Learn everything there is to know about cheese
Let's talk about something savoury now! Do you like cheese? If yes, you should definitely go to the mediaeval town called Gruyères. If you are a true cheese lover, the name of the town is familiar. The Gruyère cheese was named after this town. You can take a tour at La Maison du Gruyère, which is a cheese factory, and not only learn how the Gruyère cheese is made but also taste some of the specialities of the factory. A must of things to do in Switzerland, I'd say.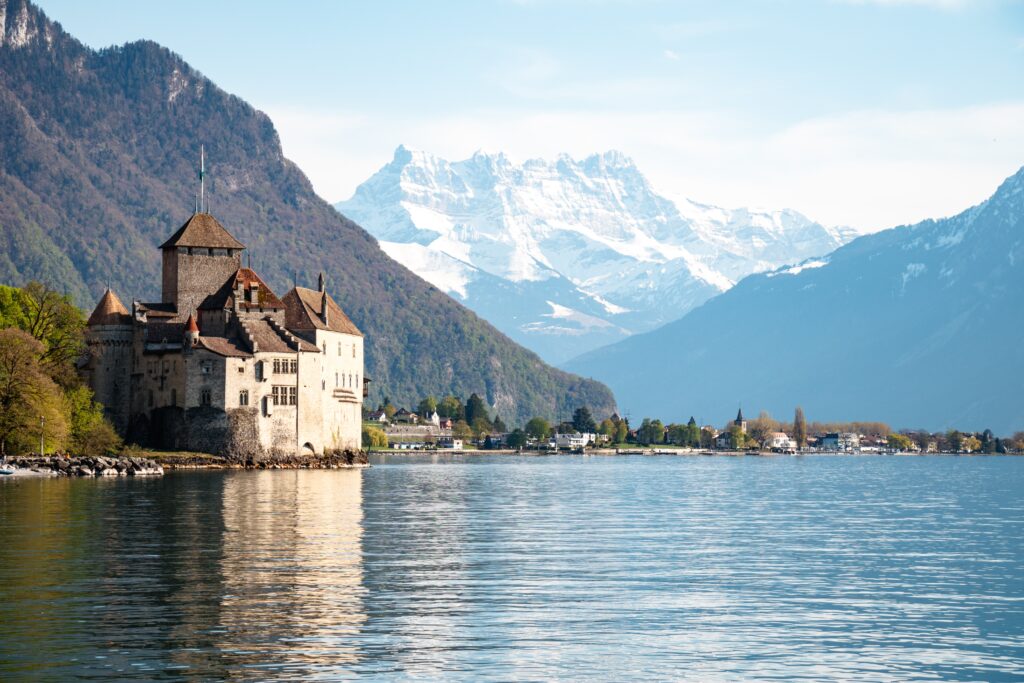 4. A quick trip to Château Chillon
There are many castles in Switzerland, but Château Chillon is the most visited castle in the country. Why? The castle was built on the edge of the island of Chillon. To be more specific, it is on a limestone rock protruding to Lake Geneva. The first historical record of the castle dates back to 1005, which hints at the rich history it carries.
How did I do?
Did you enjoy this post? Why not hang around and read a few more whilst you're here. If you want to read some more of my usual kind of stuff, head over to my Mum Life section. You'll find all things parenting with a tongue-in-cheek twist. Or if you want some days out and UK family holiday inspiration, click on the Travel section.
If you like a bit of social media madness, pop over to my Facebook page. You'll be able to have a laugh at what ridiculousness goes on in my house with three very small boys on a daily basis. Warning – there is often sarcasm, and usually swearing. There are also great travel reviews and some AWESOME giveaways. Feel free to join my Twins, Tantrums and Cold Coffee – Shits and Giggles Parenting Group too, where everyone shares their hilarious stories.
If you like what you see, how about you check me out on Pinterest, Instagram and Twitter too.
And if you want to work with me, feel free to give me a shout here or at helen@twinstantrumsandcoldcoffee.com and I'll get back to you.