We've all been there – you're walking home from school and one of your kids trips over and grazes their knee. Cue lots of tears and the demand for a plaster immediately. Being prepared with a first aid kit for kids may seem overly organised but it can actually be a godsend if one of the children bumps their head at the park or gets stung by stinging nettles. It is something you could keep in your car, in a bag or under your buggy.
Disclosure: this post contains affiliate links I may receive payment for. It does not affect what you pay.
So, what is on our list of essentials for a first aid kit for kids? Obviously you can buy pre-made ones with some basics in but you may want to personalise one to suit your own kids ages and needs.
Plasters
Kids love a plaster don't they? Even for the teeny-tiniest of scratches. I always try and keep a pack of mixed sized, waterproof plasters in my first aid kit. Whether it's for a grazed knee or a a cut on the finger – plasters are great at covering up the wound and taking their mind off of the injury. And if they are plasters with pictures on, well then you're flipping Super Mum to them!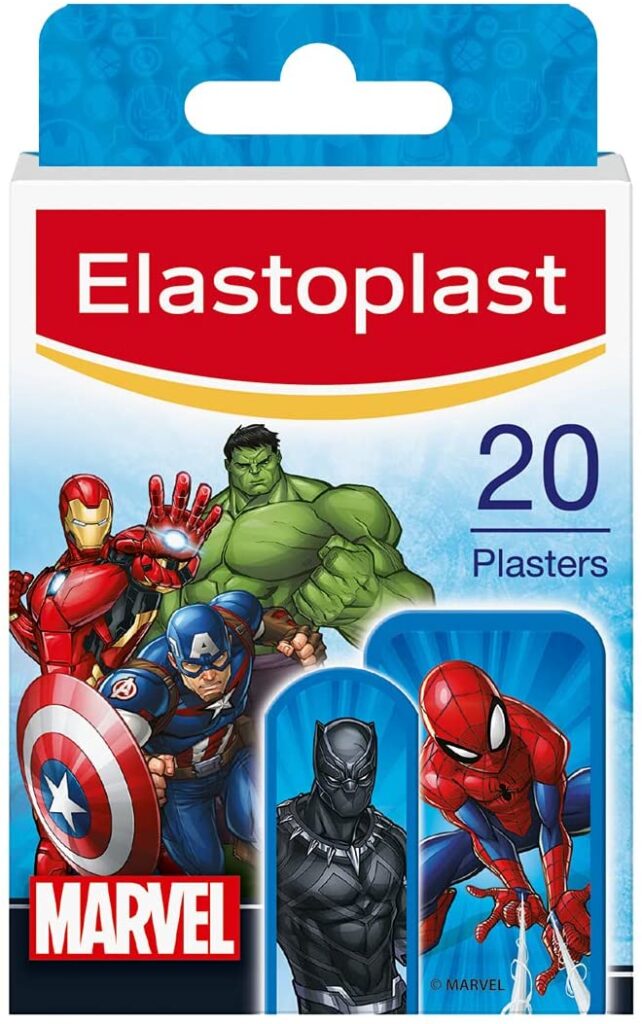 Wipes
If you have a pack of baby wipes in your kit they'll work well for many things from cleaning dirty hands to wiping snotty noses, anti-bacterial wipes are even better if you are dealing with a scrape or a graze.
Infant Suspension
Good old Calpol! Where would we be without it? Carry a box of sachets of Calpol (or a similar brand) around as they take up less space than a bottle. So, if your child suddenly doesn't feel well, gets a toothache or hurts themselves they can have some medicine to numb the pain.
Wound Wash
Wound wash comes in a small spray bottle and is perfect for spraying on to cuts and grazes to wash away any dirt and germs that may be lurking.
Benadryl
Benadryl is good for hayfever sufferers but also for insect bites and allergic reactions too. Some children often react badly to bites and stings and this antihistamine works quickly to relieve any swelling and pain.
Travel sickness tablets
Some children really do suffer with motion sickness so keeping some motion sickness bands in your kit for long car journeys is a good idea. My eldest use them all the time and they're great. Also handy when you're suffering from morning sickness. too. Some paper sick bags could also come in handy.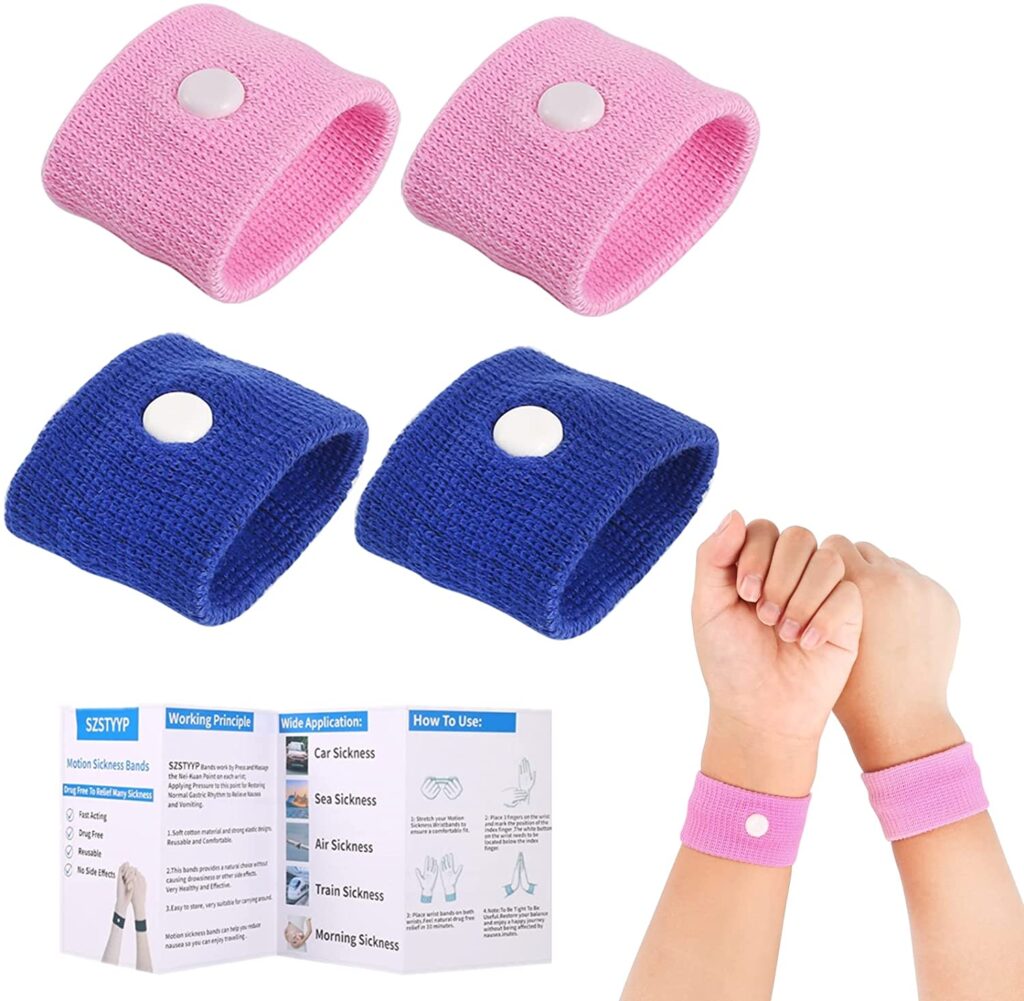 Sun cream
Have some factor 30+ sunblock ready at all times to keep the little ones protected. The sun can burn your skin quicker than you'd think.
Bottle of water
A no-brainer really, good for keeping everybody hydrated and also useful if you do need to wash any wounds clean.
Tweezers
How many times have you tried to pinch out a tiny splinter with your finger nails? It is not easy. A pair of tweezers would be a great addition to your first aid kit for those fiddly little tasks.
Tick removers
Ticks are crafty little buggers and you shouldn't pull them out with your fingers or with tweezers, they need to be removed with a specialist tick remover. These are very small so they can be easily stored in a first aid kit.
Bandage
A stretchy bandage could be useful to keep rolled up in the kit, it could be used on a sprained ankle or to temporarily bandage an arm if necessary.
Savlon
An all rounder – Savlon is good for burns and helps to prevent infections from cuts and grazes.
Koolpak
These handy Koolpak gel packs can be heated up or frozen and used for injuries such as bumped heads and sprains to help ease a bit of the pain.
Thermometer
Okay, so you don't need to carry one round with you, but I really do rate the digital forehead scanner thermometers. They can be picked up pretty cheaply and are very accurate. They also show as red if the temperature is too high and amber when it is slightly over and green for a normal temperature.
This first aid kit for kids should see you through most childhood scrapes, bumps and bruises. And is all small enough to be stored in a bag so you can keep it with you at all times.
Let's just hope we don't need to use it too often!
How did I do?
Did you enjoy this post? Why not hang around and read a few more whilst you're here. If you want to read some more of my usual kind of stuff, head over to my Mum Life section. You'll find all things parenting with a tongue-in-cheek twist. Or if you want some days out and UK family holiday inspiration, click on the Travel section.
If you like a bit of social media madness, pop over to my Facebook page. You'll be able to have a laugh at what ridiculousness goes on in my house with three very small boys on a daily basis. Warning – there is often sarcasm, and usually swearing. There are also great travel reviews and some AWESOME giveaways. Feel free to join my Twins, Tantrums and Cold Coffee – Shits and Giggles Parenting Group too, where everyone shares their hilarious stories.
If you like what you see, how about you check me out on Pinterest, Instagram and Twitter too.
And if you want to work with me, feel free to give me a shout here or at helen@twinstantrumsandcoldcoffee.com and I'll get back to you.