Think Cotswolds and you imagine beautiful golden cottages and quaint quintessential villages. But have you thought about family friendly holidays in the Cotswolds? It is a fabulous place to take the kids!
This is a collaborative post
The Cotswolds covers 800 square miles and five counties – so there is PLENTY to explore and loads of different areas that the children will love.
Whether you want to visit a castle, a lively market town, farm park, walk the stunning rolling hills or do watersports, there is something for everyone in the Cotswolds. Children of all ages will have the best time on a Cotswolds holiday.
If you're looking for the livelier areas, head to places such as Cheltenham, Cirencester, Tewkesbury, Stroud and Witney. Or if some peace and quiet is what you're after (if that's possible with children?), head to the more rural corners. There are plenty to choose from – there's more than 3,000 miles of footpaths, and ancient woodlands and wildflower meadows to explore.
Family Friendly Accommodation in the Cotswolds
Whatever type of accommodation you're looking for, there are some brilliant places to stay for family friendly holidays in the Cotswolds. Whether you're after a posh country house hotel, a country inn, boutique townhouse, glamping, camping or a caravan, there's a huge choice. But the best place to stay with a family in the Cotswolds is a self-catering cottage. Classic Cottages offer some beautiful properties in the Cotswolds that are ideal for kids, and exploring the local area.
As a mum of three young boys, I know full well the benefits of staying in a self-catering cottage when we're on holiday. If I can replicate as many home comforts as possible then I definitely try to! With three children running around the place the main thing we need is space! And that's exactly what you get with your own cottage. The boys can have their own rooms, we're not squashed into a small hotel room, and I can let them bring a bag full of toys from home knowing there is plenty of space to put them.
If you go self-catering, you're not tied to time for meals, you can give the kids the food you know they'll actually eat if they're fussy (like mine!), and you can put them to bed and enjoy your own relaxed meal without them! You can't do that in a hotel. But one of the best bits of self-catering for us is the freedom the boys have to play inside and outside without bothering anyone else. I have three boys aged 6, 4 and 4 – and surprise, surprise, they're noisy! I hate being places where I worry they're interrupting other people. So self-catering cottages are always a winner. They can have their own rooms, and gardens to play in and if you want to take your four-legged friend, there are some fabulous dog friendly cottages to choose from too.
Family friendly days out in the Cotswolds
With so many days out and attractions to choose from, it's no wonder family friendly holidays in the Cotswolds are so popular with parents. Here are some ideas of what to get up to with the children.
Exploring the outdoors
If you're an outdoorsy sort of family, then you've chosen the right place for a holiday. The Cotswolds is absolutely full of brilliant walks even the younger children can manage. Head to Broadway Tower folly for stunning views from the Cotswold Ridge, go horse-riding, or hire bikes and cycle along the miles of quiet bridleways.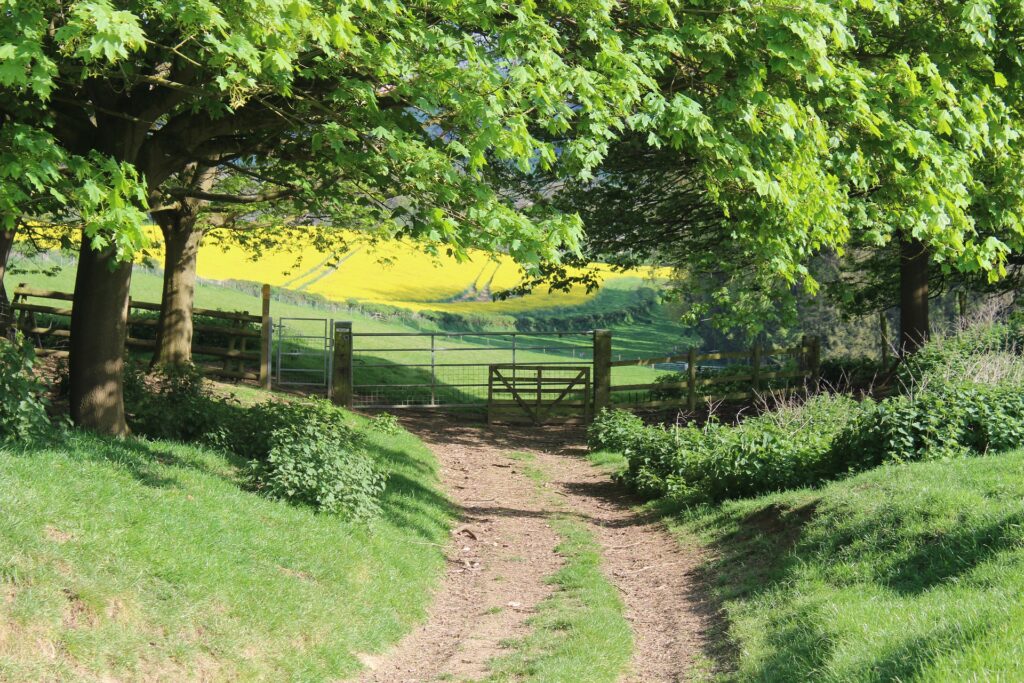 Kilkenny Lane Country Park is a great day out where kids can run around the 50 acre site or head to the play area which features old favourites such as a zip-wire, swings and slides, plus trampolines, hammock swings, a sandpit, willow maze and totem pole.
And the Cotswolds may be miles from the sea, but it doesn't mean you and the children can't enjoy fun on the water. The famous Cotswolds Water Park covers a 42 square mile area and has 180 lakes, so whether you're into swimming, wakeboarding, waterskiing, kayaking, sailing, or paddle boarding, there's a chance to try it out here. There's also a fabulous looking beach and park area with swan pedaloes, an inflatable 'total wipe-out' style AquaVenture park, pedal karts and BBQ hire. So who cares if you're nowhere near the coast when you've got it all here! There's also an open air pool in Cirencester if you fancy a dip.
Castles and Palaces
Kids will love all the castles and museums the Cotswolds has to offer. Top of the list has to be Blenheim Palace. Dubbed Britain's greatest palace, the former home of Sir Winston Churchill is now a World Heritage Site and along with its stunning grounds makes a great family day out.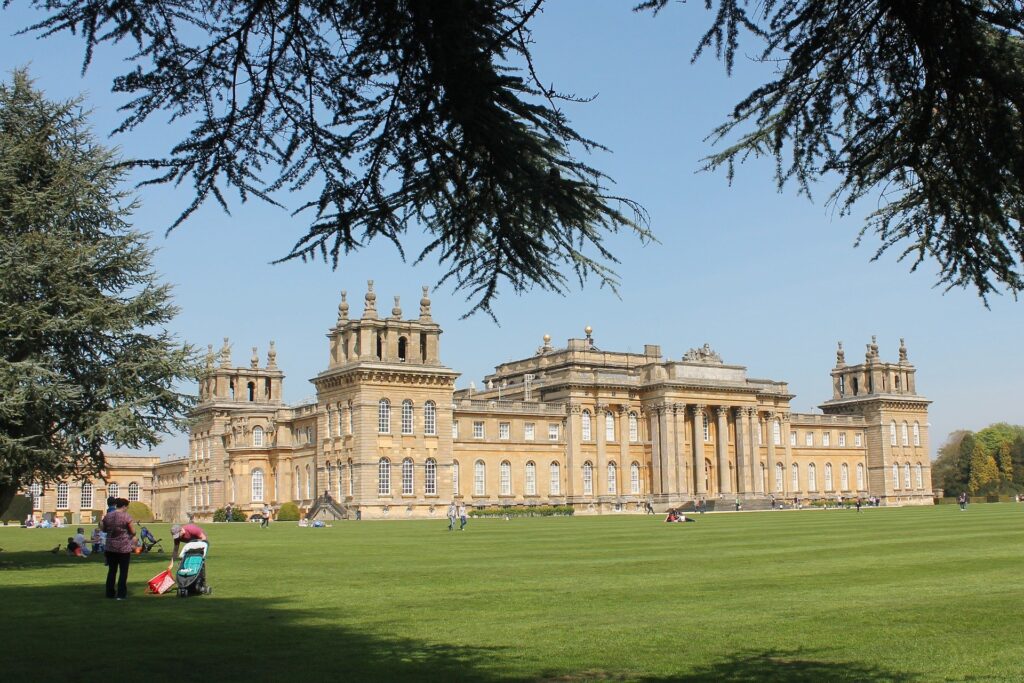 If your kids are into history, other historic places to go in the Cotswolds include Sudeley Castle and Gardens, Berkeley Castle and Gardens, and any of the various National Trust properties including Newark Park, Croome and Woodchester Park.
Museums in the Cotswolds
The Cotswolds is full of fun and interactive museums aimed at children. If they're into cars and buses head to the Oxford Bus Museum, Cotswolds Motoring Museum and Toy Collection or the British Motor Museum.
Play fun interactive games at Tewkesbury Heritage Centre, check out the dinosaurs from the Jurassic period at the Oxfordshire Museum, or find yourself in a recreated Great War trench at the Soldiers of Oxfordshire Museum.
The kids will be fascinated by the Model Village in Bourton on the Water, where the village is replicated and built to a 1/9th scale. And they can also check out a model railway exhibition in the same village.
Animal attractions in the Cotswolds
No family holiday in the Cotswolds would be complete without at least one day at any of the area's wonderful animal attractions. And there are loads of brilliant ones to choose from.
Kids can interact with rare breeds at Adam Henson's Cotswold Farm Park, whilst learning about farming past and present. Meet over 60 different species of Birds of Prey at the Cotswold Falconry Centre, or mix classic fairy tales, animals and adventure play at Fairytale Farm.
If you want to see the only breeding group of King Penguins in England, then a visit to Birdland Park and Gardens is a must. Or head to Crocodiles of the World for the UK's largest collection of crocodiles.
Head to the Cotswolds Wildlife Park and Gardens to get up close to more than 260 species of animals in over 120 acres of parkland. There's animal feeding talks, a train and adventure playground to keep the children entertained all day.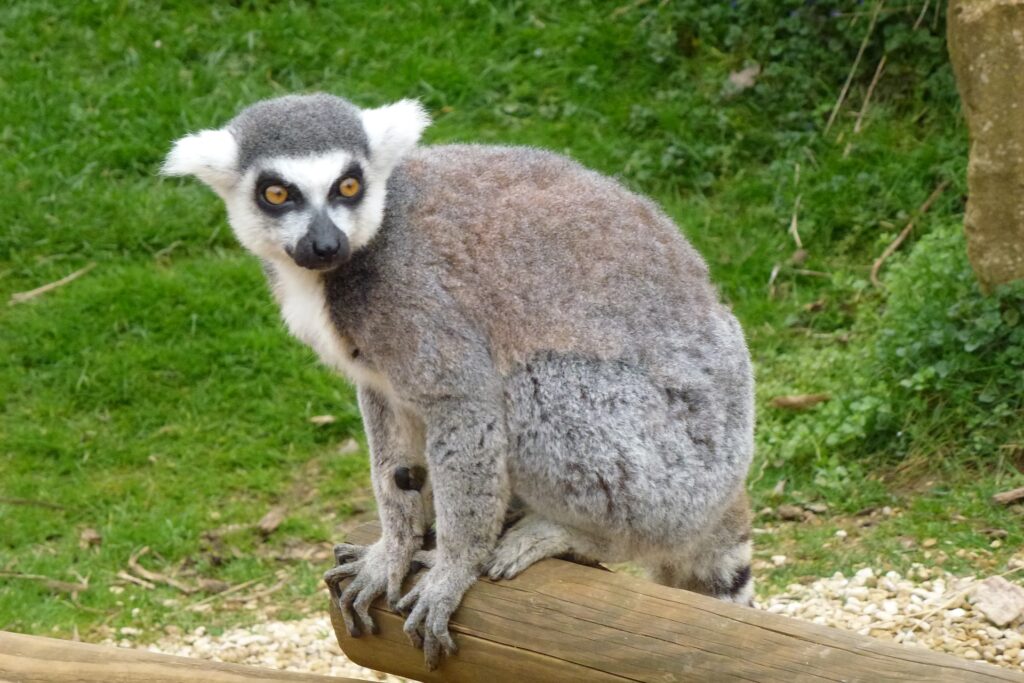 For something totally different, go on a walk with alpacas at Cotswold Alpacas. Or if the kids fancy milking a goat, cuddling a bunny, and feeding pigs and chickens, as well as grooming and riding ponies, take them to Butts Farm Visitor Centre and Farm Shop.
With so many great days out to choose from, stunning locations and beautiful accommodation options, you really need to add family friendly holidays in the Cotswolds to your bucket list!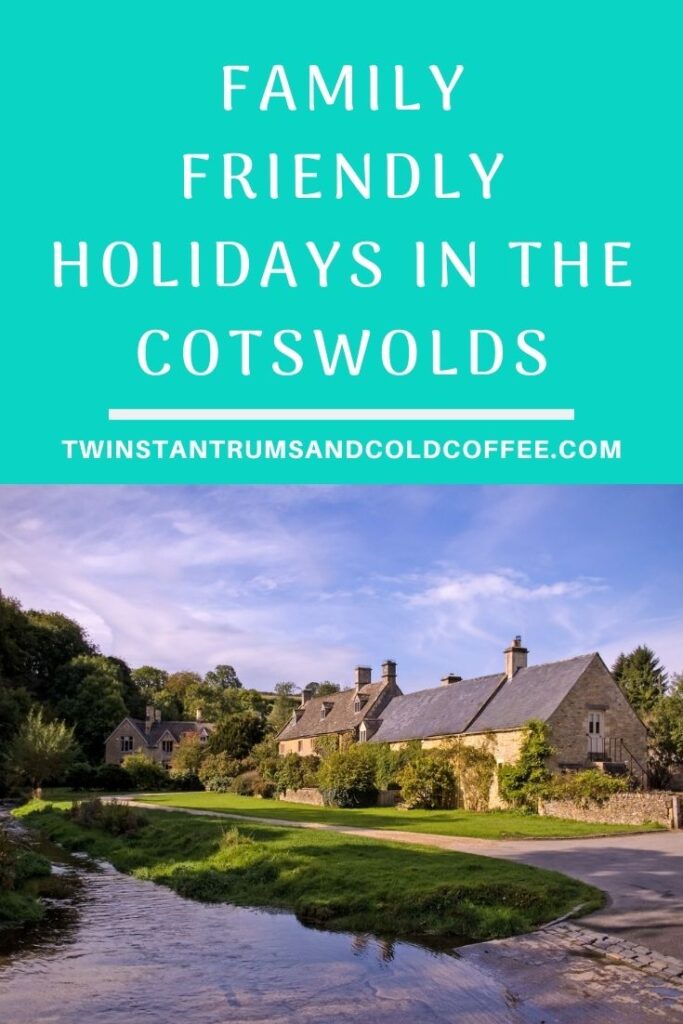 How did I do?
Did you enjoy this post? If you still want more Cotswolds, what about Things To Do In Bath, or head to my Travel Section. You'll find reviews, days out, packing tips, how to keep kids entertained on car journeys and travel essentials for twins. And if you fancy reading more of my usual kind of stuff, head over to my Mum Life section. You'll find all things parenting with a tongue-in-cheek twist. In fact, on the subject of travel, you'll like this one Five Ways A Holiday Is Never The Same After Kids.
If you like a bit of social media madness, pop over to my Facebook page. You'll be able to have a laugh at what ridiculousness goes on in my house with three small boys on a daily basis. Warning – there is often sarcasm, and usually swearing. There are also great travel reviews and some awesome giveaways. Feel free to join my Twins, Tantrums and Cold Coffee – Shits and Giggles Parenting Group too, where everyone shares their hilarious stories.
If you like what you see, how about you check me out on Pinterest, Instagram and Twitter too.
And if you want to work with me, feel free to give me a shout here. Or email at helen@twinstantrumsandcoldcoffee.com and I'll get back to you.