As a mum, it's important to find ways to make learning fun for your kids. And what better way to do that than by incorporating educational activities into your everyday routine?
This is a collaborative post
This blog post will discuss some fun yet educational activities that you can try with your children at home and also provide tips on how to make these activities even more enjoyable for them!
So read on and get ready to learn something new today.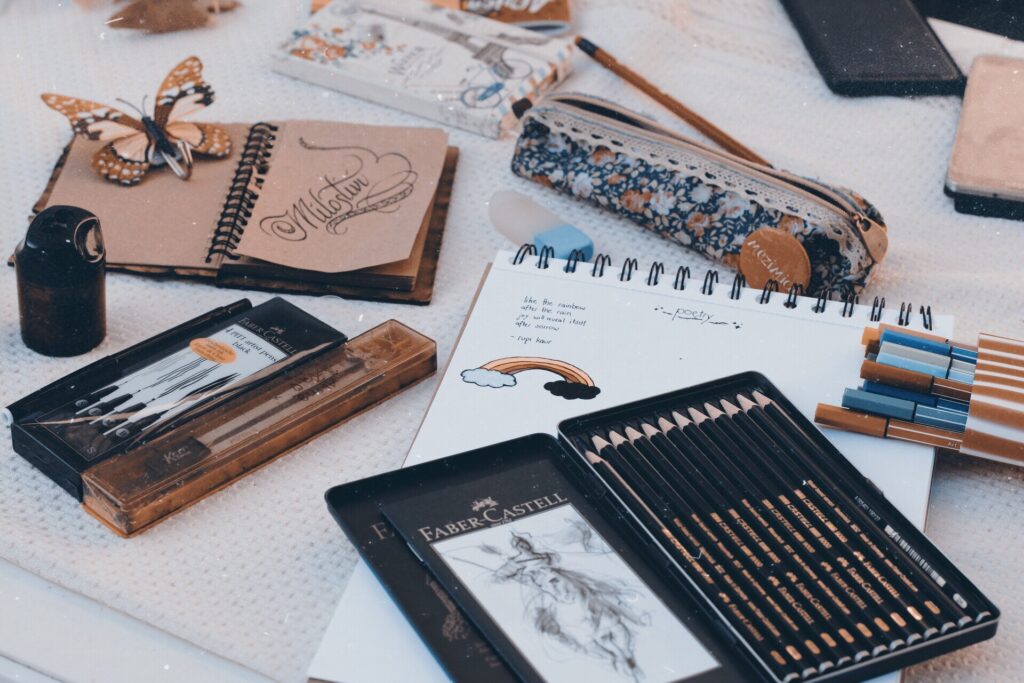 Educational activities to try at home
1. Put together jigsaw puzzles
Jigsaw puzzles are a great way to keep your kids occupied and educate them at the same time. Children are forced to think critically and apply their problem-solving abilities in order to put these puzzles together. Depending on your child's age and ability level, you can choose puzzles of varied degrees of difficulty. Older children can work on puzzles that are more challenging, while younger children can start with puzzles that have larger or fewer parts. If you are short of time to stroll along local stores buy jigsaw puzzles online to have easy access to a wide selection of puzzles ranging from beginner to expert level. Before making a purchase, be sure to read the product descriptions and reviews to ensure that you're getting a quality puzzle that's appropriate for your kids' skill level. Pay attention to the number of pieces, the dimensions of the puzzle, and take into account any special features like a poster or glue to help preserve the finished product. 
2. A Scavenger hunt can be fun
One fun and educational activity that you can do with your kids at home is creating a homemade scavenger hunt. This is a great way to teach them about different items around the house and also get them up and moving. To make this activity even more fun, try hiding small prizes or treats around the house for them to find.
In addition, you can also create a scavenger hunt that requires them to use their critical thinking skills. For example, you can hide items that are all the same color and have them find as many as they can. Or you can hide objects that start with the same letter and see how many they can find within a certain time limit.
3. Arts and crafts are great educational activities
Another great activity to try with the kids is arts and crafts. Not only is this a fun way to spend some time together, but it's also an excellent opportunity for them to express their creativity. And there are tons of different activities you can do depending on your child's age and interests. For example, younger children might enjoy painting or colouring, while older kids could try making their own greetings cards or sculptures.
There are also lots of arts and crafts activities that can be educational. For instance, you can have them practice counting by having them sort beads by colour or count how many pieces they need to complete a puzzle. Or you can help them learn about shapes and colours by having them create their own collages.
4. Board games always go down well
Board games are another great option for fun and educational activities. Not only do they provide entertainment, but they also help kids practice critical skills like counting, strategizing, and taking turns. And there are tons of different games to choose from depending on your child's age and interests. For example, younger kids might enjoy simple games like Candyland or Snakes and Ladders, while older kids could try more challenging games like Monopoly or Scrabble.
There are also lots of board games that can be educational. For instance, you can find versions of popular children's shows like Sesame Street or The Backyardigans that teach basic concepts like numbers and letters. Or you can look for trivia-based games that test your child's knowledge on a variety of topics. If your child is more of a tech guru himself, you could even look for some racing games online!
So there you have it, some fun yet educational activities to try with the kids at home. Hopefully, these ideas will help you create some lasting memories with your children while also helping them learn something new.
How did I do?
Did you enjoy this post? Why not hang around and read a few more whilst you're here. If you want to read some more of my usual kind of stuff, head over to my Mum Life section. You'll find all things parenting with a tongue-in-cheek twist. Or if you want some days out and UK family holiday inspiration, click on the Travel section.
If you like a bit of social media madness, pop over to my Facebook page. You'll be able to have a laugh at what ridiculousness goes on in my house with three very small boys on a daily basis. Warning – there is often sarcasm, and usually swearing. There are also great travel reviews and some AWESOME giveaways. Feel free to join my Twins, Tantrums and Cold Coffee – Shits and Giggles Parenting Group too, where everyone shares their hilarious stories.
If you like what you see, how about you check me out on Pinterest, Instagram and Twitter too.
And if you want to work with me, feel free to give me a shout here or at helen@twinstantrumsandcoldcoffee.com and I'll get back to you.