Going on family adventures is a great way to create lifelong memories with loved ones. But to ensure that everyone is satisfied, it's essential to choose a destination that offers something for everyone. To provide some inspiration, we've rounded up a list of the top destinations for families looking for adventure travel.
This is a guest post
Adventure travel locations families will love
Borneo
For families who love nature and wildlife, Borneo would be a great destination to consider. It has lush jungles with incredible biodiversity, making it a perfect destination for wildlife exploration. In case you didn't know, Borneo is the world's second most biodiverse spot, next to the Amazon.
For families who love to trek, consider exploring Borneo's lush rainforest, where you can encounter quirky monkeys and incredible wildlife, from macaques and wild boars to unique bird species. The highlight of your adventure in Borneo is seeing the orangutans, considered the smartest of all primates. Unfortunately, due to habit loss, they have become endangered.
The best place to see orangutans in Borneo is in East Sabah's Sepilok Orangutan Rehabilitation Centre. You can also view them at the Semenggoh Nature Reserve, located outside the Malaysian city of Kuching. A more exciting way of seeing orangutans in the wild is taking a river cruise on the Kinabatangan River.
Latvia
Latvia is becoming a popular destination for ecotourism in Europe. Nestled between Estonia and Lithuania, Latvia is perfect for adventure travel with numerous fun things on offer for a family of explorers. From hiking Gauja National Park to exploring the Gutmana Caves, Latvia is the perfect destination for adventure-filled family holidays.
Latvia is home to numerous national parks, but the most popular is the Gauja National Park, which looks even more gorgeous in autumn when the trees turn into dazzling hues of red, yellow, and orange. Several scenic hiking trails are available within the park, suitable for all physical abilities and perfect for all kinds of families. You will also find small, charming villages within the park, which are a joy to explore on your hike.
Exploring the Gutmana Caves is highly recommended for families who love outdoor adventures. As the Baltic Region's highest caves, the Gutmana Caves are a great place to explore. They were formed from the yellow-brown sandstone rocks from the Gauja riverbank. Latvia is also home to some fascinating castles that are worth exploring. These include the Castle of the Livonian Order, which has some of the most panoramic views and the Turaida Castle, perched amongst colourful trees.
The Galapagos
The Galapagos National Park is a UNESCO World Heritage Site, located about 620 miles off Ecuador and home to 13 major islands, including Santa Cruz, San Cristobal, and Isabela Island. Home to incredible wildlife species, the Galapagos is one of the world's best destinations for wildlife spotting and perfect for family adventure travel.
As an archipelago, visitors choose to to explore the Galapagos by cruise, which takes you to the many different islands within the national park. During your cruise, you'll also have the chance to enjoy some outdoor activities, such as snorkelling, hiking, kayaking and scuba diving. Snorkelling is the highlight of most Galapagos cruises. It's an incredible way to get up-close and personal to fascinating marine life. Some of the best spots to snorkel in the Galapagos include the Pinnacle Rock in San Bartolomé and Kicker Rock in San Cristobal. These are the best places to enjoy incredible encounters with sharks, eels, and manta rays.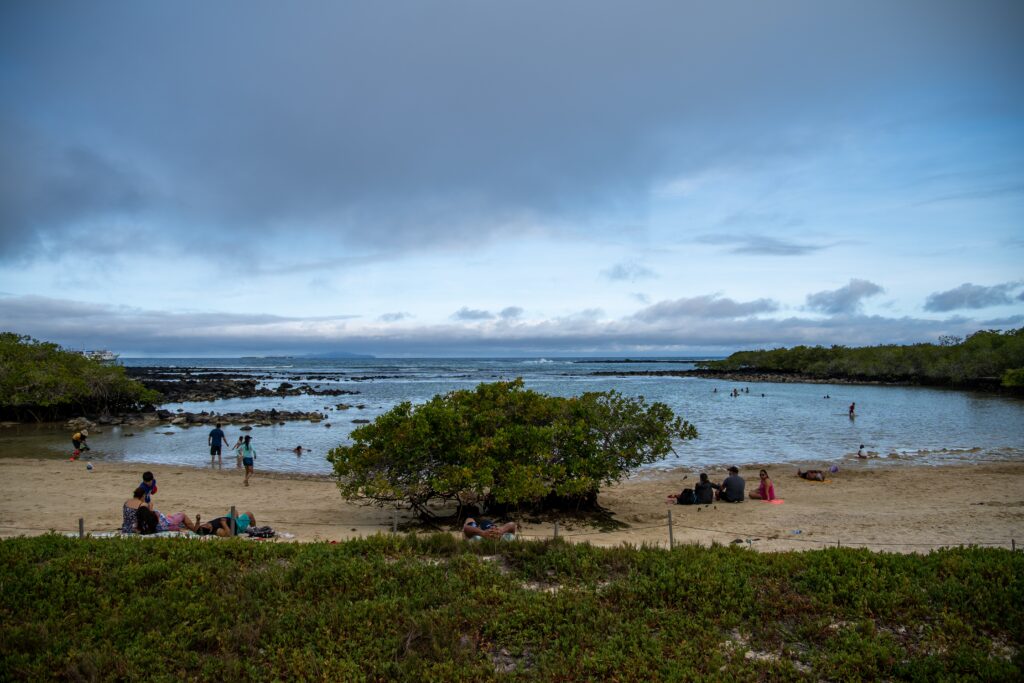 Sea kayaking is another fun activity families can enjoy in the Galapagos, where you explore secluded coves, mangrove forests, and beautiful beaches. As you explore the waters of the Galapagos, you'll encounter fascinating sea creatures swimming beside you, an experience you certainly won't forget.
Madagascar
Rimmed by a spectacular coastline, Madagascar is one of the world's most beautiful places. It has powdery white sand beaches, lush mountains, arid canyons, and rugged limestone cliffs, offering numerous opportunities for outdoor activities. What makes it an even more fascinating place to visit is that it's not yet crowded with tourists.
While Madagascar is not your typical safari destination, it's home to an incredible array of plant and animal species. Of all these species, the lemurs are the most interesting. There are almost a hundred different species of lemurs living on the island. You can spot them at Madagascar's many national parks, such as the Andasibe-Mantadia National Park. Aside from lemurs, the park is also a haven for other endemic species, like civets, cat-like fossa, and tenrecs.
The beaches are Madagascar's biggest draws. It has numerous white sand beaches, especially on the northwest part of the island. Visit the beaches of Nosy Iranja, where you'll find nesting turtles. On the east coast, there's the Île aux Nattes, a tropical paradise offering several accommodation options.
Indonesia
When holidaying in Indonesia, most people will immediately think of Bali. But there's more to explore in this fascinating country. It offers an incredible array of destinations to explore, with many great places where families can indulge in fun adventures and create lasting memories.
A trek to Padar Island in the province of East Nusa Tenggara is one of those outdoor activities that families can enjoy in Indonesia. The island is part of the Komodo National Park, home to the Komodo dragons, the largest lizards on Earth. Padar has a uniquely dry and barren landscape, which you can admire on your hike. Trekking to the top of the island takes around 45 min to an hour. While in Indonesia, don't miss the opportunity to witness the magnificent sunrise views in Mount Bromo, which lies in the Bromo Tengger Semeru National Park.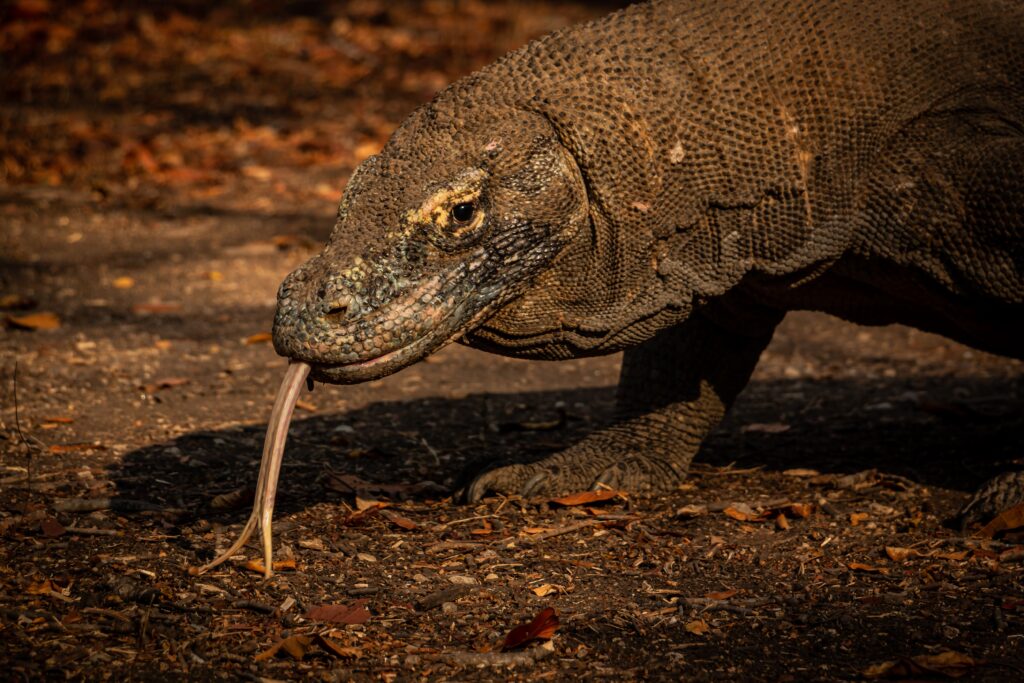 For families who crave more thrilling adventures, experience wild water rafting at Bali's Telaga Waja River. Located in the charming village of Muncan, about 1.5 hours' drive from the popular tourist areas of Kuta, Telaga Waja is a 16-km long river offering varying difficulty levels on your white-water rafting adventures. It takes around two hours to complete the rafting challenge in Telaga Waja. Check out these amazing-looking Bali Packages if you're tempted. I certainly am!
So if you're looking for some adventure travel with your family, one of these suggestions should definitely hit the spot!
How did I do?
Did you enjoy this post? Why not hang around and read a few more whilst you're here. If you want to read some more of my usual kind of stuff, head over to my Mum Life section. You'll find all things parenting with a tongue-in-cheek twist. Or if you want some days out and UK family holiday inspiration, click on the Travel section.
If you like a bit of social media madness, pop over to my Facebook page where you'll be able to have a laugh at what ridiculousness goes on in my house with three very small boys on a daily basis. Warning – there is often sarcasm, and usually swearing. There are also great travel reviews and some AWESOME giveaways. Feel free to join my Twins, Tantrums and Cold Coffee – Shits and Giggles Parenting Group too, where everyone shares their hilarious stories.
If you like what you see, how about you check me out on Pinterest, Instagram and Twitter too.
And if you want to work with me, feel free to give me a shout here or at helen@twinstantrumsandcoldcoffee.com and I'll get back to you.