Family holidays are an ideal time to bond with your loved ones. Even when the kids grow old, they will remember the exact details of their family vacations, what they did, and the excitement they felt during that time. These fun memories are the main reasons many families take their kids on vacations. In addition, family holidays are a great way to expose the kids to the world and help them grow up to become better individuals. 
This is a guest post
Below, check out some alternative ideas to do on a family holiday that will create memories for a lifetime.
1. Cycle through France
If you're a family who loves to bike, why don't you cycle through France? The gorgeous country has many cycling trails well suited to families, taking you through some of the country's beautiful places, from majestic chateaux to scenic canals and stunning coastlines. 
As with any family adventure, the first step is to map out which part of France you want to explore on a bike. You can take the coastal path along southwest France, which covers some areas of the Atlantic Coast Route, tackle the Lot Valley's river route, or cycle through lush forests and picturesque countryside in the eastern part of France. Whatever path you choose, make sure it is something everyone agrees on. Also, consider the physical abilities of your kids. If you've got small kids who are not too competent on two wheels, it is best to avoid busy towns and stick to countryside lanes.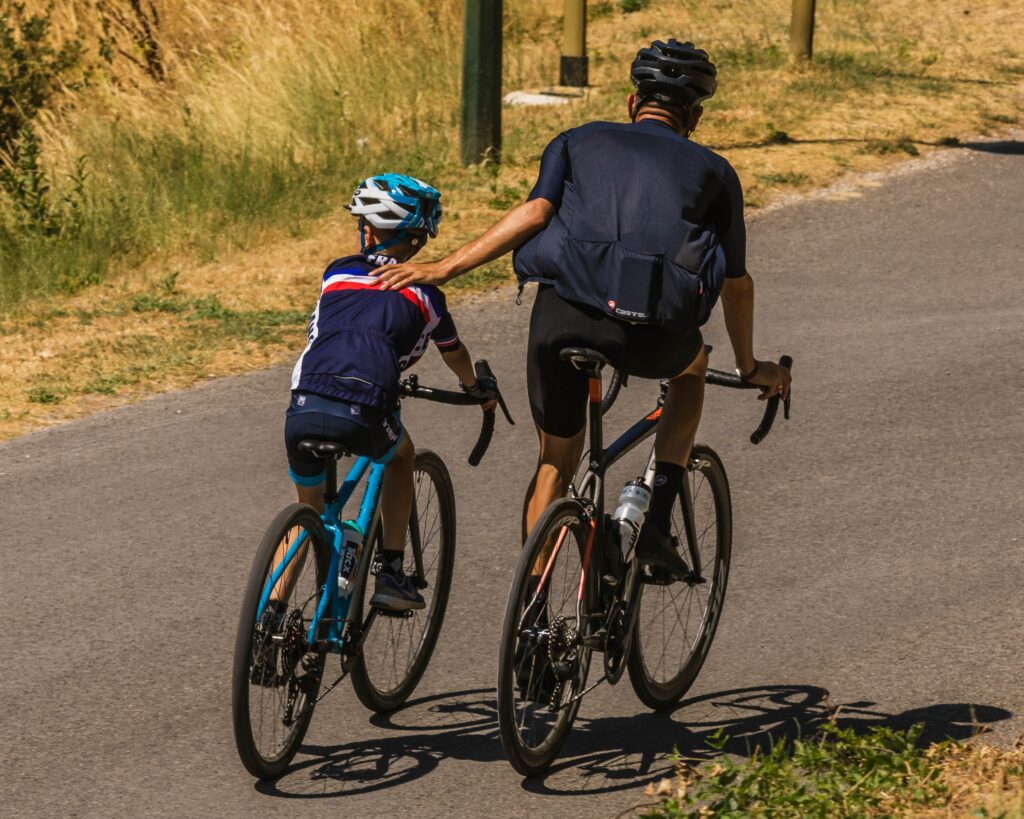 One of France's most popular cycling routes is Tour de la Bourgogne, an 872-km circuit taking you to the gorgeous French region of Burgundy while exploring their culture and history and indulging in delectable food and wine. It's sure to be one of the best family holidays ever.
2. Drive Iceland's Volcanic Roads
Iceland is one of the world's best destinations for a family road trip, and it's easy to see why so many choose to rent a car to drive around Iceland. It has some of the most epic driving routes, taking you to breathtaking sights like the Seljalandsfoss waterfall and the Blue Lagoon. This jaw-droppingly beautiful country appeals to families of adventurers and can make for a fantastic destination for a driving holiday with the family.
If you need suggestions on which route to take when driving around Iceland, consider the South Iceland Route, taking you to the country's stunning southern coast, past many of the country's most incredible sights. For this route, you'll begin in Reykjavik before driving to Route 1 and into breathtaking sites like Seljalandsfoss waterfall, Jökulsárlón Glacier Lake, and the Golden Circle route. The total distance for the entire trip is 900 km, and you can drive two to three hours every day for five days. That should give you enough time to explore, take a hike, and soak up the stunning views along the way.
Before heading off on your adventure, spend some time exploring the capital city of Reykjavik, which has many family-friendly attractions, including the National Museum of Iceland, which houses a fascinating collection of artefacts and archaeological remains.
3. Cruise the Croatian Coast
Croatia is an ideal destination for those who love their family holidays to be a cruise. It has more than a thousand islands, several stunning national parks, picturesque historic towns, and gorgeous beaches, giving families plenty to explore on their sailing adventures. What's more, Croatia, especially the coastal region of Dalmatia, boasts calm seas, offering a perfect condition for smooth sailing. 
There are endless itinerary options when cruising in Croatia, and choosing the perfect route for your family can be tricky. Most cruises begin in Split or Dubrovnik, the country's major coastal hubs. Split is a gorgeous home to the Diocletian Palace, a 4th-century palace complex built by Roman emperor Diocletian.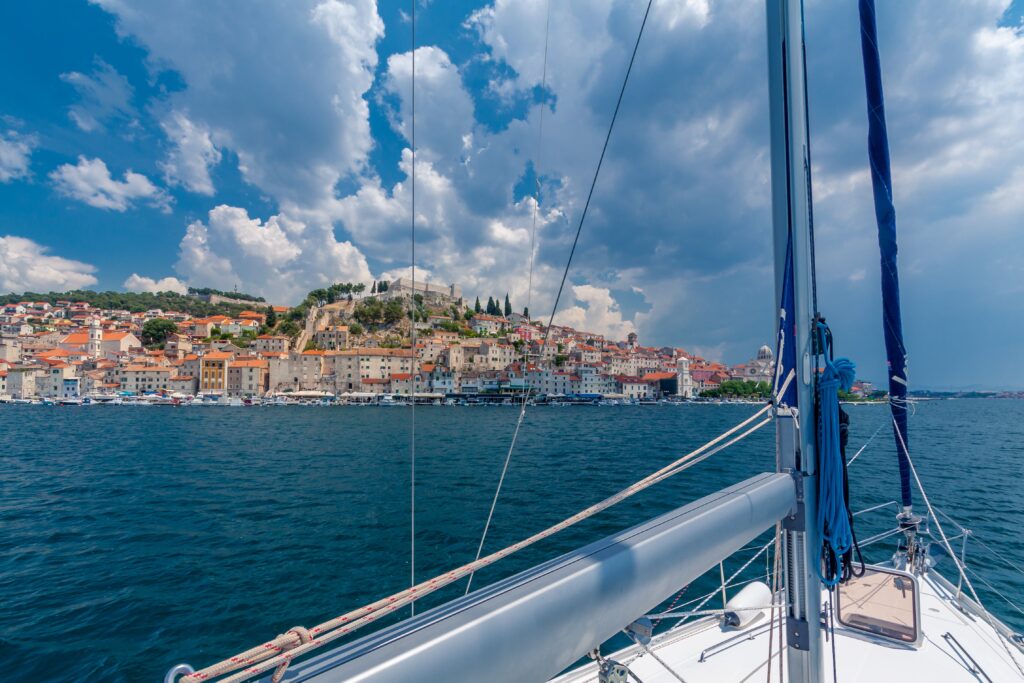 From Split, you can sail to Hvar, a picturesque island buzzing with a vibrant nightlife. After spending some time in Hvar, you can sail to Vis, a charming island famous for its laidback atmosphere and stunning natural attraction, the Blue Cave. Your next destination is the Pakleni Islands, with a tiny bay where you can enjoy swimming. The islands have scenic hiking trails taking you to lust forests with tranquil surroundings. Next, sail to Stari Grad, one of Europe's oldest towns, which you can explore on foot.
4. Coach Trip around the UK
Coach trips are becoming more and more popular in the UK recently. They are a better alternative to cramped train journeys, taking you to charming coastal towns and picturesque villages. These trips also include excursions geared towards families, making it an ideal option for a fun family holiday.
The biggest benefit of taking a coach trip in the UK is convenience. They will arrange everything for you, and all you will do is sit back and relax and soak up the stunning views of the rolling countryside during one of the most chilled out family holidays you can get. It's a more relaxing way of taking your kids on an unforgettable adventure around the UK. Various coach trips are available for families to book. You can book one-day trips that could take a minimum of two hours, while others can last several weeks, taking you through stunning coast or picturesque countryside, while stopping at some places of interest.
Seaside towns are the perfect destinations for a coach trip in the UK, especially during the high summer season. Special coaches operate in popular destinations like the Lake District, where you can admire the breathtaking scenery of Lake Windermere and the charming villages of Grasmere and Keswick.
5. Horse Ride over the Canadian Rockies
The Canadian Rockies is one of Canada's most beautiful areas, stretching from the southwestern border of Alberta to  British Columbia. It encompasses a network of national parks, offering a range of adventures, from hiking to cycling and horseback riding. 
Horseback riding is a fun way to explore the Canadian Rockies, where you will ride into high mountain ranges, passing through beautiful rivers, stunning canyons, and majestic valleys. On this journey, you'll encounter some of the world's most incredibly rugged areas, a perfect way to immerse in nature while enjoying some fun adventures.
One of the most popular trails for horseback riding in the Rockies is the one which takes you to the Burns Canyon, which requires climbing beside Burns Falls before passing through different mountain ranges.
If you chose one of these ideas, you'd be sure to not only have one of the best family holidays but a true adventure too.
How did I do?
Did you enjoy this post? Why not hang around and read a few more whilst you're here. If you want to read some more of my usual kind of stuff, head over to my Mum Life section. You'll find all things parenting with a tongue-in-cheek twist. Or if you want some days out and UK family holiday inspiration, click on the Travel section.
If you like a bit of social media madness, pop over to my Facebook page. You'll be able to have a laugh at what ridiculousness goes on in my house with three very small boys on a daily basis. Warning – there is often sarcasm, and usually swearing. There are also great travel reviews and some AWESOME giveaways. Feel free to join my Twins, Tantrums and Cold Coffee – Shits and Giggles Parenting Group too, where everyone shares their hilarious stories.
If you like what you see, how about you check me out on Pinterest, and Twitter and Instagram too.
And if you want to work with me, feel free to give me a shout here or at helen@twinstantrumsandcoldcoffee.com and I'll get back to you.