AD: This post is in conjunction with Stagecoach Performing Arts but all thoughts are my own.
We all know the impact the pandemic has had on our children and young people's wellbeing is huge, but have you thought about how taking part in performing arts could help them?
One in five children will have experienced mental health problems at least once by the time they leave primary school, according to the Centre of Mental Health. Add more than a year and a half of a Covid 19 pandemic into the mix, and big trouble could be brewing for many of our kids.
They may be back to school right now, and our 'new normal' is underway, but they've missed out on so much through repeated lockdowns and various restrictions. And who knows what will happen when we hit winter and if the virus places us under tighter rules yet again. One way young people can overcome emotional and psychological challenges as a result of the pandemic is by taking part in children acting classes.
Performing arts can help children affected by the pandemic
Children have missed out on so much learning over the last 18 months with various lockdowns and schools closing. There are major concerns over this as well as their mental health. The performing arts is one area of society that can help to bring young people back together. Taking part in performing arts can help young people learn resilience, grow in confidence and give them the courage to face challenges they may face in future.
Taking part in a Stagecoach performing arts session
I was invited to take my six year old along to join in with a Stagecoach class in Torquay. He'd never expressed an interest before so I wondered what he'd think. But considering he suffers from a lack of confidence, especially at school, I thought it would be good for him. Plus he's always prancing around the kitchen to music with his brothers, so I thought he'd enjoy it. And I was right!
Thomas joined in with the Early Stages class for children aged 4 to 6, which was 90 minutes. But I could have put him in the Main Stages section for three hours, where there are different classes for those aged 6 to 8, 8 to 11, then 11 to 15. There's also a Further Stages class for those over 15, and a Mini Stages class for 2 to 4 year olds.
In the Early Stages class Thomas was in, the children learn new songs and find out about rhythm, timing and how sounds are formed. The dancing session is aimed at giving the kids the confidence to try new simple dance moves, and the acting lesson allows the children to role play and practise improvisation and storytelling.
Number one rule: Have lots of fun!
Teacher Ellie started the session of 4 boys and 5 girls off with each of them stating their name and one thing they did during the summer holidays as an ice-breaker. Then there were a few rules to follow, the main one being 'Have lots of fun!'.
They were then straight into a warm-up of marching on the spot, wiggling their hips in the shape of their name, and pretending their arms were fish being caught by sharks. Clearly it's hard to imagine when you're just reading this, but all the kids got right into it!
The dance lesson was kicked off with each child having to make up a 'crazy dance move' which was then copied by the others. Thomas' headbanging seemed to go down well! They then played a game based on musical statues. Each time the music stopped, Ellie instructed them to balance on various parts of the body. Such as one foot, one foot and one hand, or their bottom. They found this hilarious!
Ellie then taught them a simple dance routine (that even Thomas could follow) and delighted the children by doing it to music from the movie Trolls.
Games meant kids were acting without even realising
After a short break, it was onto the acting, with some improvisation. The children played the 'Magic Bag Game' where each took turns to pull an imaginary object out of an imaginary bag and act out what it was for the others to guess. We had a guitar, a mermaid, dolphin, bear and crab, as the 'bag' was passed around the circle.
The Magic Elevator game was next, where the children took turns to pick a floor which was a certain 'land', and act out how they would behave in that land. For example there was Jumping Land, Backwards Land, Slow Motion Land, Superhero Land and even Marshmallow Land. It was brilliant to see how all the children did something different. I'm sure most of them didn't even realise they were already actually acting which was the joy of it. They just let themselves go and were immersed into it. You could already see their inhibitions were fading. And as the class went on, their confidence was growing as they got more and more into the activities.
After a quick snack break, it was onto the singing element of the session. Ellie taught them a simple song about 'Mr Sun' making flowers grow. And each child had to choose a different flower for them all to sing about.
The last activity was the Witches Shop Game. Ellie was a witch shopkeeper and each child had to visit her shop and choose a magical object to then use. They chose a rainbow-coloured laser-powered mermaid, magic chocolate that turned you invisible, a time machine and a supersonic zip line.
Principal of the Torquay and Newton Abbot Stagecoach Performing Arts school, Elizabeth Price Holden, then came in at the end of the lesson to chat to the children and give them each a balloon.
Confidence and interaction amongst the children was lovely to see
The way each child took a turn in all the activities really made the lesson more special. Rather than being taught 'at', there was a constant stream of interaction amongst the children and between Ellie and the kids. And the way the teachers spoke to them was encouraging and nurturing. There were a couple of new children to the class and obviously they were nervous. But it took only a short while of them taking their turn and joining in to be absolutely loving it. It's like I could see their confidence and enthusiasm grow before my eyes.
And Thomas was the same. He was a little nervous, but also self-conscious (not helped by me being there, no doubt!). But you could see him relax into it and forget his inhibitions. He asked on the way home if he could go again so he must have enjoyed himself!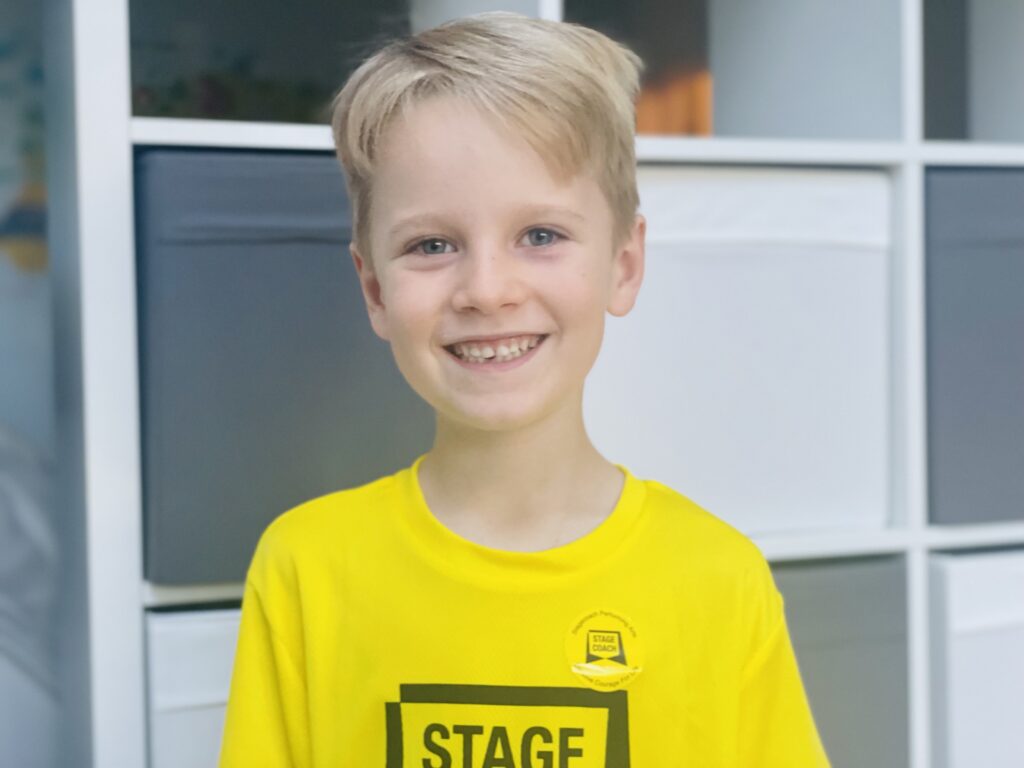 Stagecoach Performing Arts is a safe place for children to be 'whoever they want to be'
Principal Elizabeth, said: "Stagecoach means so many different things to so many different students. For some it's a time to be creative, learn new skills and to further themselves in the three disciplines of performing arts, singing, dance and drama.
"For others it's a chance to meet new friends, who share the enjoyment of performing. Some students see Stagecoach as a safe place to be whoever they want to be.
"Joining a new group can sometimes be a little daunting, especially following the difficult times that we have all been through in the last 18 months. At Stagecoach we aim to turn any anxiety into excitement. Watching the students flourish and grow in confidence is a joy! You don't need any experience to join Stagecoach, just the enthusiasm to join in and give it a go."
Pandemic will have long-term negative effects on young people's mental health
According to 'Young Minds', the UK's leading charity fighting for children and young people's mental health, 67% of young people believe that the pandemic will have long-term negative effects on their mental health. Some children have found going back to school after numerous lockdowns quite stressful. I know my six year old hasn't loved going back to school following even the six weeks' summer holiday, as it's so long for him to be at home.
Research carried out by Dr Ally Daubney, honorary senior lecturer in the School of Education and Social Work at the University of Sussex, says the performing arts benefits are huge. Taking part can provide ideal ways for young people to alleviate their physical and mental stresses whilst meeting their social, emotional and psychological needs through collaboration and focussed engagement, bringing a sense of purpose and ownership to their lives and work.
The Young Minds charity pushes for a more holistic view of education to include wellbeing as well as academic achievement. Dr Daubney says the performing arts offer inspiring and creative ways for young people to enhance their wellbeing through participating in learning activities that promote strong feelings of competency, friendship and control.
Lockdowns removed our kids from their normal social world, and the tough restrictions impacted our young people's social interaction massively. They couldn't see their friends, play or socialise and many found it tough when things opened up again.
Stagecoach helps with confidence, stability and continuity
Stagecoach Performing Arts is helping children after the pandemic. Taking part in performing arts allows children and young people to feel part of a wider community, maintaining a vital element of pre-pandemic life.
Regular engagement with their friends and teachers at Stagecoach whether in person or online has given young people a sense of continuity and stability, despite lockdowns being imposed and then lifted. The physical activity students do also stimulates flexibility, strength and endurance. The performing arts has certainly helped those whose physical health has been affected by the pandemic.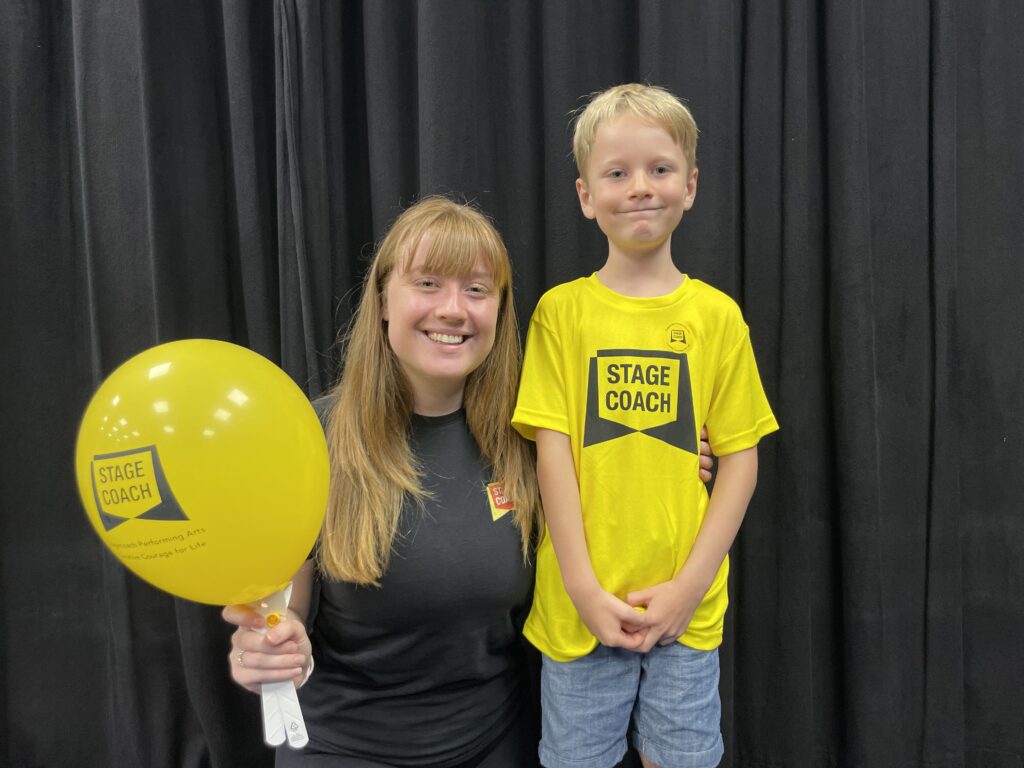 The benefits of the performing arts on children's mental health
As mentioned above, according to the Centre of Mental Health, one in five children will have experienced mental health problems before leaving primary school.
Taking part in performing arts can help young people with major life changes, and have a positive effect in reducing anxiety, stress and dealing with depression, whilst also helping to boost confidence and making them feel more resilient and engaged.
It can provide children and young people with a space for social connection and create a sense of belonging. Each of the three disciplines of singing, dancing and acting taught at Stagecoach can have a positive impact on the mental health and wellbeing of the students.
Singing
The breathing techniques taught in a Stagecoach singing lesson can help those who suffer from anxiety and panic attacks. Plus singing releases endorphins which also reduces stress and anxiety.
Dancing
Like singing, being physically active whilst dancing releases endorphins which make students feel more relaxed and happier. The classes also get students moving, burning calories, developing muscle control, balance and co-ordination.
Acting
Acting and drama classes can offer a safe place for students to explore issues they may be facing and provide a chance for adults to understand what they are going through without having to discuss things the young people may not wish to talk about. It's a space which encourages conversation and healing through creative expression.
With over 30 years experience teaching the performing arts, Stagecoach Performing Arts understands how to get the best out of young performers. They delight in seeing their students have fun, make friends, learn new skills and discover hidden talent. Stagecoach teaches their students so much more than how to sing, dance and act. They help them blossom into well-rounded individuals, ready to embrace life and all its opportunities.
Stagecoach encourages them to take 'safe risks' through rehearsals and performance. This brings out a willingness to take on new challenges. None of us know what the future holds. Which is why it's so important for today's children to be resilient, brave and self-assured. Especially after the pandemic and the effect that's had on youngsters.
There are Stagecoach Performing Arts schools all over the country. Click here to find your nearest one.
Thomas certainly enjoyed taking part!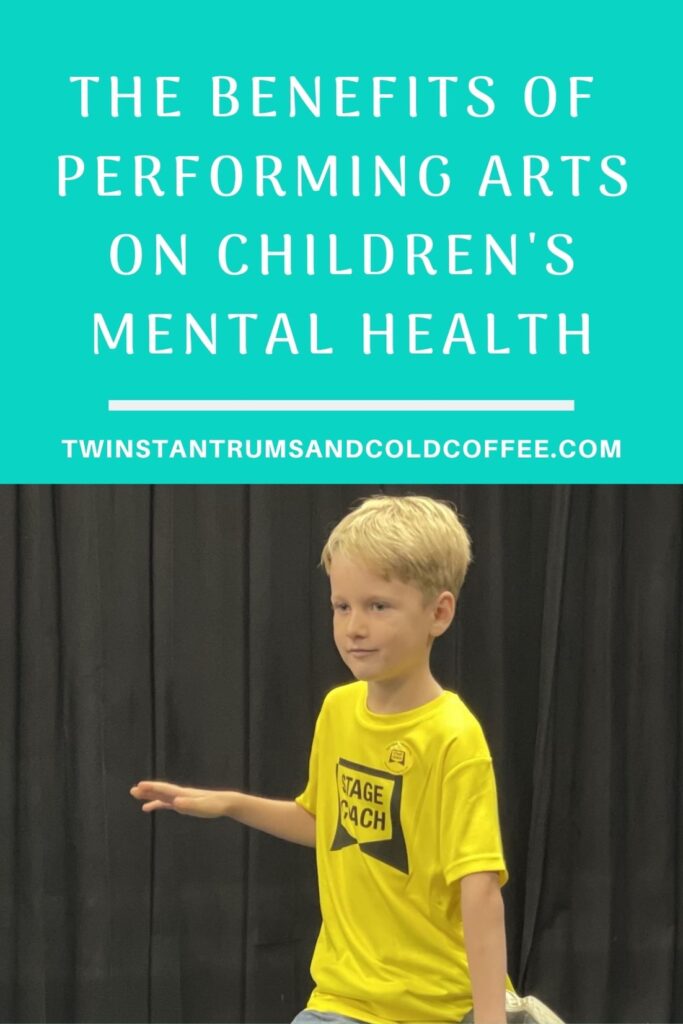 How did I do?
Did you enjoy this post? Why not hang around and read a few more whilst you're here. If you want to read some more of my usual kind of stuff, head over to my Mum Life section. You'll find all things parenting with a tongue-in-cheek twist. Or if you want some days out and UK family holiday inspiration, click on the Travel section.
If you like a bit of social media madness, pop over to my Facebook page where you'll be able to have a laugh at what ridiculousness goes on in my house with three very small boys on a daily basis. Warning – there is often sarcasm, and usually swearing. There are also great travel reviews and some AWESOME giveaways. Feel free to join my Twins, Tantrums and Cold Coffee – Shits and Giggles Parenting Group too, where everyone shares their hilarious stories.
If you like what you see, how about you check me out on Pinterest, Instagram and Twitter too.
And if you want to work with me, feel free to give me a shout here or at helen@twinstantrumsandcoldcoffee.com and I'll get back to you.