If you want a more positive relationship with your kids, you should understand how children think. Children whose parents have been understanding and supportive during their development years are more likely to grow into loving adults.
This is a guest post
Every child is different, and parents must recognise this uniqueness. When parents practice understanding, they will have healthy relationships with their children, resulting in less conflict, especially during the child's transition to adulthood.
Below, check out our tips to help parents understand young minds.
Ask Non-Judgmental Questions to Understand How Children Think
Your kids will appreciate it if you ask non-judgmental questions requiring real answers. As humans, it's natural for us to make conclusions based on life experiences. We immediately assume things and judge without digging further. For instance, when we see a person sitting alone in one corner, we immediately conclude that the person is a loner or doesn't want to be around people. But you are being judgmental by doing so.
In most cases, questions that start with "why" will make kids react more defensively. So, instead of asking, "Why are you wearing that to your field trip?" You can say, "What do you think the other kids will wear on your field trip?" If you ask your child the former question, you sound like you disagree with your child's choice of clothing. But if you ask the latter, your child will have an idea of what would be the most appropriate clothing to wear for the field trip.
Although it's instinctive for most parents to judge, you should try to avoid it. If you practice non-judgment when dealing with your kids, you will have a better relationship with them. Try to understand your kids' choices instead of immediately making an assumption.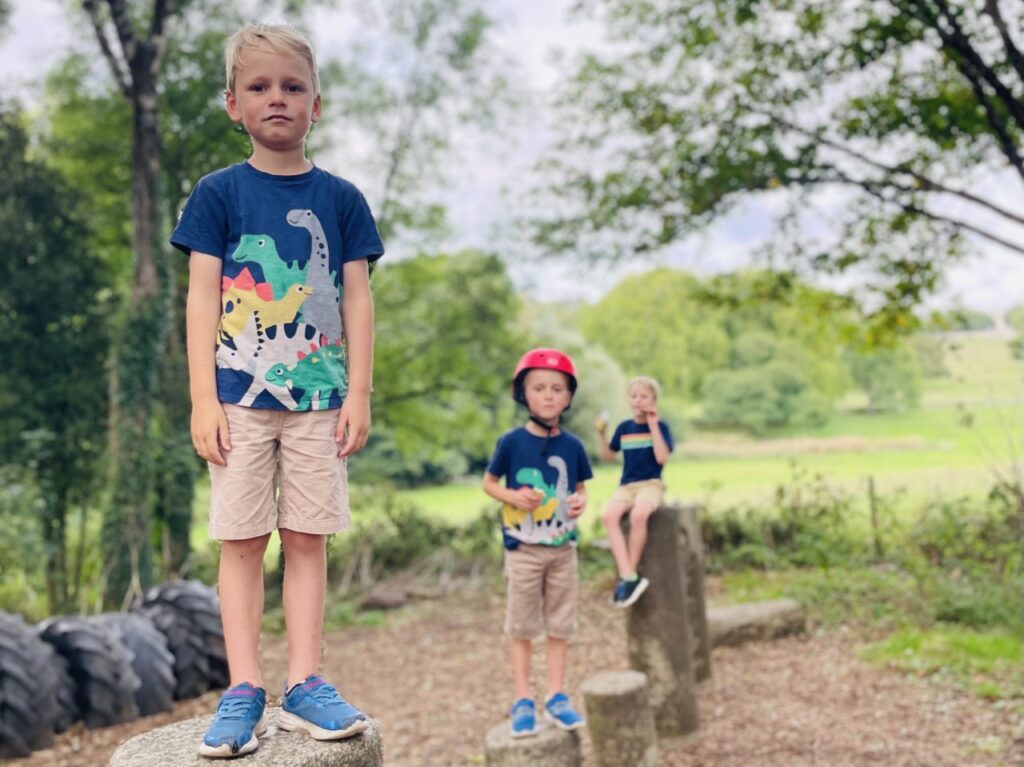 Always Listen
If you show interest in what your child is telling you, they will feel valued, which builds up their confidence and improve their attention span. Thus, we must listen to our children and have an open mind. This is particularly important when parenting a child with intense emotions.
If your child feels that you are happy to listen to whatever they say and that you understand their choices, they will not hesitate to open up to you again. But if your child feels that you are not interested in listening to their opinion, they will lose their trust in you. As a result, they will turn to other people for attention. You must keep the communication channels with your child open, especially if you have teens since this is one way to protect their mental health. As parents, you should be the one listening to your child and not other people. Your child will feel secure and will talk to you about anything that worries them if you show that you are interested in listening to them without judgment.
Not listening to your children can have serious consequences. For instance, if they get abused, they will be confused about who to talk to or what to say. As a result, the child will keep everything inside instead of speaking up.
Take Time to Learn
Parents should consider taking free online courses on topics like Safeguarding Children, Health and Well-Being since these courses can help them better understand young minds. These courses can help parents approach situations with their kids with more insight and an open mind. There are several amazing online courses that are free, allowing for all parents to learn without restrictions.
Parents should take the time to learn more about how children behave if they want to have a good relationship with them. Parenting courses can teach parents what to expect as their child grows and prepare themselves for every developmental stage in a child's life.
Parenting classes can also help you understand why your child behaves a certain way. Most parents will try their best to understand their children's needs, but it's not always easy, especially if you are dealing with teens and emotional problems are added to the mix. By attending courses geared towards raising children, you will learn which parenting style suits your child's personality.
Give Your Full Attention To Understand How Children Think
Every child needs attention from their parents, regardless of their age. If you are attentive to your children, you are sending a message that you value them, which helps boost their confidence. Children need attention to develop and grow and have a positive sense of identity, allowing them to flourish in whatever endeavours they pursue when they grow up.
Positive attention means showing delight in your child through smiling, making eye contact with caring facial expressions, hugging, and using words that encourage or celebrate your child. Another way to display positive attention to your child is by showing interest in their hobbies and activities and it's a great way to understand how children think.
From birth, children need attention. Positive reactions from parents and the adults surrounding them can help the child feel valued, improving their self-confidence. Positive and encouraging messages from parents and other important people in their life can help to develop a healthy self-image for the child, which positively affects their relationship with others and their selves.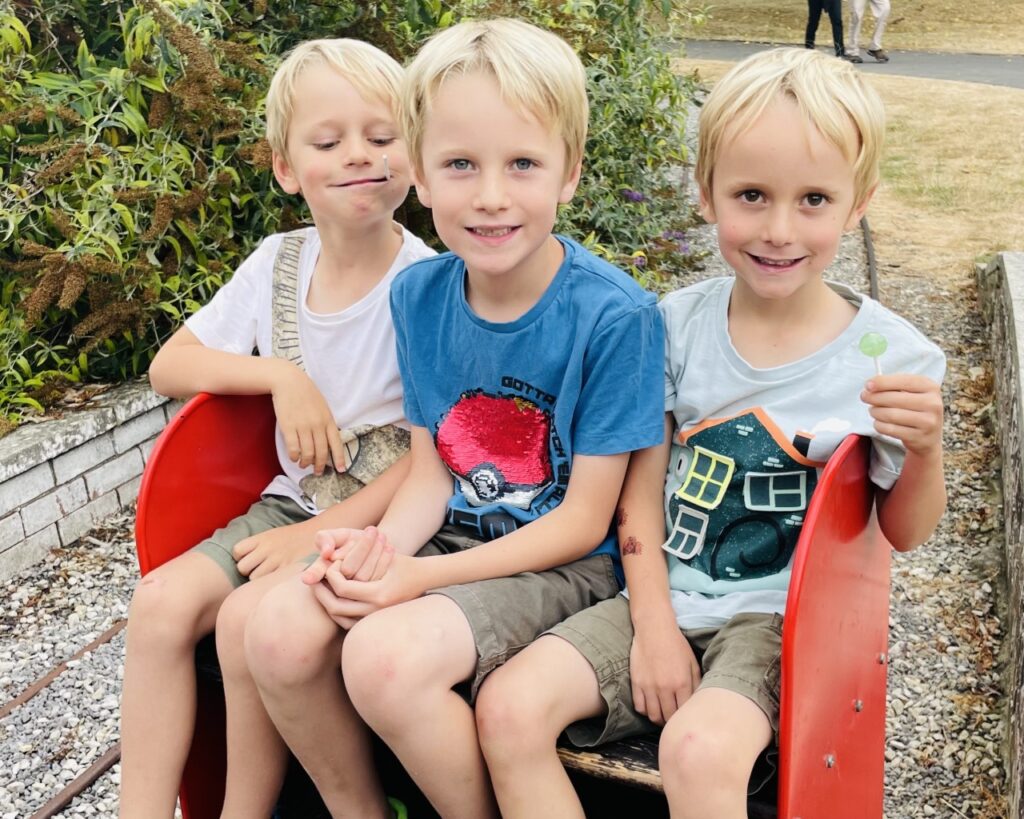 Observe Their Behaviour
Parents should observe their kids, get to know them better, and understand their needs, skills, and interests. Observation is one of the easiest ways to determine why your child behaves and thinks a certain way. It means noticing how your child learns and reacts to situations and observing how they interact with others.
When observing your child, notice the things your child is doing. If you remain attentive, you will see their perspective on certain things. You will know how they physically interact with other people and the environment, their preferences and curiosities. Knowing these things can help you understand your child's way of thinking.
When your child is playing, sit down and observe. Notice what activities they love to do when alone or with friends. Observe how they treat their playmates and how they speak to them. Monitoring your child at play is integral to understanding who your child is. If you have noticed some unacceptable things about your child's behaviour, talk to your child about it. Encourage your child to open up with you about the things you observed, but do not be assertive.
How did I do?
Did you enjoy this post? Why not hang around and read a few more whilst you're here. If you want to read some more of my usual kind of stuff, head over to my Mum Life section. You'll find all things parenting with a tongue-in-cheek twist. Or if you want some days out and UK family holiday inspiration, click on the Travel section.
If you like a bit of social media madness, pop over to my Facebook page where you'll be able to have a laugh at what ridiculousness goes on in my house with three very small boys on a daily basis. Warning – there is often sarcasm, and usually swearing. There are also great travel reviews and some AWESOME giveaways. Feel free to join my Twins, Tantrums and Cold Coffee – Shits and Giggles Parenting Group too, where everyone shares their hilarious stories.
If you like what you see, how about you check me out on Pinterest, Instagram and Twitter too.
And if you want to work with me, feel free to give me a shout here or at helen@twinstantrumsandcoldcoffee.com and I'll get back to you.