Does your child have an interest in extra-curricular activities? If so, it is a great idea to research what clubs and classes you have in your local area.
AD: This is a collaborative post, so I may have received payment for including one or more of the links it contains.
Extra-curricular activities are extremely beneficial for children. They help children to make new friends, gain new skills and keep active.
To learn more about the benefits of out-of-school clubs, here is some helpful information from an Independent school in Sevenoaks.
Extra-curricular activities help to develop personal skills
Joining a club or class outside of school will help your child to gain more experience in a particular interest. It will also help your child to develop their personal skills. This is because your child will have a regular opportunity to practice their communication, problem solving and teamwork skills. Furthermore, your child will learn how to plan ahead and manage their time more efficiently. All of these skills will be a great contribution towards their future career.
They help to build self-confidence
Extra-curricular activities are an ideal way for your child to build their confidence. This is because they will be able to make new friends, gain new skills and explore a new environment. By taking part in a new creative hobby, your child will also be able to explore and develop their own personal style. Art and drama classes are both great activities which encourage children to express themselves.
Extra-curricular activities support mental health
Clubs outside of school can also help to support your child's health and wellbeing. This is because many extra-curricular activities are physical; such as dancing and sports. These activities not only help children to keep fit and healthy, but physical activities have also been proven to support children's mental health.
Your kids will benefit in the future
Finally, extra-curricular activities will help your child to build an impressive CV and increase their career prospects. This experience can help your son or daughter to stand out from the competition when applying for jobs. Your child will be able to show a potential employer their personal interests and what achievements these have led to.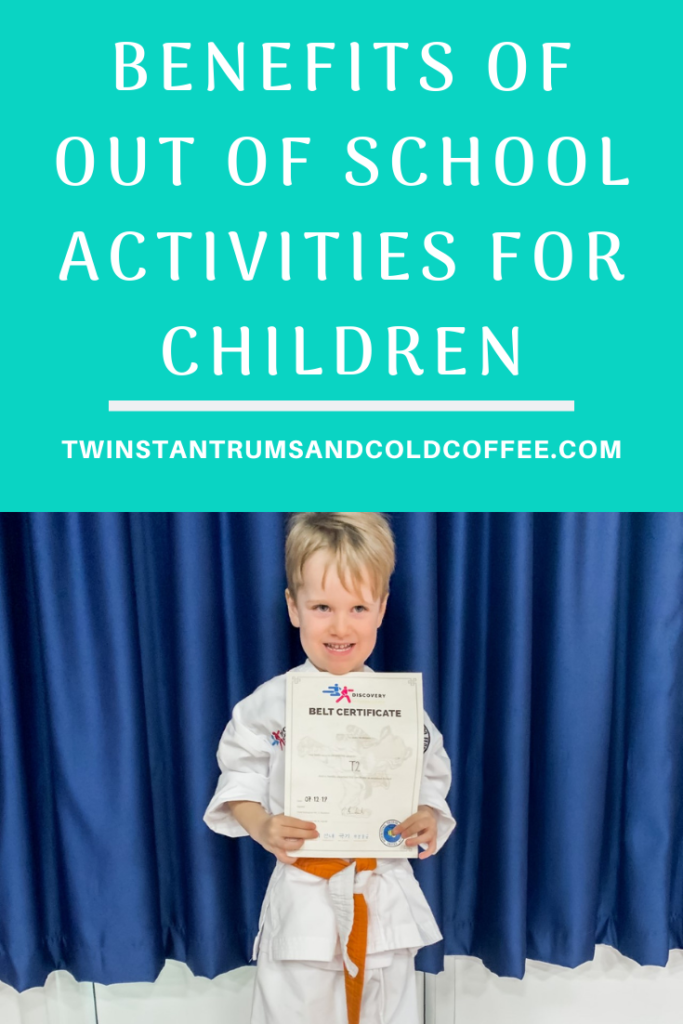 How did I do?
Did you enjoy this post? Why not read a few more whilst you're here. Head over to Mum Life for some parenting waffle, or to the Travel Section for some UK holiday and days out inspiration.
If you like a bit of social media madness, pop over to my Facebook page where you'll be able to have a laugh at what ridiculousness goes on in my house with three very small boys on a daily basis. Warning – there is often sarcasm, and usually swearing. There are also great travel reviews and some AWESOME giveaways. Feel free to join my Twins, Tantrums and Cold Coffee – Shits and Giggles Parenting Group too, where everyone shares their hilarious stories.
And if you want to work with me, feel free to give me a shout here or at helen@twinstantrumsandcoldcoffee.com and I'll get back to you.