When planning your next family vacation, look no further than the gorgeous islands of Europe. From the picturesque archipelago of Malta to the family-friendly islands in Greece and stretches of shoreline in Spain, there are many beautiful islands to choose from in Europe for your next epic family adventure. If you need suggestions on where to go, here is our list of European islands families should visit next.
This is a guest post
1. Malta
Sandwiched by the North African Coast and Sicily, Malta is the perfect destination for a European family getaway. There are many incredible things to do in Malta with the kids. It has many lovely beaches and secluded coves hidden away off-the-beaten-track. Gozo, one of the islands that make up Malta, is a small but beautiful island with a laid-back appeal.
If you want to visit beautiful sandy beaches, head to Għajn Tuffieħa, Mellieha Bay, and Golden Bay. Għajn Tuffieħa is a fantastic beach. It takes a bit to reach, but well worth it. Since you need to take a long flight of stairs to get to it, it may not be suitable for families with strollers. If you want a beach that's easily accessible, check out Mellieha Bay, the largest beach in Malta, with a long sandy shore to relax and play in the sands. Meanwhile, the Golden Bay is a soft sandy beach with some family-friendly hotels nearby.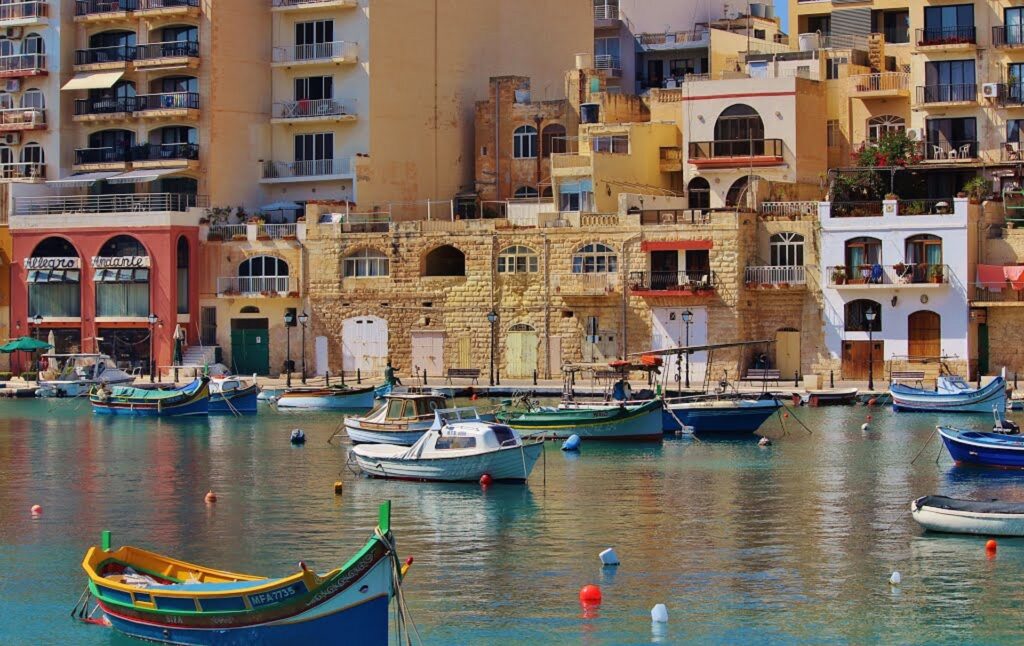 Away from the beaches, take the time to explore the charming capital of Valletta, and venture into its narrow alleyways. Steeped in history, Valletta is home to some beautiful historical sites, such as the St. John's Co-Cathedral, a 15th Century Roman Catholic cathedral dedicated to Saint John the Baptist. It really is one of the most beautiful European islands you can visit.
2. Hvar – Croatia
The Croatian Island of Hvar has a sophisticated vibe frequented by celebrities and partygoers. But it also appeals to families, offering numerous things to do for both adults and kids to enjoy. You will find many relaxing experiences across the island, including frolicking at pristine beaches. Adventurous families can take up fun water activities like kayaking and snorkelling.
Strolling through the picturesque promenade of Hvar is a delight for everyone. Home to great restaurants and cafés, it overlooks a lovely harbour full of luxurious yachts and scenic walking paths where you can enjoy a relaxing stroll. If you want to escape the bustling town, go on a boat trip to the nearby Pakleni Islands. You can take the boat from the harbour or rent one if you want the freedom to explore secluded beaches and coves. Pakleni Islands are also home to stunning beaches that are much quieter and not as crowded as the other beaches in Hvar.
For families with active little kids, take them to Adventure Park Hvar, which has playgrounds and numerous activities to entertain kids of all ages. There are pedal bikes, a paintball field, trampolines, archery, and more. Since the park is close to the sea, you can go straight to the beach if you want to cool off after a day of fun.
3. Ibiza – Spain
Ibiza may be known as the party island of Spain, but it surprisingly has many incredible attractions geared towards families. You can take the kids on a tourist train in Es Cana, go on a beach hopping cruise to Cala Bassa or Cala Salada, and try the carousels and bouncy castles of Playa d'en Bossa. There are also several amazing family friendly rental villas in Ibiza, providing the perfect place to relax whilst on holiday in one of the most stunning European islands.
The best thing to do in Ibiza with your kids is to hit the beaches. There are many beautiful beaches all over the island, but the best ones are home to beach clubs and bars that can get busy with partygoers. It is best to come here early in the morning before they can get crowded. But if you prefer to seek out quieter and more secluded beaches, head to Cala Llonga, on the east. In the north of the island, some of the best family-friendly beaches include Portinaz and Puerto de San Miguel.
For a taste of culture, head to Ibiza Town, and explore the medieval castle of Dalt Vila. Venture into its narrow streets and visit the archaeological museum built over a burial site with over 4,000 graves.
4. Kefalonia – Greece
As the largest of all the European islands in the Ionian Sea, Kefalonia is well-suited for families looking to enjoy numerous fun activities. There are multiple villas with pools in Kefalonia, providing the perfect place to relax or have fun with the whole clan. Like the other Greek islands, it has no shortage of beautiful beaches where you can relax and play in the sand.
You will find some of the best beaches in Greece in Kefalonia. Some of the most beautiful beaches on the island are Antisamos, Skala, Myrtos, and Makris Gialos. Antisamos is only a short distance away from the port of Sami and where the movie Captain Corelli's Mandolin was filmed. You will find sun loungers along the beach to relax under the shade. If your kids are feeling adventurous, they can take up some water sports.
Aside from spending time at the beach, you can explore the stunning Melissani Cave, discovered in 1951. Marvel at the incredible sight of the cave lake, which looks even more magical on a bright sunny day when the sun shines through its crystal-clear waters.
5. Skye – Scotland
The Isle of Skye is one of the most beautiful places in Scotland. It's a paradise for outdoor lovers, offering numerous family-friendly activities, from hiking to campervanning.
The Old Man of Storr is the best place to enjoy hiking in Skye. Its trails open to the island's most stunning scenery. Another place to enjoy a scenic hike with the family is the Brother's Point trail, where you can admire even more breathtaking views.
Skye is home to some fascinating castles that your kids will love to explore. Head to Dunvegan Castle and let your little ones run around its gorgeous gardens. Sitting on a coastline in the northwest part of the Skye, the Dunvegan Castle is the oldest castle in Scotland. The Duntulum Castle is another castle worth a visit, which you can reach on a hike through a kid-friendly trail.
With so many European islands to choose from, you're bound to have a blast. And if you think you'll need to apply for a visa for your travels check out Schengen Visa here.
How did I do?
Did you enjoy this post? Why not hang around and read a few more whilst you're here. If you want to read some more of my usual kind of stuff, head over to my Mum Life section. You'll find all things parenting with a tongue-in-cheek twist. Or if you want some days out and UK family holiday inspiration, click on the Travel section.
If you like a bit of social media madness, pop over to my Facebook page. You'll be able to have a laugh at what ridiculousness goes on in my house with three very small boys on a daily basis. Warning – there is often sarcasm, and usually swearing. There are also great travel reviews and some AWESOME giveaways. Feel free to join my Twins, Tantrums and Cold Coffee – Shits and Giggles Parenting Group too, where everyone shares their hilarious stories.
If you like what you see, how about you check me out on Pinterest, and Twitter and Instagram too.
And if you want to work with me, feel free to give me a shout here or at helen@twinstantrumsandcoldcoffee.com and I'll get back to you.