If you want to get your foot on the property ladder, this is a very big decision to make. Especially if you're buying your first home with your partner. Aside from the very large financial commitment, buying a house is an extremely emotionally draining process, and it can drag on for months on end.
This is a collaborative post
If you're thinking about buying your first property, here are some things we learned when buying a house that we wish we'd known beforehand.
The Sums of Money Don't Feel Real
When buying a house, numbers are thrown around here, there, and everywhere. Some of the sums are so large that it doesn't even seem fathomable that they are real figures. And we're not just talking about the cost of the house here – when you hear the prices of some of the other things you have to pay for along the way, you may be in for a shock.
Everyone Wants Your Money When Buying A House
Nothing is free when it comes to buying a house, and you'll probably find that you end up spending a lot more than you anticipated in the run-up to the purchase. From the seller to the solicitor to the surveyor to the broker, everyone, and I mean everyone, wants your money.
One of the most stressful parts about buying a house is budgeting for all the things that come before the house sale. You will feel like you're just giving your money away to everyone.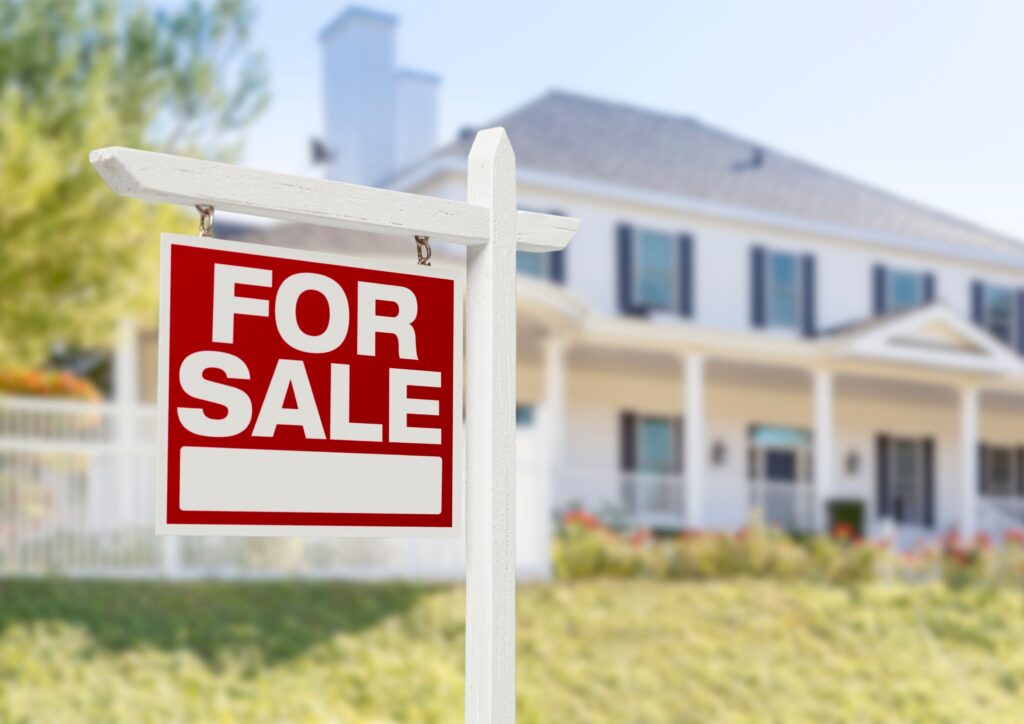 A Mortgage Agreement in Principle is a Good Idea
You should try to get a mortgage agreement in principle as soon as you're serious about buying a house. If you've found a house that you want or a few houses that you're interested in, get that mortgage agreement in principle sorted.
Not only does this take a mere few minutes to set up, but it also gives you the upper hand, and it makes you look like a much more serious buyer. If you're going into a bidding war for the property that you want, this may give you that extra push above the rest. The only thing you'll need to make sure of with this is to ensure the lender carries out a soft credit check.
The Survey Report Might Freak You Out
If you're purchasing an older property, the survey report might freak you out and may even put you off. However, it's important to get one so that you at least know what you're buying into. What you see on the survey report will give you a good idea of the additional costs that you may have to fork out after you've bought the property.
The cost of damp repairs and many other repairs aren't cheap, so this is something to consider if you find that you'll need an additional budget after the purchase. Also, the survey may recommend that you should carry out further investigations, such as getting someone to inspect the roof or inspect the dampness. This will also incur an additional cost.
Buying A House Is A Painfully Slow Process
It's unbelievable how big of a task it is buying a house, and I think most first time buyers don't even realise what they're getting themselves into. For example, the paperwork alone for the mortgage application is a mammoth task that will leave you feeling absolutely drained afterwards.
Buying a house will drag on for what seems like forever, and you'll feel frustrated every single day. There are so many points where it seems like nothing at all is happening, and you'll likely struggle to understand why.
For most people, buying a new home can take several months, so make sure you're strapped in for the ride as it's going to be a long one.
Buying A House Will Test Your Relationship
If you are buying a home with your partner, it can be extremely exciting, but it's also very stressful. For most couples, it's one of the biggest steps you can take together.
The process of buying a home will cause some heated arguments. It will push you and your partner into working together as a team. As long as you're willing and ready to get through it, you can come out of the other side a stronger couple than you've ever been before.
You Will Most Likely Question If It's All Worth It
Buying a home can be pretty overwhelming. With everything that you have to do, you might find that you forget why you're doing it, and you may even have some doubts along the way. It can take an extremely long time and can become incredibly emotionally draining, so this may make you question your decision at some points.
However, it is all definitely worth it. When you're sat with a cup of tea (or a glass of wine) looking around in awe of your new home and your new life, you'll then definitely feel like it was all worth it.
The Importance of the Area When Buying A House
You may find an absolutely lovely house that you fall in love with instantly. However, if it's not in an area that you love, this might be a struggle. Consider what's around the house. Are there any parks, restaurants or corner shops? Do you know anyone that lives there? Is it definitely somewhere that you could see yourself living? Or have you even considered moving abroad? Learn more about moving to sunny Florida here, for example!
You can do up a house to suit your tastes and get it exactly how you want it, but you can never move it. That's something important that you should remember when initially viewing houses. If you're not in love with the area, there's no point viewing the house.
After All The Stress Comes Happiness
Who knew that simply looking and staring at a house could find you so much happiness? Once your offer is accepted, you'll likely find yourself going over to the house and perhaps walking by it just to get a quick look. Getting a good look at the house once you know it's going to be yours can fill you with so much happiness and will remind you why you put yourself through all that stress.
How did I do?
Did you enjoy this post? Why not hang around and read a few more whilst you're here. If you want to read some more of my usual kind of stuff, head over to my Mum Life section. You'll find all things parenting with a tongue-in-cheek twist. Or if you want some days out and UK family holiday inspiration, click on the Travel section.
If you like a bit of social media madness, pop over to my Facebook page. You'll be able to have a laugh at what ridiculousness goes on in my house with three very small boys on a daily basis. Warning – there is often sarcasm, and usually swearing. There are also great travel reviews and some AWESOME giveaways. Feel free to join my Twins, Tantrums and Cold Coffee – Shits and Giggles Parenting Group too, where everyone shares their hilarious stories.
If you like what you see, how about you check me out on Pinterest, Instagram and Twitter too.
And if you want to work with me, feel free to give me a shout here or at helen@twinstantrumsandcoldcoffee.com and I'll get back to you.