Here in the UK, COVID rules have almost faded into a memory. Since the end of February, there have been no mandatory COVID restrictions in England. Mask-wearing has been voluntary. There have been no rules on social distancing or mixing indoors. Work from home orders have been lifted.
This is a collaborative post
But what about when you go abroad on holiday this summer? Not for the first time during the pandemic, the UK attracted criticism for its early lifting of restrictions. Many other countries, including most of Europe, have adopted a much more cautious approach. Many still have COVID restrictions in place.
So what do you need to know before you plan your holiday?
Mask wearing
The EU has just dropped its mandatory recommendation that all passengers should wear masks on flights to member states. But that doesn't mean you won't be required to wear a mask on flights to Europe. Airlines are still free to set their own rules and are entitled to refuse you boarding if you don't comply. Make sure you check with your airline before you travel.
You should also check what the rules are on mask wearing at your destination. For example, in Spain, Italy, Greece and Germany it is still compulsory to wear masks on public transport.
Pre-flight COVID tests
One of the things that has defined travel since the start of the pandemic is the requirement for travellers to take a COVID test before departure. In most countries around the world, proof of a negative test has been a firm condition of entry for considerable chunks of the past two years.
If you tested positive, that would be it. Trip over.
A large number of countries have now lifted the testing requirement. This includes 15 of the 26 EU states. For holidaymakers, the most significant of these is arguably Greece, a favourite summer holiday tourist destination.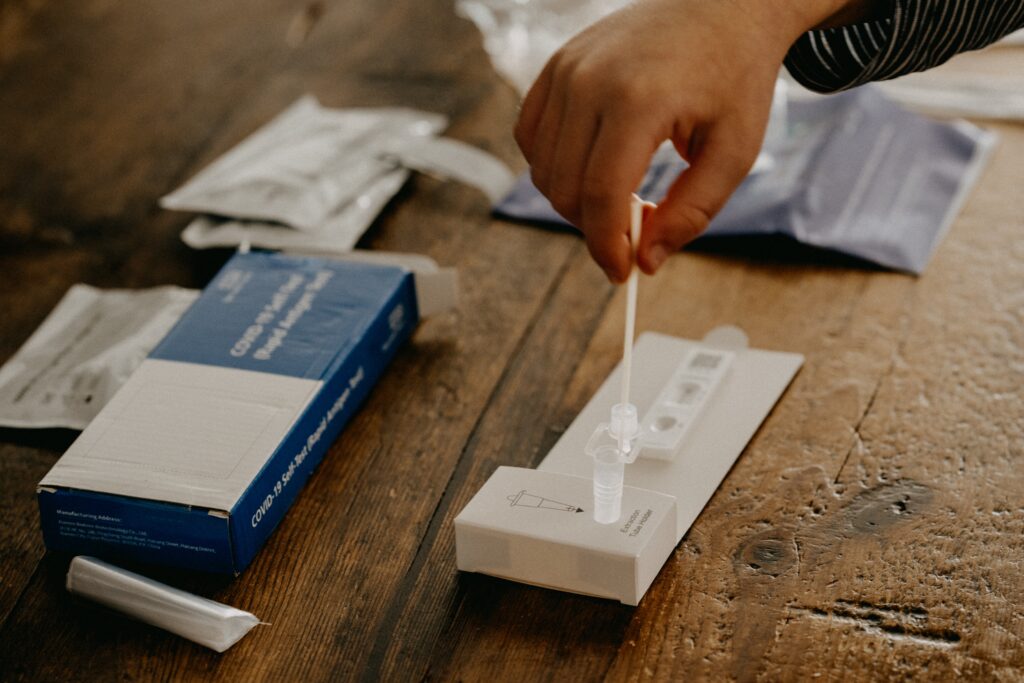 However, other popular destinations still require a combination of negative test results, COVID vaccination certificates or proof of recent recovery from the virus. Italy and Malta, for example, ask visitors to provide one of those three on entry. In France, all fully vaccinated travellers can enter without restriction. But you can only substitute full vaccination for a negative COVID test if you are from a country rated 'green' for its COVID risk.
Spain, meanwhile, will only allow fully vaccinated adults to enter, with no exceptions for negative COVID tests. It will, however, allow unvaccinated 12 to 18 years olds in if they have a negative test result.
So for some of the most popular summer holiday destinations in Europe, there is still a good chance that you or a member of your family will need to take a COVID test before you travel. That means the prospect of a positive test ruining your plans and forcing you into a last minute cancellation are very real.
For that reason, it's important to remember another precaution – take out travel insurance so you are covered for any losses if the worst happens and you do have to cancel your holiday due to the COVID restrictions.
Falling ill while abroad
What nearly all countries do still have is guidelines for what to do if you fall ill with COVID-like symptoms. And they nearly all involve isolating yourself and taking a test to see if you actually have the virus or not. 
If you test positive, the isolation period you will have to see out varies from place to place. You should also check whether you would be able to isolate in the accommodation you have booked, or whether you'd have to transfer to a special quarantine facility.
Complications can arise if the isolation period in the country you are staying in takes you beyond your flight home. And beware trying to carry on your holiday as normal after a positive test. Some places require you to register test results and you could face stiff fines for not sticking to the rules. Plus, if you turn up for your flight home showing symptoms, your airline is likely to refuse you boarding.
Again, having travel insurance becomes priceless in these situations, whether it's to cover the cost of a new flight home or to extend your accommodation booking while you complete your isolation period and abide by the COVID restrictions.
How did I do?
Did you enjoy this post? Why not hang around and read a few more whilst you're here. If you want to read some more of my usual kind of stuff, head over to my Mum Life section. You'll find all things parenting with a tongue-in-cheek twist. Or if you want some days out and UK family holiday inspiration, click on the Travel section.
If you like a bit of social media madness, pop over to my Facebook page where you'll be able to have a laugh at what ridiculousness goes on in my house with three very small boys on a daily basis. Warning – there is often sarcasm, and usually swearing. There are also great travel reviews and some AWESOME giveaways. Feel free to join my Twins, Tantrums and Cold Coffee – Shits and Giggles Parenting Group too, where everyone shares their hilarious stories.
If you like what you see, how about you check me out on Pinterest, Instagram and Twitter too.
And if you want to work with me, feel free to give me a shout here or at helen@twinstantrumsandcoldcoffee.com and I'll get back to you.