Mums are absolute troopers in general but working mums especially will often be running behind the facts. A part-time or full-time job, household chores that need to get done, a family to take care of… it can be quite overwhelming. That's why we have all the more reasons to make life as easy as possible, which is exactly why we're introducing you to the most practical, no-hassle bedding: the Night Owl Duvet.
This is a collaborative post
Introducing The Night Owl Duvet
Imagine a duvet that doesn't need a cover, that can simply be popped in the washing machine and that can be easily dried within 90 minutes. The Night Owl Duvet is a coverless duvet that is designed to combine convenience with style; the absolute perfect addition to the household of a working mum. As the Night Owl Duvet doesn't need any sheets, it makes making the bed the easiest chore you've ever done. After a long day at work and with the kids, the last thing you need is fighting the sheets – and there is no need to worry about this anymore. Because the coverless duvet is home washable, it's very easy to clean it and keep it hygienic.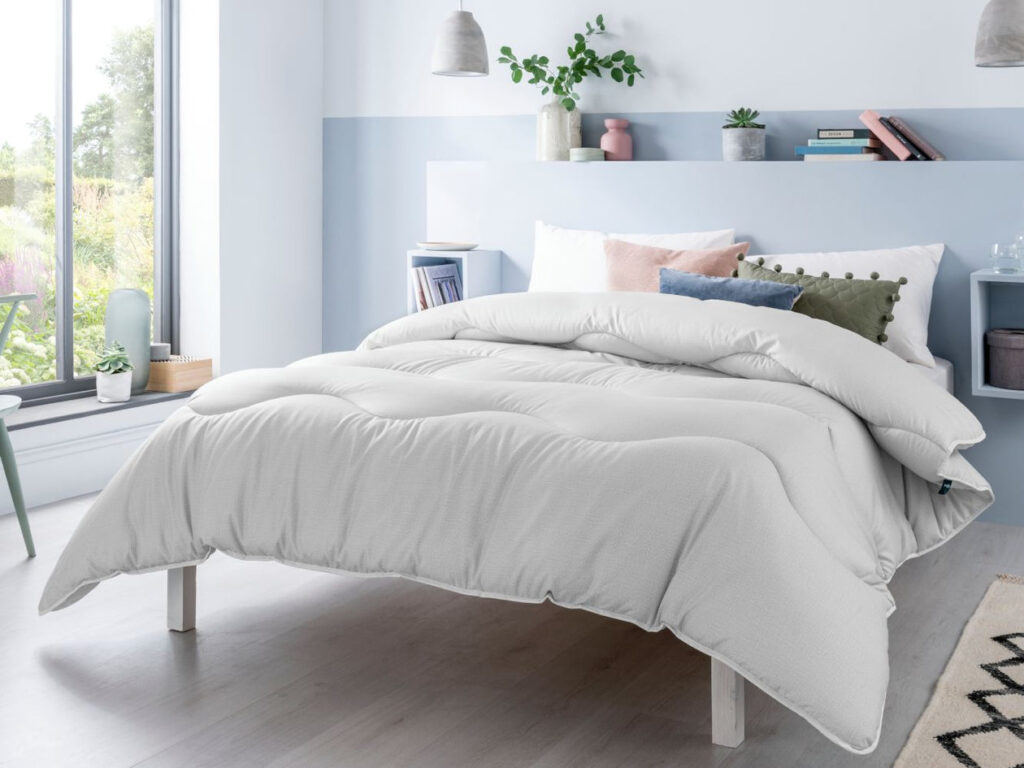 Night Owl Bedding For Kids
The best thing about the Night Owl Duvet is that it's available in different styles, sizes, and colours. You can choose a white night owl duvet to match your neutral interior, or pick pink, green or blue to spice things up a little bit. And, the duvet is even available for kids!
The Junior Night Owl Collection has a duvet with a cute starry print, comes in a single size and will instantly transform your kid's bedroom into a fun and exciting place. Who knows, the kids might actually be excited to go to bed from now on. Wouldn't that be nice?
Besides this fun duvet, the Junior Collection also has a waterproof mattress protector which always comes in handy when you have kids. This will help to protect your kid's mattress from any accidental bedwetting and thus it helps to prolong the lifetime of your mattress. Saving you a lot of money – and a lot of laundry.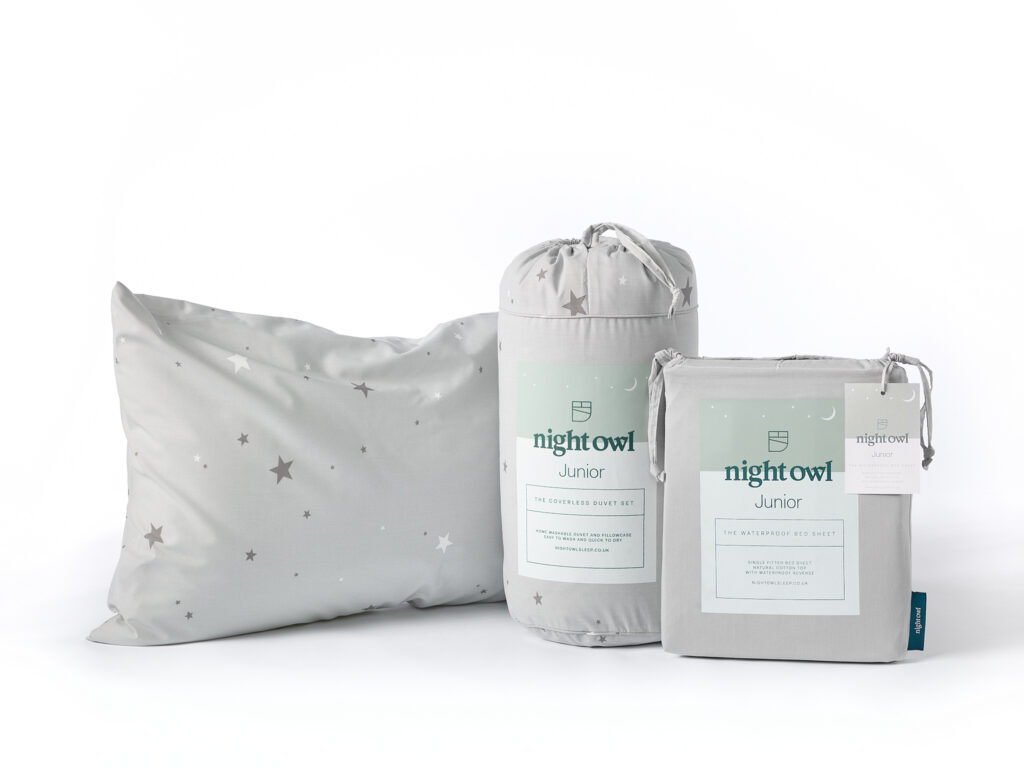 Pick The Right Bedding
Having high quality bedding that is comfortable and breathable is important when it comes to the quality of your sleep. If your bedding is made from scratchy material or your duvet is too warm, you may end up sleeping poorly on a regular basis. That's why it's important to invest in the right bedding – especially if you're a difficult sleeper. And don't underestimate the importance of a high quality mattress and supportive pillows. Having the wrong mattress and pillows for your body, can actually cause back and neck pain – something to avoid. Depending on your preferred sleeping position, you'll have to adapt the pillow to your body's needs. A soft pillow is great for those who sleep on their stomach whilst a firm pillow is better for back and side sleepers.
Bedding For Better Sleep
Sleeping poorly can negatively impact a lot of aspects in your life. You may perform less in your job, you feel exhausted once you get home and it costs more energy to fully be there for your children. The Fine Bedding Company have recently launched their De-stress Biocrystal® bedding collection, which is bedding that uses crystals for sleep. For the bedding, they have used crystals turned into a powder and worked 16 types of crystals into the fabric. A combination of science, technology and innovation; the crystal bedding can help you to get that much-needed sleep all of us mums seek.
How did I do?
Did you enjoy this post? Why not hang around and read a few more whilst you're here. If you want to read some more of my usual kind of stuff, head over to my Mum Life section. You'll find all things parenting with a tongue-in-cheek twist. Or if you want some days out and UK family holiday inspiration, click on the Travel section.
If you like a bit of social media madness, pop over to my Facebook page where you'll be able to have a laugh at what ridiculousness goes on in my house with three very small boys on a daily basis. Warning – there is often sarcasm, and usually swearing. There are also great travel reviews and some AWESOME giveaways. Feel free to join my Twins, Tantrums and Cold Coffee – Shits and Giggles Parenting Group too, where everyone shares their hilarious stories.
If you like what you see, how about you check me out on Pinterest, Instagram and Twitter too.
And if you want to work with me, feel free to give me a shout here or at helen@twinstantrumsandcoldcoffee.com and I'll get back to you.