What can you do with ten minutes? It only takes ten minutes to clean your bedroom, yet those ten minutes could improve your health and happiness. And let's face it, everyone loves the results of cleaning your bedroom!
This is a collaborative post
If ten minutes sounds like a stretch, clutter and cleanliness are scientifically linked to mental health, with people with cleaner houses tending to be happier and healthier.
The idea is simple – by keeping your bedroom clean, you create a relaxing space that you enjoy spending time in. Your bedroom transforms from a cluttered, drab mess into a light, serene space where you can unwind. And if you really can't face that first attempt at it, why not consider one off cleaning London to get it into ship-shape and then you can keep on top of it.
Here's how cleaning your bedroom helps you rest better:
1. Free your mind
A messy bedroom is a sign of an untidy mind. Clutter is linked to anxiety, muddling the mind and causing frustration.
By cleaning your bedroom, you can remove clutter and bring order to the chaos, creating a safe, relaxing space that you enjoy being in.
Could you give it a go?
Try decluttering your bedroom and ordering things so you know where they are. Give your most essential items a permanent home and get rid of things that annoy or frustrate you. Your aim is to simplify things.
2. Save time
Cleaning your bedroom takes ten minutes, but it can save you hours!
An untidy bedroom makes it harder to find things and increases the amount of time you waste on things that don't matter.
A clean bedroom means you can move around efficiently and avoid those annoying times when you can't find things you need. A divan bed with drawers or an ottoman bed with a lift-up base offers a good solution for storing bedding, and you can get stackable plastic boxes for shoes and accessories. Moving items to the wall with baskets is also a good storage trick.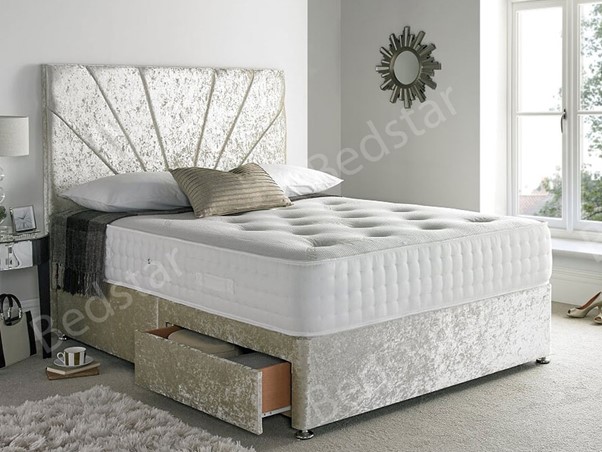 3. Remove allergens when cleaning your bedroom
Cleaning your bedroom removes dust, pet dander and other airborne allergens, helping to reduce sneezing, coughing and nasal congestion.
If you often sneeze in your bedroom, it probably needs dusting. Start with your furniture, shelves and electricals before moving to the floor. According to Cleaner Wiki, A powerful vacuum cleaner is essential to remove dust and hair build-up in corners. A hypoallergenic mattress and hypoallergenic bedding can also reduce allergens and make bedtime more comfortable.
4. A safe space
How many times do you feel mentally exhausted? Having somewhere to retreat to is essential to deal with those times. It would help if you had a place to lay down, relax and be yourself without fear of interruption.
A clean bedroom is the best place for this. Yes, you can relax in a messy bedroom, but a clean bedroom creates a sense of tranquillity.
With tranquillity comes better sleep. You will feel less anxious, and your sleep quality could improve, unlocking health benefits. As we've discussed before, sleep affects your health in several ways, and poor sleep affects your cognitive function, immunity, energy, healing and strength.
Anything that can help you rest better is a good thing, and cleaning your bedroom is one of the most straightforward improvements you can make.
5. You'll have better self-esteem from cleaning your bedroom
There is a tangible connection between a clean home and high self-esteem. People with clean houses tend to be happier and more confident, perhaps because they know they have a stable, ordered place rooted in their lives.
Cleaning your bedroom could improve your self-esteem. At the very least, you will feel like you've achieved something after cleaning it. Sure, a small win, but the best things are made from the minor things.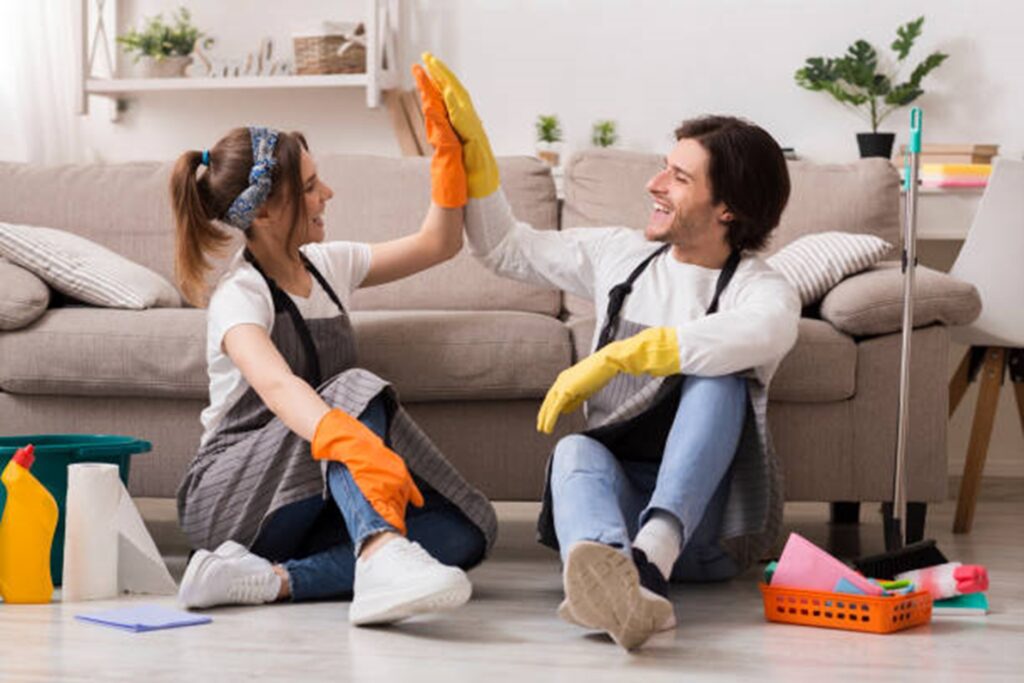 There's some science to back this up too. This study (2018) on cleaning and empathy found that simply being in a clean space impacts us in several ways, making us more relaxed (80%), less stressed (60%), and more productive (72%).
"A person's level of empathy is positively associated with living in a clean home and even more so if they are responsible for some aspect of the cleaning," the report finds, showing that a humble cleaning session is worth your time.
How did I do?
Did you enjoy this post? Why not have a look at some others whilst you're here. If you want to read some more of my usual kind of stuff, head over to my Mum Life section. You'll find all things parenting with a tongue-in-cheek twist. Or you'll discover lots of UK holiday inspiration and family days out in my Travel Section.
If you like a bit of social media madness, pop over to my Facebook page where you'll be able to have a laugh at what ridiculousness goes on in my house with three very small boys on a daily basis. Warning – there is often sarcasm, and usually swearing. There are also great travel reviews and some AWESOME giveaways. Feel free to join my Twins, Tantrums and Cold Coffee – Shits and Giggles Parenting Group too, where everyone shares their hilarious stories.
If you like what you see, how about you check me out on Pinterest, Instagram and Twitter too.
And if you want to work with me, feel free to give me a shout here or at helen@twinstantrumsandcoldcoffee.com and I'll get back to you.