Today whilst cutting out crocodile play doh shapes and refereeing a fight over the 48 year old hand-me-down wooden train set, I found out something very exciting – I won another Britmums blogging award!
After winning the Fresh Voice category last year, I was in the final for the Readers' Choice Britmums Brilliance in Blogging Awards 2019.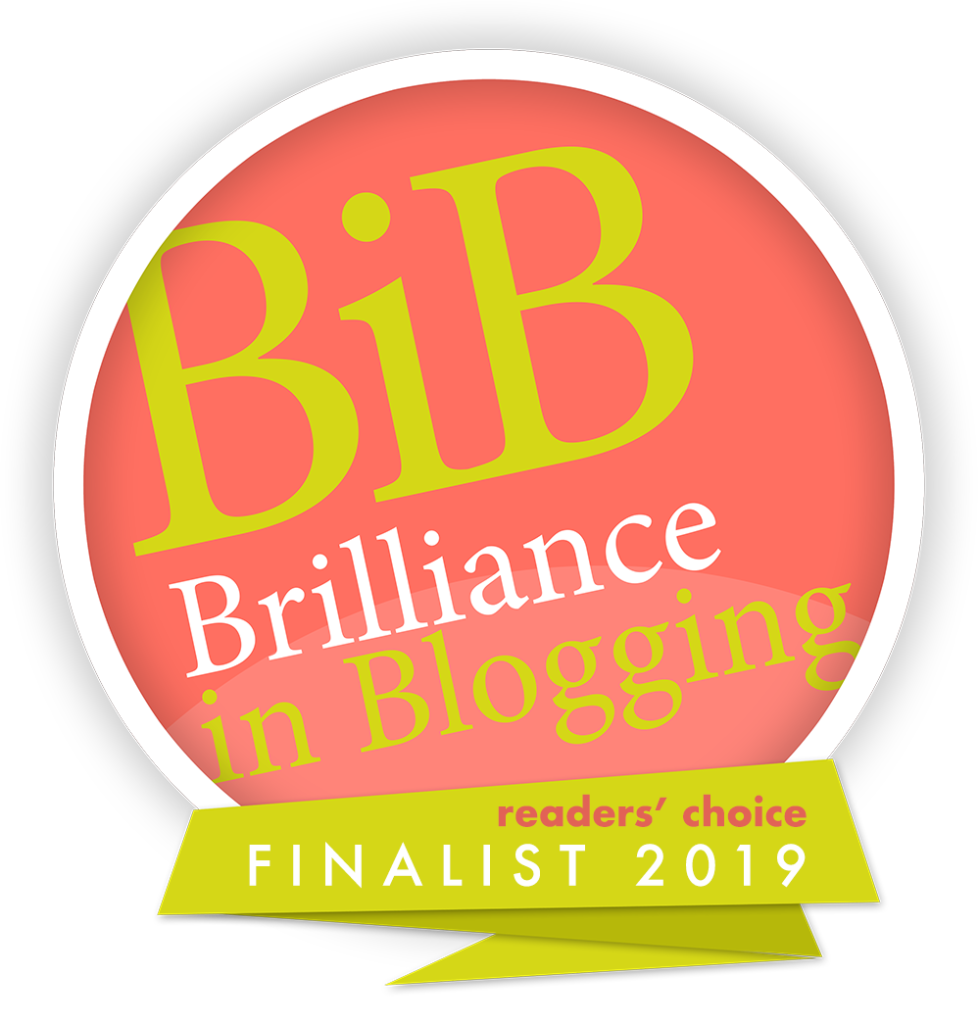 And thanks to you lovely lot both nominating me and voting for me – I won!
Tough competition in Britmums contest
I was up against some tough competition this year, with some amazing and experienced bloggers giving me a run for my money including Life, Love and Dirty Dishes, Catherine's Cultural Wednesdays, Daddilife, and Slouching Towards Thatcham. You should go and check them out.
So I'm OVER THE BLOODY MOON!
As you can see by the picture taken shortly afterwards amidst the chaos, my boys were equally as thrilled. It seems Twin One objected (slightly) to having his photo taken, Twin Two didn't get the memo to smile, and the four year old is picking his nose! What a classic.
The eldest is off 'sick' today after throwing up at 5.30am and 6.30am – then spent the morning demonstrating how 'poorly' he is by prancing round the living room. Combined with Twin Two's refusal to nap (shitbag), my plan of sitting with a (hot) coffee and cake whilst following the award announcements on Twitter went out the window.
Fabulous bloggers
There were some fabulous bloggers shortlisted in the Britmums awards, and I'm super chuffed fellow south west lovely Jennie from GinGin and Roo won Fresh Voice, and Jersey-based Emma who writes Inspired Living 365 won the Inspire Award after writing about her bowel cancer journey. Truly deserved.
So thank you everyone. I love writing and it's amazing to think a few of you might like my writing too. Cheers!
I'm now off to give my boys lessons in how to smile for a photo. It's a wonder I wasn't up for the Instagram award with this photogenic bunch, don't you think?
How did I do?
Did you enjoy this post? If you want to read some of my 'usual' posts, how about you check out my Mum Life section for the odd rant, a fair bit of sarcasm, and possibly a few swear words. All totally relatable of course!
If you like a bit of social media madness, pop over to my Facebook page where you'll be able to have a laugh at what ridiculousness goes on in my house with three very small boys on a daily basis. Warning – there is often sarcasm, and usually swearing. There are also great travel reviews and some AWESOME giveaways. Feel free to join my Twins, Tantrums and Cold Coffee – Shits and Giggles Parenting Group too, where everyone shares their hilarious stories.
And if you want to work with me, feel free to give me a shout here or at helen@twinstantrumsandcoldcoffee.com and I'll get back to you.