If you're a young parent, budgeting is probably one of your biggest concerns. How can you make sure you have enough money to cover all your expenses, while still saving for the future? In this post, debt solutions experts Creditfix break down their top budgeting tips for young families looking to keep their finances on track.
This is a collaborative post
Alongside helping thousands beat debt each year, Creditfix provide free advice on everything form equity release to everyday savings and budgeting tips.
Make sure to follow these 10 budgeting tips, and you'll be well on your way to financial success and giving your children a financial head start.
10 Budgeting Tips To Put In Place
1. Make a budget – and stick to it
This may seem like an obvious step, but it's one that many families fail to do. Sit down and figure out what your monthly income is, as well as all your fixed expenses (like mortgage or rent, car payments, etc.). Then, figure out how much you have left over for variable expenses like food, entertainment, and clothing. Once you have a budget in place, do your best to stick to it.
2. Track your spending
Tracking your family's spending is a crucial part of sticking to a budget. Without knowing where your money is going, it's easy to overspend on non-essential items. By taking a close look at your spending patterns, you can identify areas where you can cut back. This will help you free up more money for your family's financial goals and you could also consider using one of these budgeting apps. In addition, tracking your spending can help you spot any potential red flags, such as unexpected spikes in credit card use. By keeping tabs on your finances, you can ensure that your family stays on track financially.
3. Set financial goals
It's important to have something to strive for when it comes to your finances. Whether you're saving for a down payment on a house or trying to get out of debt, setting goals will help you stay on track. Make sure your goals are realistic, and then create a budget plan for how you'll achieve them.
4. Build an emergency fund
One of the most important things you can do for your family's financial security is to build up an emergency fund. This way, if something unexpected comes up, you won't have to put it on a credit card and go into debt. Aim to save enough to cover three to six months of living expenses.
5. Invest in life insurance
Many people avoid thinking about life insurance because it can be morbid to consider one's own death. However, it is an important financial safety net to have in place in case something happens to you. If you pass away, life insurance will ensure that your family is taken care of financially. This can be a huge relief for them during a difficult time, and it can help them to maintain their current lifestyle or even make some necessary changes like moving to a new house. It's important to shop around and find a life insurance policy that fits your budget and your family's needs. Don't wait until it's too late – make sure you're prepared for the worst case scenario by investing in life insurance. Life insurance broker Reassured have written this guide which identifies the average cost of life insurance in the UK based on 142,576 term policies they sold in 2022. You can also compare quotes free of charge using their service to find the best available deal.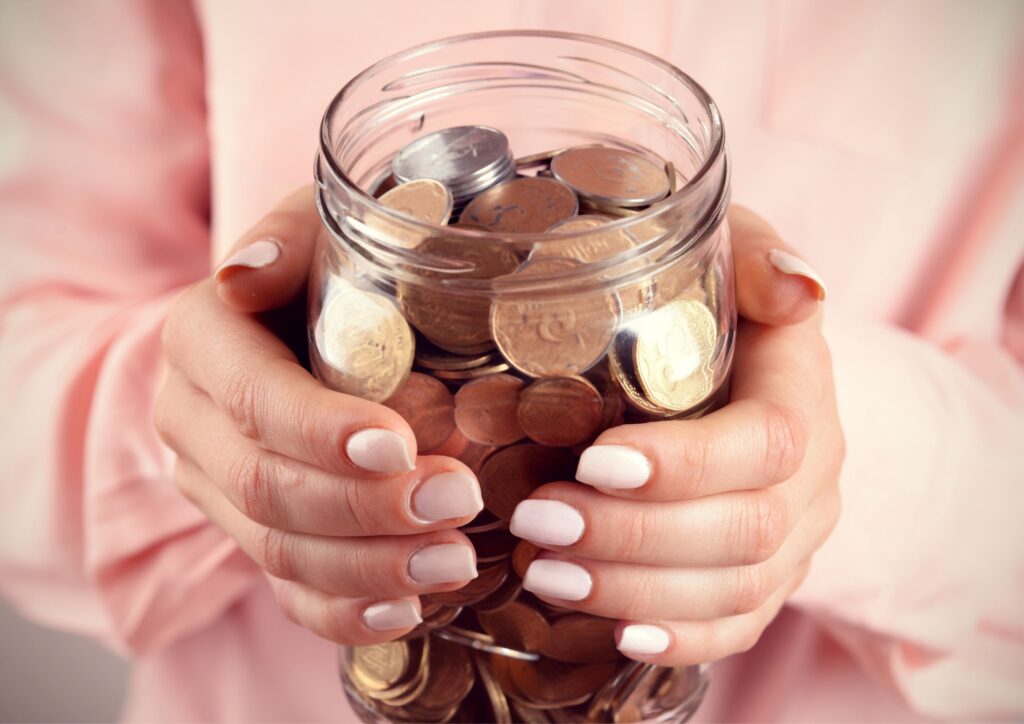 6. Start saving for your children's future early
If you have young children, now is the time to start saving for their education. The sooner you start, the more time you'll have to let your money grow. There are a number of different ways to save for your child's education, so you can talk to a financial advisor to figure out which one is right for you.
7. Live below your means
One of the best things you can do for your family's financial future is to live below your means. This means spending less than you make and investing the difference. It may not be easy, but it will pay off in the long run. By living below your means, you'll be better able to weather unexpected expenses and save for your family's future goals. And, if you have any money left over each month, you can invest it in a 529 plan or another savings vehicle. The key is to create a budget and stick to it. Try to find ways to reduce your monthly expenses so that you can save more. And, if you get a raise or bonus, don't increase your spending – save the extra money instead.
8. Teach your children about money and budgeting tips
It's never too early to start teaching your children about money. Show them how you budget and why it's important to save. As they get older, you can teach them about investing, financial goal-setting and budgeting tips. Opening a bank account for them is a great way to teach them about money management. There are a variety of banking choices for kids and teens to choose from.
9. Stay out of debt
If at all possible, avoid going into debt. This includes both consumer debt (like credit cards) and student loans. If you do need to borrow money, make sure you can afford the payments and that you have a plan for how you'll pay it back.
10. Seek professional help
If you're struggling to get your finances in order, don't be afraid to seek professional help. A financial advisor can give you guidance on how to budget, save, and invest for your family's future. They can also help you set financial goals and create a plan to reach them. Professional help can be invaluable when it comes to getting your finances under control and budgeting tips. So if you're feeling overwhelmed, don't hesitate to reach out for assistance.
Following these budgeting tips will help you get your finances in order and provide financial security for your young family. Budgeting can be difficult, but it's important to make sure you're making healthy financial choices. With a little planning and effort, you can ensure a bright future for your family.
How did I do?
Did you enjoy this post? Why not hang around and read a few more whilst you're here. If you want to read some more of my usual kind of stuff, head over to my Mum Life section. You'll find all things parenting with a tongue-in-cheek twist. Or if you want some days out and UK family holiday inspiration, click on the Travel section.
If you like a bit of social media madness, pop over to my Facebook page. You'll be able to have a laugh at what ridiculousness goes on in my house with three very small boys on a daily basis. Warning – there is often sarcasm, and usually swearing. There are also great travel reviews and some AWESOME giveaways. Feel free to join my Twins, Tantrums and Cold Coffee – Shits and Giggles Parenting Group too, where everyone shares their hilarious stories.
If you like what you see, how about you check me out on Pinterest, Twitter and Instagram too.
And if you want to work with me, feel free to give me a shout here or at helen@twinstantrumsandcoldcoffee.com and I'll get back to you.