Are you thinking of doing Australia with kids? The country has everything to offer if you seek something fun, exciting, serene, or all the elements. With varied scopes of attractions and landmarks for the tourists and travelers, the country makes sure that no person, not even a child, goes back without a memorable experience and memory.
This is a collaborative post
In addition to that, Australia has a broad range and category of flora and fauna. Hence, nature and the environmental aspects shine bright in the country. However, it does not imply that artificial attractions fall behind.
Australia with kids – where to take them
Let us see the nine best places in Australia where you can enjoy traveling with your kids.
1. Cleland Wildlife Park, SA
Located in Adelaide Hills in South Australia, Cleland Wildlife Park serves as a protected area that houses some of the most iconic and indigenous animal species. It allows visitors and tourists to get an exceptionally intimate experience and feel with nature and the native species in their natural habitats.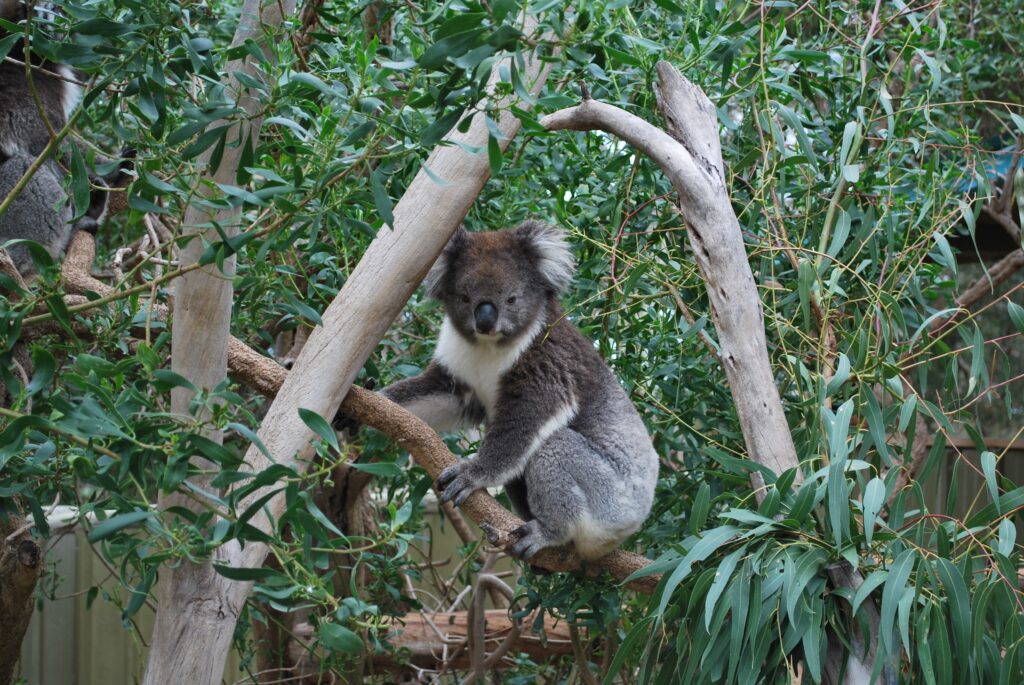 A few animal species consist of koalas, wombats, echidnas, dingoes, wallabies, kangaroos, etc. On top of that, several varieties of reptiles and birds can also get found. The tourists get the opportunity to see them from close and understand their daily lifestyle. Such experiences and incidents become exceedingly memorable for children.
2. Whitsunday Islands, QLD
The Whitsunday Islands are a collection of 74 distinct continental islands of varying sizes. They are present off the central coast of Queensland, centered around Whitsunday Island.
The Whitsunday Islands serve as a popular and appealing tourist destination within the proximity of the Great Barrier Reef and Queensland. It is one of the best places in the Southern Hemisphere where an individual can enjoy yachting, sailing, powerboating, and kayaking. All these activities get done under expert supervision, making them safe for kids.
Moreover, the excellent accommodations and the Ngaro Whitsundays Underwater Art Trail increase the appeal of the Whitsunday Islands.
3. Port Arthur, TAS
Port Arthur, a former settlement area for convicts, is a renowned town located on the Tasman Peninsular in Tasmania. It is a part of the world-famous Australian Convict Sites, making it a World Heritage property. Today, the attractions are the prisons and penal sites built in the 18th and 19th centuries.
The prisons, or their remnants, attract thousands of people yearly to understand what transpired in the past. For that reason, they are a suitable source of historical knowledge for children. In addition, natural wonders such as the Isle of the Dead and the Remarkable Cave appeal substantially to tourists.
4. Ballarat, VIC
Located in the Central Highlands in Victoria, Ballarat is a culturally-rich city. It serves as a thriving hub and spot for various events, alcohol, foods, and contemporary arts.
Ballarat is known for the numerous annual events and festivals it organizes. They attract thousands of people each year, making the city a lively place almost all year round. Ballarat has a well-established and notable theatrical community with multiple local ensembles. The significant number of performing arts venues enhance this culture even further.
Ballarat is also famous for its several sports tournaments. They include games like horse racing, cricket, football, kayaking, etc.
5. Snowy Mountains in Jindabyne, NSW
The Snowy Mountains located in Jindabyne offer some of the best scenic views with charming villages, mesmerizing lakes, and a serene environment. The place provides excellent services to all its tourists and visitors. They range from high-quality accommodations to exceptionally delectable food, making a Jindabyne holiday memorable for all.
The Snowy Mountains offer several excitable sports and activities. They consist of snowboarding and skiing for the winter months. On the other hand, tourists can go fishing, hiking, biking, or horse riding during the summer days. These activities allow them to explore or enjoy the scenery and feel close to nature.
6. Canberra, ACT
Australia's capital city Canberra is a renowned place located in the Australian Capital Territory's northern end. It is home to several institutions and national monuments depicting the country's rich history. They consist of the Australian War Memorial, the National Gallery of Australia, the National Archives, the National Film and Sound Archive, etc.
The Canberra Museum and Gallery in Canberra serves as the repository or storehouse of local art and culture. It houses numerous visiting exhibitions and multiple permanent collections. In addition to that, Canberra has several venues dedicated to theatre and live music. They include the Canberra Theatre and Playhouse.
7. Red Centre, NT
Located in the Northern Territory, the Red Centre is an exceptional landscape in Australia's red desert. The entire region consists of the country's sacred sites of Kata Tjuṯa and Uluru. In addition, it includes Alice Springs.
The Red Centre offers mesmerizing views and glimpses of the landscape with weathered mountains, desert plains, and rocky gorges. Furthermore, the famous Uluru changes colors during dusk and dawn, making it an attractive and only-in-Australia site and experience.
The Red Centre also offers various wildlife indigenous solely to the area. They consist of dingoes, thorny devils, spinifex hopping mice, perentie, and numerous bird species. An absolute must if you're doing Australia with kids.
8. Surfers Paradise, QLD
As the name suggests, Surfers Paradise is one of the best places in Australia for surfing activities and sports. Being a coastal town in the City of Gold Coast in Queensland, it has a broad surf beach that facilitates all related events.
Surfers Beach organizes several public events like the Australian Sand Sculpting Championships and the Surfers Paradise Festival. Multiple family-friendly attractions like the Ripley's Believe it or Not Museum and Surfers Paradise Boulevard can also get found here. Furthermore, the small yet exciting amusement park named the Adrenalin Park makes Surfers Beach even more fun and pleasurable for children.
9. Rottnest Island, WA
Rottnest Island is an island present off the coast of Western Australia. It is renowned for its significant population of the small indigenous marsupials named quokkas. They can get found in very few locations across the world. On top of that, southern fur seals and Australian sea lions are present on the island.
Several native and coastal birds can get frequently seen on Rottnest Island. They consist of silver gull, reef heron, rock parrot, osprey, pied cormorant, etc. The island is home to three local three species. Out of them, the Rottnest Island pine is the most notable one.
There you have it. Some awesome places to go if you're traveling to Australia with kids. Which ones do you fancy?
How did I do?
Did you enjoy this post? Why not hang around and read a few more whilst you're here. If you want to read some more of my usual kind of stuff, head over to my Mum Life section. You'll find all things parenting with a tongue-in-cheek twist. Or if you want some days out and UK family holiday inspiration, click on the Travel section.
If you like a bit of social media madness, pop over to my Facebook page where you'll be able to have a laugh at what ridiculousness goes on in my house with three very small boys on a daily basis. Warning – there is often sarcasm, and usually swearing. There are also great travel reviews and some AWESOME giveaways. Feel free to join my Twins, Tantrums and Cold Coffee – Shits and Giggles Parenting Group too, where everyone shares their hilarious stories.
If you like what you see, how about you check me out on Pinterest, Instagram and Twitter too.
And if you want to work with me, feel free to give me a shout here or at helen@twinstantrumsandcoldcoffee.com and I'll get back to you.