If you can't go over the top at Christmas, when can you? It's the one time of year when we strive to make things extra special, so why not consider some different ways to enjoy whisky whilst you're celebrating this festive period?
This is a collaborative post
Whether it's putting up more fairy lights, adding an extra flourish of ribbon to gifts or serving up gourmet treats, it seems we're always looking for new ways to surprise and delight loved ones over the festive season.
Even drinks are getting in on the action. Christmas blends of tea and coffee, candy cane hot chocolates, festive-themed cocktails – it seems just about every tipple is being pimped up for Christmas.
But what about whisky?
Wondering how you can add a little Yuletide flare? Read on for indulgent (and delicious) ways to serve whisky this December.
Festive whisky serving suggestions
#1 Christmas whisky cocktails
Cocktails at Christmas are an absolute must, so if you love whisky, why not combine the two?
The gently spiced and naturally warming flavour of whisky is great for the winter party season. From classic favourites like an Old Fashioned or Whisky Sours to contemporary twists like a Boulevardier – a remake of the popular Negroni using warming whisky flavours in place of gin – there's a Christmas cocktail for everyone.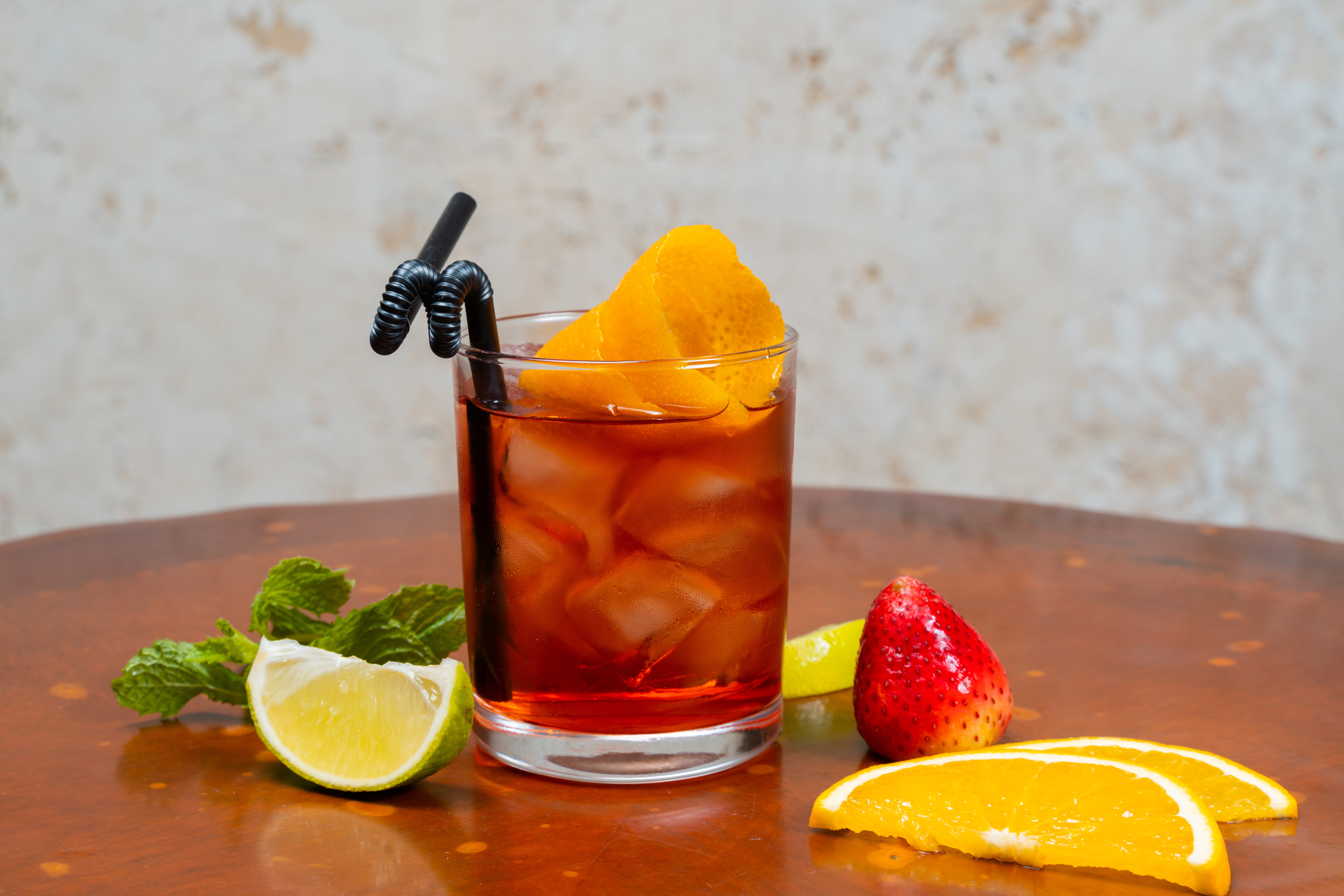 #2 Hot toddy
Looking for a comforting and medicinal drink to ease you through December? Then put a hot toddy at the top of your list.
Combine whisky with honey and lemon to bolster your body's defences and gently soothe cold and flu symptoms.
And as Christmas is all about going the extra mile, enhance the look by serving with whole slices of lemon, cinnamon sticks and cloves.
#3 Irish coffee
Whisky and coffee make a great combination and we can think of no better time to combine the flavours than during festive celebrations.
One party too many? Need something to get over the post turkey dinner slump? The digestif qualities of whisky paired with the kick of caffeine is an ideal pick me up. Finish with cream for added decadence.
#4 Hot chocolate
Christmas just wouldn't be Christmas without chocolate, making hot chocolate the ultimate festive treat.
Milk, white, dark – however you enjoy your hot choc, add a splash of whisky to take your treat to the next level.
The complex flavours of whisky complement the creamy flavouring of chocolate perfectly. Serve with whipped cream, marshmallows, and gingerbread sprinkles for a mug full of Christmas contentment.
#5 Eggnogg
A Christmas classic of eggs, milk, sugar, cream, and nutmeg – stir in a shot of whisky for an added kick without taking away from the traditional flavourings.
#6 Mulled wine and whisky
A favourite at Christmas markets and for outdoor celebrations. Warming and delicious on its own but combine with whisky and you'll great an extra special taste sensation.
#7 Straight whisky
For some people, even a drop of water detracts from the intensity of flavour offered by whisky – but that doesn't need to put the dampeners on Christmas spirit.
Instead, garnish your glass! Decorate the side with a slice of clementine, star anise or sprig of festive foliage. A little decoration will add to the spirit of things without compromising flavour.
Wishing your Christmas gifts could be as well received as these festive serving suggestions are bound to be?
Then why not take a look at what's on offer from the Whisky Tasting Company?
With a great range of Christmas whisky gifts, opt for one of their gift sets and not only will the lucky recipient enjoy a great way to sample award-winning whiskies, but each miniature bottle also holds the perfect amount (a generous 30ml) for adding distinctive Christmas character to drinks.
A great gift and the promise of great drinks – what's not to love about that?!
Happy Christmas!
How did I do?
Did you enjoy this post? If so, you should check out the 'usual' type of stuff I write. Honest, relatable rants about parenting three young boys. With a touch of swearing and a lot of sarcasm. You'll like it! Check out my Mum Life section or head to my Travel Section for some UK family holiday and days out inspiration.
If you like a bit of social media madness, pop over to my Facebook page where you'll be able to have a laugh at what ridiculousness goes on in my house with three boys on a daily basis. Warning – there is often sarcasm, and usually swearing. There are also great travel reviews and the odd giveaway. Feel free to join my Twins, Tantrums and Cold Coffee – Shits and Giggles Parenting Group too, where everyone shares their hilarious stories.
If you like what you see, how about you check me out on Pinterest, Instagram, Twitter, Threads and TikTok too.
And if you want to work with me, feel free to give me a shout at helen@twinstantrumsandcoldcoffee.com and I'll get back to you.