Whether you celebrate it in style or think it's a load of old commercial crap, Valentine's Day is just around the corner, and here are a few things every mum REALLY wants. (Even if they say they don't.)
1. A Valentine's lie-in
Slightly tricky this year as it's on a Thursday but nevertheless, how nice would a lie-in be? No 5.30am 'alarm call' in the form of a screaming baby, or three year old's shouts rudely wrenching you out of your slumber. Shouts because he needs a wee/can't find his teddy/has some vital dinosaur fact he forgot to tell you when he last called you in at 3.08am.
2. Someone to make packed lunches
This has to be one of the worst jobs of parenting. Pretty much every day of the week, chopping grapes, making sandwiches and trying to come up with new ideas. Then remembering there's absolutely no sodding point as all your three year old wants EVERY SINGLE DAY is a peanut butter and cheese sandwich. To be fair my Other Half does offer to make packed lunches at the weekend for days out. But he did it once and my OCD couldn't handle it. So now I do it all, and moan.
3. Someone to sort the kids' dinner
Someone to sort the kids' dinner. On a similar note as above. But not only cooking it (as let's face it fish fingers don't take too much effort), but someone to sit there and make them bloody eat it! Twin Two (who turned 20 months this week) can eat with a fork better than my 3.5 year old. Drives me insane!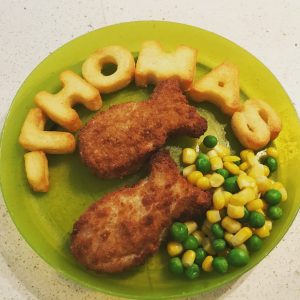 4. A self-cleaning floor 
A self-cleaning floor. Okay this might sound a bit far-fetched but how nice would that be. I'm not greedy though, just around the bottom of the high-chairs would be completely fine. Why has no-one invented this yet?
5. Time to yourself on Valentine's Day
I'm not talking the ability to take a piss without a little one (or two) toddling in. I mean more than five minutes without anyone talking to you, calling mummy in that irritating way, or trying to climb on your lap. Let's push the boat out this Valentine's Day. Even if it is just in our dreams – I'm thinking a day at the spa, a massage, a glass of fizz in the hot tub and a good book. In reality the closest I'll get is feeling hot and sweaty on the side of the pool watching the three year old's swimming lesson. I guess if we're really lucky we might get a bubble bath accompanied by 179 slightly manky rubber ducks and a crappy candle from the pound shop.
6. Underwear
But not the awful cliched supposedly sexy stuff blokes think they should buy us for Valentine's Day, but maybe a pretty bra that actually fits. Let's face it our poor boobs deserve it after going through about 8 different types of breast sizes ranging from Dolly Parton-esque bazookers when we were pregnant or breastfeeding, to what can only be described as shrivelled up sacks of skin now. Or is that just mine…
7. Flowers
But like PROPER flowers. Not petrol station flowers, or Co-op flowers. They don't even have to be Valentine's roses. In fact forget the cliche, and give me ANYTHING other than roses. Unless they're like these from my favourite florist Hannah Burnett. THEN I'll have roses. It is literally impossible for flowers to not make a mum happy. However, if you're seeking an option with mixed flowers, have a look at MyGlobalFlowers.com. The worldwide delivery service has a grand variety of bouquets. Imagine that your mom is in Rome on vacation, you can easily send flowers to Italy for her for any occasion.
8. Chocolates and wine
Chocolates and wine. I wasn't going to include these on the list. I mean, chocolates and wine for Valentine's Day is so unoriginal. But then I remembered I have three very young boys who drive me to distraction most days of the week. I also remembered I LOVE wine and chocolate. And consume both pretty much on a daily basis. So f*ck it, yep, give me ALL the chocolates and wine. And make them decent and plentiful.
9. A travel mug (yes really)
Possibly the least romantic Valentine's gift imaginable but also the most useful thing a mum could ever own (other than a young, fit, Tom Hardy look-alike au pair – and I'm not entirely sure it's politically correct to say you 'own' one of those actually). No more cold coffee, lukewarm latte or tepid tea. You'll no longer need to heat it up in the microwave three times before you actually get to drink it. You can even take it in your car and feel like a grown up. I have a few now given to me by friends and the Other Half since setting up my blog and whingeing about my coffee always being cold. I am totally in love with them.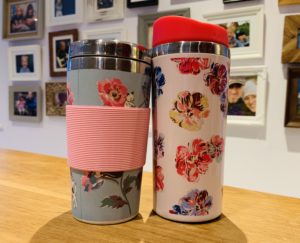 There you have it. What us mums really want this Valentine's Day. Now 'accidentally' leave this page open in view of your husbands. Or even better send them the link!
*Featured image photo by Kelly Sikkema on Unsplash
This post contains links that I have been paid for. 
**********
Want more?
Did you enjoy this post? You might like some of my others, so how about you have a read of  10 'must haves' to survive the early days with a newborn and toddler or 10 things I wish I'd known before having children
Or if you fancy a bit of social media madness, pop over to my Facebook page where you'll be able to have a laugh at what ridiculousness goes on in my house with three very small boys on a daily basis. Warning – there is often sarcasm, and usually swearing. There are also great travel reviews and some AWESOME giveaways. Feel free to join my Twins, Tantrums and Cold Coffee – Shits and Giggles Parenting Group too, where everyone shares their hilarious stories.
If you like what you see, how about you check me out on Pinterest,  Instagram and Twitter too. I'm all over the place!
And if you want to work with me, feel free to give me a shout here, and I'll get back to you during naptime/screentime (!)