This is a collaborative post, so I may have received payment for including one or more of the links it contains about travel.
It sounds like a crazy dream. Especially as we're all on lockdown in our homes and no one is allowed to leave the country! Imagine it? Being able to travel the world with your children and get paid for it. Surely a lifestyle like that isn't possible.
Well, actually, maybe it is. If we have learned anything from COVID-19, then surely it's that everything is possible to do online. Even homeschooling. All families have the option to homeschool but very few do. We have regular careers, and sending our children off to school gives us time to have a little of our life back or at least time to catch up on all the housework we missed over the weekend. Since March however we have been teaching our children in our homes, and actually, we've been doing quite well at it! (Well, some of us at least!)
Making money from travelling is possible
So, when the world starts getting back to normal, could you head off for a year or two of travel with the kids and make a little money while doing it? Yes. You can. It's hard, but it is possible.
Firstly you need to set yourself up a business. You will need a physical address to register the business at, but if you use an online address service, then you could have all your mail managed by a separate company. This means you can see everything that is sent to your business, even if you are on a yacht in the Bahamas as part of your travel! Register yourself as self-employed, and that's you good to go.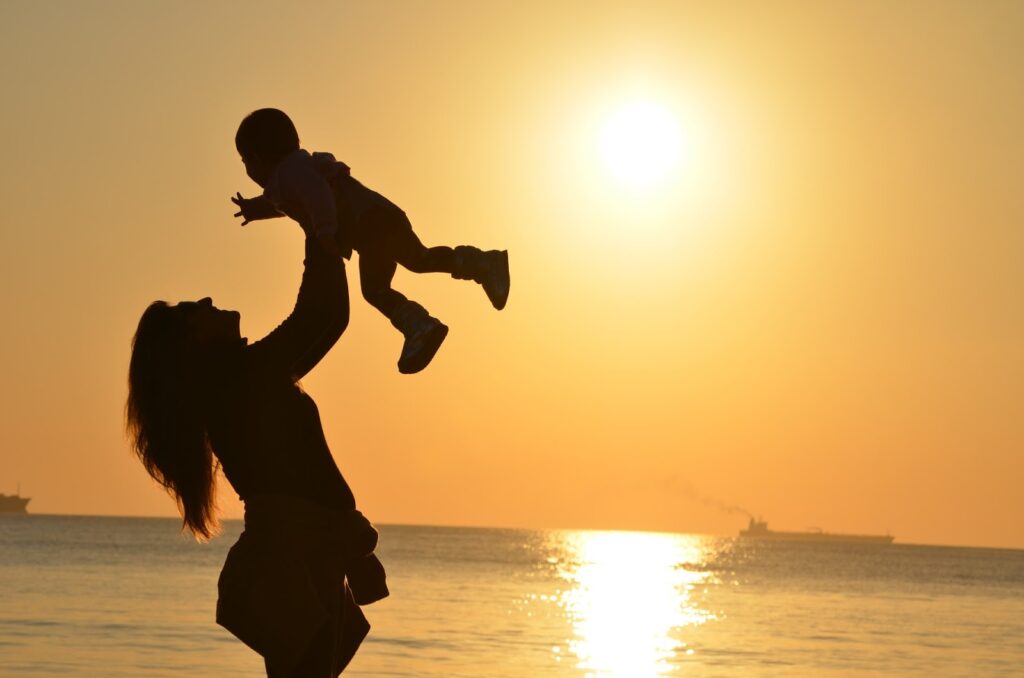 When we think of travel influencers, we usually imagine a young man or woman with no care in the world, travelling around and taking the most glamorous and beautiful photos. This works, but the primary market for holiday companies such as Mr and Mrs Smith is you. Middle-aged (sorry) with children. You could create yourself a niche which travel companies would love to get involved with. This could either cover the cost of your travel, or you may find that you could be a paid influencer.
Travel influencer job could be more than a dream
It's not easy to pin down a job as good as this, but if you have strong social media skills, you can create video content, and you know how to write a blog post or influential social media content, then you really could pitch yourself out and get the job of a lifetime in travel influencing.
Imagine jetting off around the world, teaching your children with online lessons then introducing them to different cultures and showing them the diversity that lives on this planet. It's possible; you just have to think big and work hard. Plus, fractional jet ownership cost isn't as much as some people may think, so it's worth looking at your options!  
There are so many opportunities open to us now that we have proved remote working is possible. So is it time for you to think about an incredible adventure for you and your family?
If you can dream it, then you can do it. So get on the internet and start researching. This time next year you could be sat on the beach with your family, living the dream!
How did I do?
If you want to read more about travel, how about go to my Travel Section to read plenty of review of family holidays. Or head to my Mum Life section for some honest, possibly sarcastic but totally relatable posts about parenting toddler twins and their four year old brother.
If you like a bit of social media madness, pop over to my Facebook page where you'll be able to have a laugh at what ridiculousness goes on in my house with three very small boys on a daily basis. Warning – there is often sarcasm, and usually swearing. There are also great travel reviews and some AWESOME giveaways. Feel free to join my Twins, Tantrums and Cold Coffee – Shits and Giggles Parenting Group too, where everyone shares their hilarious stories.
And if you want to work with me, feel free to give me a shout here or at helen@twinstantrumsandcoldcoffee.com and I'll get back to you.