Fancy taking the kids on holiday to Toronto and wonder what there is to keep them entertained? Well keep reading, as there are some FABULOUS things to do in Toronto with kids. 
This is a collaborative post
Toronto is one of Canada's most popular cities, and you can totally see why. There is loads to do as both adults and children, so if you're looking at Toronto holidays here are some top tips of the best places to go and fun things to do for the whole family. 
Whether you're looking for kid-friendly attractions, historical sites, green space, picnic areas, free things to do in a central location, or family activities to do in the colder months, you'll be guaranteed a great time on a family trip to Toronto.
Top places to go in Toronto with kids
1.Top of the CN Tower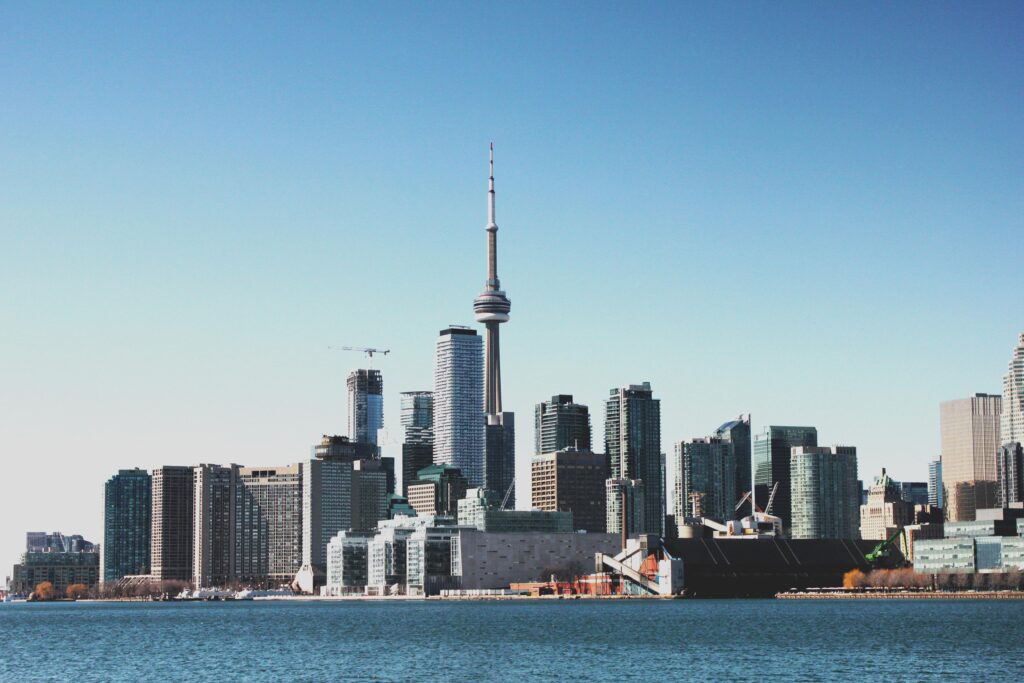 A must on your list of things to do in the city of Toronto has to be a visit to one of the most popular attractions – the top of the CN Tower. It's the city's most recognisable landmark, and sees tourists flock to it in their droves. Once at the top, the Observation Deck offers the best views of Toronto below. And you can get a 360 degree panoramic view from the tower's 360 Restaurant. If they're feeling brave the kids will love the high-speed, glass-fronted elevator ride to the Glass Floor – from which you can see straight down to ground level, 1122ft below. Wow! It's a great way to get a bird's eye view and is so much fun.
2. Legoland Discovery Centre
I've not met a child yet who doesn't love Lego, so another one of the best things to do in Toronto would be a visit to the Legoland Discovery Centre. A 30 minute drive out of the city centre, the popular tourist attraction has 10 brilliant build and play zones, a 4D theatre, two Lego-themed rides, and a whopping 3 million LEGO bricks! I mean, what kid wouldn't enjoy this place! There's also a LEGO-themed family-friendly cafe, and is set inside a huge shopping centre if you fancy a spot of retail therapy at the same time. What's not to love? 
3. ​​Toronto Zoo
If your kids love animals, they will absolutely adore a visit to Toronto Zoo. Covering a site of 710 acres, the zoo is made up of different areas from around the globe, complete with that area's inhabitants. You can visit Africa, the Americas, Australasia, and Eurasia all without leaving Toronto. Animals include rhinos, lions, cheetahs, giraffes, hippos, crocodiles, jaguar, monkeys, and gorillas. And everything in between! There is also a whole host of other attractions to keep the children entertained including a TundraAir Ride, zoomobile, carousel, splash island, rope course and zipline. 
4. Center Island
The clue is in the name of this one – hop on a ferry and head to an island for the day. Center Island is one of the many hugely popular tourist attractions and is one of the best things to do with kids in Toronto. They'll love the 15 minute ferry ride from Queens Quay across Lake Ontario to the island. Adults will be wowed by the spectacular views of the Toronto skyline. And once you're there the Center Island park is the perfect place for playing games by the beach, renting a bike, and having a picnic. It's a great place to chill out and let the kids run wild and during the summer there is an amusement park with fairground rides. 
5. Royal Ontario Museum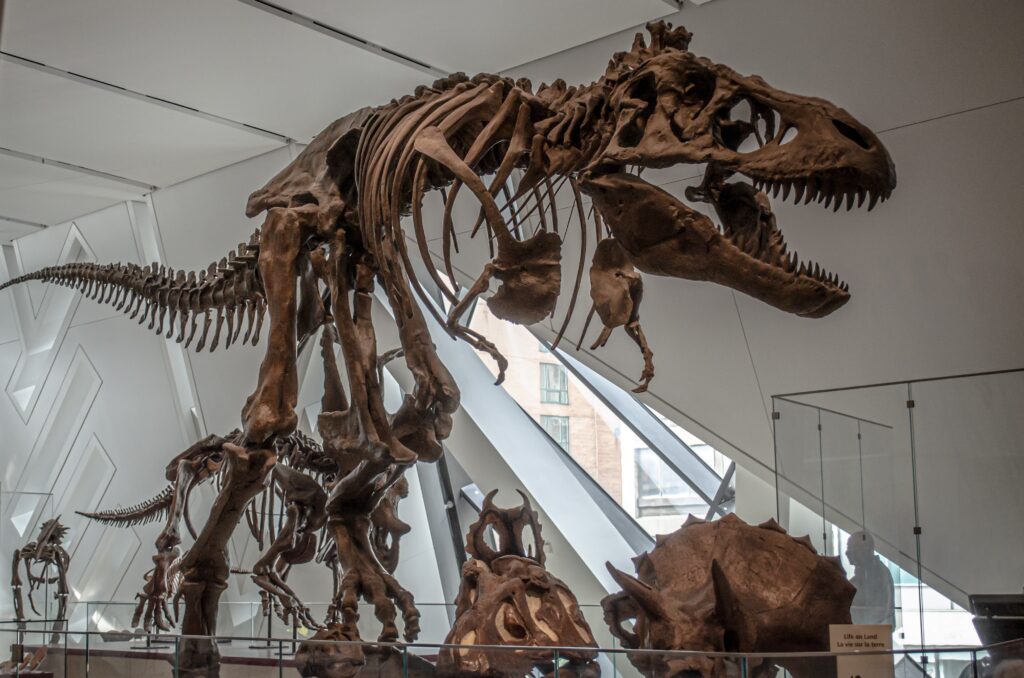 Visitors of all ages will be fascinated by the Royal Ontario Museum with its unique, jagged, looming structure and incredible collection of exhibits and attractions. There's a huge dinosaur skeleton collection, a bat cave simulation, and tonnes of displays of natural and cultural highlights from around the world. Kids will love the museum's discovery gallery and other interactive exhibits. 
6. Ontario Science Center
If the children are still wanting more, take them to the Ontario Science Center. It's one of the most popular things to do with kids in Toronto and you can see why it's visited by about one million people every year. It's packed with interactive displays, an IMAX theatre showing immersive nature documentaries and staff in lab coats are on hand to answer the most bizarre questions from kids. 
7. Boat trip in the harbor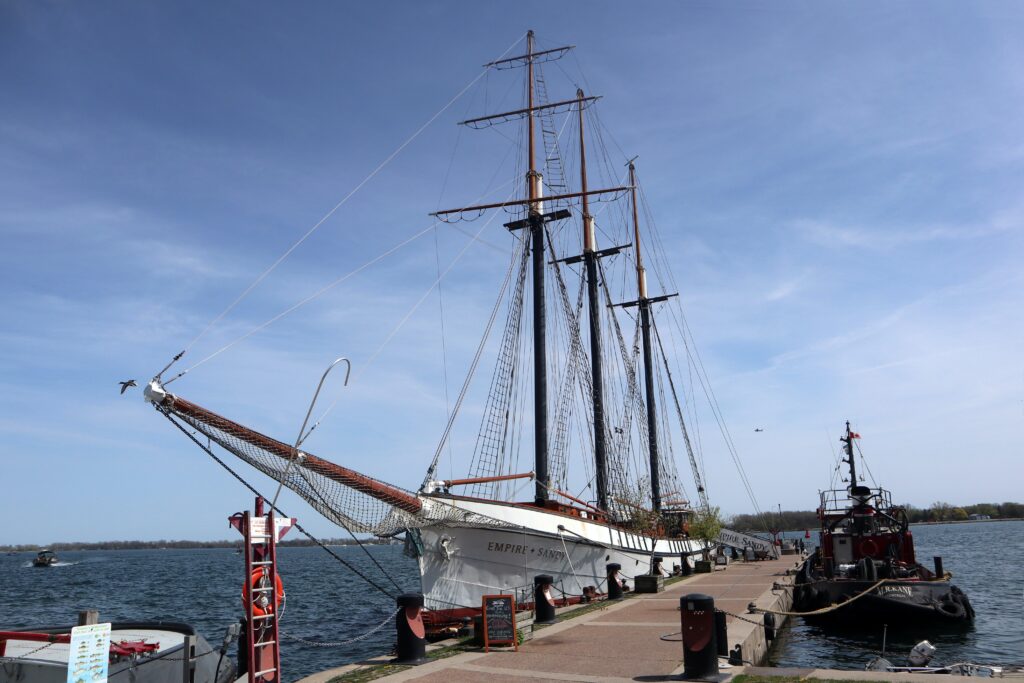 If the short ferry ride to Center Island whetted the children's appetite, why not take them on a boat trip in the harbor? Make it an adventure by taking a cruise on Lake Ontario in front of the city skyline. They generally run from May to September from Queens Quay Terminal or York Quay Centre with many including lunch. Or if you're after something even more memorable, book a trip on a vintage sailing ship. 
8. High Park
If the kids are fed up with museums and centres, and need to let off some steam, head to High Park. The vast 400 acre park has loads of activities for children to enjoy – the main attraction being the huge play area. There's also a zoo, greenhouses and biking and hiking trails.
9. Day at the beach
If your kids love the water, surprise them with a day at the beach. So you might not immediately think of beaches when you think of a holiday to Toronto, but there are several to choose from both manmade and natural. Either head to Toronto Islands, Sugar Beach or Bluffer's Park Beach. It's a great option for a day out in the warmer months and something both younger children and older kids will love.
10. Ripley's Aquarium of Canada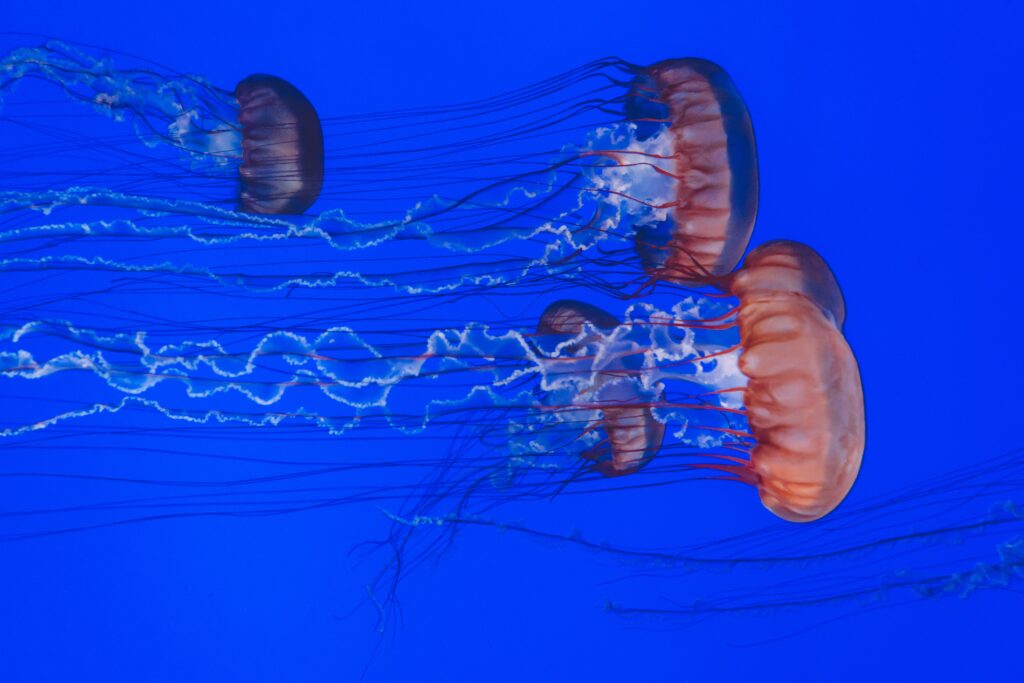 Positioned next to the CN Tower, Ripley's Aquarium of Canada is the largest in the country and a must on a list of things to do with kids in Toronto. The 135,000 square foot center contains over 1.5 million gallons of water and more than 20,000 animals. These include sharks, jellies, rays and green sea turtles. Kids can explore the galleries of creatures found in Canadian waters, shipwrecks and marine animals. There's also a Shoreline Gallery where you can touch various rays. 
11. Day Trip to Niagara Falls
If a trip to world-famous Niagara Falls is on your list of things to do, then you're only a 90 minute drive from downtown Toronto. If you want a day trip out of the city, then this is a must. You can view the waterfalls for free at various viewpoints along Niagara Parkway, or go on a guided tour, or opt for a boat trip. There is also a zipline which gives you epic views 220 feet above Niagara River or those who like heights should take a ride on the Clifton Hill Skywheel – Canada's largest Ferris wheel at 175 feet high, or head to the top of the 764 feet Skylon Tower. If the kids get bored, they'll love the splash pools and water slides at Fallsview water park in the summer months. It would be a shame to be so close and not see what is arguably the 8th Wonder of the World. 
Other places to check out are Canada's Wonderland, Black Creek Pioneer Village, Toronto Botanical Garden, Riverdale Farm, Kensington Market, Bata Shoe Museum, Casa Loma Castle, Hockey Hall of Fame, Centreville Amusement Park, the Art Gallery of Ontario, the shores of Lake Ontario and the greater Toronto area.
So with all these top things to do, you're spoiled for choice! 
How did I do?
Did you enjoy this post? Why not hang around and read a few more whilst you're here. If you want to read some more of my usual kind of stuff, head over to my Mum Life section. You'll find all things parenting with a tongue-in-cheek twist. Or if you want some days out and UK family holiday inspiration, click on the Travel section.
If you like a bit of social media madness, pop over to my Facebook page where you'll be able to have a laugh at what ridiculousness goes on in my house with three very small boys on a daily basis. Warning – there is often sarcasm, and usually swearing. There are also great travel reviews and some AWESOME giveaways. Feel free to join my Twins, Tantrums and Cold Coffee – Shits and Giggles Parenting Group too, where everyone shares their hilarious stories.
If you like what you see, how about you check me out on Pinterest, Instagram and Twitter too.
And if you want to work with me, feel free to give me a shout here or at helen@twinstantrumsandcoldcoffee.com and I'll get back to you.