Hair coloring has been a form of self-expression for centuries, transcending generations and civilizations. From the ancient Egyptians who used henna to the fashion-forward folks of today experimenting with rainbow shades, coloring one's hair is a vibrant blend of art and science. When done right, a simple change in hair color can transform your appearance, boost your confidence, and make a bold statement about your personality.
This is a collaborative post
Embracing the Basics
At the heart of any hair transformation journey lies a good foundation. And for many, that foundation is introduced at salons like Oz Hair and Beauty. A skilled colorist understands the science behind each strand, ensuring the color not only looks good but also maintains the health and integrity of the hair. However, if you're taking the DIY route or simply want to know more, it's essential to get acquainted with the basics.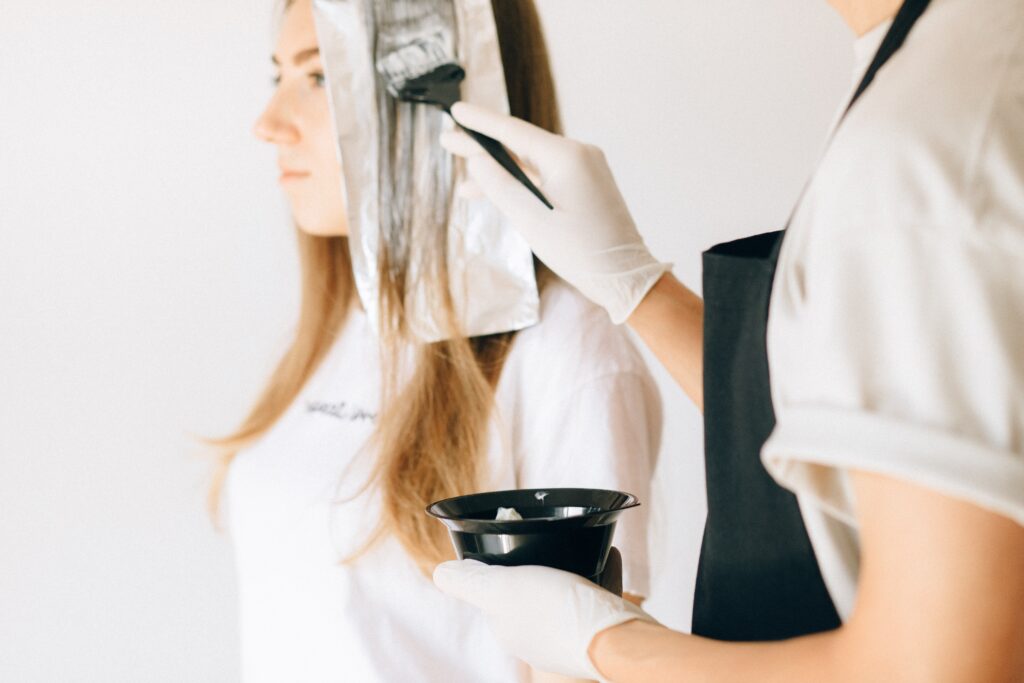 Techniques Galore: Find Your Style
Balayage: A French word meaning "to sweep", Balayage is a freehand technique where the color is painted onto the hair to create a soft and natural gradient. This sun-kissed look has gained immense popularity due to its low-maintenance nature.
Ombre: Transitioning from darker roots to lighter ends, the ombre technique offers a dramatic, yet seamlessly blended look. It's ideal for those wanting a noticeable change without frequent touch-ups.
Highlights and Lowlights: These involve coloring specific strands of hair to create depth and dimension. While highlights add brightness, lowlights work by introducing shades that are darker than the natural hair color.
Color Melting: This method blends the highlights with the base color, ensuring there are no harsh lines. Multiple shades are used to create a melted, seamless look.
Key Tips for a Flawless Hair Coloring Experience
Know Your Hair: Understanding your hair's texture, thickness, and history can help determine which color and technique will work best. For instance, fine hair might process color faster than thick hair.
Allergy Test: Always conduct a patch test 48 hours before applying any hair color, especially if it's your first time or you're trying a new brand.
Start with Healthy Hair: Color adheres better to healthy hair. Regular conditioning treatments and trimming split ends can prepare your hair for a more even coloring experience.
Maintenance Matters: Color-treated hair requires extra care. Investing in color-protecting shampoos, conditioners, and deep-conditioning masks can extend the life of your color.
Fade with Grace: All colors fade, but how they fade matters. Reds and coppers might fade faster than browns and blondes. Understanding this helps set realistic expectations.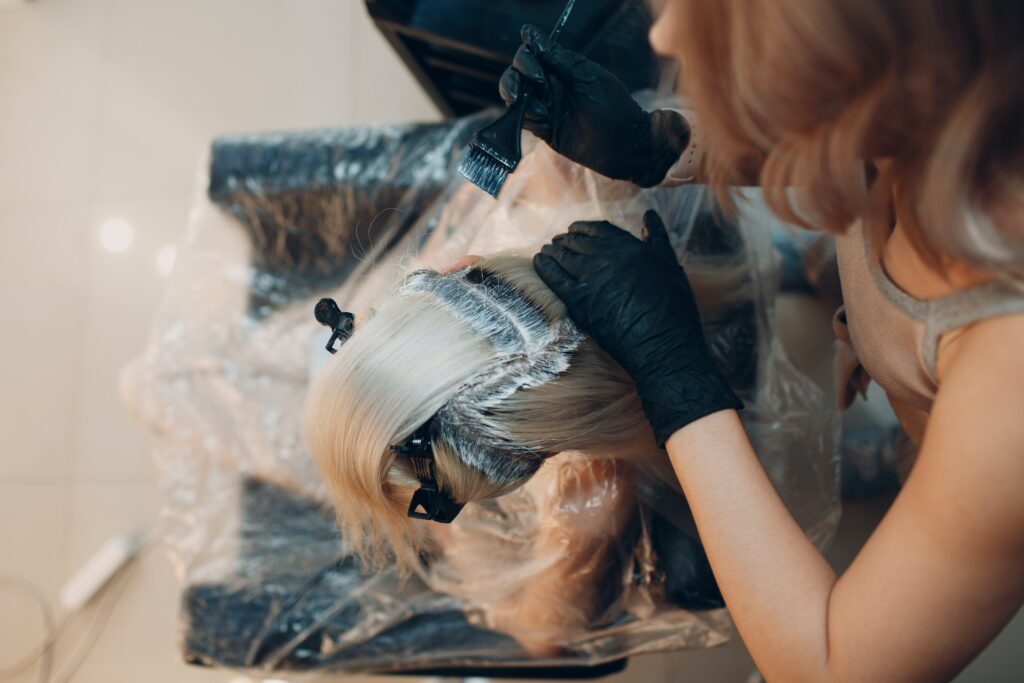 Embrace Change, But Be Patient When It Comes To Hair Coloring
If you're transitioning from a darker shade to a lighter one or aiming for a dramatic change, remember it might not be achievable in a single session. Lightening hair is a process, and it's crucial to maintain hair health. Being patient and allowing your hair to recover between sessions ensures its longevity and vibrancy.
Final Thoughts
Hair coloring is an exciting world filled with endless possibilities. Whether you're covering grays, chasing the latest trend, or simply in the mood for a change, understanding the techniques and embracing key tips can make all the difference. After all, with great color comes great responsibility. Be bold, be informed, and let your hair do the talking!
How did I do?
Did you enjoy this post? Why not hang around and read a few more whilst you're here. If you want to read some more of my usual kind of stuff, head over to my Mum Life section. You'll find all things parenting with a tongue-in-cheek twist. Or if you want some days out and UK family holiday inspiration, click on the Travel section.
If you like a bit of social media madness, pop over to my Facebook page where you'll be able to have a laugh at what ridiculousness goes on in my house with three young boys on a daily basis. Warning – there is often sarcasm, and usually swearing. There are also great travel reviews and some awesome giveaways. Feel free to join my Twins, Tantrums and Cold Coffee – Shits and Giggles Parenting Group too, where everyone shares their hilarious stories.
If you like what you see, how about you check me out on Pinterest, Instagram and Twitter too.
And if you want to work with me, feel free to give me a shout here or at helen@twinstantrumsandcoldcoffee.com and I'll get back to you.