When I had the Twins last year and life turned crazy, the last thing I'd have expected to be doing is chatting about Royal babies and Honduran migrants live on the BBC.
But that's exactly what happened this morning.
After winning the Fresh Voice category of the Britmums Brilliance in Blogging Awards 2018 (I'm not entirely sure I've mentioned this enough yet?), I was approached by BBC Radio Devon to go on their breakfast show.
Devon totally nailed it in the awards, with four out of 11 gongs going to bloggers in the south of the county. (Sparkles and Stretchmarks,The Slimming Foodie and Tin Box Traveller were the others if you wanted to check them out.)
Now I know I was a journalist for nearly 15 years, before having children, but this was newspaper journalism – I'm not quite so at home with radio or TV (as you may have noticed here when I was filmed by ITV Westcountry in the summer. Cringe!)
What I'm also not quite so at home with is LIVE radio. It's a word that's enough to make you shake with fear if you've never done anything like this before. I won't even do a Facebook Live yet for fear of making an idiot of myself!

This clearly crossed my friends' minds too – their main response being (in true Davina McCall style) PLEASE DO NOT SWEAR ON THE BBC!
I'm VERY glad to say I managed to not say anything rude. I think.
So as well as chatting to presenter Tim Manns about my blog and the reasons to start a blog,  I was also asked to review the Sunday papers. Again, something a journalist should be able to do no problem.
Three years out of the newsroom, three babies and a whole load of coffee (for coffee also read wine) later, my mind isn't quite as attuned to world affairs as it was when I had a job. Or should I say a 'paid' job.
Stories about Honduran migrants on the border of Guatemala and Mexico, Brexit marches, and MPs attacking their own government –  don't ask me. Apart from they did, and I waffled my way through it, no doubt sounding like a total loser.
My saving grace was the news of another Royal Baby. I even snuck in my own cheeky aside about whether Meghan may have twins despite there being no recent history of Royal multiples. But you know, she is 37 and all. Stranger things have happened to women at that age, believe you me…
But why could nothing 'newsworthy' have happened on last night's BBC Strictly? I'd have totally been your girl then!
Luckily the very helpful presenter Tim and BBC producer Ed guided me through, and gave my blog loads of great airtime which was fab. And I'm told (by my mum), that it was really good. I'm just relieved I managed not to swear…
If you fancy a giggle at my supposed 'professional' voice and my attempts at sounding knowledgeable about something other than which nappy rash cream is the best, and the line-up of the Paw Patrol pups, then you can catch up on it on BBC iPlayer Radio and  LISTEN HERE
I'm on at 1:22:39, and again at 1:40:12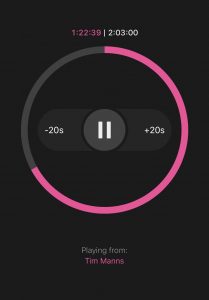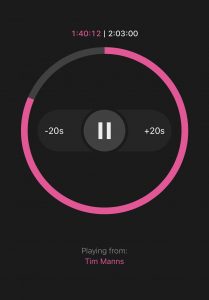 **************
Did you like this blogpost? Keep an eye out for the latest Local Stuff here. Have a squiz at some of my other posts while you're here. You might like this – how winning a national blogging award totally improved my shit day at soft play, or this – 30 laugh out loud reasons toddlers and 'threenagers' have a tantrum.
Or if you fancy a bit of social media madness, pop over to my Facebook page where you'll be able to have a laugh at what ridiculousness goes on in my house with three very small boys on a daily basis. Warning – there is often sarcasm, and usually swearing. Feel free to join in though. There are also great travel reviews and some AWESOME giveaways. And if you fancy sharing your own funnies, come and join my Twins, Tantrums and Cold Coffee – Shits and Giggles Parenting Group on Facebook.
If you like what you see, how about you check me out on Instagram and Twitter too. I'm all over the place!
And if you want to work with me, feel free to give me a shout here, and I'll get back to you during naptime/screentime (!)