As many schools offer the benefit of physical education, children will soon see the reason why it's strongly encouraged for them to take part. Whether it's an after school club or as part of their curriculum, sports in schools has a whole host of benefits for children.
This is a paid collaborative post.
And as the advice from a top boarding school in Hertfordshire has shown, with its wide range of students' sport activities, they continue to show their advantages.
Here are some key benefits to children getting involved in sports in schools:
Sports in schools can improve socialisation skills
More often than not children are meeting new people, getting to know different people and knowing the name behind the face. A lot of sports that happen in schools work with kids in different school years or different groups within the same year group. This means children have the chance to get to know other people. Socialising regularly is known to boost a person's self-esteem and confidence.
Ability to use a range of different morale-boosting skills
A lot of sports, like football, netball, baseball and cricket are team based. Your child will have to work solid within their team in order to beat the other team. And it usually comes down to tactics, quick decision-making skills and following direction from a captain or team leader. This strengthens your child's abilities at the sport, as well as giving them a huge self-esteem boost for being able to follow effective orders. This is a great benefit of children doing sports in schools.
Doing sports in schools can benefit their mental health
Regular sport and exercise is known to improve your physical fitness and performance. Which is huge for children that have a dedicated passion to a particular sport. Sports in schools are a great benefit for a child's mental health as well. It gives them a break from hard study and revision to focus on something that exerts energy and gets them out of the classroom. Let them get their badminton shoes on, hit a few shuttlecocks, or send them to school with their tennis bags and let them burn off some energy on the court, and they're much more likely to return to the classroom with a calmer mind and improved mental health.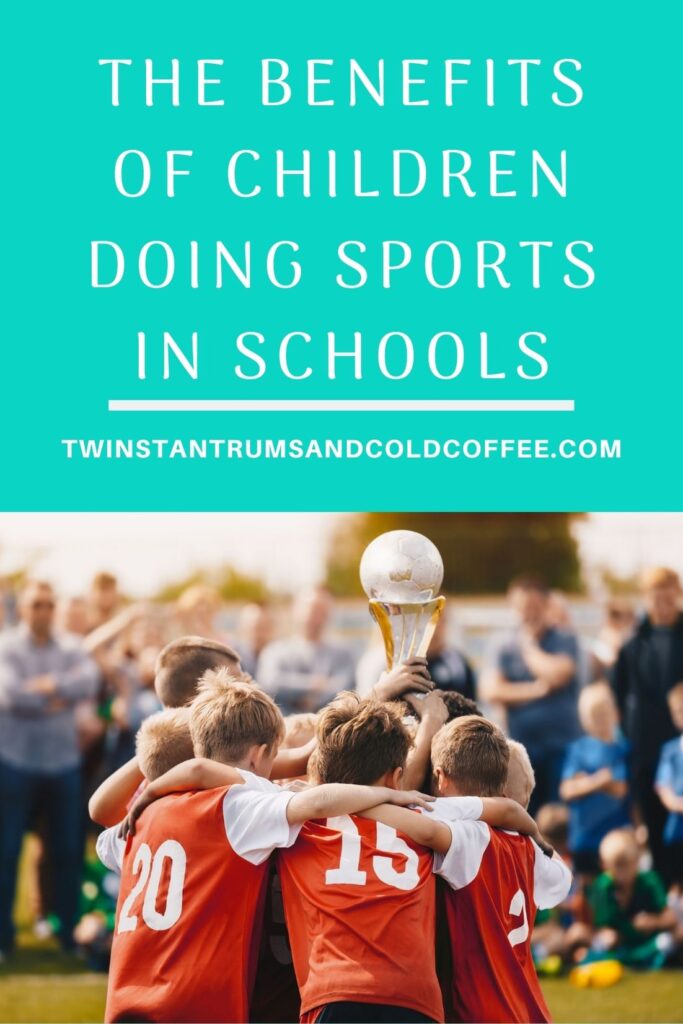 How did I do?
Did you enjoy this post? Why not hang around and read a few more whilst you're here. If you want to read some more of my usual kind of stuff, head over to my Mum Life section. You'll find all things parenting with a tongue-in-cheek twist. Or if you want some days out and UK family holiday inspiration, click on the Travel section.
If you like a bit of social media madness, pop over to my Facebook page where you'll be able to have a laugh at what ridiculousness goes on in my house with three very small boys on a daily basis. Warning – there is often sarcasm, and usually swearing. There are also great travel reviews and some AWESOME giveaways. Feel free to join my Twins, Tantrums and Cold Coffee – Shits and Giggles Parenting Group too, where everyone shares their hilarious stories.
If you like what you see, how about you check me out on Pinterest, Instagram and Twitter too.
And if you want to work with me, feel free to give me a shout here or at helen@twinstantrumsandcoldcoffee.com and I'll get back to you.