Mother's Day provides everyone with the perfect opportunity to make your mum or the mother figure in your life feel special. On this day, many of us put in the time and effort to make the day memorable for our mums – after all, they deserve the best.
This is a collaborative post
While we may get busy with our day to day chores and not find enough time to check on our mums or simply tell them how much we appreciate them, Mother's day presents, cards and simple activities can be just what they need to feel loved. You may have your best Mother's Day gifts ready, but if you're on the lookout for fun activities to try with mum, we've got you covered.
Fun Mother's Day activities
Here's a list of activities to try out for a fun Mother's Day celebration; let's get started!
1. Try out a thrilling sport/game
There's nothing better than endeavouring something thrilling to experience freedom and what better way to partake in this than by trying a fun sport or game with your mum?
From an entertaining outdoor sport like a quad bike safari or off roading in a 4×4 to something high-octane indoors like a VR gaming experience, there are several fun things you can do.
If your mum is a fan of all-things adrenaline, trying out something fun can lead to a memorable experience making it a fun Mother's Day indeed.
2. A movie marathon on Mother's Day
There'll be tons of movies your mum and you must have enjoyed over the years and if you're looking to have a relaxing day with her, a movie marathon is a perfect idea that you can consider.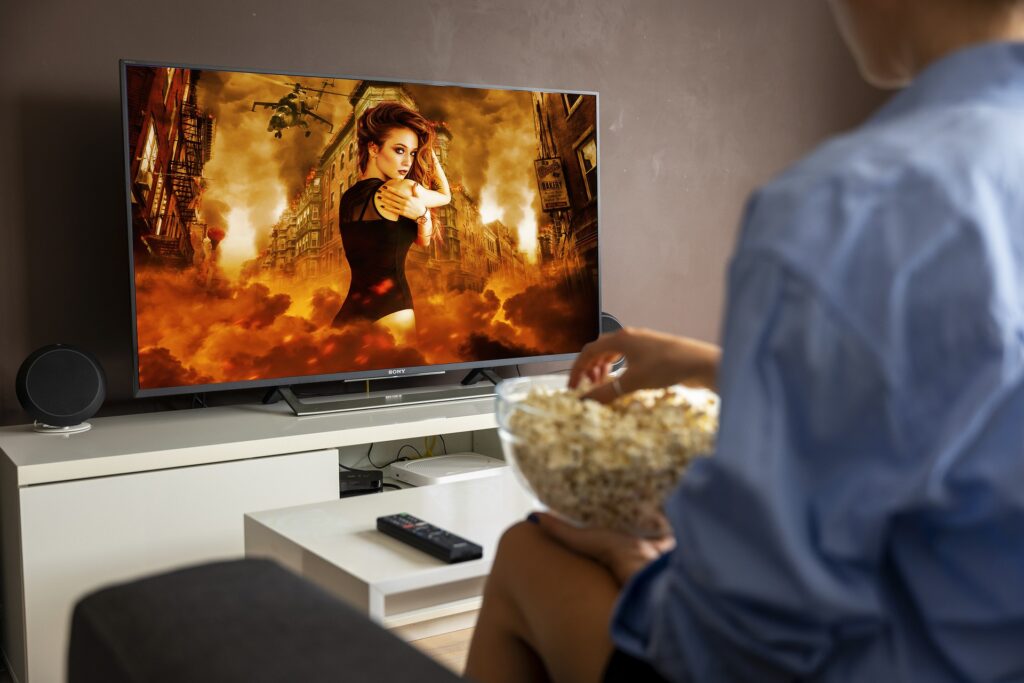 You can spend the entire day watching the Harry Potter series or perhaps even Indiana Jones, whatever fits your preferences. With this, you can get your favourite movie snacks or simply order in and spend the day in your pyjamas with your mum. You can lay back on your single TV bed or double TV bed and watch your favourite movies in a comfortable yet luxurious way.
While this idea may sound simple, it's a great way of spending quality time with your mum making it a fun Mother's Day celebration.
3. Go on a road trip
Whether it is for a weekend getaway an afternoon tea, or just a simple drive to the beach, a road trip with your mum is another fun Mother's Day activity to try out with her.
You can create a nice playlist, carry a few snacks and decide on a destination that you've always been meaning to go to with your mum. With great conversations, music and the road ahead, you're bound to make some special memories with your mum.
4. A Mother's Day shopping spree!
While it's always better to have some money saved up for this indulgence, a shopping spree with your mum for Mother's Day can be a fun activity that you can consider.
Since every mum or mother figure deserves to be spoiled and pampered with the best, Mother's Day provides you with the perfect opportunity to do so. Whether it is clothing and shoes or homeware and drinkware, you and your mum can go to your favourite stores and shop to your heart's content.
During this, you can get her a thoughtful Mother's day gift that she'll like, making it the perfect day out.
5. Take a class together
From a fun chocolate making masterclass to an abstract art session, there are several incredible classes available to all that let you experience something new. This Mother's Day, you can sign up for a fun class with your mum for a memorable day out.
Depending on what your mum has tried before, you can either choose to sign up for something new or go for something your mum's always been meaning to try. With her favourite person right next to her, your mum is sure to have an incredible day.
To Sum Up…
Mother's Day is the perfect time to celebrate your mum and show her how much she means to you and while your usual Mother's day gift for mum or a thoughtful card is always the right thing to do, you can also plan a fun day out with her so you can spend quality time with your mum.
With so many incredible ideas that you can consider, your mum is sure to have a special day with her favourite.
How did I do?
Did you enjoy this post? Why not hang around and read a few more whilst you're here. If you want to read some more of my usual kind of stuff, head over to my Mum Life section. You'll find all things parenting with a tongue-in-cheek twist. Or if you want some days out and UK family holiday inspiration, click on the Travel section.
If you like a bit of social media madness, pop over to my Facebook page. You'll be able to have a laugh at what ridiculousness goes on in my house with three very small boys on a daily basis. Warning – there is often sarcasm, and usually swearing. There are also great travel reviews and some AWESOME giveaways. Feel free to join my Twins, Tantrums and Cold Coffee – Shits and Giggles Parenting Group too, where everyone shares their hilarious stories.
If you like what you see, how about you check me out on Pinterest, Instagram and Twitter too.
And if you want to work with me, feel free to give me a shout here or at helen@twinstantrumsandcoldcoffee.com and I'll get back to you.