Wearing comfortable shoes is important when traveling. They need to be breathable and lightweight to minimise the strain on your feet. Water protection is also critical, as you want your sneakers to keep you dry throughout the journey. Loom Footwear is your answer.
AD: This is a sponsored guest post.
There are numerous travel shoes around, but few are as versatile as Loomsneakers. Here's what makes them an excellent choice:
Lightweight and travel-friendly design
One of the most appealing features of Loom is their lightweight design. They weigh a little more than a pair of sandals or flats, making them ideal for your vacation adventures.
This feature makes them ideal for travel as they go easy on your quads, knees, and ankles, allowing you to hike all day without straining your legs.
Furthermore, Loomshoes are also easy to clean. Even if you go through mud, you should be able to wipe it away within seconds.
Comfort and shock absorption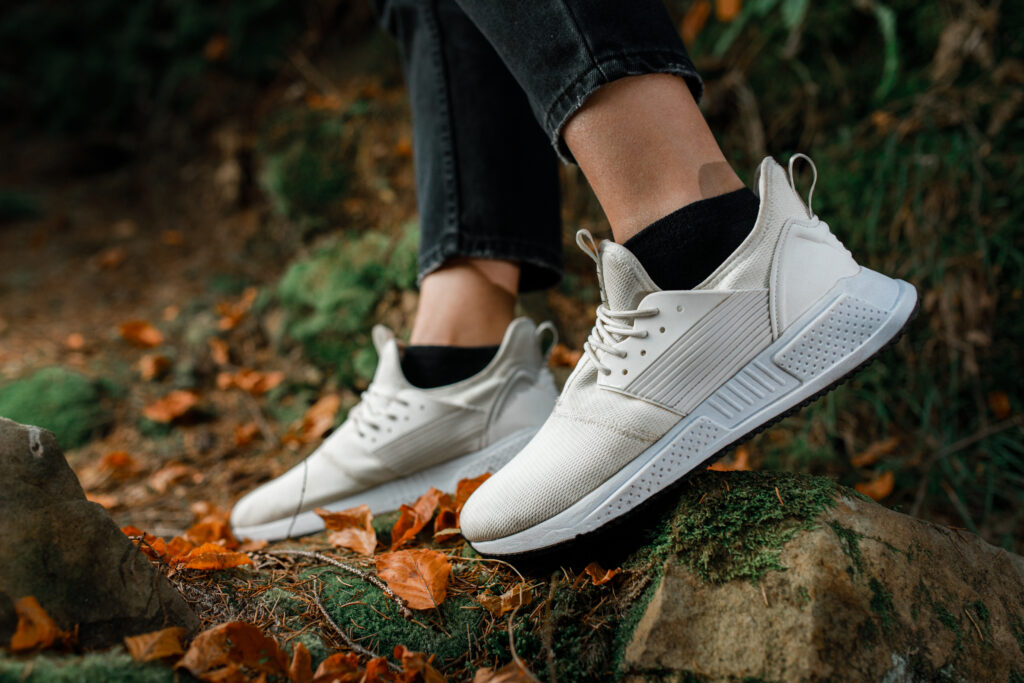 Loom are built to maximize comfort by providing optimal shock absorption. The sole is bouncy enough to provide much-needed cushioning when traversing uneven terrain. Also, these walking shoes for men and women boast Merino wool-lined cushioning to minimise foot pressure. It enables you to jog, walk, or hike without slowing down due to fatigue.
The sole also provides essential stability. Developed by seasoned podiatrists, the sneakers support your feet and deliver a high energy return. As a result, the sneakers can help improve your running performance.
Say goodbye to sweating with Loom sneakers
There's nothing more infuriating than walking in wet, smelly sneakers. Fortunately, these walking shoes aren't plagued by this issue.
They come with powerful moisture-wicking and antibacterial properties to keep your feet dry and destroy odor-causing bacteria. Consequently, your shoes won't smell awful after a morning jog on the beach or an extended nighttime stroll.
Much-needed waterproofing
Another huge benefit of Loom shoes is their waterproof exterior. The knit layer protects against water intrusion, meaning you can step in puddles and remain dry. However, make sure to avoid deep puddles since water can enter the top section of the sneakers.
You can also wear them to the beach and wash them within seconds. A quick rinse will get rid of any sand particles without damaging the surface.
Rain and light snow aren't a threat, either. Thus, you can visit destinations known for inclement weather, knowing Loom will protect your feet.
Hiking without a hitch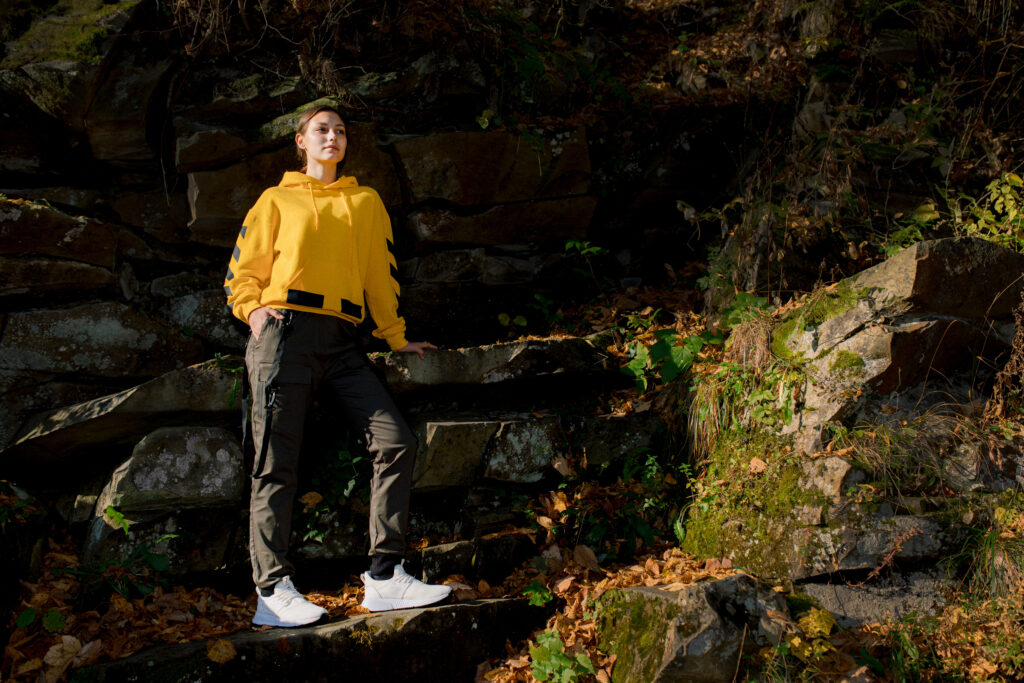 If you enjoy hikes that don't require bulky hiking boots, Loom may be the answer. They're perfect for active travelers looking for easy and short treks.
Featuring impressive traction, Loom footwear sneakers enhance your grip and give you total control over your movements. Hence, you'll feel more confident while hiking, knowing you're less likely to slip and fall.
Taking care of the environment with Loom Footwear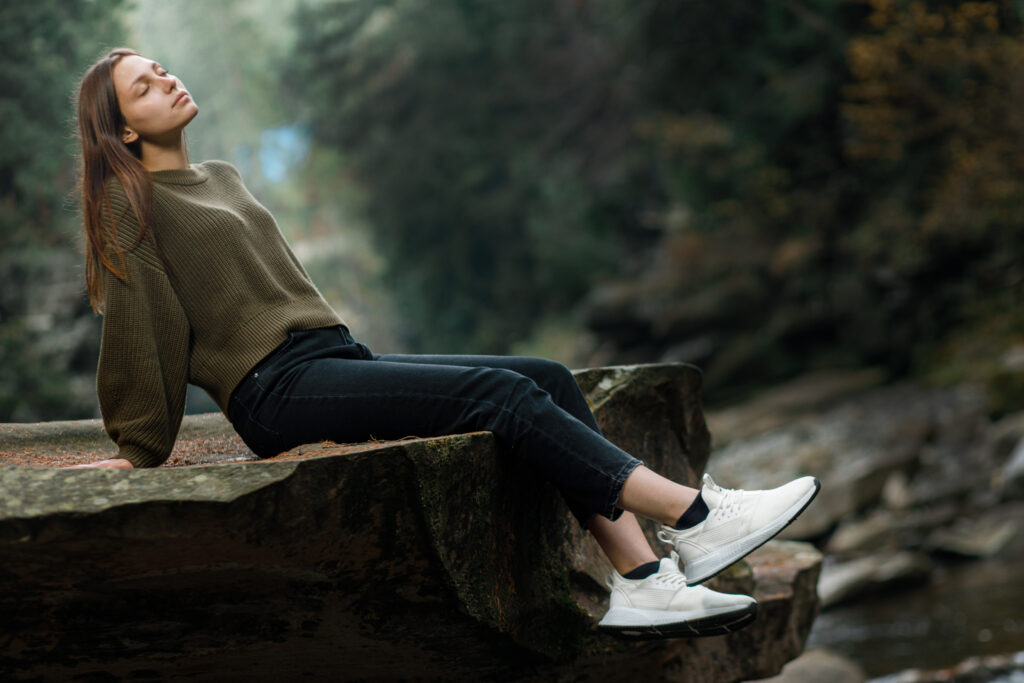 Only a handful of manufacturers produce sustainable footwear, and Loom is one of them. The company is all about reducing its carbon footprint, as illustrated in the materials used to make Loom sneakers. All substances are harvested through a cruelty-free process in eco-friendly farms throughout the globe.
Merino wool is the most notable material in these shoes. Obtained through vegan-friendly shearing methods, no animals were harmed during the production process.
Don't let subpar shoes slow you down
Loom travel shoes are chock-full of features that can help you make the most of your vacation. They eradicate discomfort using high-quality materials that deliver excellent breathability and moisture-wicking. They're also well-balanced, offering firm support for your feet when traversing unforgiving terrain. Best of all, these waterproof sneakers are virtually impervious to moisture, meaning downpours and sweat are no longer an issue. For more information about the shoes, visit loomfootwear.com.
How did I do?
Did you enjoy this post? Why not have a look at some others whilst you're here. If you want to read some more of my usual kind of stuff, head over to my Mum Life section. You'll find all things parenting with a tongue-in-cheek twist. Or you'll discover lots of UK holiday inspiration and family days out in my Travel Section.
If you like a bit of social media madness, pop over to my Facebook page where you'll be able to have a laugh at what ridiculousness goes on in my house with three very small boys on a daily basis. Warning – there is often sarcasm, and usually swearing. There are also great travel reviews and some AWESOME giveaways. Feel free to join my Twins, Tantrums and Cold Coffee – Shits and Giggles Parenting Group too, where everyone shares their hilarious stories.
If you like what you see, how about you check me out on Pinterest, Instagram and Twitter too.
And if you want to work with me, feel free to give me a shout here or at helen@twinstantrumsandcoldcoffee.com and I'll get back to you.