Ever wondered how to raise a team player? Working in teams is going to be a big element of your child's eventual development into more complex requirements in schools and even in future careers. Having that chance to work well in a team setting will give your child a lot more skills to pick up, and it can be an overwhelming experience for them if they're not encountered these skills before.
This is a collaborative post
Raising a team player from an early age gives them that awareness of skills in a way that helps them stand out among the rest. There's a lot of ways you can do this at home, all of which can vary depending on your situation.
For instance, your child might already have a brother or sister, which is the perfect time to introduce these skills together. You could also only have one child together but a lot of friends they hang around with very often – many of these tips will benefit you and your child in different ways.
Team building skills are however very essential, which is why this guide will show you just how to give your child that knowledge from a young age and raise a team player.
Start small to raise a team player
Heading straight into building up team skills can seem like a big stretch for kids. There's a lot of different ways to teach your child about working well in a team, which is why it's best to start at a manageable level first.
You could start off by playing board games together in pairs to give your child the opportunity to make their own decisions in agreement with you. This helps them work on their decision making and critical thinking skills. You can then develop this into something much more through picking up team-based games. Think of sports you can play together, or more practical activities you can explore together like baking a cake or painting a large work of art.
Show your child how to effectively communicate
Communication is going to be a big thing in your child's studies, and there are many different ways your child can read the room and listen to other people's concerns. Giving your child that understanding will help them be able to pick up visual cues, mannerisms and so forth.
Your child should then begin to identify when there are issues within a team. If a child is upset with a decision, then your child is able to work on how to communicate in order to come to a good resolution. Similarly in handling a conflict – your child will be able to work really well in a team if they're able to come to a solution that helps everyone in achieving their goals.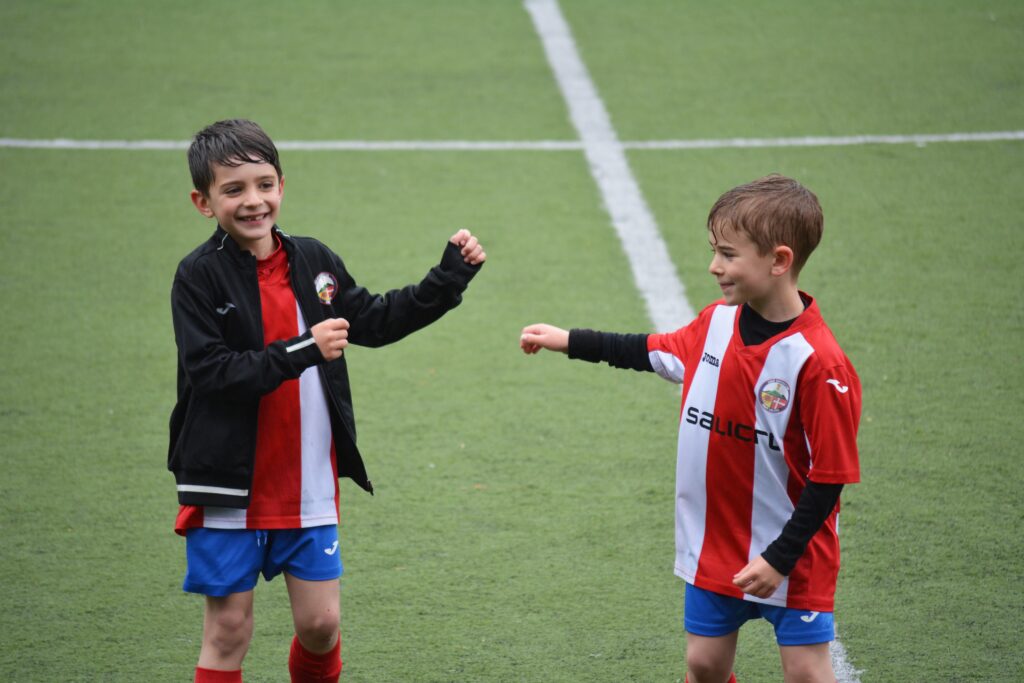 Explore lots of different sports to be a team player
Sports are always revered as being a great way to teach anyone about working well in a team. It means that your child has a lot more experience in physical, practical situations as opposed to issues that can arise in teams set up in the classroom. If your child is in a UK boarding school, they will have plenty of opportunities to make friends and work on their sports development both during school and when most day students have gone home. Athletic Lift shares that if you really want your child to develop their skills in being a good team player, then sports are one of the best options out there.
Being able to give your child as many opportunities to work on their understanding of being in a team. It helps you all if your child is able to recognise what it means to be an effective problem solver, be comfortable to work in different scenarios, and also to develop their skills in a way that works for everyone. Team building is an essential skill, and your child will learn to appreciate it as they get older, especially in future careers or in higher education.
How did I do?
Did you enjoy this post? Why not hang around and read a few more whilst you're here. If you want to read some more of my usual kind of stuff, head over to my Mum Life section. You'll find all things parenting with a tongue-in-cheek twist. Or if you want some days out and UK family holiday inspiration, click on the Travel section.
If you like a bit of social media madness, pop over to my Facebook page. You'll be able to have a laugh at what ridiculousness goes on in my house with three very small boys on a daily basis. Warning – there is often sarcasm, and usually swearing. There are also great travel reviews and some AWESOME giveaways. Feel free to join my Twins, Tantrums and Cold Coffee – Shits and Giggles Parenting Group too, where everyone shares their hilarious stories.
If you like what you see, how about you check me out on Pinterest, and Twitter and Instagram too.
And if you want to work with me, feel free to give me a shout here or at helen@twinstantrumsandcoldcoffee.com and I'll get back to you.