We've arrived at 2023. As we make our way through January, thoughts are likely to turn to spring clear-outs and making some changes around the home including how to improve your home storage.
This is a collaborative post
One area to focus on is freeing up more storage space where you live. There are plenty of benefits that you can enjoy when you find a home for your belongings. If you're looking for some ideas, read on for some top storage tips.
The pros of clever home storage
Having dedicated home storage can keep you organised. Whether you were one of the many who decided to move house during the pandemic or you stayed put, it's likely that having enough space at home became top of the agenda – especially as many of us are now working from home more than ever before. Therefore, having somewhere to stash our belongings is a key priority for many as you can easily work out where everything is.
Another benefit of introducing home storage solutions is that your home will be tidier. Floorspace is often at a premium, especially if you're running a hectic household and you have kids whose toys take up every inch of the living room. By introducing a home for the Lego, puzzle pieces and tiny, yet noisy drum kits, your home is likely to look neater than before – plus you can introduce some organisation to playtime!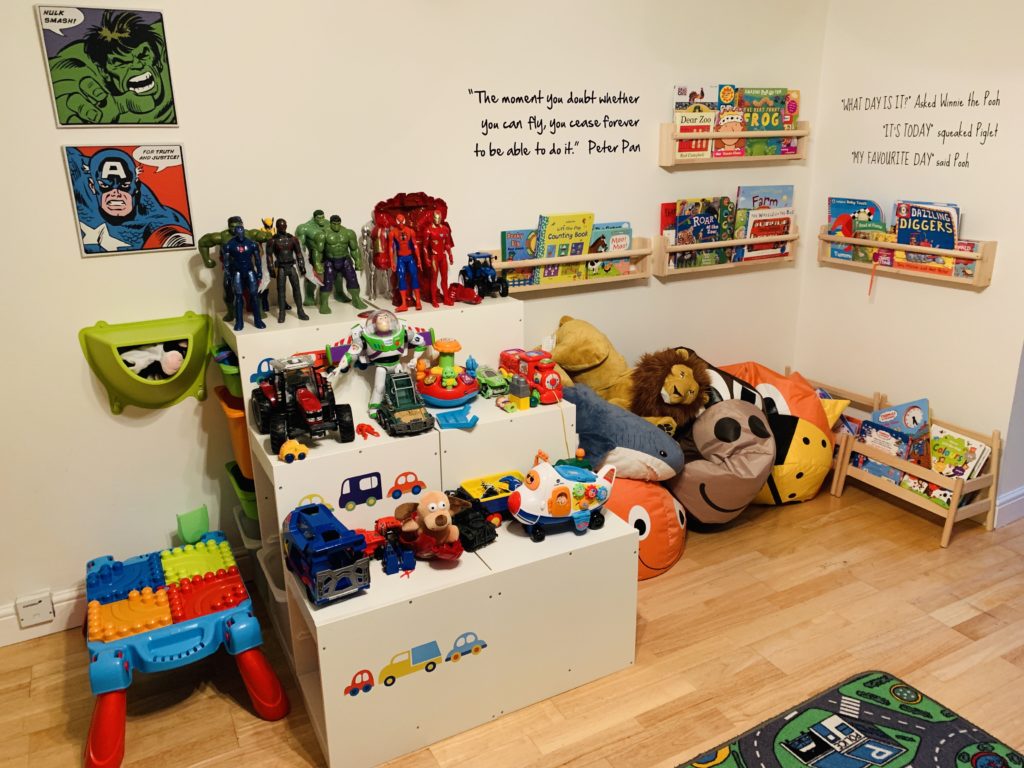 In fact, we're looking for adequate storage at the house hunting stage. According to a recent survey by fitted furniture specialists Hammonds Furniture nearly all Brits (84%) are looking at storage capacity when looking for a home.
But where to begin if we're looking at our current home setup?
Kitchen
The kitchen is often described as being the heart of the home. Therefore, it's important that it looks lovely while also being a practical space. Even the largest kitchens can become cluttered – it's easily done when there are pans, pots and crockery to consider.
To keep on top of the space, clear out food cupboards and add labels, add dividers inside drawers and introduce utensil holders. Find a home for everything and if space is at a premium, consider adding shelves to any wall space where you can stash plates or cookbooks.
According to Hammonds' survey, the average house hunter wants a kitchen with ample drawers and cupboards above all else, with nearly half of Brits (45%) being put off a property without a spacious kitchen.
Bedroom
The bedroom is where we go to rest. Therefore, removing clutter is key as a tidy room can make it easier to relax. Even the smallest space can benefit from good home storage. A fitted wardrobe, shelves, and furniture that doubles up as a storage box can all go a long way towards keeping things out of the way.
Loft
It can be easy to let your loft become a dumping ground. However, it's worth adding some storage boxes and other innovative solutions to organise everything that you might not need right now. If you're sorting through things downstairs, you could set aside items that can be stashed in the loft and then create a designated home for it up there out of the way.
Will you be revamping storage in your home this year?
How did I do?
Did you enjoy this post? Why not hang around and read a few more whilst you're here. If you want to read some more of my usual kind of stuff, head over to my Mum Life section. You'll find all things parenting with a tongue-in-cheek twist. Or if you want some days out and UK family holiday inspiration, click on the Travel section.
If you like a bit of social media madness, pop over to my Facebook page where you'll be able to have a laugh at what ridiculousness goes on in my house with three very small boys on a daily basis. Warning – there is often sarcasm, and usually swearing. There are also great travel reviews and some AWESOME giveaways. Feel free to join my Twins, Tantrums and Cold Coffee – Shits and Giggles Parenting Group too, where everyone shares their hilarious stories.
If you like what you see, how about you check me out on Pinterest, Instagram and Twitter too.
And if you want to work with me, feel free to give me a shout here or at helen@twinstantrumsandcoldcoffee.com and I'll get back to you.