Stress, fatigue and a busy work-life balance can easily get the best of us. Before you know it, you experience feelings of anxiety, exhaustion and let's not even mention the dark under-eye circles that are getting worse and worse.
This is a collaborative post
If you're a busy mum, it's very likely that you are constantly fighting the appearance of dark under-eye circles. And for some, the fatigue and stress might even result in signs of premature ageing. Keep on reading to find out how you can get rid of dark circles and wrinkles under your eyes.
What Causes Dark Under-Eye Circles?
Anyone can have dark under-eye circles, whilst it may be present more in some than others. There are various reasons for dark circles to form, and sometimes it's simply a case of back luck. The two most common causes of dark circles are fatigue and genetics.
When you're sleeping too little or too much, in the longer run, it can cause dark circles to appear under your eyes. Sleep deprivation can result in your skin becoming duller and paler. At the same time, it causes the dark tissues and blood vessels underneath your skin to become more prevalent. The result? Dark circles under your eyes, that let everyone know just how tired you actually are.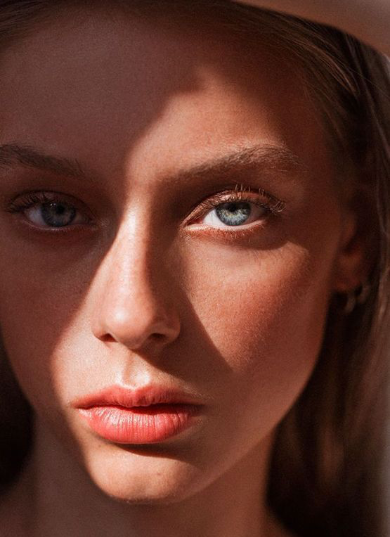 However, when we were talking about 'bad luck', we were referring to dark circles being part of genetics. Unfortunately, dark under-eye circles can be inherited and if that's the case, they often show early in childhood. If your dark circles are genetically inherited, it's always a bit trickier to get rid of them. If you manage at all – because it's written in your DNA. But don't worry, we still have some great solutions for you!
How To Get Rid Of Dark Under-Eye Circles
So… how can you actually get rid of or reduce the appearance of dark circles under your eyes? There are said to be various treatments, including applying a cold compress, getting extra sleep, drinking more water, and covering them up with makeup. Whilst some of these are doable and practical tips (concealer is a lifesaver), getting more sleep is sometimes simply not an option. Especially if you have young kids who keep you awake during the night. And you don't have the opportunity to go for a quick nap in the afternoon.
Obagi Medical has formulated a skincare product that is specifically focusing on getting rid of dark circles whilst also boosting the skin's elasticity and firmness. With fatigue and stress, usually, also come signs of ageing. If you've passed the age of 30, your collagen is slowing down quickly, which results in the appearance of fine lines and wrinkles.
Obagi Elastiderm Collection
The Obagi Elastiderm Collection is brought on the market to specifically focus on those who are looking for a treatment for their dark-under eye circles and getting rid of signs of ageing. These anti-ageing skincare products are perfect for those who are losing firmness and elasticity in their skin. And also want to retain their youthful appearance a little bit longer.
To fight dark circles under your eyes, the Obagi Elastiderm Eye Complete Complex Serum is your best option, as it contains caffeine to treat puffy under-eyes and dark circles. By adding this product into your daily skincare routine, you can reduce the signs of dark under-eye circles and also get firmer, younger-looking skin at the same time. Win-win!
How did I do?
Did you enjoy this post? Why not hang around and read a few more whilst you're here. If you want to read some more of my usual kind of stuff, head over to my Mum Life section. You'll find all things parenting with a tongue-in-cheek twist. Or if you want some days out and UK family holiday inspiration, click on the Travel section.
If you like a bit of social media madness, pop over to my Facebook page where you'll be able to have a laugh at what ridiculousness goes on in my house with three very small boys on a daily basis. Warning – there is often sarcasm, and usually swearing. There are also great travel reviews and some AWESOME giveaways. Feel free to join my Twins, Tantrums and Cold Coffee – Shits and Giggles Parenting Group too, where everyone shares their hilarious stories.
If you like what you see, how about you check me out on Pinterest, Instagram and Twitter too.
And if you want to work with me, feel free to give me a shout here or at helen@twinstantrumsandcoldcoffee.com and I'll get back to you.