WHAT do you do when you want a foreign holiday but the thought of taking your 13-month-old son on a plane is pretty much your worst nightmare? You opt for a France holiday!
You also remember Plymouth is home to Brittany Ferries, and you choose to have a France holiday and French road trip, easy as pie, that's what. With the ability to pack your car up to the roof with toys, books, nappies and pretty much your entire house, it's a total no-brainer if you ask me. Pop on some songs for a road trip and have a sing song along the way.
Ferry is perfect way to travel to holiday in France
So that's exactly what we did. An 11pm overnight crossing from Plymouth to Roscoff was perfect, with a travel cot in our cabin, we were able to put Thomas back to sleep instantly and he didn't bat an eyelid at the eight-hour crossing. Much less stressful than keeping a toddler, whose only current goal in life is to be on the move, sitting still on a plane for four hours.
After spending a week in the Vendee region for the first part of our France holiday, our little family packed up again and headed back up north to Normandy for the second week of our French trip. Our home for the week was Domaine de Litteau, a four-star holiday village which is one of 15 in France run by Siblu. It was nestled between St Lo and Bayeaux, on the edge of the Cerisy Forest in the heart of Normandy, but just half an hour from the beach, so a perfect spot for us to explore the area.
Siblu caravan in Normandy was ideal for children
We stayed in an 'excellence' two-bedroom mobile home which could comfortably sleep two adults and two children. It was certainly the most well-equipped and luxurious 'caravan' I'd ever stayed in with two leather settees in the lounge area, a coffee table, a dining table, decent sized kitchen complete with large fridge freezer, oven, microwave and dishwasher (ever heard of a dishwasher in a caravan?!). There was a shower room with toilet, sink and full-sized shower cubicle, a television (albeit with no English channels) and a DVD player, as well as stereo.
You couldn't exactly describe the bedrooms as spacious, but overall the home was a great size and we didn't feel on top of each other. Outside there was a decked terrace with table and chairs, sunloungers, and a barbecue. It was also perfect for Thomas to cruise around in, with soft lino floor he wasn't about to crack his head open on if he fell, which had been an issue with our stone-floored gite the previous week.
The site itself is ideal for children, particularly pre-school aged and above. There is loads of green space to run around in, and a covered pool complex with a water chute, spa and shallow section for toddlers to enjoy. Thomas is happiest when swimming so he loved every minute of it, splashing in and out of the fountains, although it wasn't exactly warm.
Site had lots for children of all ages to do
Recent additions to the park include a giant new adventure zone with BMX jumps, zip wires, climbing ropes, a giant swing and a four-lane archery range. The site also boasts Normandy's first six-hole foot-golf course where players use their feet and footballs in place of clubs and golf balls. There are two tranquil fishing lakes, as well as swings and a more traditional play park for younger children who weren't quite up to the zip wires, a boules area, beach volleyball court, and table tennis.
But the most exciting thing for Thomas was the field opposite our mobile home. It had three sheep and an alpaca in, prompting regular 'baa baas' and finger pointing. The site has a shop, takeaway, and bar with evening entertainment. We obviously weren't able to sample the delights of the nightly music, karaoke or shows that were supposed to finish by 11pm. But (un)luckily for us, it went on until at least midnight most nights, blaring out across the park, ensuring nobody missed out – whether they liked it or not.
If your children were old enough, they could take advantage of the free children's clubs for five to nine-year-olds, and 10 to 14-year-olds, whilst you enjoyed a bit of peace. Or you could accompany your younger child to the 'Bubbles' club for one to four-year-olds.
So there was more than enough to keep a family entertained all day at the holiday village. But if you wanted to venture further afield, you could hire a bike from reception and explore the area. Or go horse-riding through the many trails of the nearby Cerisy Forest.
Cycling event was highlight of holiday in France
The main reason for us coming to Normandy was for my cycling-fanatic husband to catch the start of the Tour de France. We spent a sunny Saturday afternoon in the town of Sainte-Mere-Eglise. Soaking up the Tour atmosphere. And watching what is basically a carnival procession of sponsors' floats careering through the little streets. As they go by, they throw out freebies to spectators, revving them up ready for the main event.
Landing beaches are a must on a visit to Normandy
You can't go to Normandy without visiting some of the dozens of historic sites. Top of the list being the Landing Beaches. The beaches and many memorials and museums linked to the D-Day landings include the British Military cemetery at Bayeux, and the American Military cemetery and memorial museum at Omaha Beach. There is also a museum at Arromanches, which shows films on huge circular screens that combine archive footage with images of Normandy today.
We spent a couple of days visiting different sites at the Landing Beaches. This included the Normandy American Cemetery and Visitor Center at Colleville-sur-Mer. It honours the American soldiers who died during the Battle of Normandy and is amongst 25 permanent cemeteries on foreign soil. It contains the perfectly aligned headstones of 9,387 soldiers who fell in combat. As well as a Garden of the Missing where the names of 1,557 soldiers are engraved. I would challenge anybody not to be moved by this place.
We also went to Pointe du Hoc which was a strategic point in the German defences on the Normandy coast. It's one of the few places still showing clear signs of the violence of the Landings on June 6, 1944. It was severely hit by the fighting. And enables you to imagine the extreme conditions in which the Rangers climbed the 30 metre cliff under the fire from German soldiers lying in ambush at the top. Today you can go into the German bunkers, and in the visitor's centre hear first-hand about the horrors from survivors.
Normandy beaches are emotional but worthwhile experience
It's a strange experience visiting the Landing Beaches themselves. We went to Omaha Beach, steeped in the bloody history of those horrific assaults. We'd just watched a film about the brutal events in the cemetery's visitor centre. Yet two hours later in glorious sunshine, we were building sandcastles and splashing in the sea. The beach today is a beautiful five-mile long strip of golden sand. It's filled with locals and tourists enjoying a normal day at the seaside. But at the same time it's quite haunting to think of what had taken place there.
Normandy might not be everyone's first choice when they think of France, but we loved it. There was loads to do here. If the weather is nice, head to the beautiful coastline. But there are still plenty of sights to see if it's overcast. The Siblu Village was perfect for children. There are fewer activities for toddlers. But give it another couple of years, we won't see Thomas for dust with all the fun on offer. We'll definitely be back.
Siblu was a great choice for a family holiday in France
THE FACTS
Siblu owns 15 holiday villages across France in locations from Normandy to the Cote d'Azur. Most parks have large pool complexes which are monitored by lifeguards at all times. They also have children's clubs, evening entertainment with shows, singers and other family friendly entertainment. And a wide array of sports facilities, including multi-sports pitches. For more information log onto Siblu or to Domaine de Litteau. Book online or ring 0871 9112288.
Brittany Ferries operates routes from Plymouth, Portsmouth and Poole to the French ports of Le Havre, Caen, Cherbourg, St Malo and Roscoff. Fares start from £79 per person each way based on a car and two passengers. Customers can book at www.brittanyferries.com or on 0330 159700.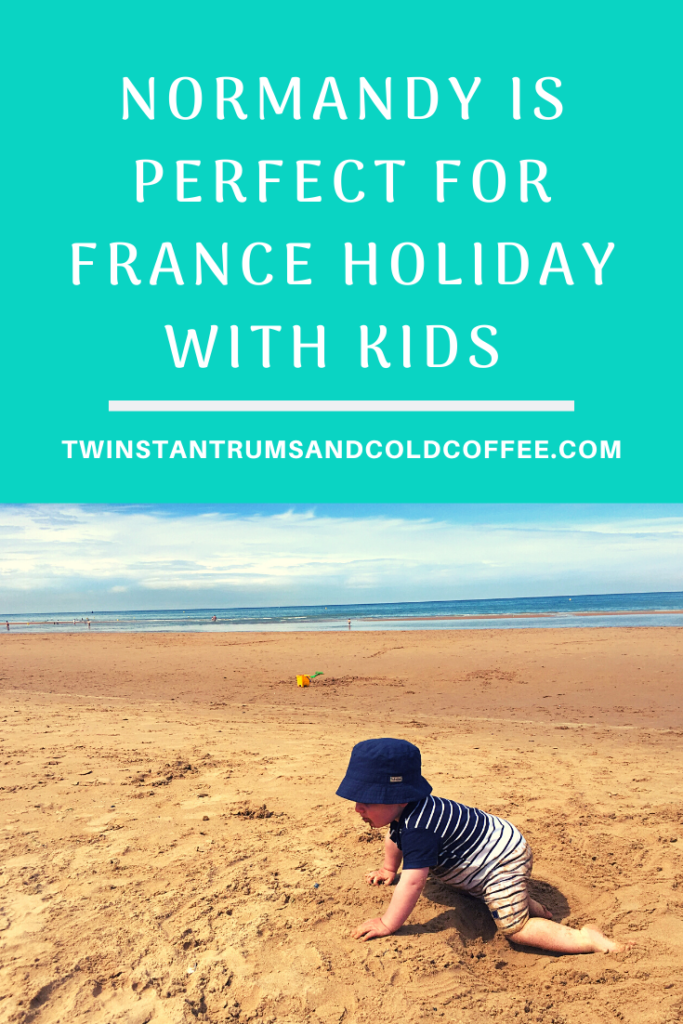 How did I do?
Did you enjoy this post? If you want to read more holiday inspiration posts, head to my Travel Section. Or if you fancy something TOTALLY different check out this Chernobyl tour post, or this one on dieting whilst on holiday in Florida. Or if you fancy Greece, check out family-friendly holidays to Greece. Told you they were different! If you want to have a giggle at my parenting rants, check out my Mum Life stuff.
If you like a bit of social media madness, pop over to my Facebook page where you'll be able to have a laugh at what ridiculousness goes on in my house with three very small boys on a daily basis. Warning – there is often sarcasm, and usually swearing. There are also great travel reviews and some AWESOME giveaways. Feel free to join my Twins, Tantrums and Cold Coffee – Shits and Giggles Parenting Group too, where everyone shares their hilarious stories.
And if you want to work with me, feel free to give me a shout here or at helen@twinstantrumsandcoldcoffee.com and I'll get back to you.